In previous episodes, Dave Minton has taken us through the development of Laverda's 750 twin. Now he evaluates its attributes as a classic bike and offers expert advice if you're thinking of buying one…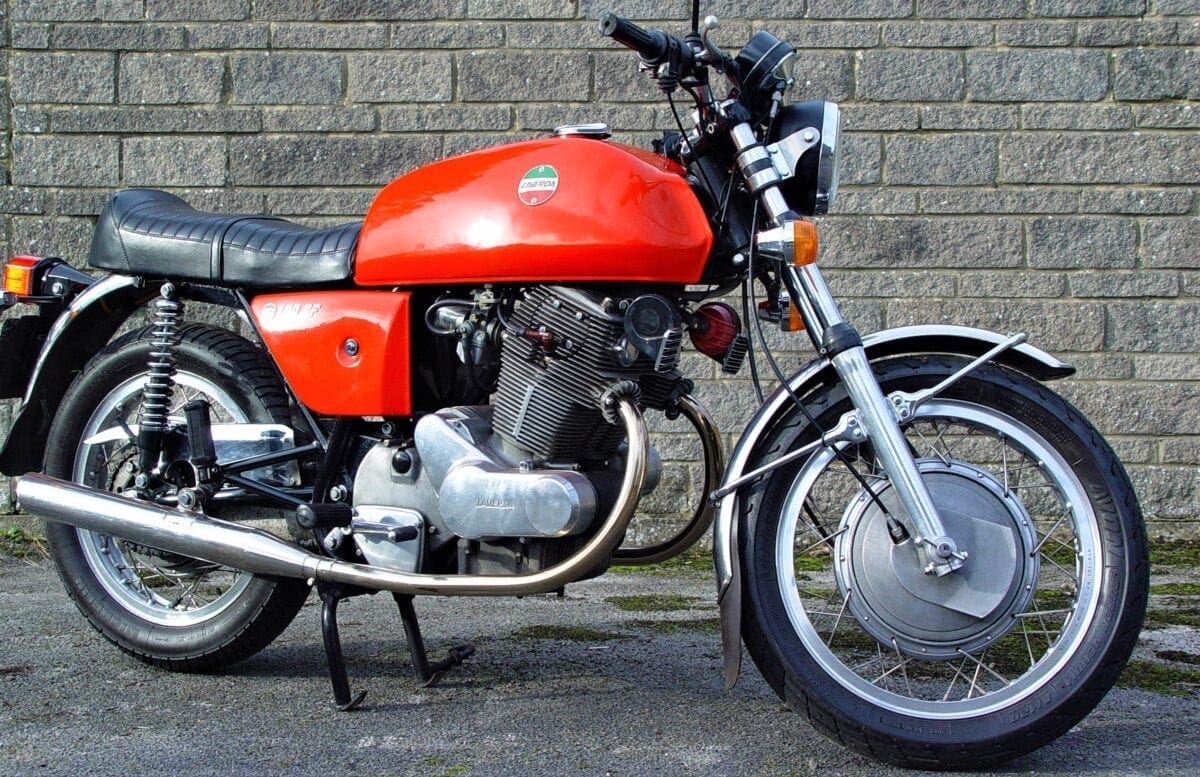 To give Laverda credit, the SF series had gained no weight during the eight years of production, and a build and material quality superior to any of its competitors had been maintained. At a time when high speed stability and braking, most especially in the rain – which lubricated Japanese discs as well as oil – were all too frequently suspect, the SF range had proved equally superior.
But by 1977 the Big Four manufacturers had twin-cam four-cylinder 750s listed. The best of these was Suzuki's standard-setting GS750, which was priced at £1700, while the SF3, a mere twin, cost £1950.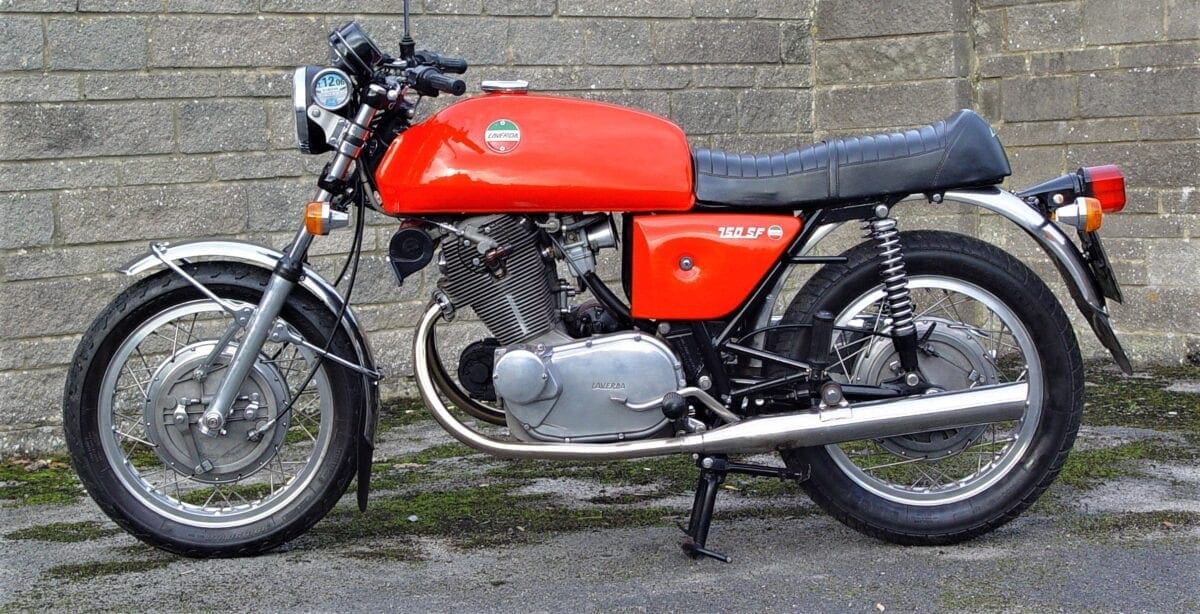 Laverda experimented with an improved SF engine, narrowed by crankshaft compaction and lightened with an alternator and smaller starter motor, but by this time the firm's 981cc twin-cam triple had become the centre of attraction. Production of all 750cc twin variants finally ceased in 1977 although sales continued into 1978. In total, 19,000 of these twins were produced in all.
So why did these bikes not become big sellers in Britain?
(1) They were imported by a small company, without major marketing experience or sufficient capital
(2) British motorcyclists had been made suspicious of parallel twins
(3) Laverda's remarkable endurance racing successes with the twins made no impression on British motorcyclists
(4) The SF was an expensive machine. In 1974 an SF cost £1250; a Kawasaki Z900 cost £1100.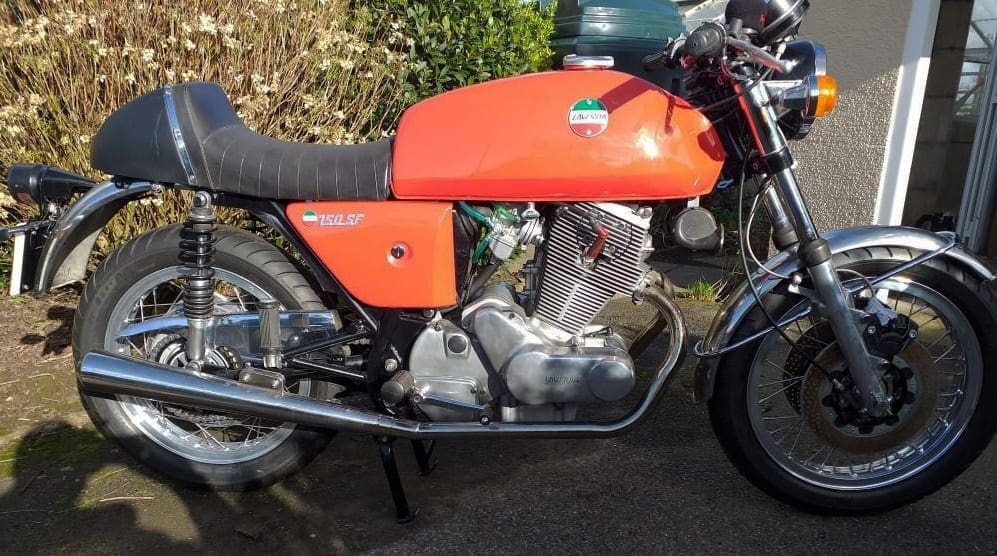 Laverda's finish was excellent, with above-average paintwork, even if the chrome plating was a little thin. When they were new the twins suffered from a poor reputation over 'corroding' aluminium castings. The truth was that, as a non-ferrous foundry specialist, Laverda made its own castings to aircraft specification. This meant that it intentionally and uniquely left its castings unsealed from resin impregnation so they could exude otherwise locked-in impurities. Practically no-one believed this so the white dusting on long-term parked SFs was labelled 'corrosion'.
Check this by a quick finger wipe should you discover any white dust on a potential purchase. It should leave no trace apart from a light stain, easily polished away.
Inspect the brake drums and linkages of drum braked models. If the drums are scored and the fulcrums need re-bushing they can prove worrisome. Try the brakes in use: weak braking usually signifies incorrect maintenance rather than inherently bad brakes and they must be re-lined and set up by a drum brake specialist.
Ultra-heavy clutches can be simply lightened by carefully re-routing a well lubricated cable, and / or by fitting an extended gearbox lever. Both of these 'faults' can be used to excellent advantage in any price haggling.
Start the engine. Take heed over starter motor engagement because these items are unique to Laverda twins with no alternative source for a replacement. SFs should fire up quickly and idle reliably. Their mechanical sound levels are high by modern standards but not significantly worse than a Meriden Triumph twin. But beware of loud clattering which could have two origins; damaged pistons or rings, or badly worn cams. A few – very few – SFs have given slight piston trouble and a lack of frequent oil changes can cause cam scuffing.
You may also be tempted by a 750cc GT tourer. These 52bhp / 107mph machines were produced for the five years leading up to 1974, then the GTL was introduced. These employed the GT motor in the SF rolling chassis but with a bigger tank and touring handlebars. GTL production ceased in 1977 and very few were imported to the UK.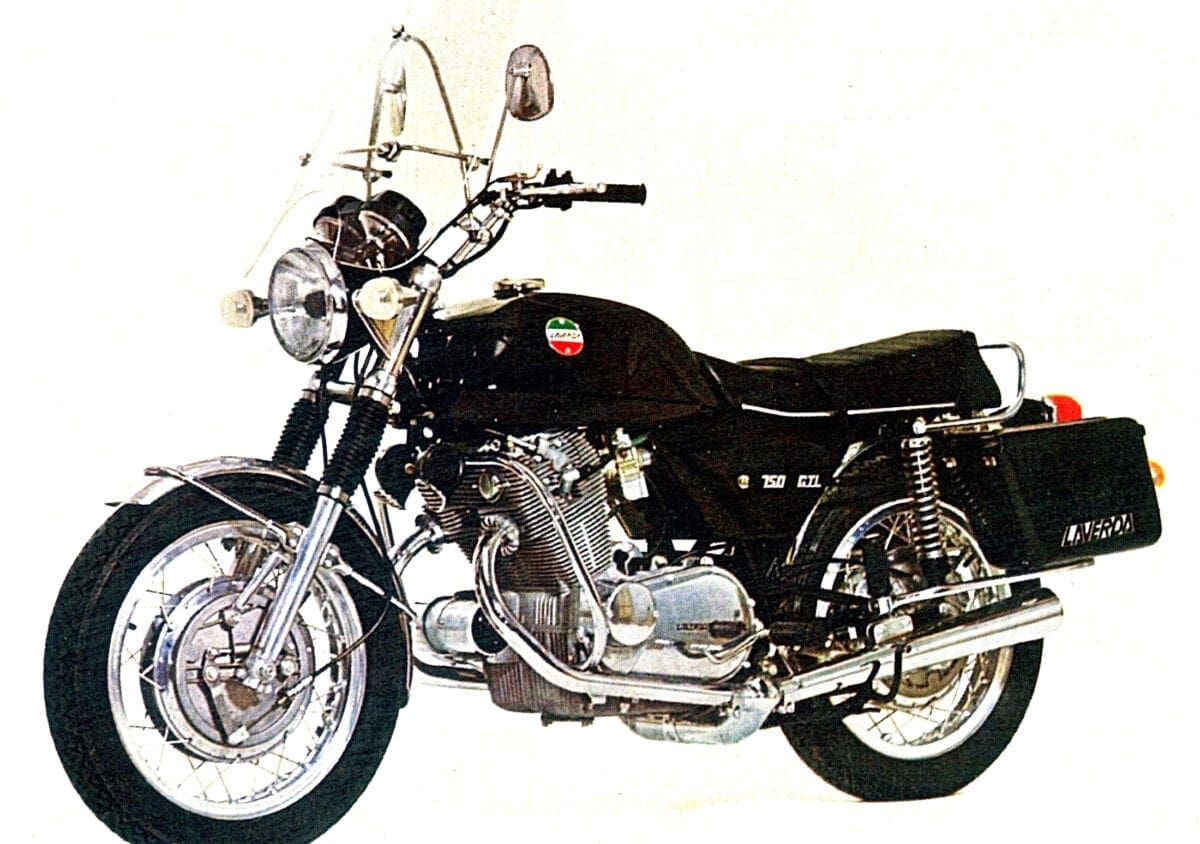 The GT was, and remains, one of the sweetest natured and most docile tourers imaginable. Thanks to their SF chassis, GTL handling is a little heavy but the simple installation of an SF camshaft transforms their performance, which their ultra-heavy touring flywheels tend otherwise to dampen. Despite the fact that only a small handful of GTLs were sold new in Britain, you will find them easy to obtain. They were sold by the factory to fleet users around the world, mainly as police machines.
Of all Laverda's twins none are more misunderstood nor yet more commonly replicated than the 75bhp, 130mph SFCs. They were built with especially manufactured components in the factory competition department by race engineers specifically as endurance racers. They were not production racers, although many were adapted to this class of racing with immense success. The likelihood of discovering a cheap and forgotten SFC is zero: every one made is known to the International Laverda Owners' Club. So if you do find one for sale then it is vital to have its authenticated before parting with any cash.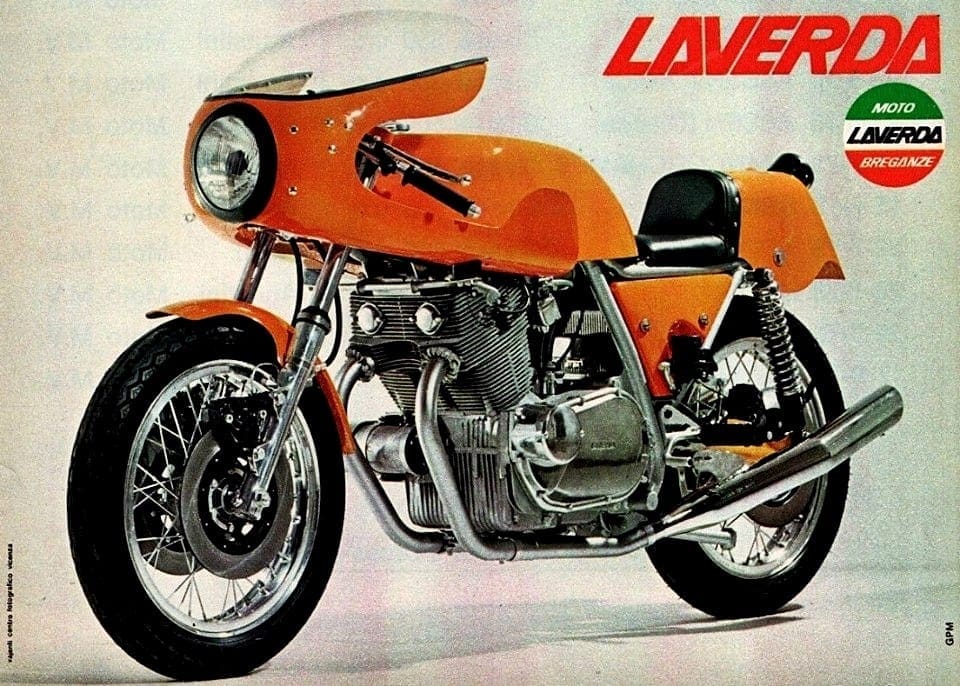 Once you have a 750 Laverda twin in your stable, by far the most important side of SF ownership is frequent oil changes of high grade oil. The engine shares the gearbox lubricant, but this is much less damaging than rumour has it. SFs have engines crammed with ball and roller bearings and these seriously stress oil, to an extent far exceeding that of gearbox teeth. Moreover, SFs have no true oil filter. These can be fitted by specialists but it's not cheap. A satisfactory alternative is to fit a magnetic sump plug into the existing sump plate which will retain all the harmful steel swarf.
Although the Bosch contact breaker point ignition is about the best of its type, old Laverda specialists all offer electronic conversions. For many years the most popular of these was the Boyer Bransden kit which greatly improves the engine's manners.
Overall these models hide no serious faults and are generally easier to service than a BSA A10.
———
Laverda twins turn up fairly frequently in the pages of the monthly RealClassic magazine. You can read all about the SFC750 in RC181, May19 issue; available by mail order or digital download.
And in RC172, an enthusiast owner compares his two Italians: a Laverda SF and a Ducati SS. Read it instantly as a digital downloador have the magazine delivered to your door.
———
Words by Dave Minton
Photos Rowena Hoseason / RC RChive
———
This feature originally appeared on the original RealClassic website almost 20 years ago: it's been updated and extended to appear here in our new format