Each month, RealClassic magazine features a superb selection of classic bikes and vintage motorcycles for sale, both private sales and from traders. Here's our special showcase of six of the best from the May magazine – bikes you can buy, if you're quick enough. Check out the Commando Fastback, a mildly-modded single-carb BSA 650 twin, Honda's 1980's take on the trad Brit single, and even a Hinckley Triumph…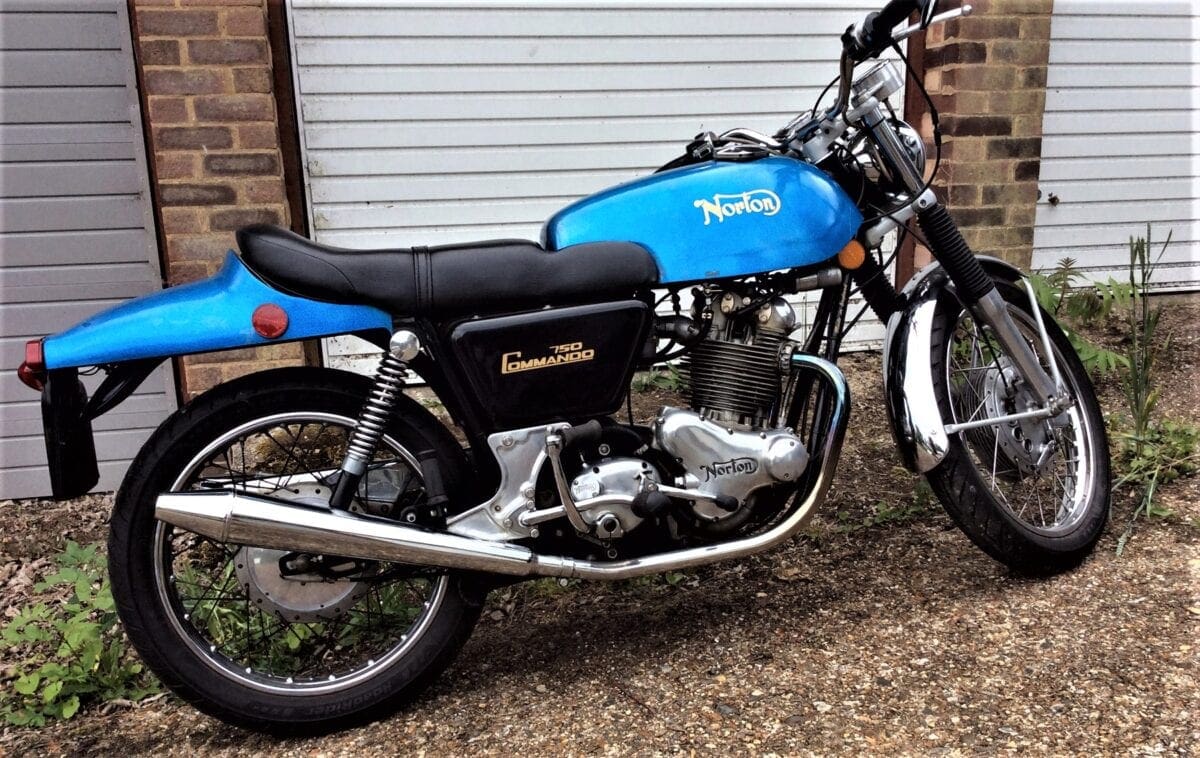 NORTON COMMANDO 750 FASTBACK. Built in Nov 1971; 1972 model reg'd  Feb73, matching numbers. Old tax discs, MoTs. Well cared for bike that's lovely to ride. Original except for single carb conversion and electronic ignition. £8950. Nick, Harrow 0208 422 8511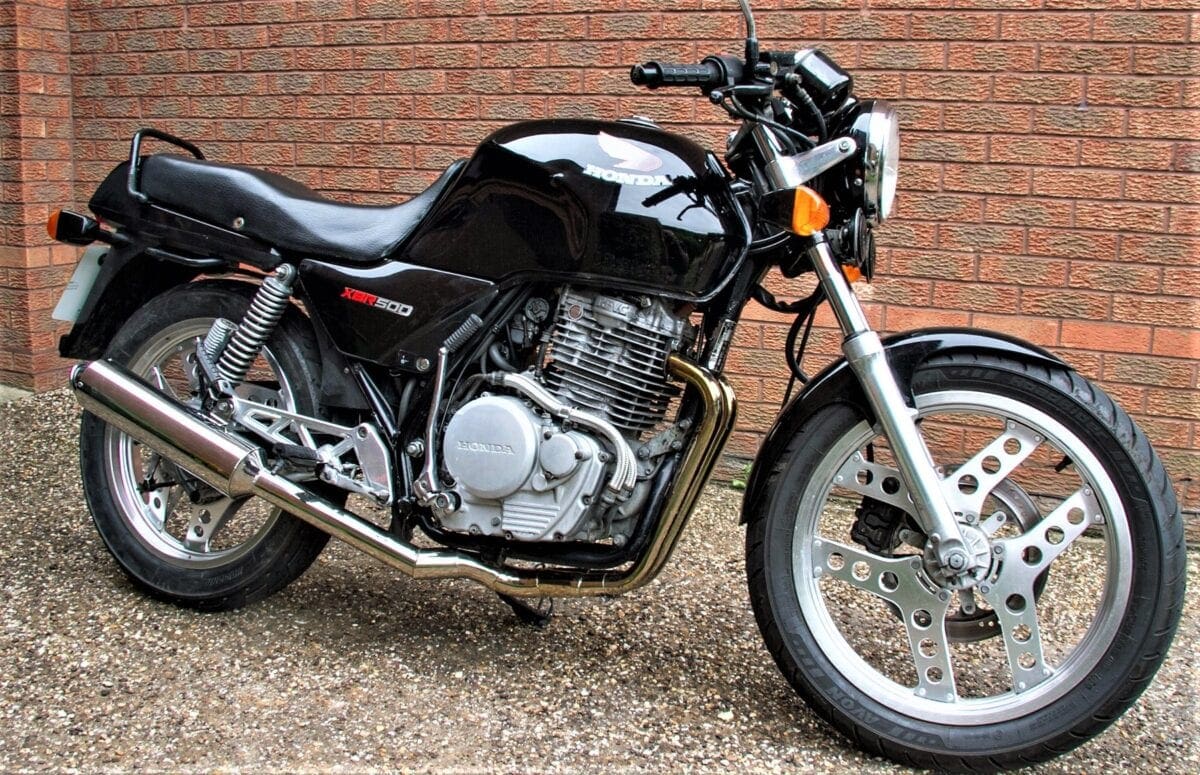 HONDA XBR500, 1986. 41k miles. MoT April 2019. 2-into-1 exhaust and centrestand. Mine for nearly three years, has provided lots of fun but now time for a change. £1850. [email protected] or 07802 341739 after 6pm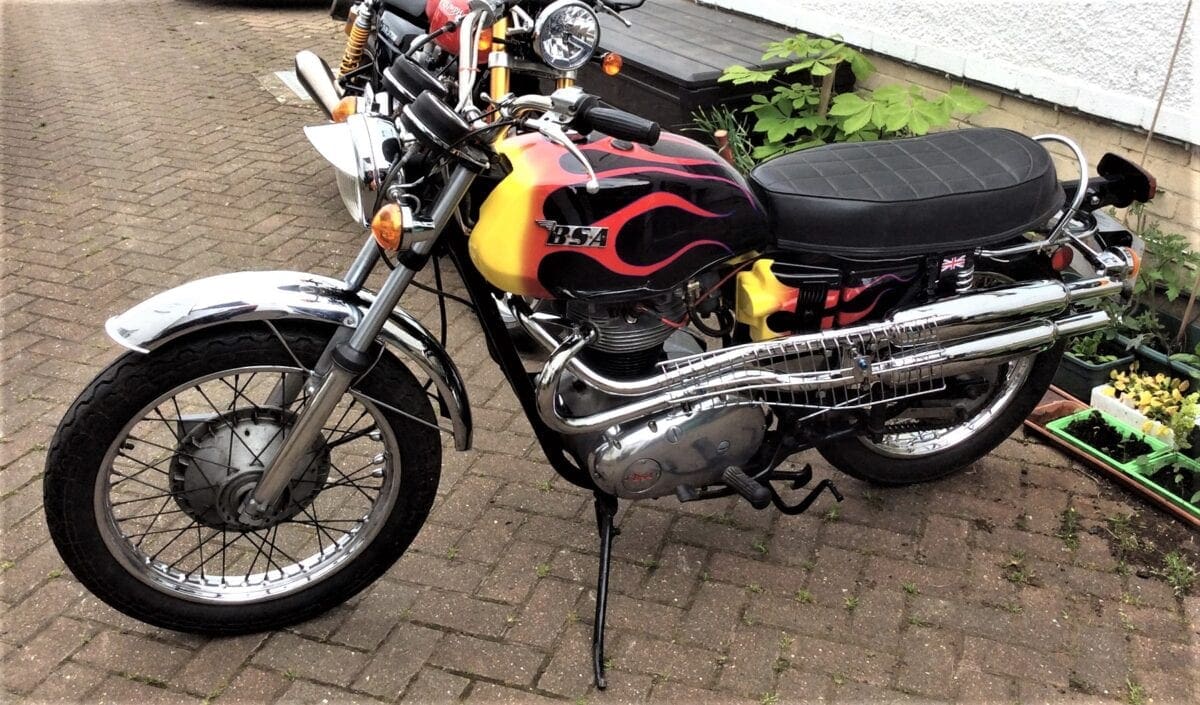 BSA THUNDERBOLT, 1972. MoT, electronic ignition, Firebird exhaust, new carb, rear wheel, fork seals, centrestand and front brake shoes. Lovely ride. Torn Achilles' tendon forces sale. £6250. 07786 833126, Beds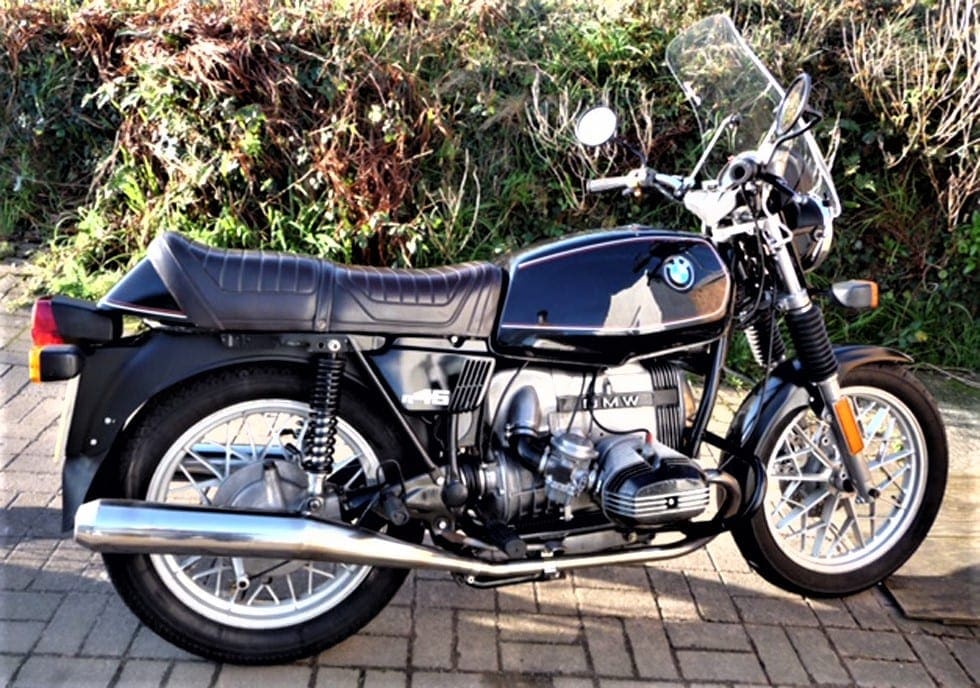 BMW R45, 1979. 55k miles, good condition. Surefoot, rear carrier, panniers, new battery, spare seat. Hardly used 2 years, SORN. £1750. [email protected] Cornwall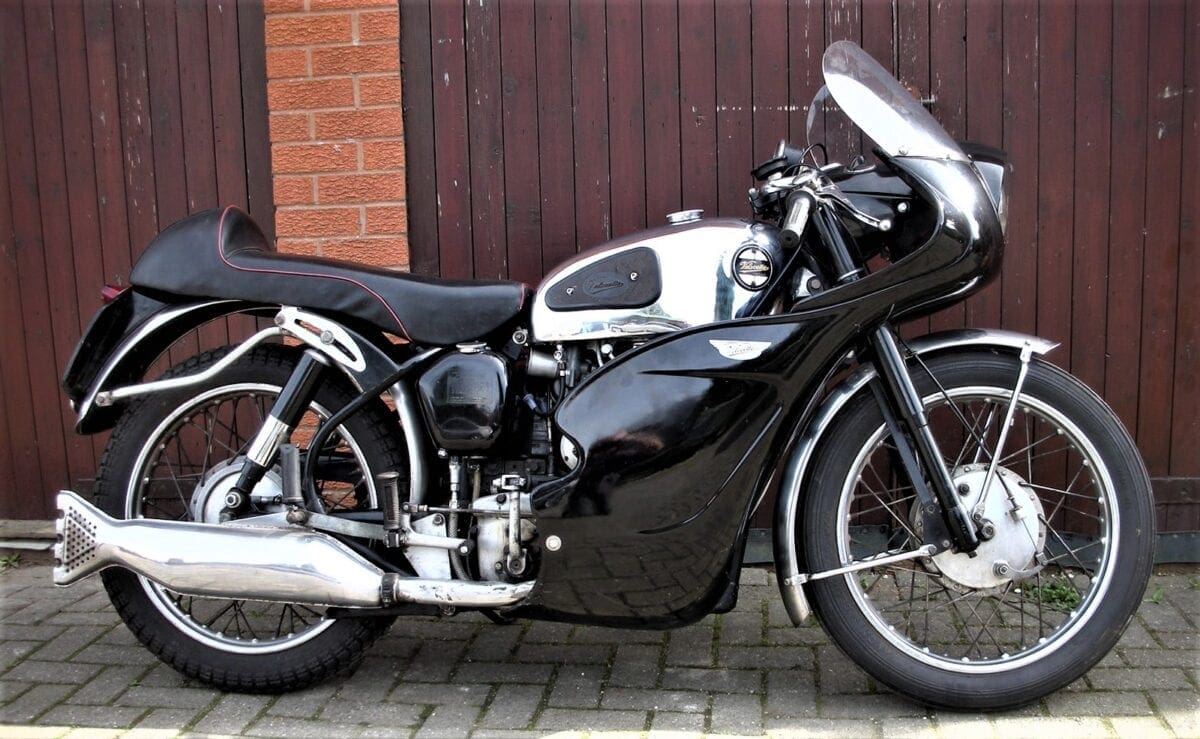 VELOCETTE VENOM 1960. Not mint, but lovely original bike, clubman trim including Avon fairing, etc. 3 owners. Low mileage. History. Could deliver. £6950. 07887 917466, Shrops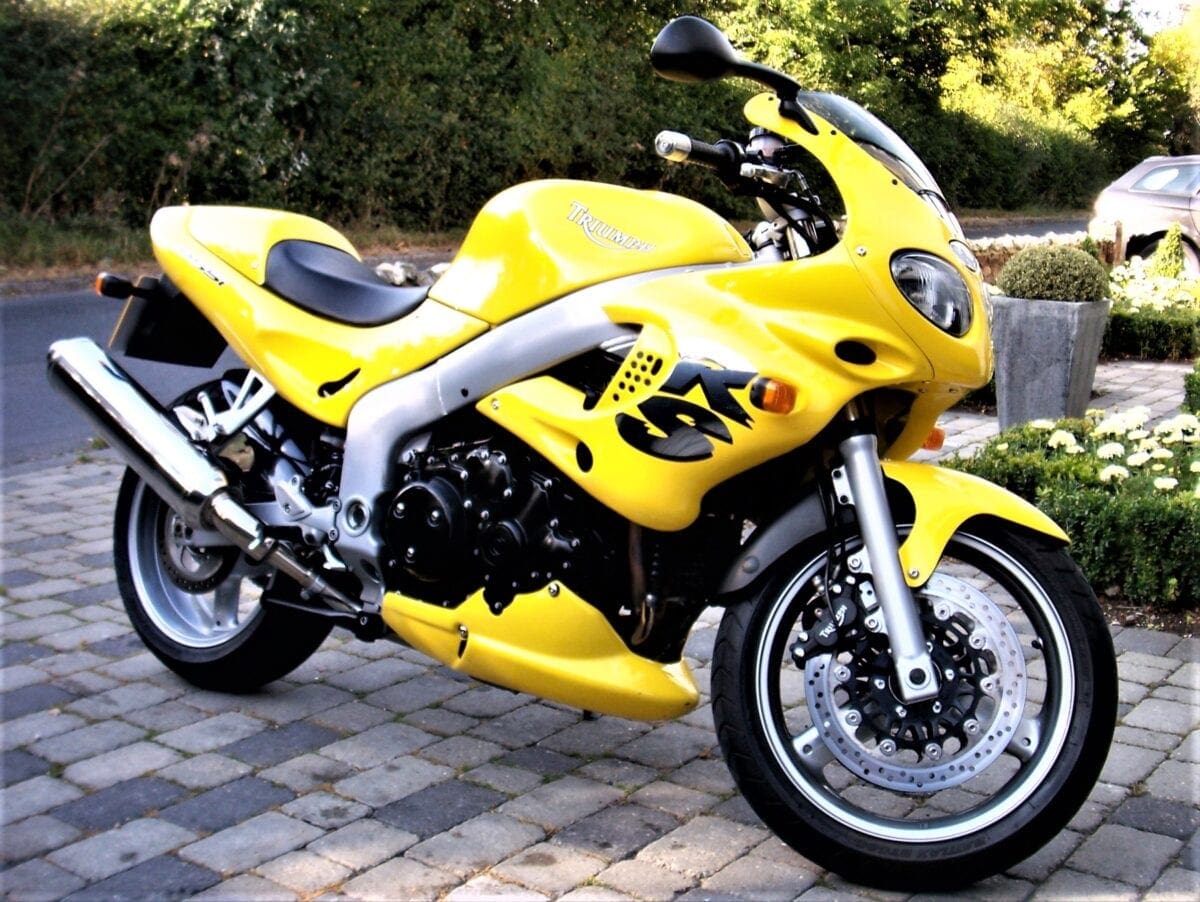 TRIUMPH SPRINT RS 955, 2002, 120 bhp. 12000 miles. MoT September. On the road and in use. £1800. Jeff, 01494 837336 or 07788 446588, Bucks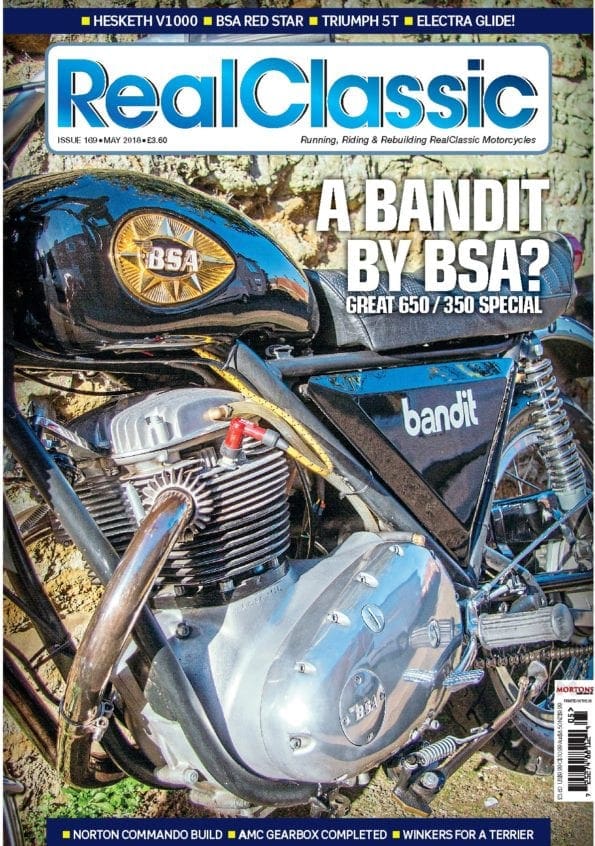 You'll find stacks more classic bikes for sale in the May issue of RealClassic magazine, including a couple of snazzy café racers, a Triumph T120R Bonneville, a Harley Panhead, and even a Moto Guzzi trike. Wows!
The descriptions of the bikes advertised are written by the vendors so obviously you should take all normal precautions before making a purchase: we recommend viewing in person whenever possible
Subscribers get first dibs at the Small Ads, so some of the bikes featured here may have sold already.
If you'd like to sell your classic / bike in RC, here's the form to fill in. (Adverts appear in the very next issue, and we don't repeat them unless the seller asks us to).