In the spirit of international endeavour, this month's magazine features not only a selection of brilliant British bikes from AMC, BSA, Hesketh, Norton and Triumph, but also a monster American V-twin, a nifty Japanese single and (wait for it) a sidevalve classic built in… Belgium! Yes, Belgium…
If you already know you want to read this issue, then here's where to order it in paper or digital formats. Or if you'd like more details, here's a sneak-preview of the issue, followed by the low-down on our in-depth, expert and enthusiast articles:
AMC GEARBOX OVERHAUL, Part Two
Last month, we took it all apart. This month, it all goes back together again. Without a glitch. Assuming all four gears engage, that is…
BSA BANDIT
A bike which BSA never built was hand-crafted in Kent using pre-production parts. Intended as a 350, it's been fitted with an A65 engine – and if that wasn't enough the motor's been taken out to 750. We reveal some of its secrets…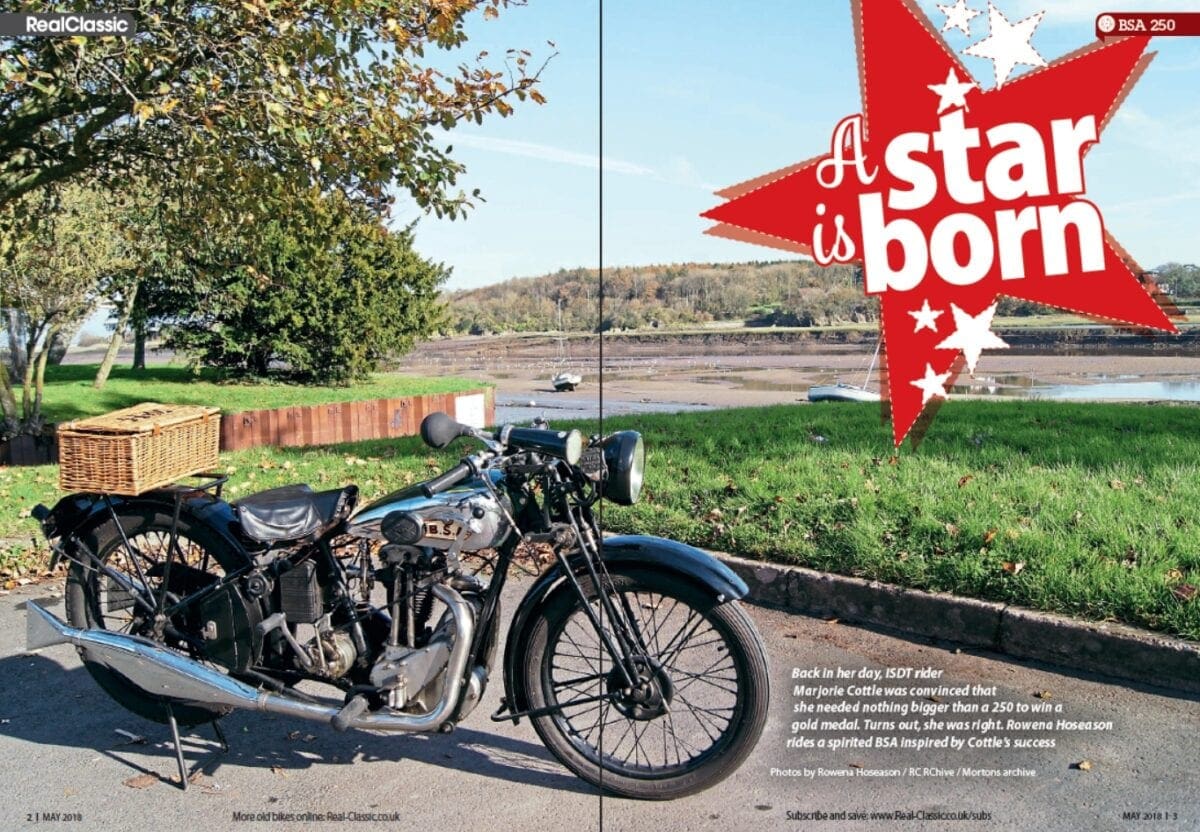 BSA TRIALS 250
In the 1930s, ISDT rider Marjorie Cottle was convinced that she needed nothing bigger than a 250 to win a gold medal. Turns out, she was right. We ride a spirited BSA inspired by Cottle's success
FN 350 SIDEVALVE
FN started out building weapons, and they still do. However, along the way they also built some remarkable motorcycles. Their best-selling post-war model came with competition developed front suspension, and it's an intriguing wee beast…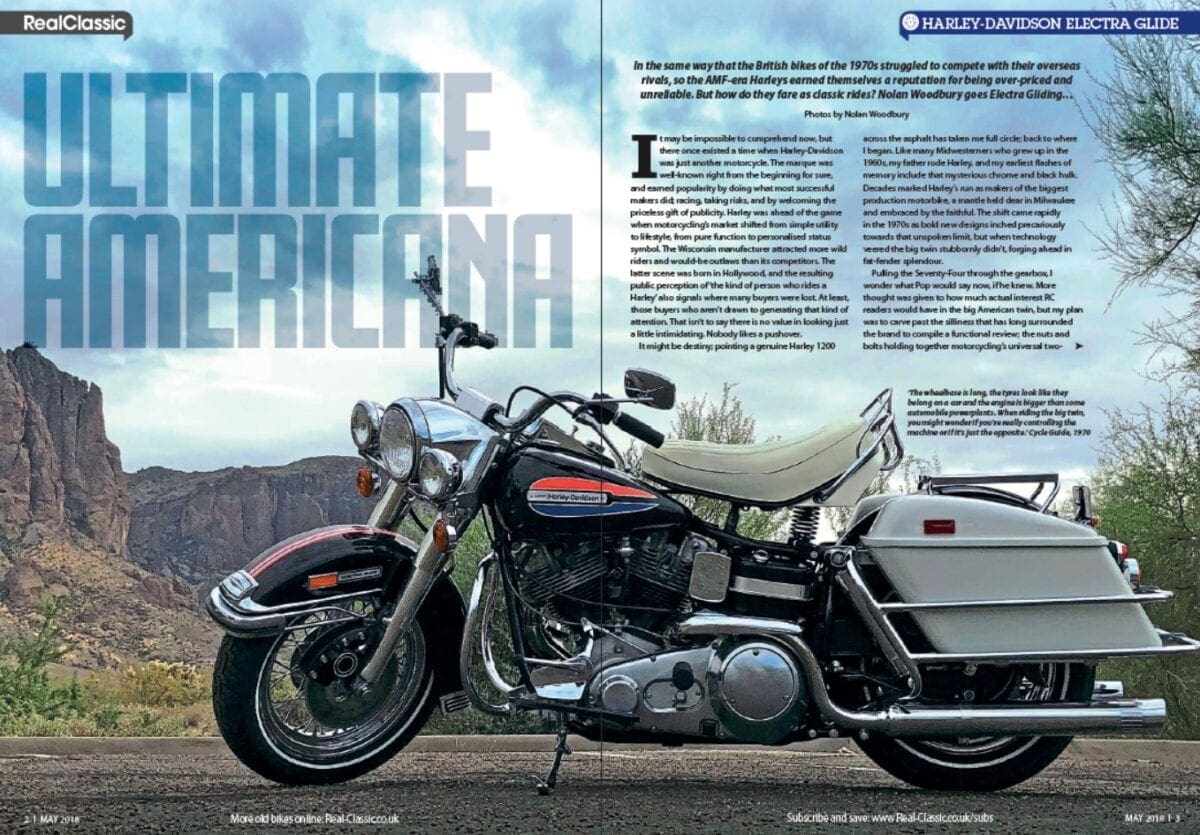 HARLEY-DAVIDSON ELECTRA GLIDE
In the same way that the British bikes of the 1970s struggled to compete with their overseas rivals, so the AMF-era Harleys earned themselves a reputation for being over-priced and unreliable. But how do they fare as classic rides?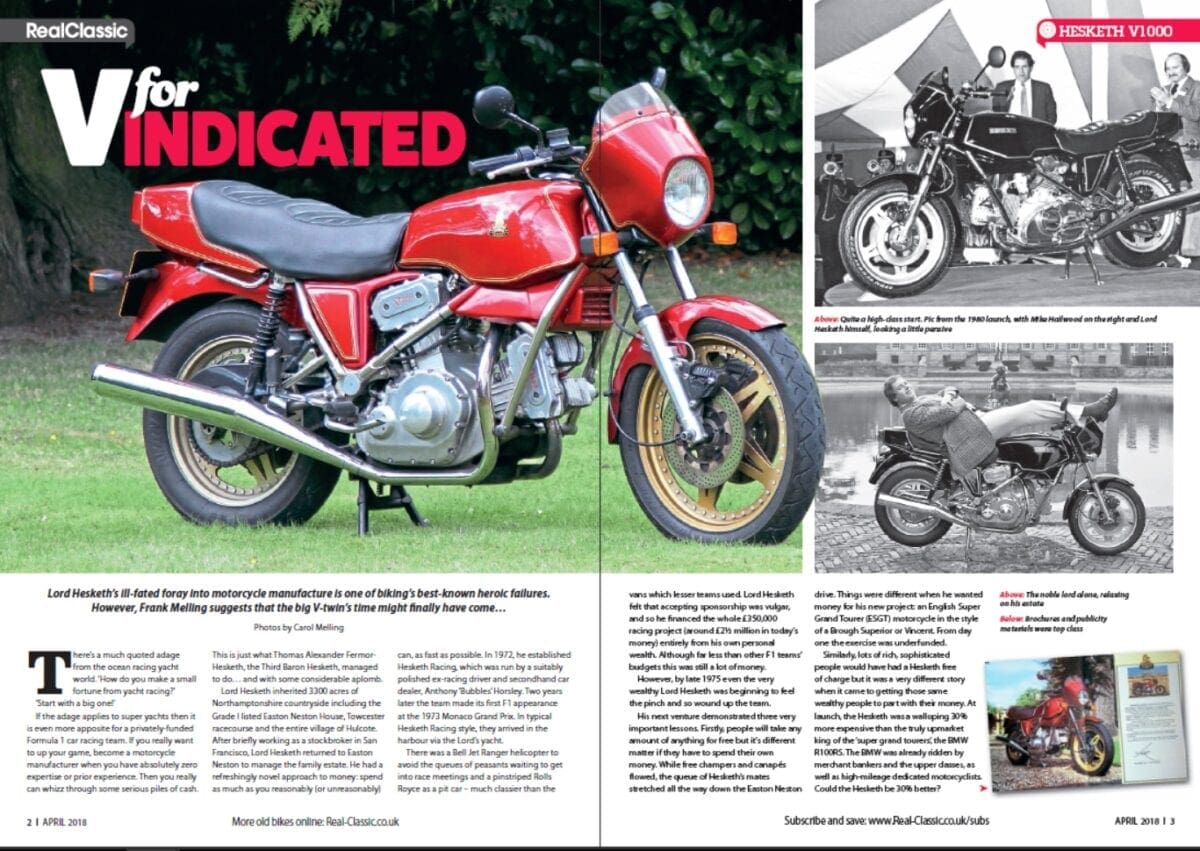 HESKETH V1000
Lord Hesketh's ill-fated foray into motorcycle manufacture is one of biking's best-known heroic failures. Has the big V-twin's time finally arrived?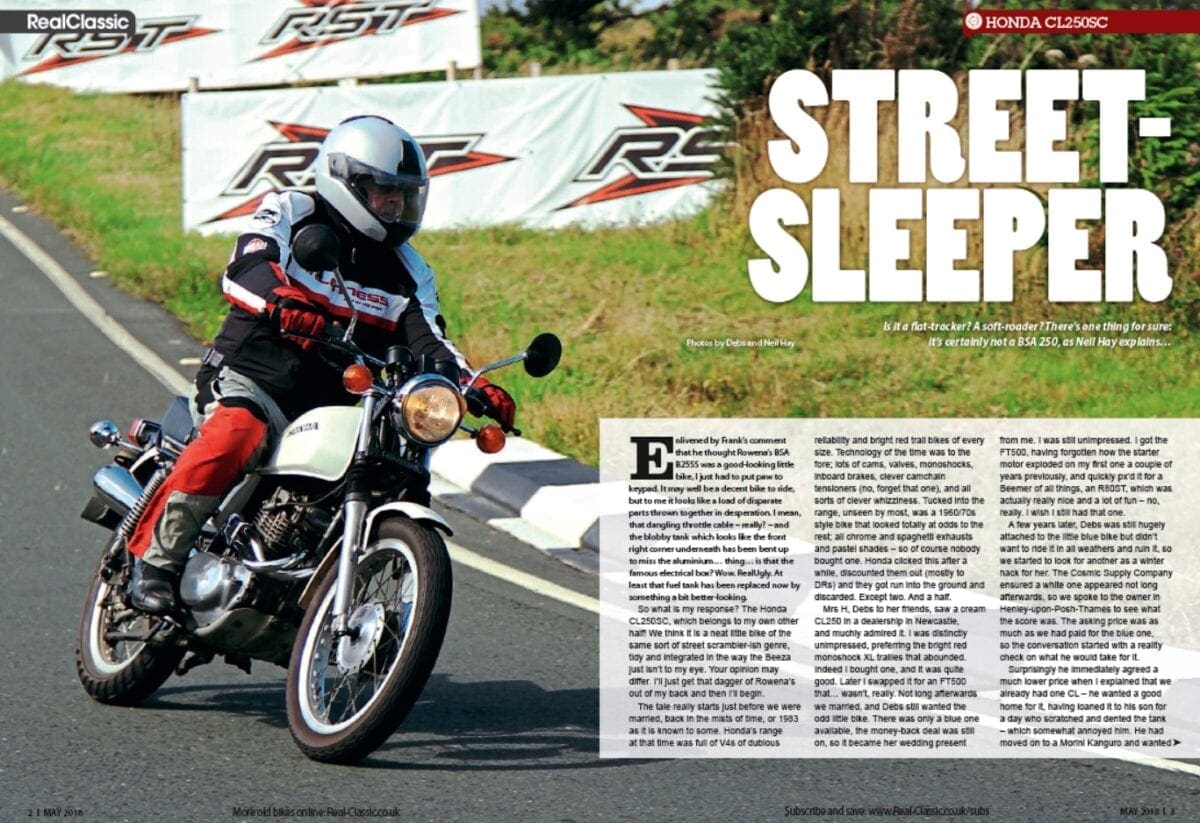 HONDA CL250
Is it a flat-tracker? A soft-roader? It's certainly a nifty single. Think CB250RS with an extra gear ratio and extended suspension, as the owner explains…
NORTON COMMANDO RESURRECTION, Part Two
The concluding episode of a hands-on guide to a nine-month restoration project, in which an 850 Isolastic twin returns to the road
TRIUMPH SPEED TWIN
This 5T, like every other original Triumph twin, started its life in Meriden. Then it went to New Zealand. Then it came back to Great Britain. And now its current owner plans to take it back to New Zealand – again!
PLUS! Marque expert Mike Estall fits indicators to a Triumph Terrier; RC readers discuss military motorcycles, wet sumping, youth culture, and a big V-twin which wears Porsche badges; Jacqueline Bickerstaff waxes lyrical about Burman's BAP box, and Frank Westworth avoids starting his next BSA project by fettling a Matchless 650 twin…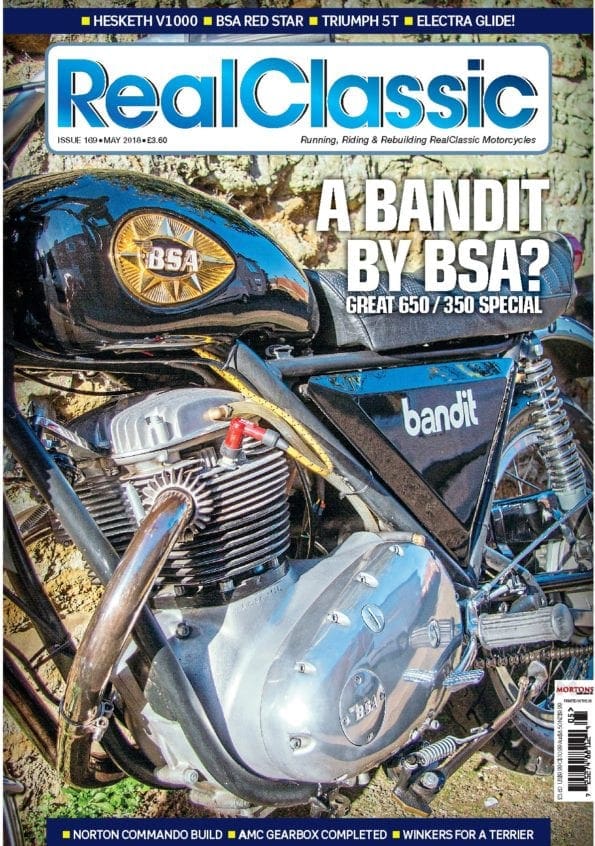 RealClassic magazine is not on sale in UK newsagents but you can buy the current issue in digital and paper formats here
You can also buy stacks of older issues of RealClassic, but it's heaps cheaper if you subscribe. Subscribers save 50% on the price of a single issue, and get an exclusive subscriber newsletter every month, and access to the subscriber-only Facebook group, and can win show tickets, RC regalia, bike books and more goodies in our subscriber prize draws.