You may think this is just another Triumph of 1960s vintage, but you would be mistaken. This machine, seen on the Trident and Rocket 3 Owners' Club stand at the Newark Winter Classic show, is definitely different to the average Triumph twin — or triple!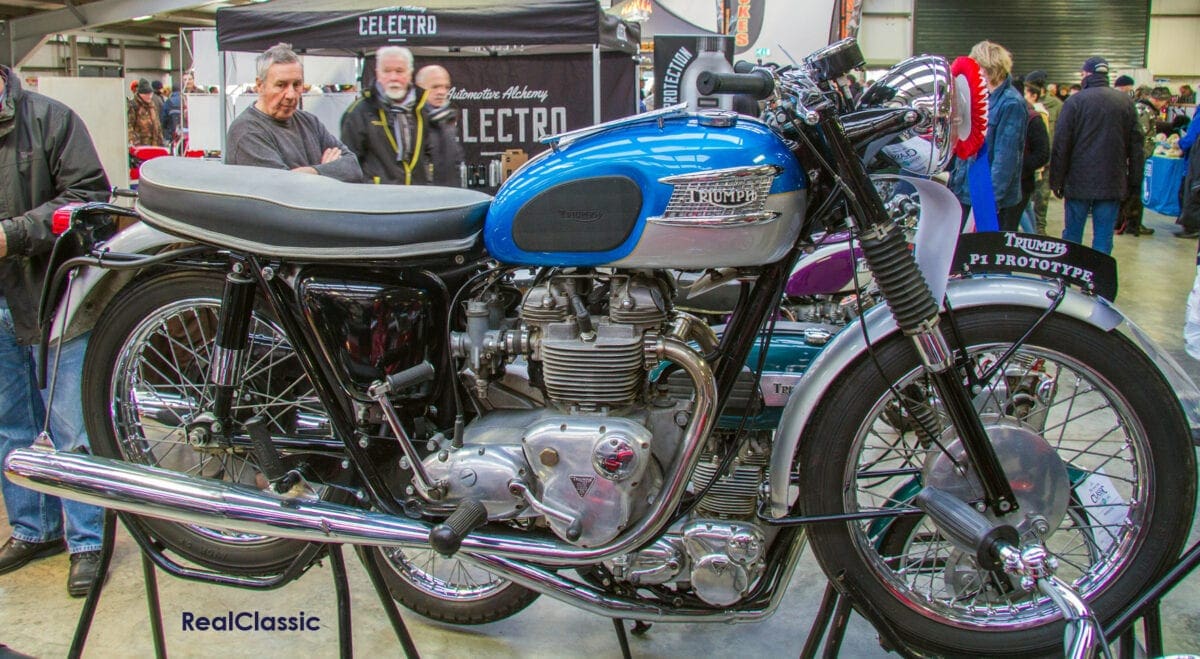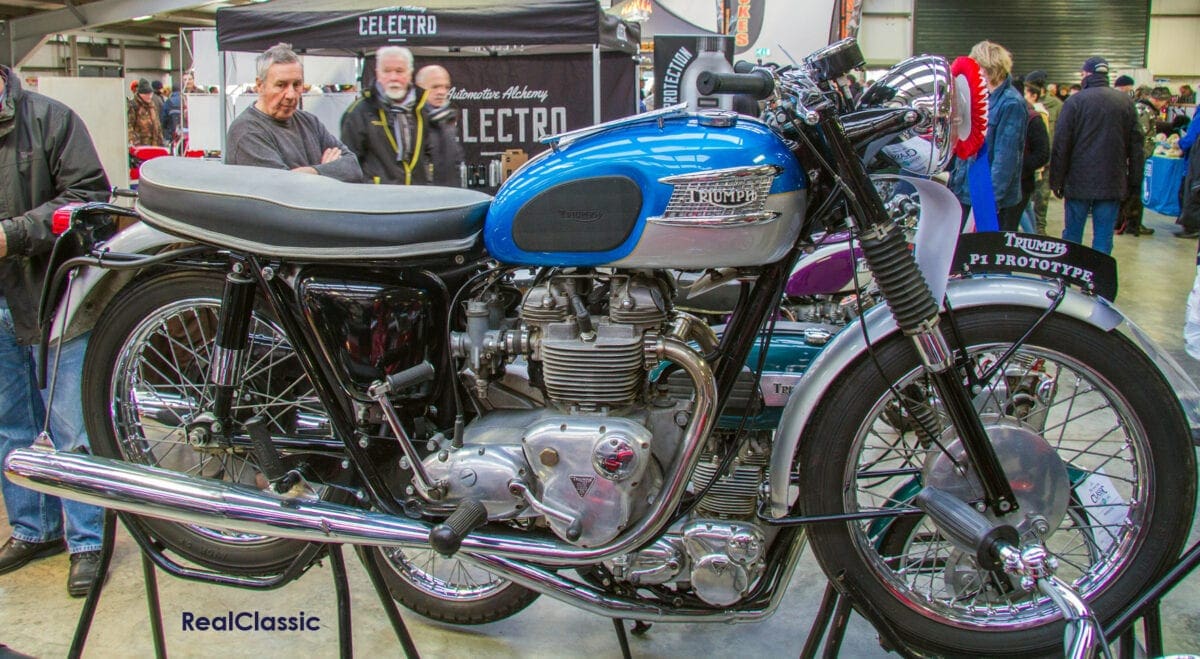 Back in 1963, Doug Hele, redoubtable engineer par excellence, had been trying to persuade boss Bert Hopwood to consider a triple engine for larger capacity machines given that it would be far smoother than a comparable twin. Hopwood wrote 'One evening late in 1963, after everyone had gone home, we sat in his office and to amuse ourselves we laid out the basic outline of what later became the 750cc three cylinder Trident. We thought that the result was very encouraging indeed, but in view of the rather abortive conversation which I had already had with the Managing Director, this drawing was filed away as a memento.'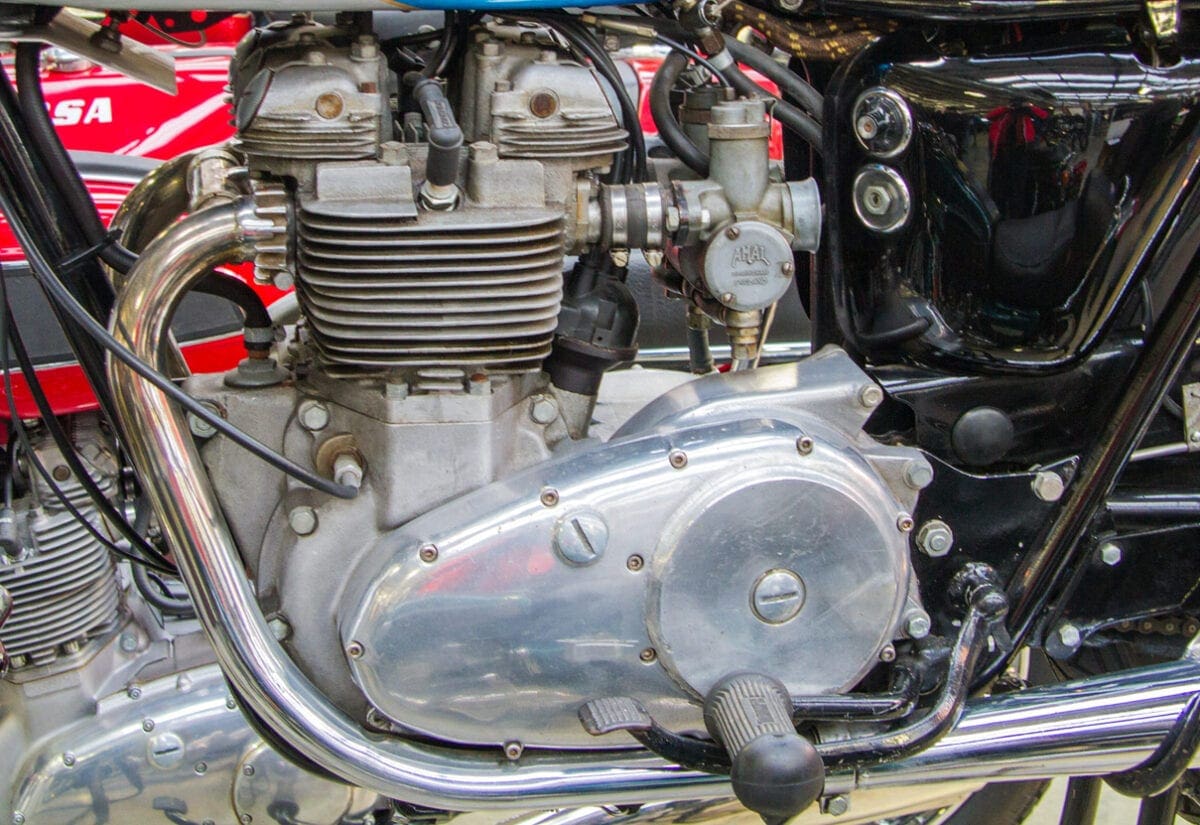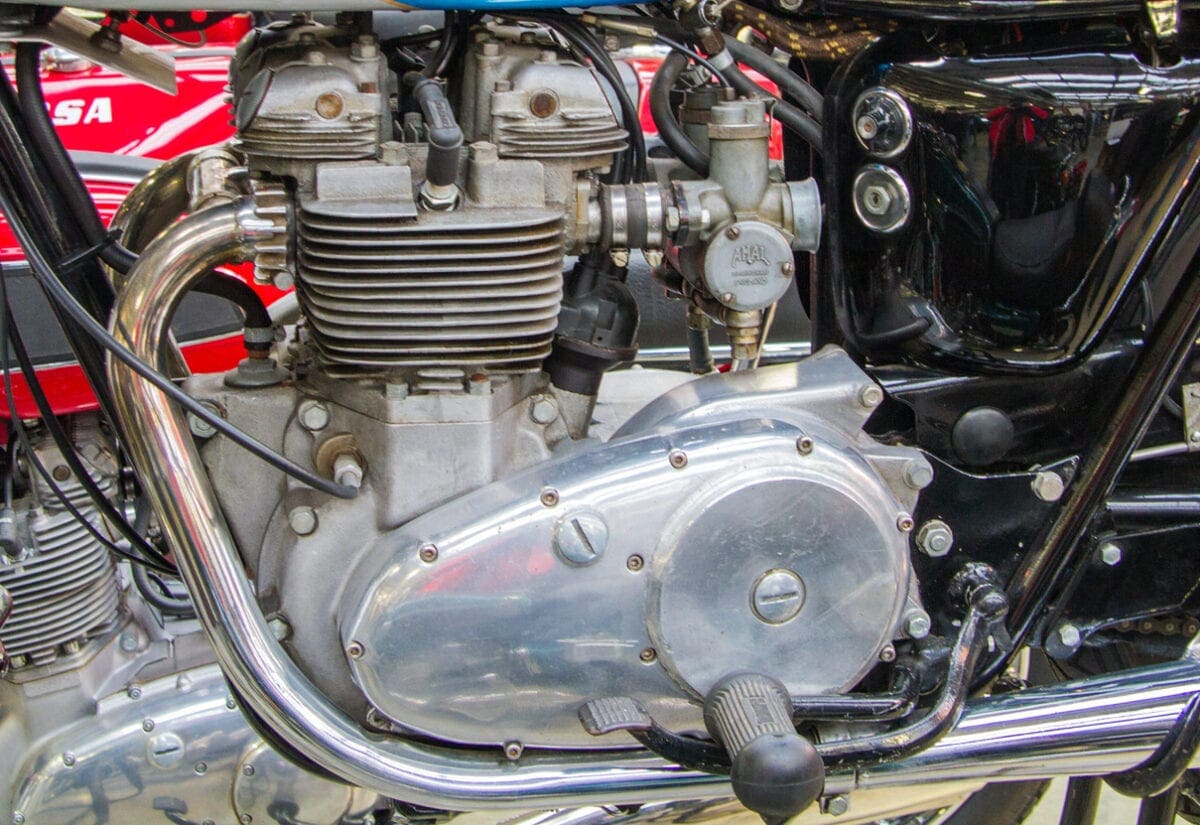 However it was not to be filed away for long. The following year a new dynamic CEO, Harry Sturgeon, was appointed to the BSA group, and BSA and Triumph were amalgamated into one division. At an early 'get to know you' meeting with Sturgeon, one of the sales managers happened to say 'Oh by the way, I learned today that Honda will be shortly marketing a 750cc capacity machine'.
The meeting stopped in its tracks, presumably with looks of horror; Bert Hopwood was asked for suggestions and, in what must have been a Blue Peter moment, came forward with the one he and Hele had done earlier. A 750 triple, almost made to measure.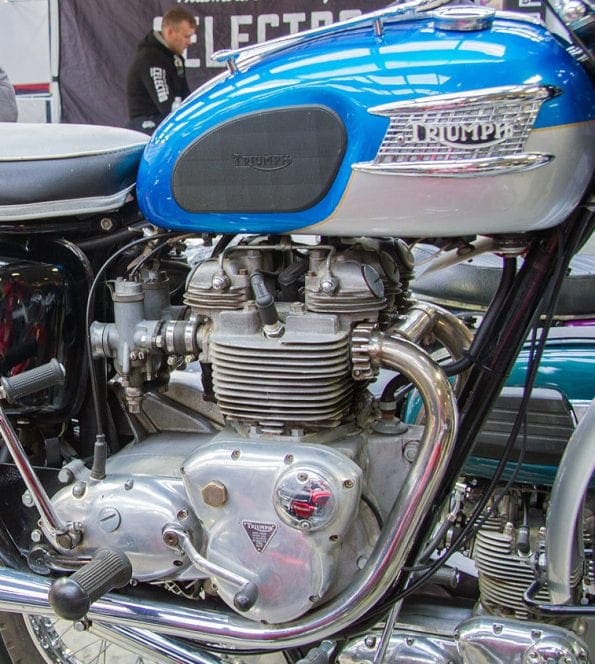 In short order Doug Hele, his right hand man Alan Barrett, design engineer Jack Wickes, test rider Harry Woolridge and a design team were formed. 12 months later an engine was under bench test, producing 58bhp at 7250rpm with acceptable vibration characteristics. Essentially it was the 63mm x 80mm pre-unit ohv 500cc unit with the addition of an extra cylinder, 120° crankpin layout and geared primary drive.
Road testing led to the original cast iron cylinder block being replaced with an aluminium unit for production models whilst problems with crankcase breathing and exhaust cooling were also addressed. An extra oil compartment for the dry sump system was welded to the lower crankcase to prevent a build-up of lubricant in the bottom end, whilst the original gear-driven primary drive was replaced with a chain as the former was held to be too noisy.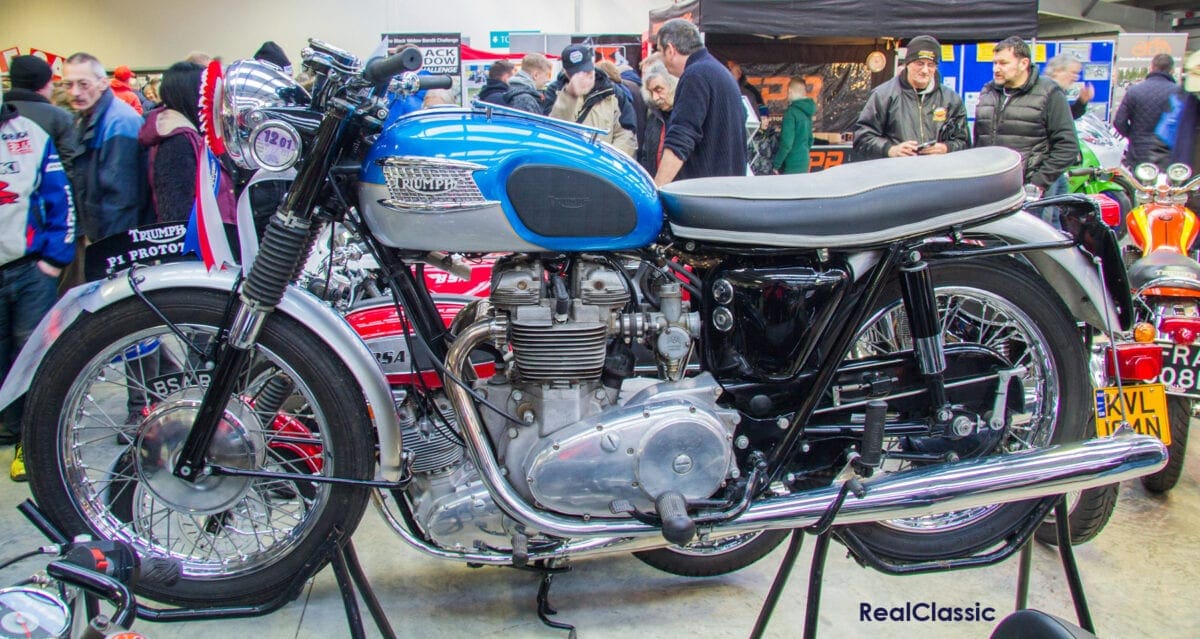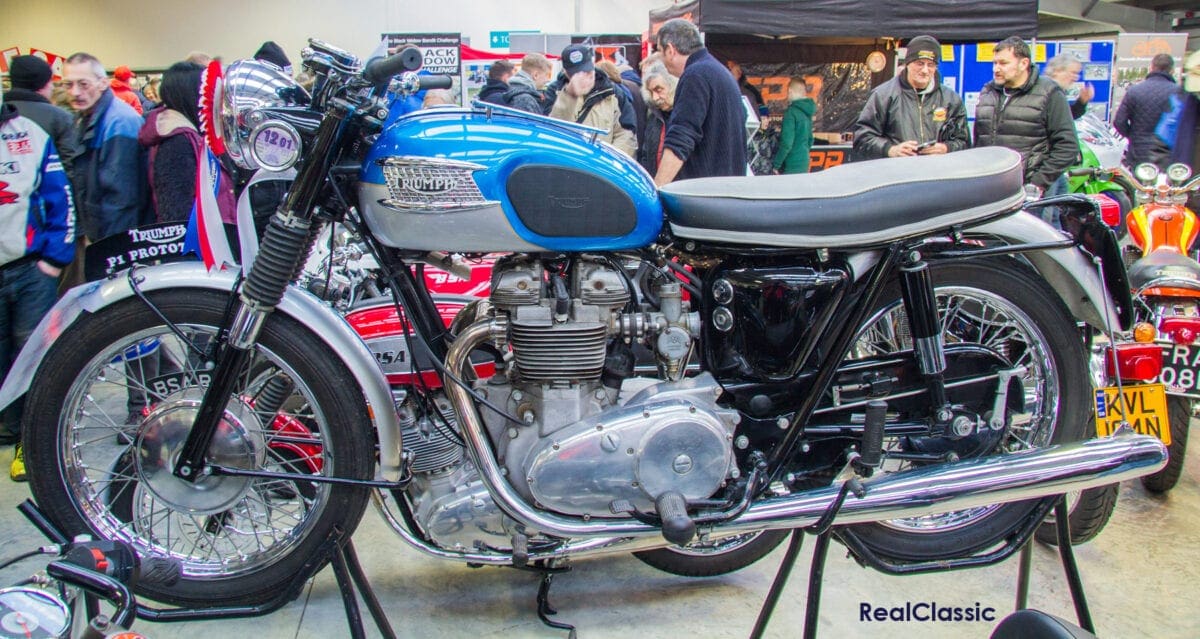 The P1 was quintessentially Triumph in appearance but it was handed over to Ogle Design to be styled, a process which Hopwood described as 'being subject to re-design by committee, which is the surest way of creating a piebald hybrid'. His views of Ogle's work were that 'the styling of the motorcycle was so transformed that, to me, it looked a strange mixture,' although Cycle World's description of 'plug-ugly' may be more apposite.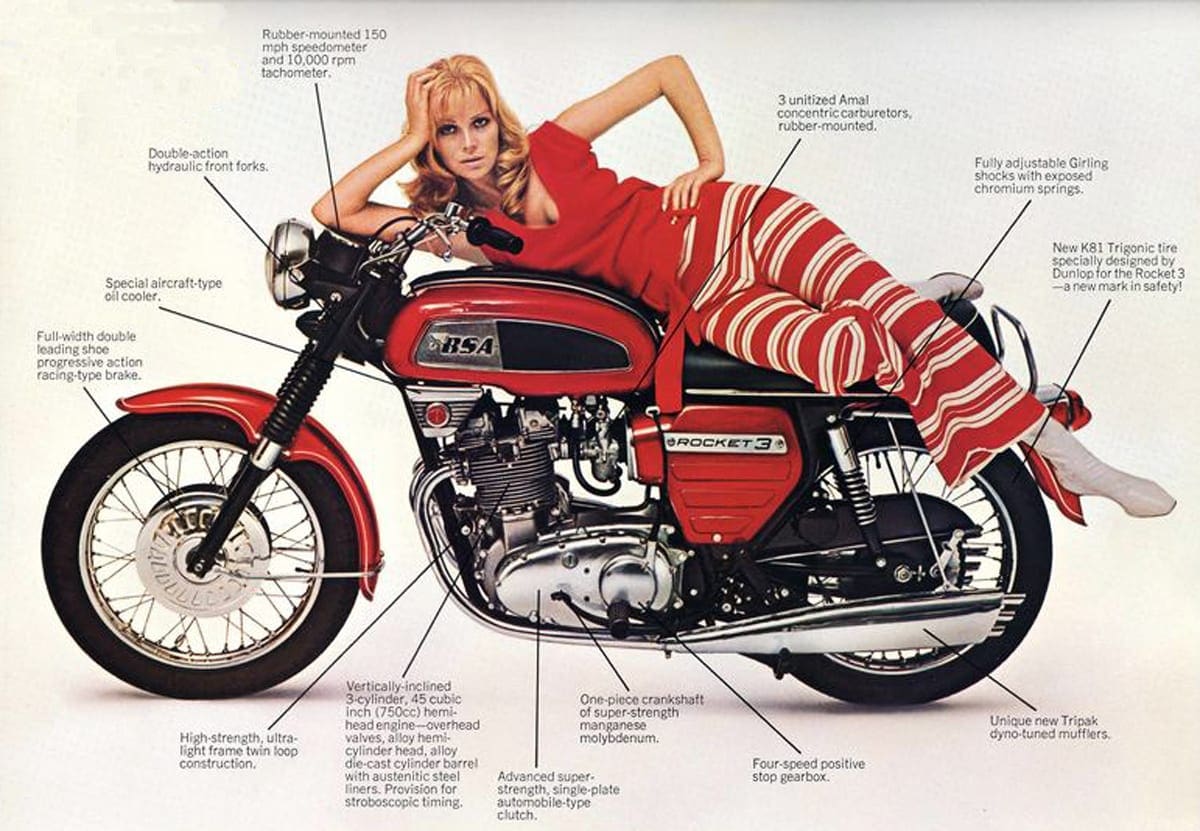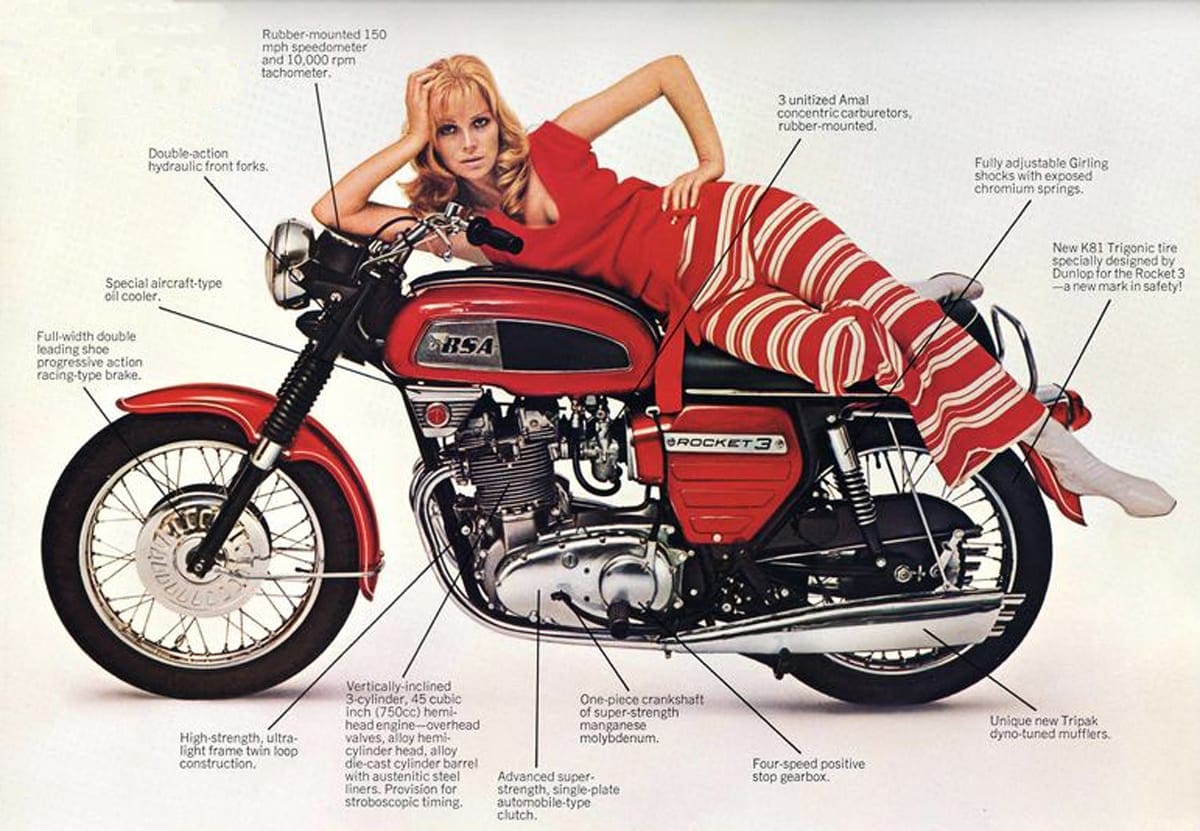 The release of BSA-Triumph 750 triple was delayed until 1968. Shortly after, Honda released its four cylinder, five-gear, front disc-braked, electric-start ohc 750: game over. Could the P1 have saved the British motorcycle industry if it had appeared in 1964/65, and had then been improved before the Honda arrived? Probably not – the patient was too far gone for a single machine to save it from extinction but an earlier British triple would have given the big Honda a run for its money.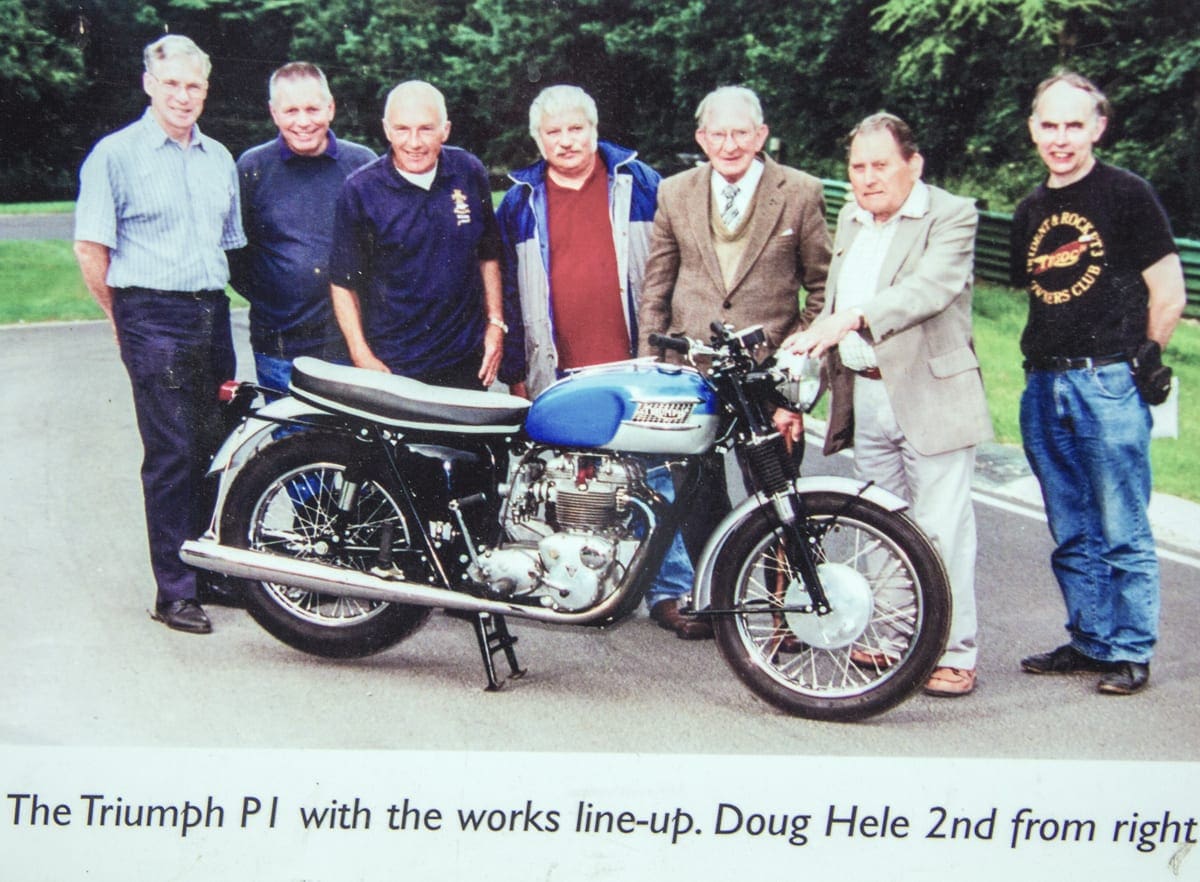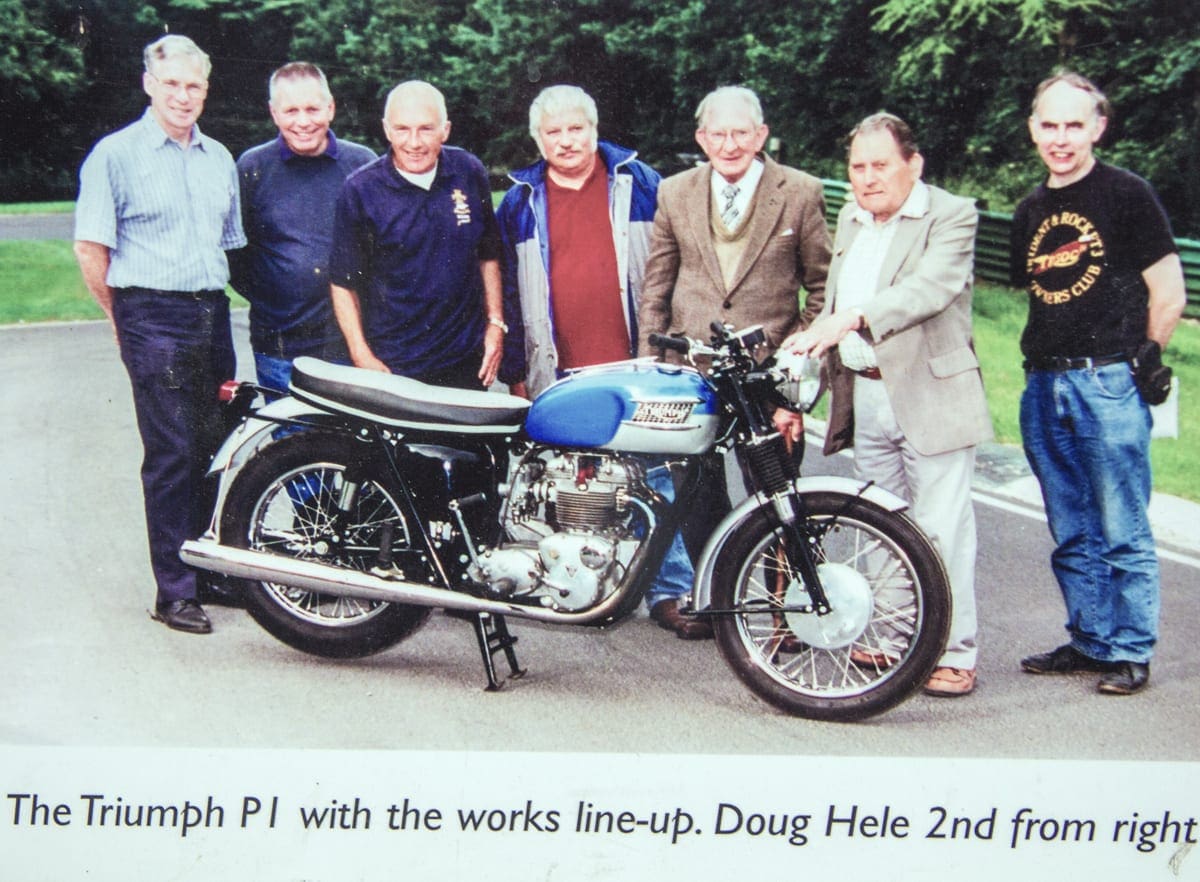 The engine fitted to the bike at Newark (which won an award, by the way) is thought to be one of the three prototypes built by Hele and his team. It languished in decrepitude before being found by the TR3OC who painstakingly restored it, installing the result in a period 1965 T120 frame which had been modified to accept it. Thanks goodness they made the effort.
——–
The TR3OC are celebrating the 50th anniversary of Triumph Trident and BSA Rocket 3 throughout 2018. There will be a big birthday party as part of the club's Beezumph Rally. The club has also set an ambitious target of welcoming 365 new members to the organisation during the year: here's how to join them, and here's the TR3OC Facebook group.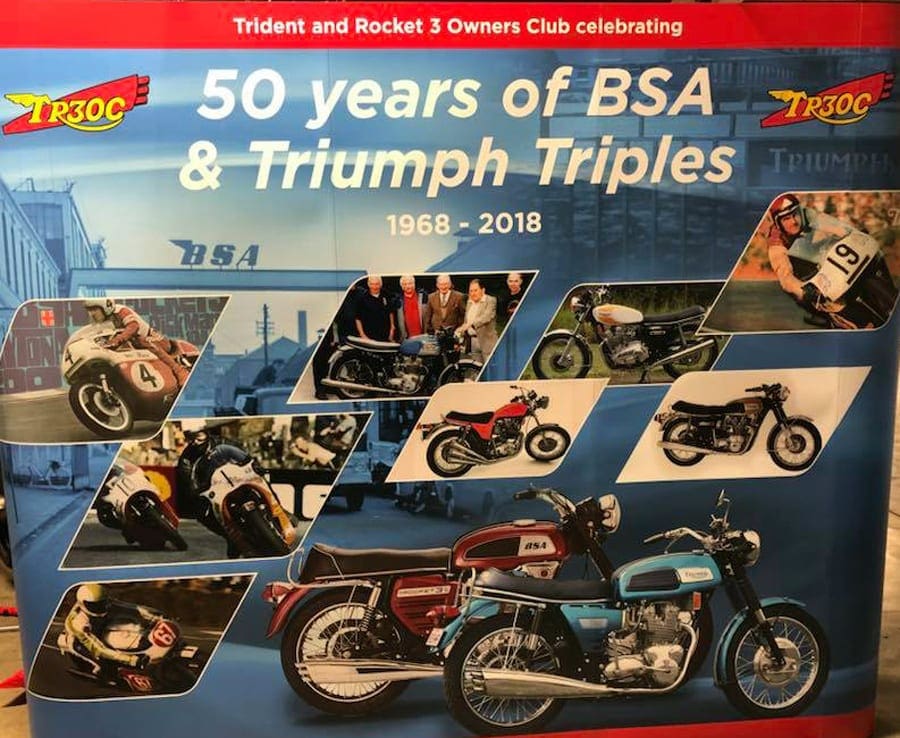 Words by Richard Jones
Photos by Richard Jones / TR3OC
Richard maintains and adds to a simply gigantic online archive of vintage vehicle photos: visitors are welcome to drop by and admire other classic bikes he's discovered on his travels