It's brave to hold a bike show in the middle of winter but, as Roy Workman reports, most of this event is tucked away indoors. Held over the first weekend in January, the CBG Winter Classic effectively kickstarts the new motorcycling year. For the more hardy autojumblers there is a large marquee, while other traders with outdoor stands on the grass are totally at the mercy of the elements. Brrr…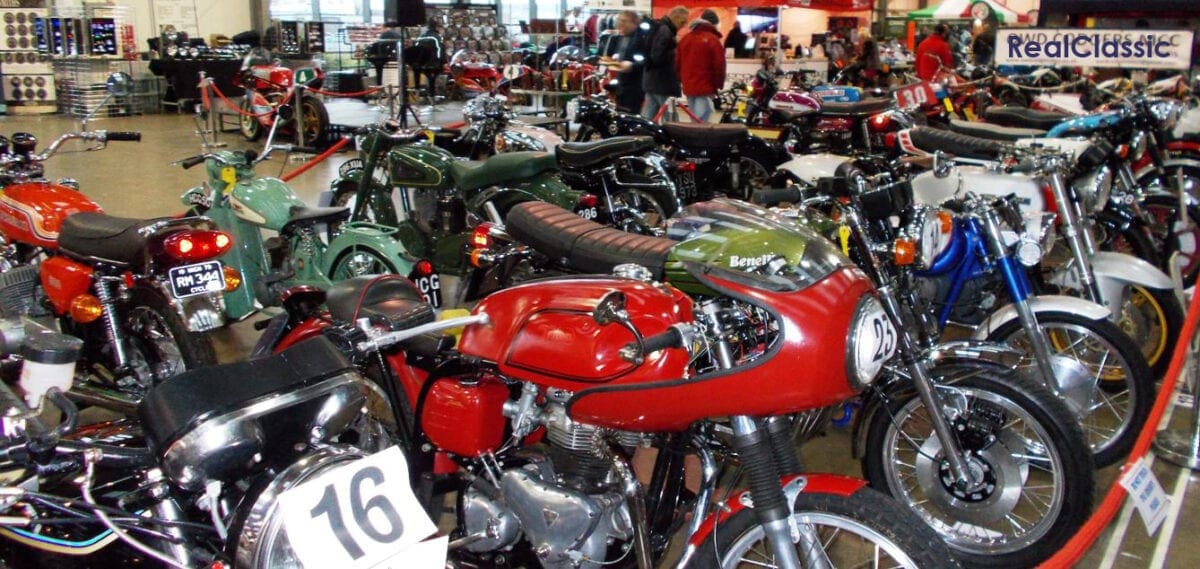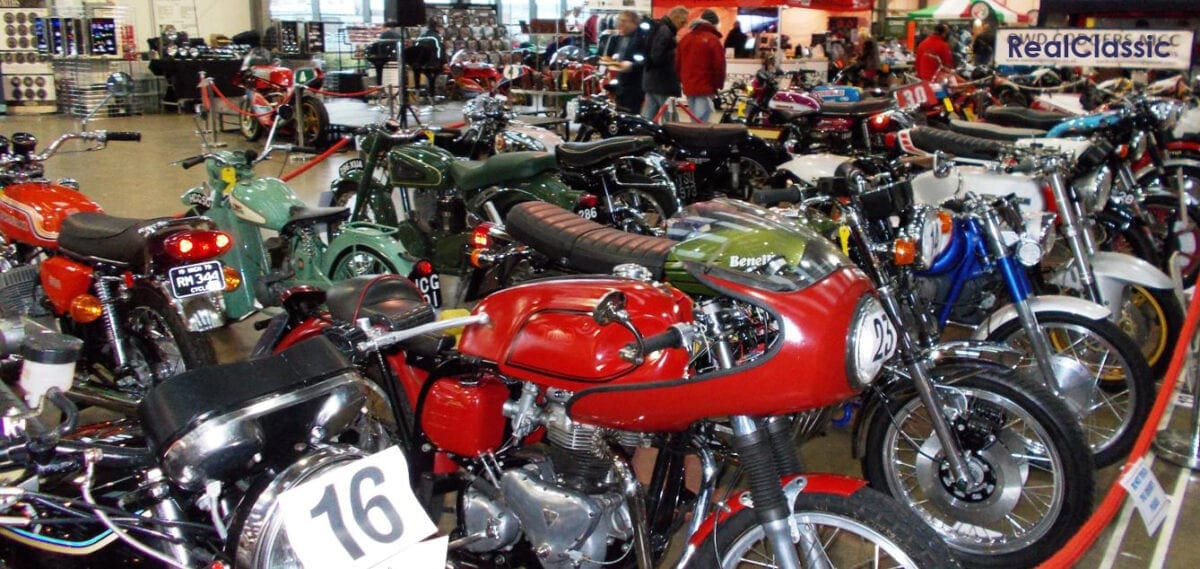 Sponsored by Carole Nash insurance, this relatively new show is held at the Newark County Showground in Nottinghamshire. It's getting bigger year by year, with two extra halls of motorcycles and scooters to look at this time.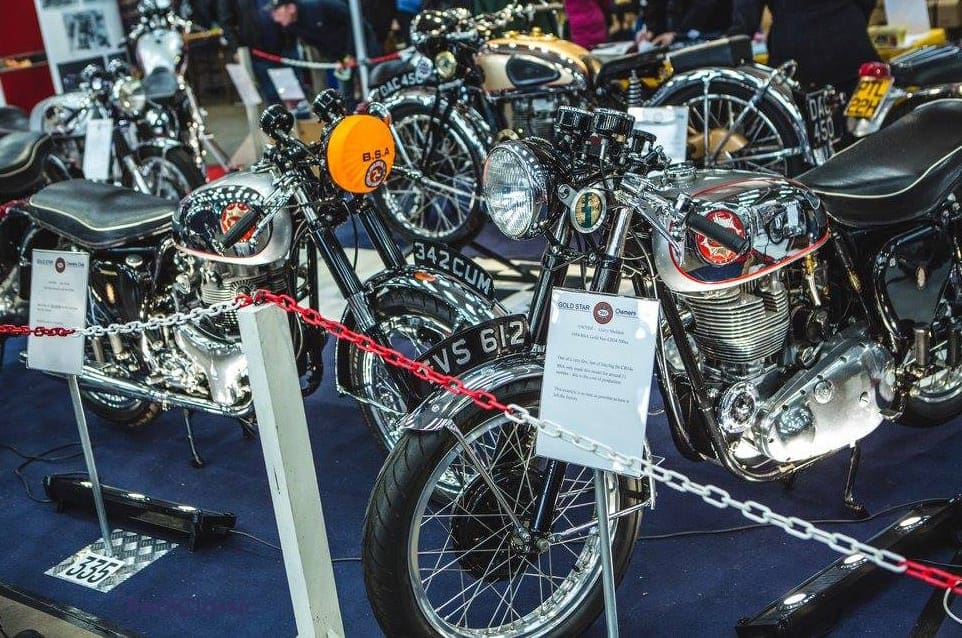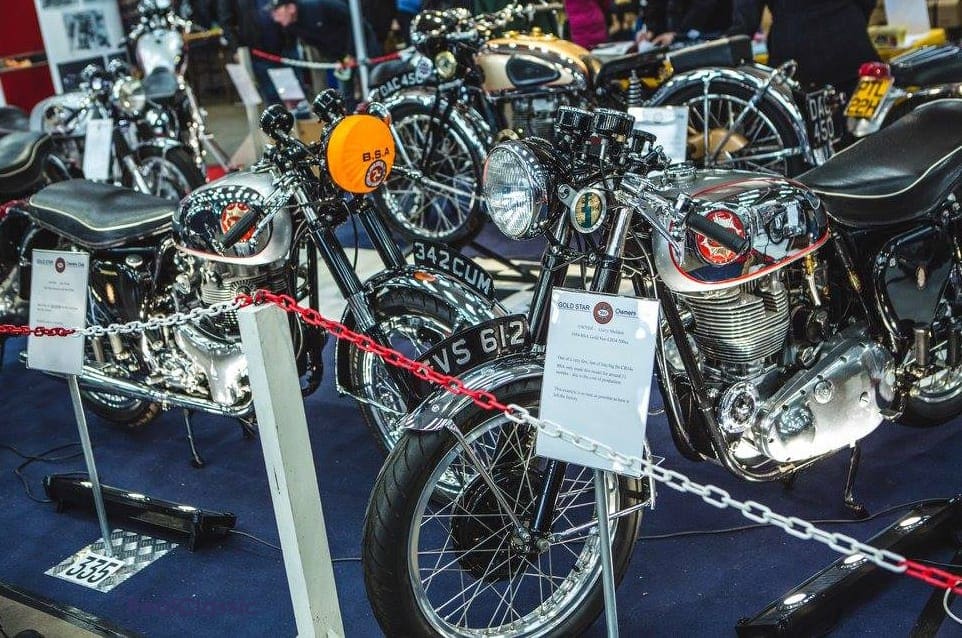 Saturday saw my friend Martyn coming to collect me. He'd had heard about the show and this would be his first visit there. We turned up at 9am, spot-on the start time of the show. Entering the main gate we turned right into the George Stephenson Hall which housed a good mix of club stands, traders, and a large display of private entries – plenty to look at.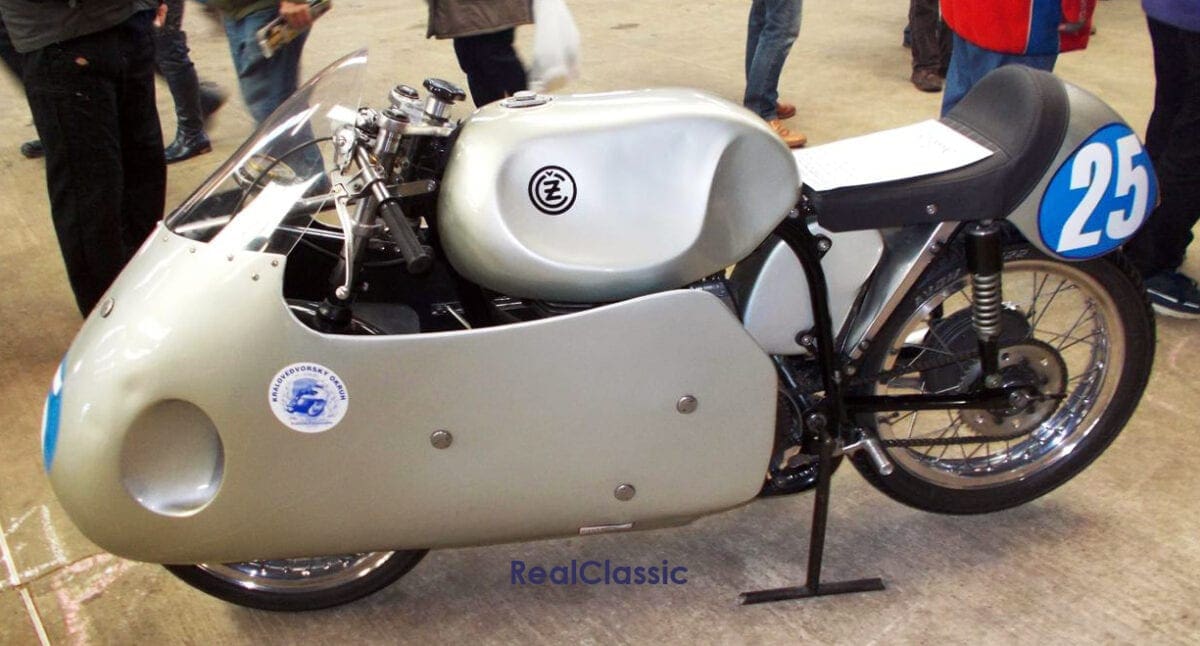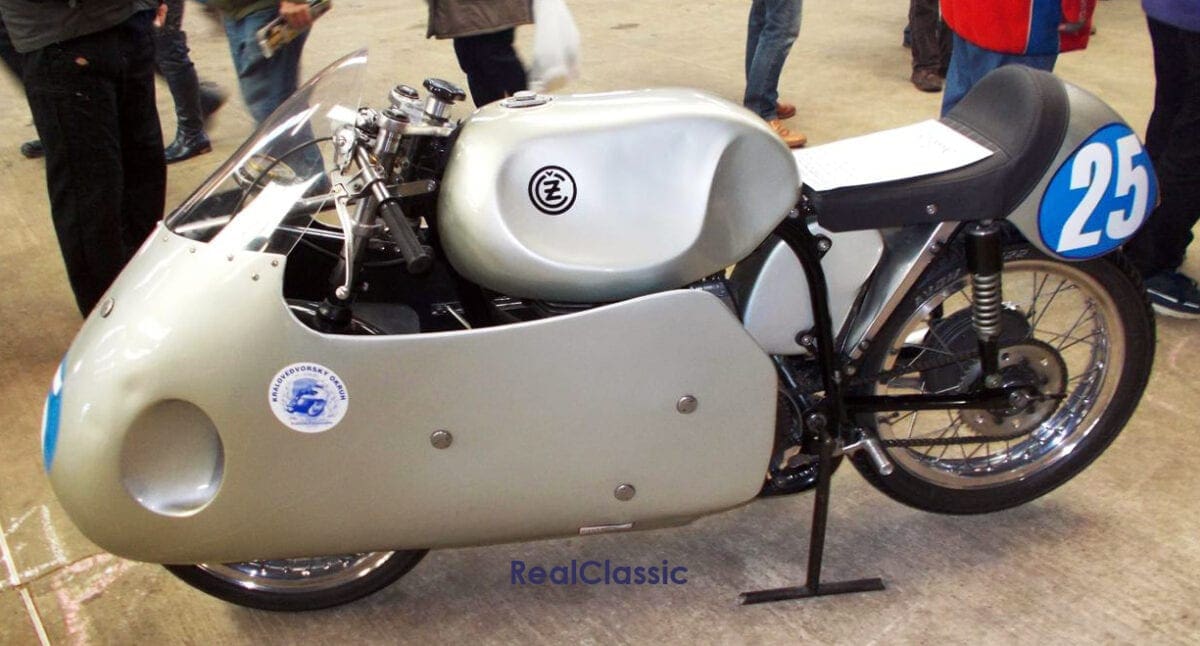 One of the dealers, Mike Ives, had a nice display of bikes for sale. Last year he had a small three-wheeler on his stand, which was fitted out with a coffee machine and you could have a free coffee. Unfortunately this year this had been left behind to make room for more bikes on his stand. So no free coffee this time!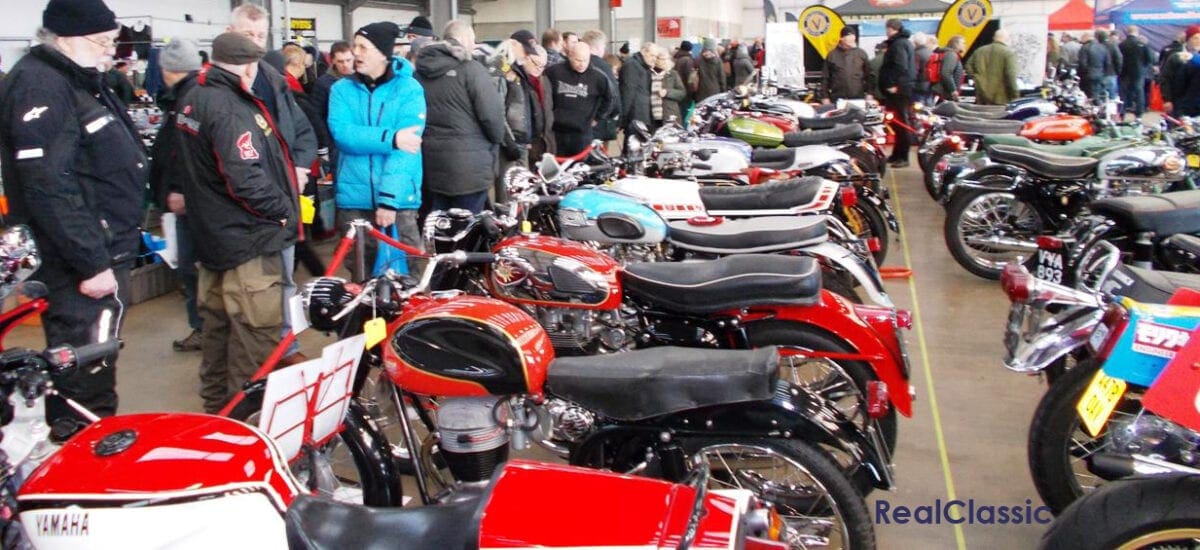 Another stand that I normally visit in this hall is that of Gordon May; he writes books about his travels on motorcycles. I first met him when he set off from Watsonian-Squire on one of their open weekends for a trip on a Royal Enfield (Watsonian were Enfield agents at the time). These open weekends were very good, and the RC Roadshow could often be found at these events. If you brought your driving licence you could book a ride out on an Enfield. An added bonus was that the local scout group cooked up a decent curry! Anyhow, at the Newark show Gordon told me that he is planning a trip to South America, next so another book will be in the pipeline eventually.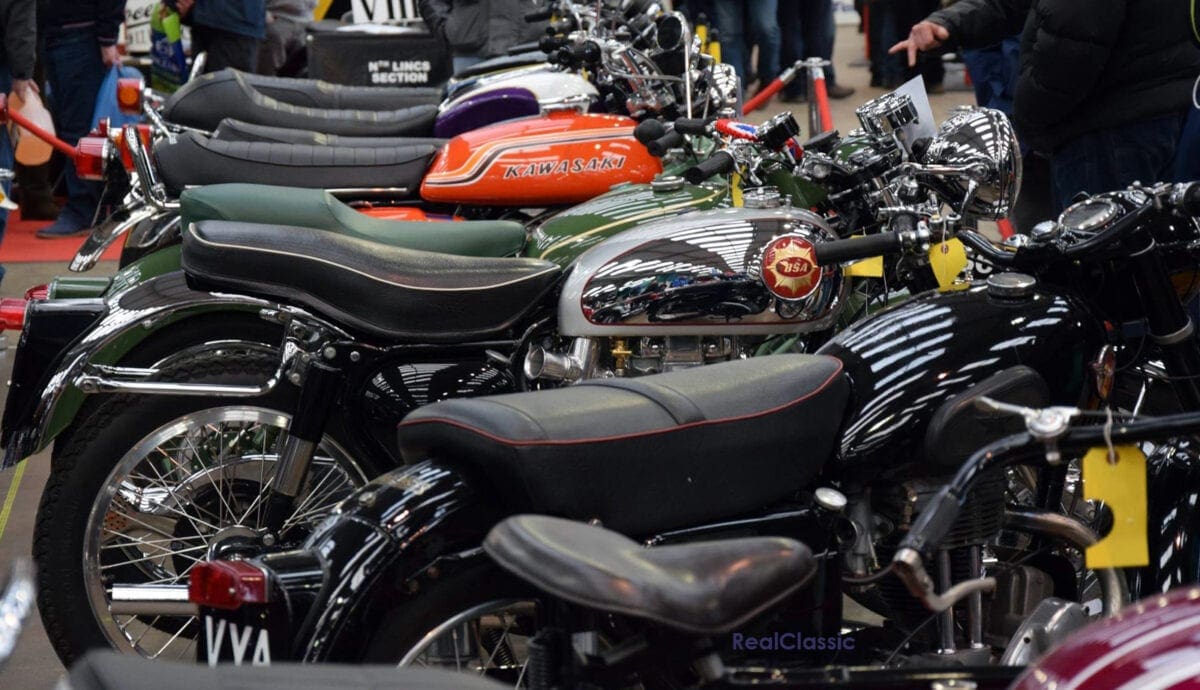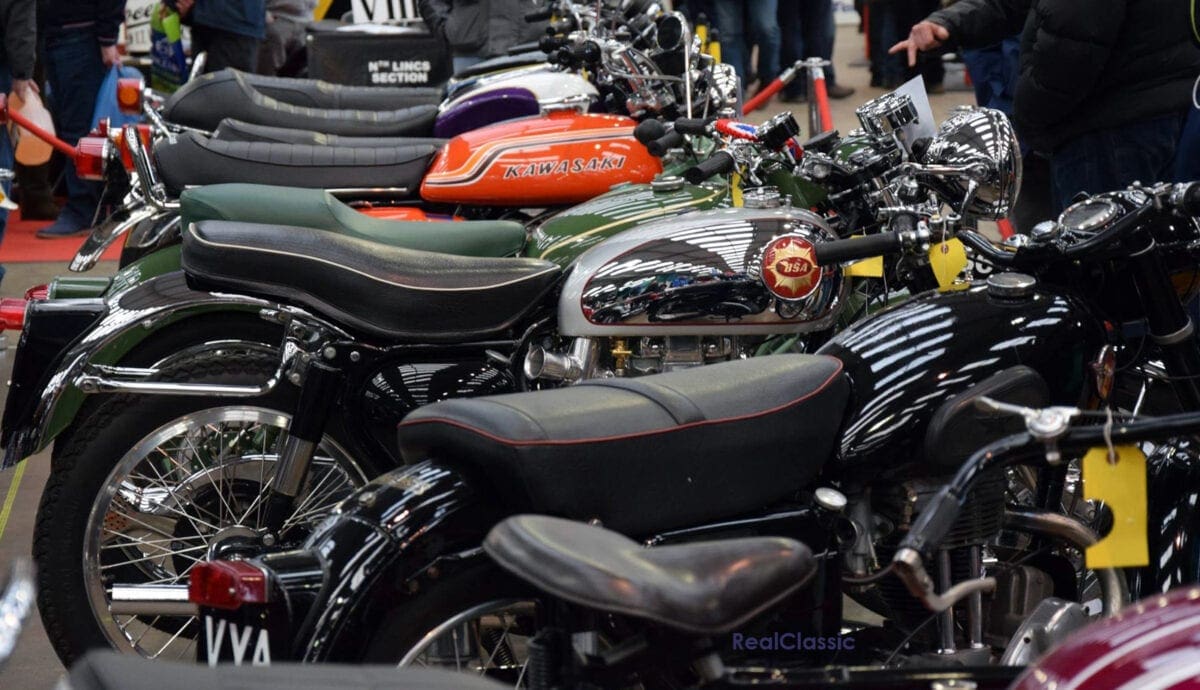 Outside of this hall the Robin Hood Harley-Davidson dealer had their usual display. Close by was a large marquee with lots of trade stands and some autojumble, with loads of tools and plenty of fittings – lots to look at here.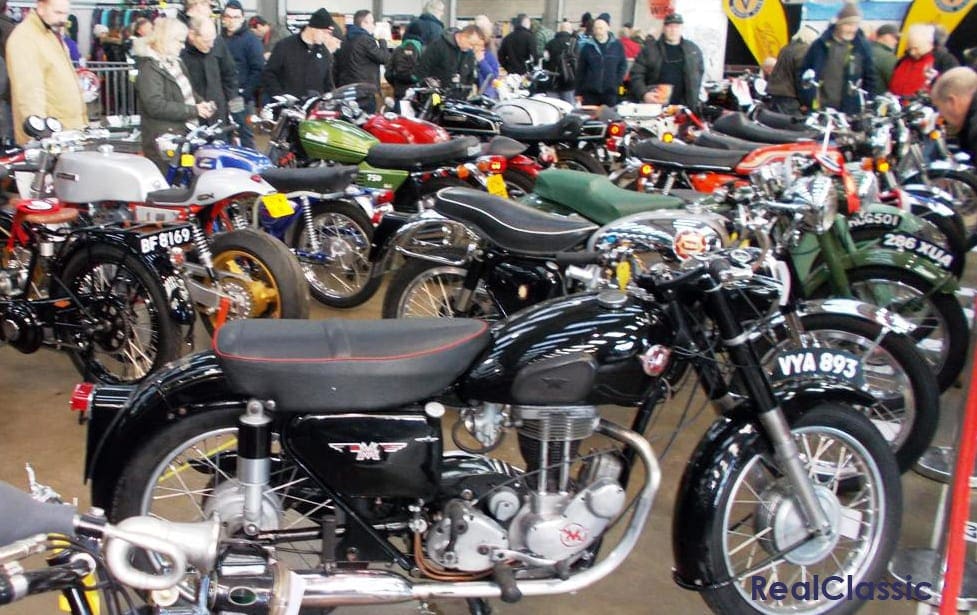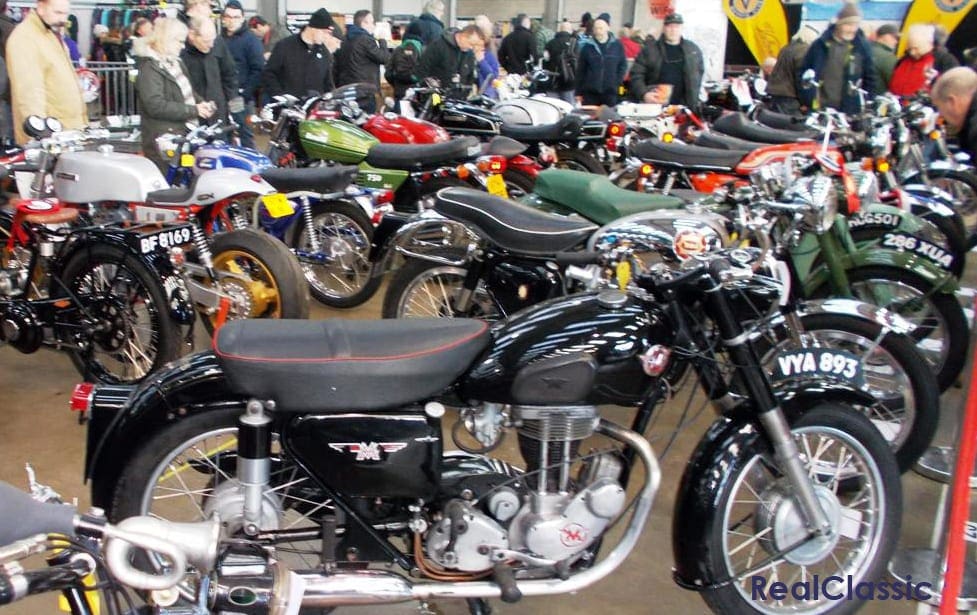 Next we wandered round and had a quick look at some outside trade stands; these guys are certainly hardy because when it rains they get really wet! The next hall was packed with club stands and a lot of work had gone into making these look good. There were even more trade stands here, and there was plenty of riding gear at discounted prices.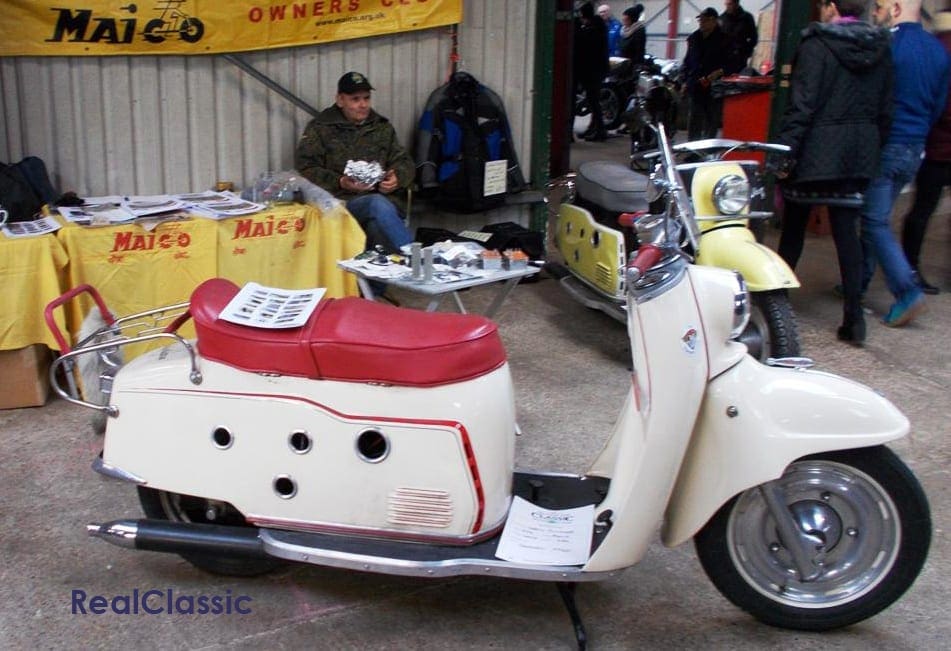 We later moved onto the last hall which had a Mods and Rockers section, with a nice display of period two-wheelers. Then we came to Scooter World; this section definitely had more scooters on display than last year. There were plenty of onsite food outlets and we stopped for a coffee and a bacon bap each. Then we were both refreshed and ready to retrace our steps to see what we had missed the first time through.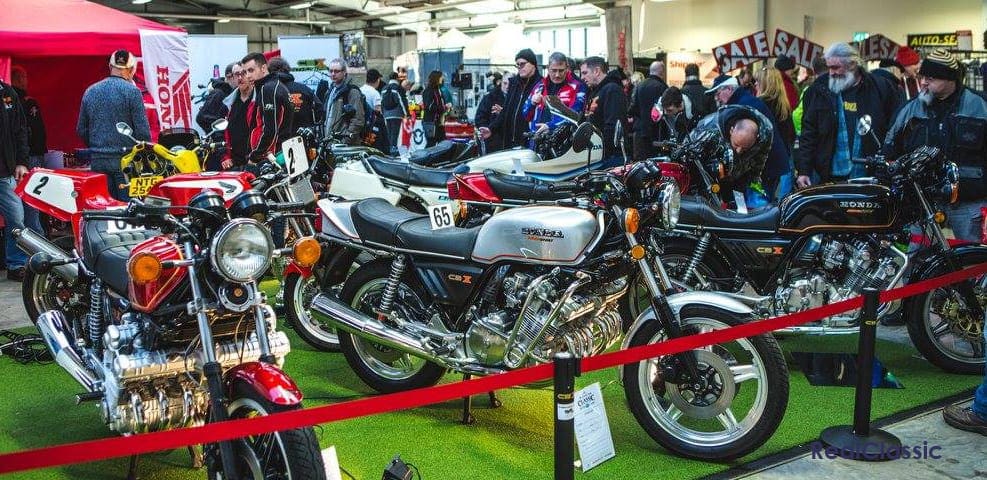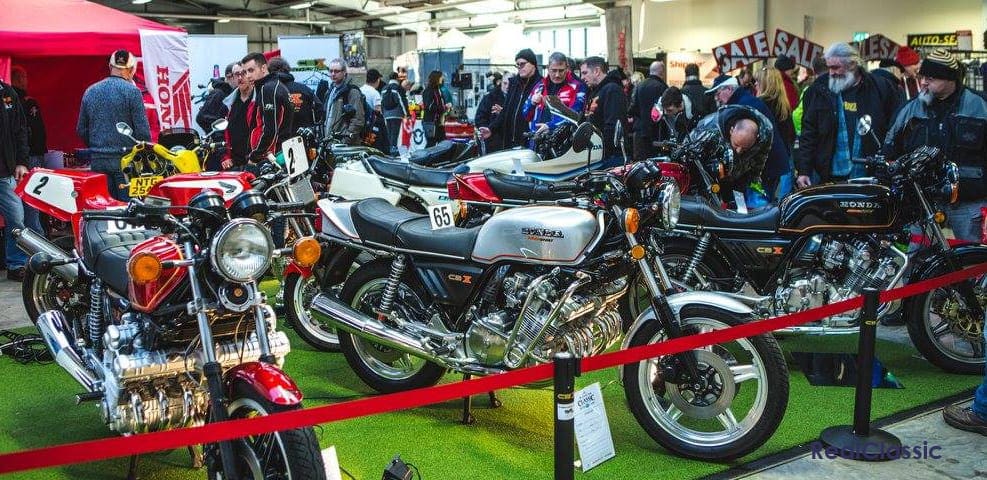 We saw Steve Plater several times during the day. He was interviewing the guest of honour, Michael Rutter, twice a day – Steve is great at interviewing.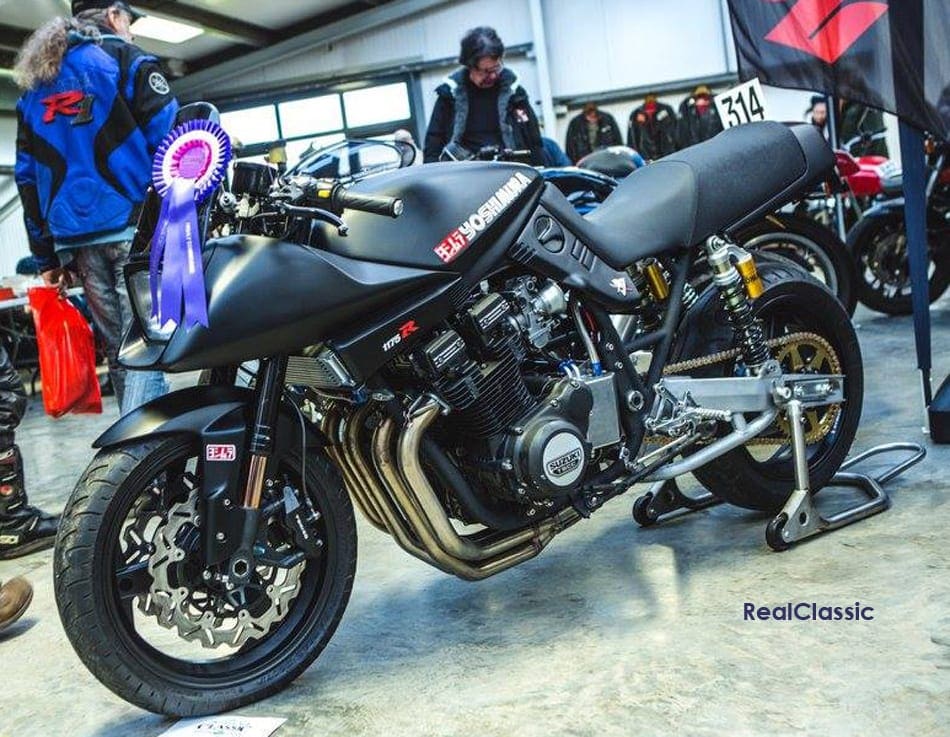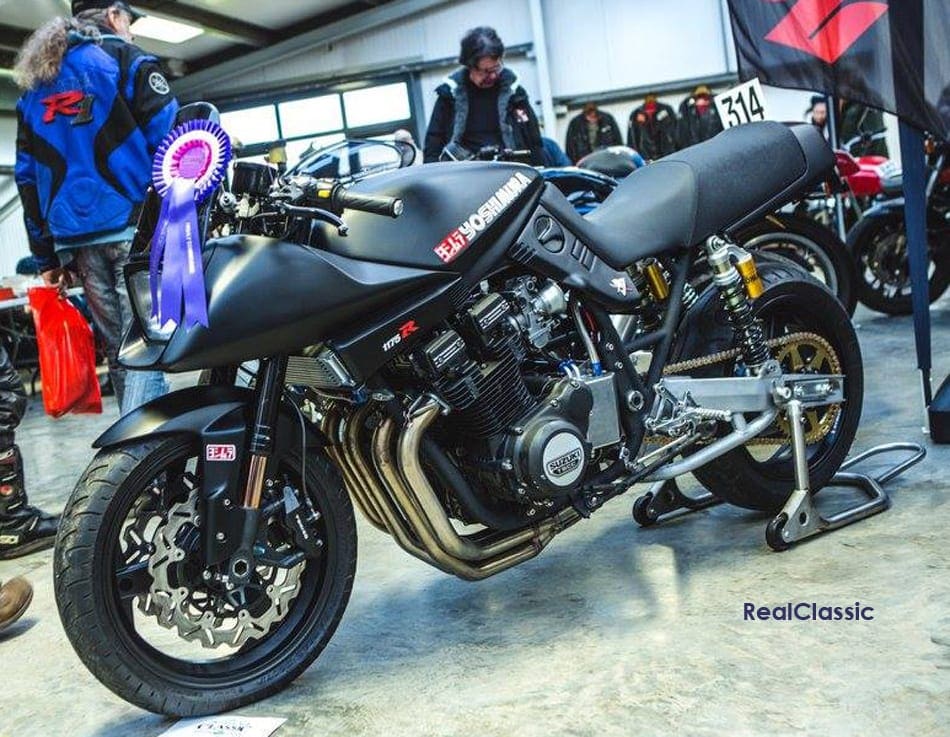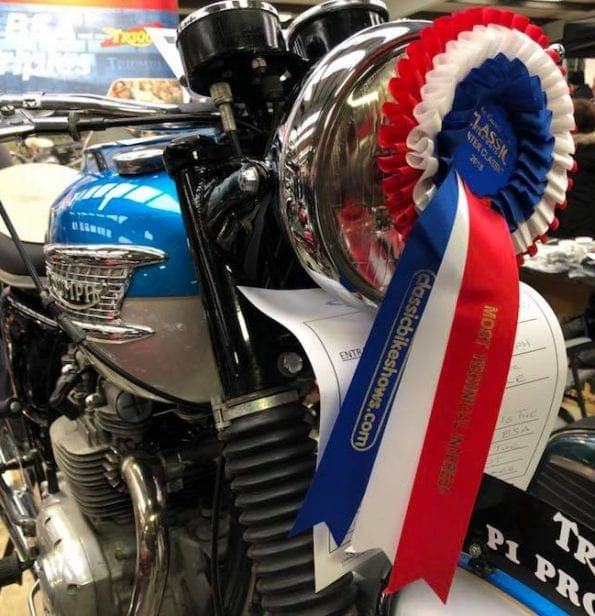 While walking around a show like this both Martyn and I met several friends, so the craic was good and made it a very enjoyable event. For the exhibitors there are lots of trophies and awards to be won for various categories, and the standard of the private entrants and the club stands was of a high quality. For example, the TR3OC's P1 Prototype was presented with the Machine of Most Technical Interest award.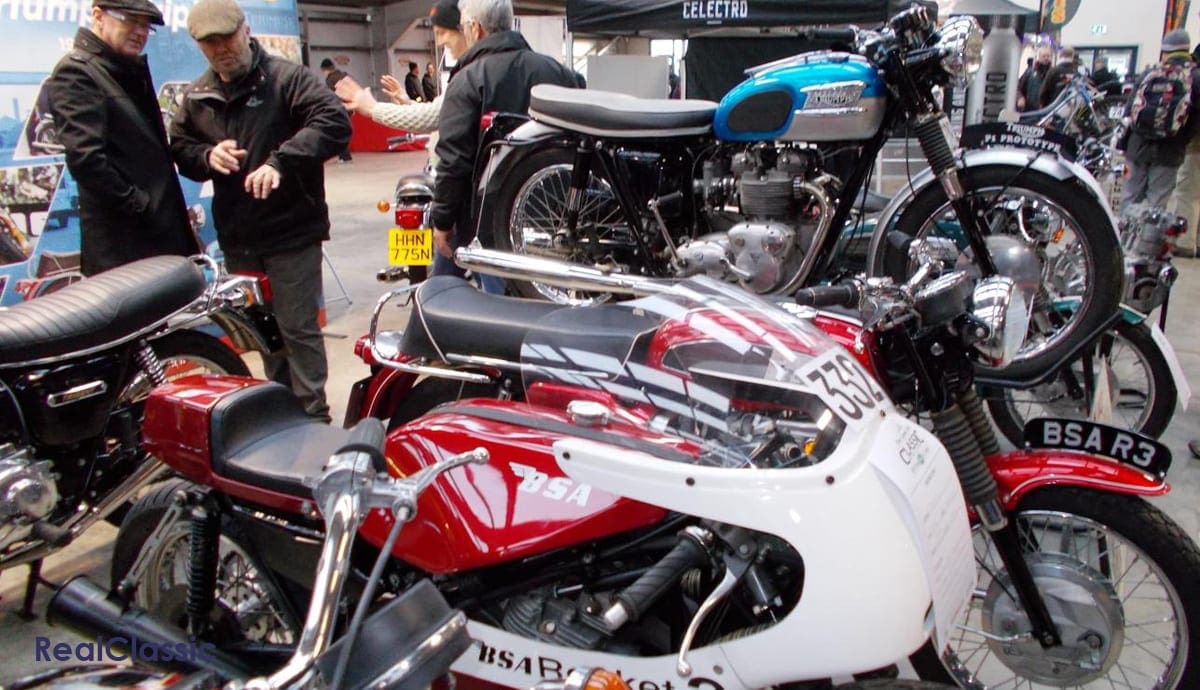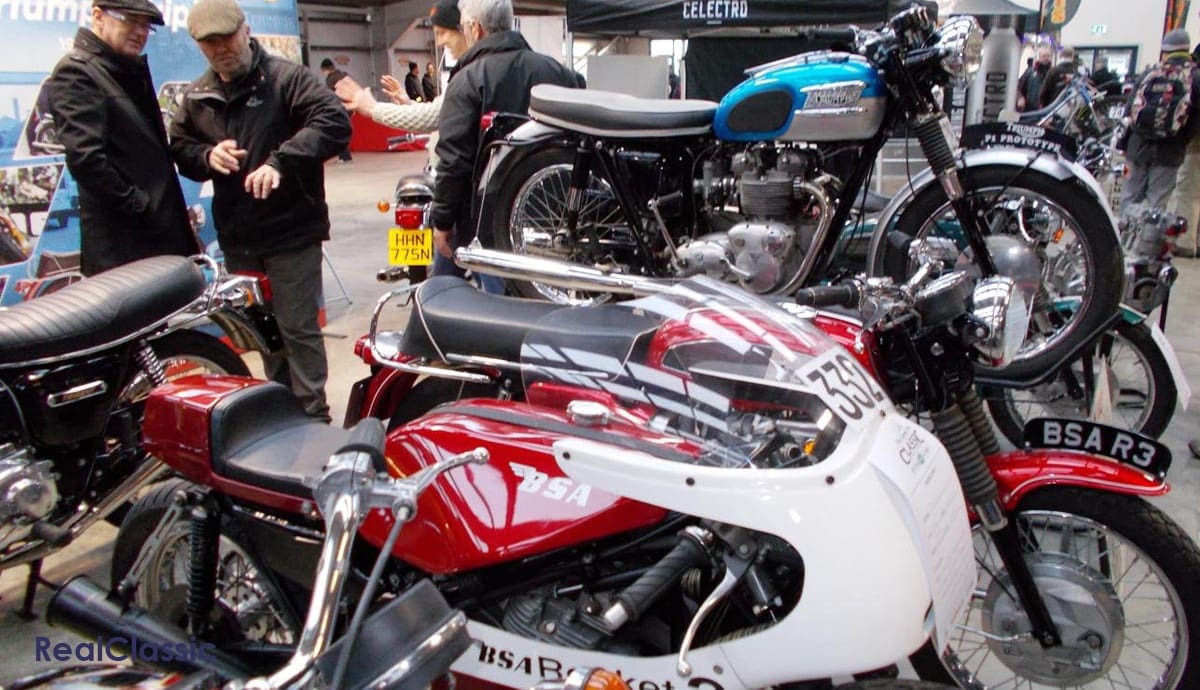 This show really has noticeably grown over the last couple of years. Tickets on the gate were £10 (£8 if booked in advance) and under-12s are admitted free. The showground is situated just a short distance off the A1 at Newark. I went on both days over the weekend and the weather on the Sunday was better, so more visitors turned up on two wheels.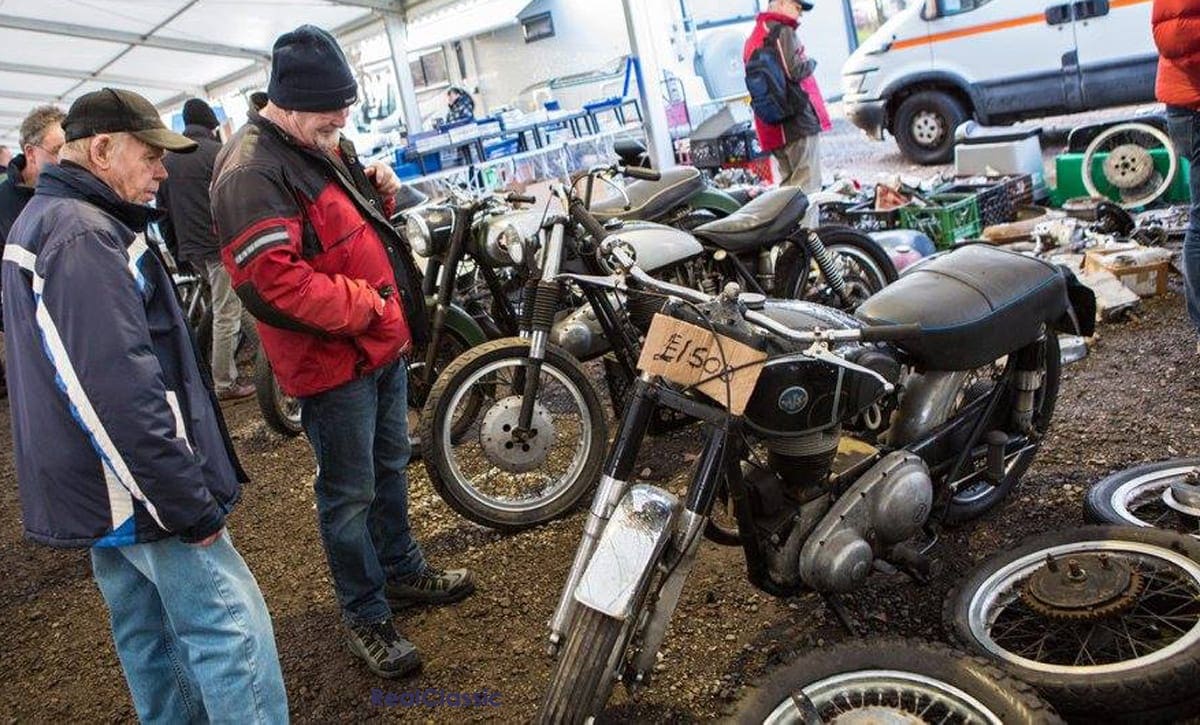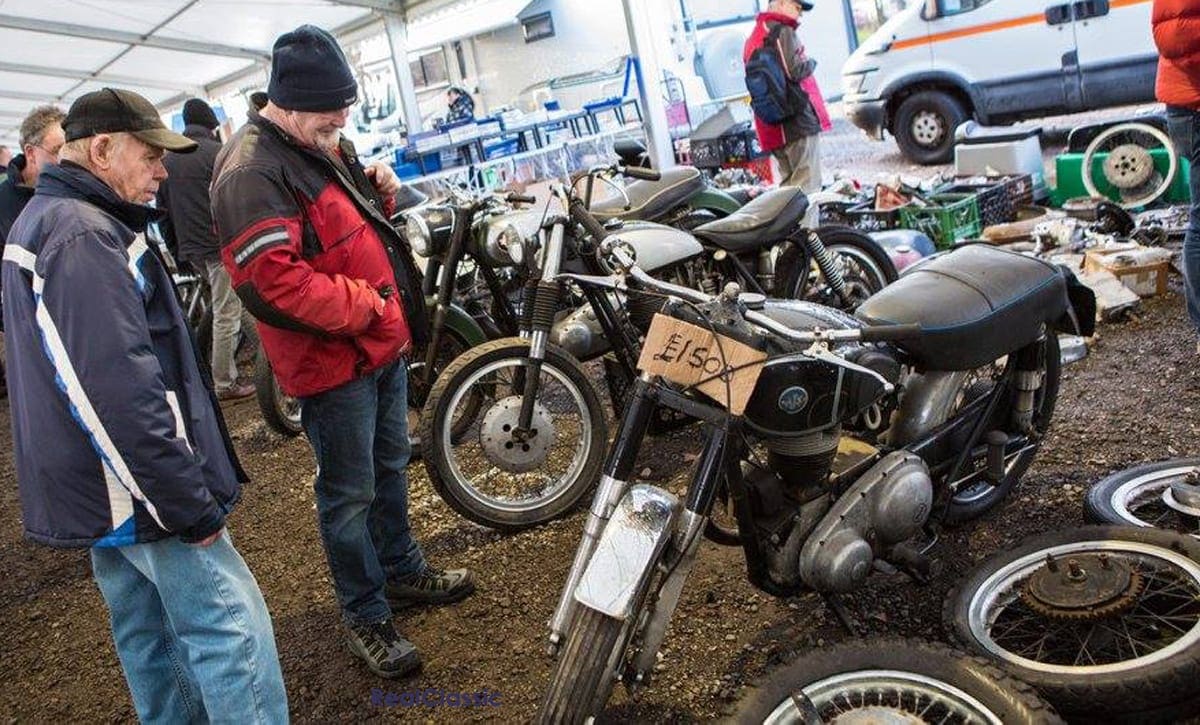 The displays showed the scope of classic motorcycling with ancient, classic, more modern, standard bikes and specials, etc. The traders also had plenty to offer and the autojumble might just have that part that you were looking for…
———
Dates and info about the next CBG Winter Classic can be found at ClassicBikeShows
There are regular autojumbles at Newark throughout the year: click here for dates and details
———
Words by Roy Workman
Photos by Roy Workman, Ollie Hulme, TR3OC, Gary Chapman