In sixty-plus years, the Birmingham Small Arms company built hundreds of memorable motorcycles. Richard Jones takes advantage of the BSAOC's Open Day to take us on a whirlwind tour of some of the best-known BSAs – and a few with which you may not be so familiar…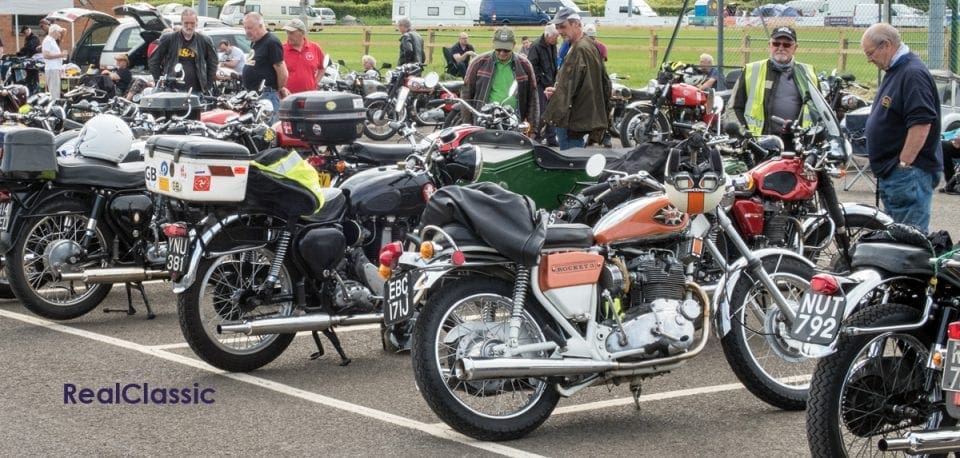 The BSA Owners' Club Open Day is always well worth attending, not least due to the many examples of the marque's models being displayed in one place. Of course it's even better when the sun is shining, especially for those club members who have bravely camped at Market Harborough's rugby club.
BSA built its first motorcycle in 1910 with the last motorcycle appearing in 1973, after which only the name survived and which, most recently, passed to Indian conglomerate, Mahindra. During those 63 years BSA produced an astonishing number of motorcycles, differentiated into a large number of models and engine types. This, of course, opens up the potential for getting model identification wrong and I apologise to owners and readers alike if this article contains any of these unintentional errors. (Feel free to comment below if you have any extra info about any of the bikes shown here!)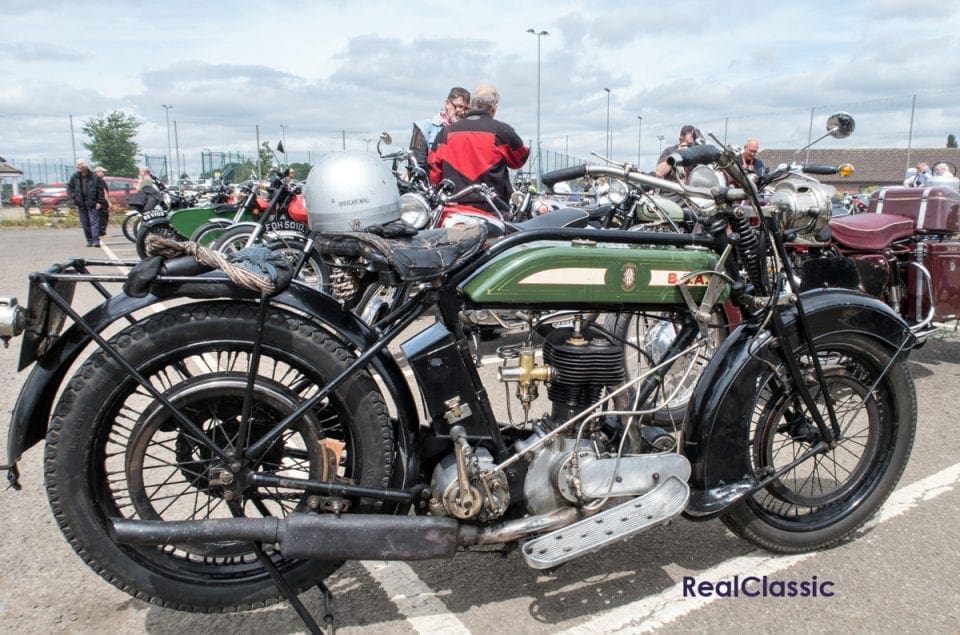 Let's start with the oldest BSA I photographed, but by no means the oldest on display, which is this 1926 Model S. In that year BSA apparently offered 15 solo models and 11 combinations for sale, ranging in capacity from 249cc to 986cc with the Model S sitting in the middle at 493cc. How on earth did they keep a track of it all? For about £45 (around £2350 in today's terms), you got BSA's own three-speed gearbox, internal expanding brakes and acetylene lighting. What internal expanding brakes I hear you say, as they are noticeably absent here? See earlier comment on getting the correct model from BSA's huge range.
In 1932 BSA introduced the Blue Stars, sporting singles with 350cc and 500cc engines and, by the time this 500cc appeared in 1934, there was a 250cc version too. All were based on a pushrod, ohv single cylinder engine and in 1934 the hand gear change was replaced by foot operation, four-speed box. Producing a claimed 28 horsepower at 5200rpm this was no slouch and was all yours for £59. The Blue Star spawned the Empire Star and thence came the legendary Goldie, of course.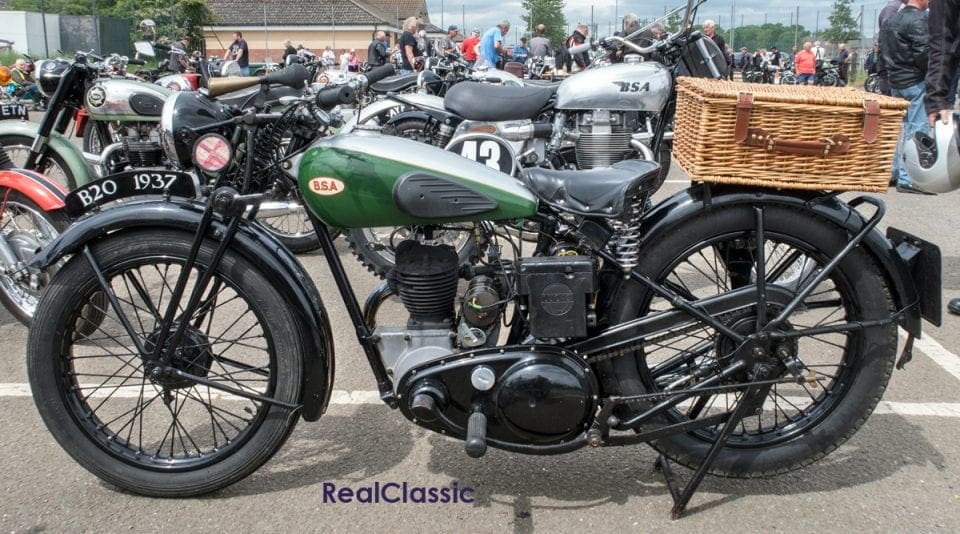 1937 was the first year of Valentine Page's tenure as chief designer when most of all the existing models were dropped and a new range introduced. Part of the new range was this 1937 machine , the B20 – I know this as it not only says it on the front plate but the engine number confirms it. This was a 249cc sidevalve tourer with a hand gear change and was rather basic but Page was, in the event, laying the foundations for the post-war B31 and B33 series.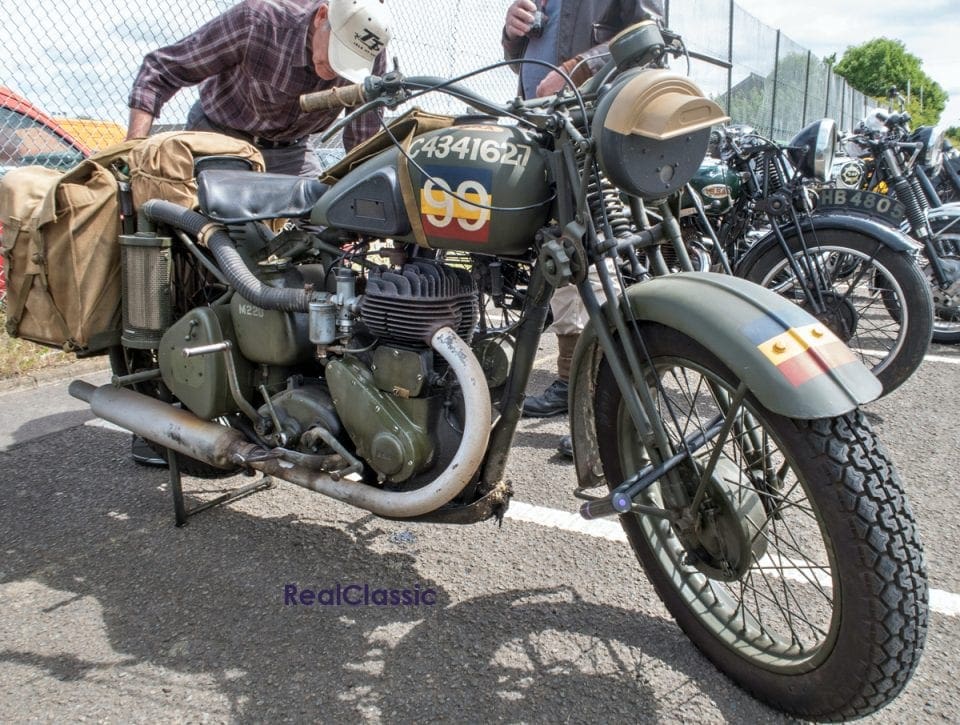 Talking about WW2, BSA motorcycles of course played their part, principally with the M20 which was little changed from the 1940 civilian version. Part of Val Page's root and branch changes in 1937, the M20 had a 500cc sidevalve engine with low compression and lots of low end torque which made it an ideal sidecar tug. Although it failing its initial test for military selection in 1936, later versions were revised and adopted by the army, and it saw action in many of the theatres of the war for convoy escort and dispatch use.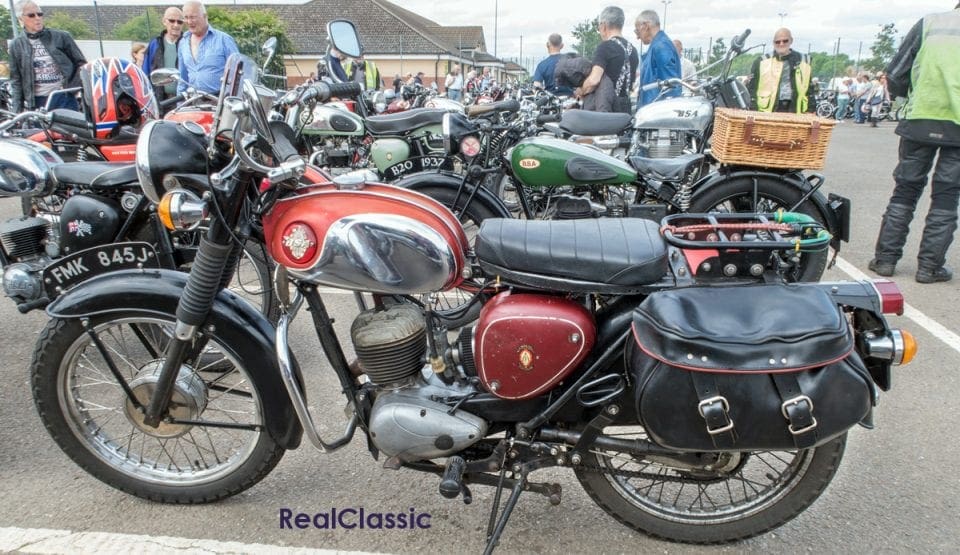 After the war BSA was given the design of DKW's pre-war RT125 as part of reparations. From these blueprints came the Bantam, which first appeared in 1948 and stayed in production until 1971 by which time an estimated 200,000 had been built. This 1970 example's capacity had grown to 175cc, frames were no longer rigid but came with telescopic forks and swinging arm rear suspension, and the much revised engine had new crankcase castings and cylinder head. These days the Bantam offers an extremely affordable route into classic British biking, and even has its own dedicated club.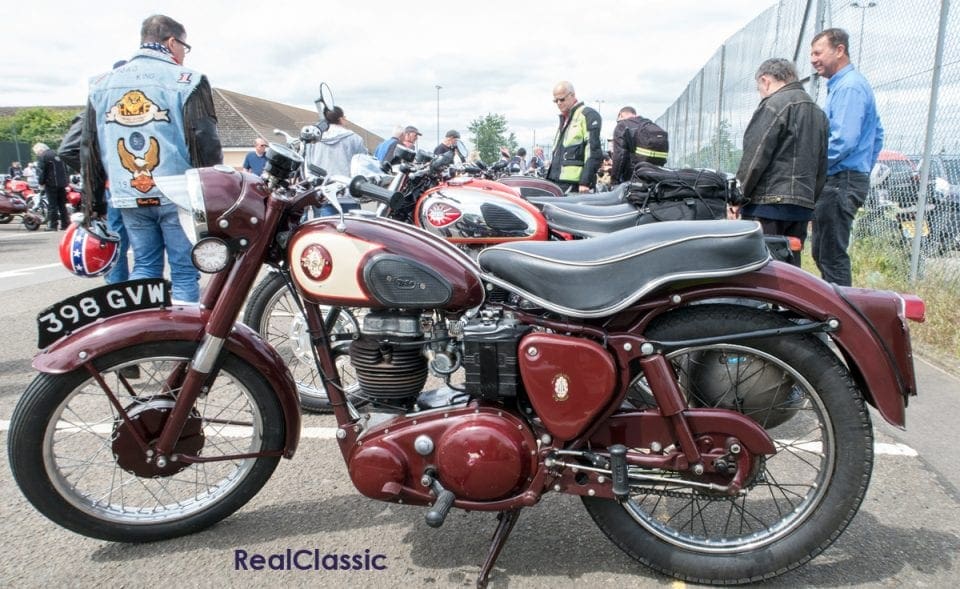 Some of BSA's post-war range has been described, perhaps unfairly, as 'grey porridge', but they fulfilled a pressing need at the time. Riders wanted machines that were cheap to buy, easy to maintain and economical to run. This C11G dates from 1956 by which time the 250cc ohv engine was accompanied by a four-speed gearbox, a Monobloc carburettor, an improved 7-inch front brake and plunger rear suspension, the rigid frame option having been discontinued the previous year. It's a handsome machine and the colourful maroon belies any reference to 'grey'.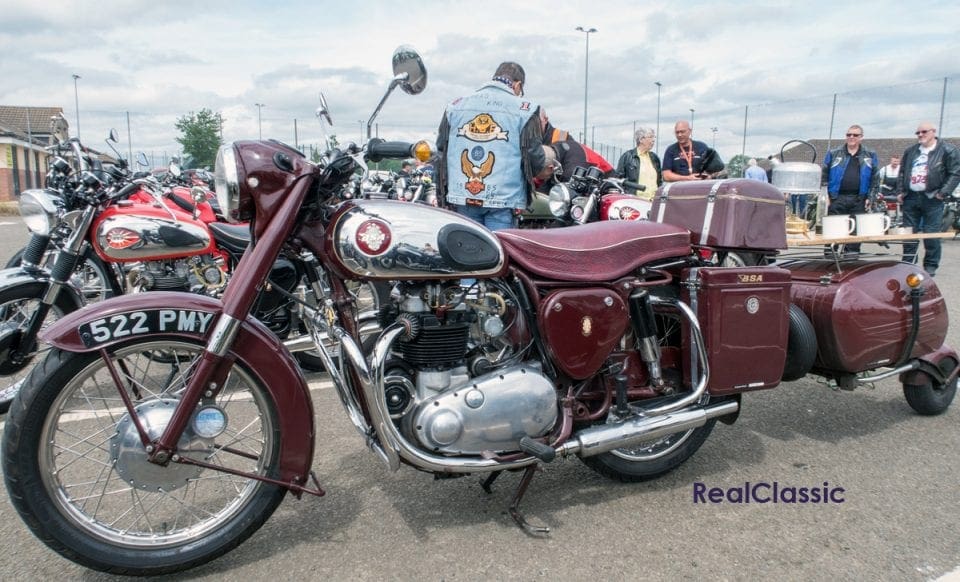 BSA introduced its entry into the vertical twin stakes in 1946 with the 495cc A7 and it was an immediate success. Given a major makeover for 1951 it grew to 497cc and stayed in production through to 1962 when it was replaced by the unit construction A50. A7s are one of the most popular Britbike middleweights: like most BSAs they're not over-priced and they are solidly built and well served by specialists and spares suppliers (and you'll find lots more about them here). Many A7 owners prefer their 500 twins to the bigger 650s (as was discussed in a recent issue of RC). This example from 1958 is slightly different from the norm with its trailer attachment which also provides a useful platform for making the tea; presumably the owner is an avid tourer.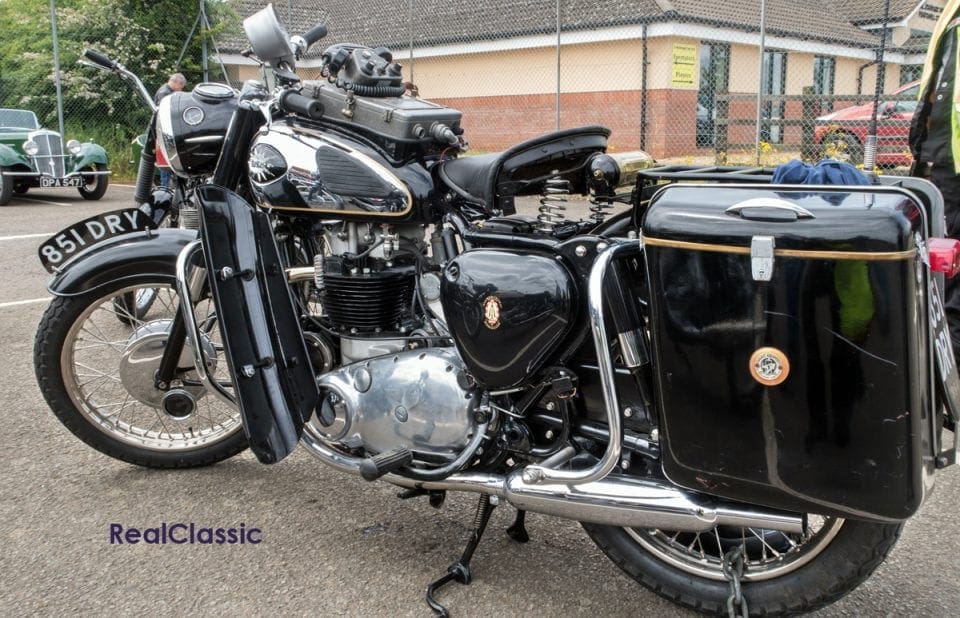 Following the principle of building on success, the A7 engine was used as the basis for the A10. The new 646cc engine was a significant development, rather than just an increase in capacity. Whilst the remainder of the machine was much the same as the A7, relatively few of the old parts of the 495cc engine would fit the A10. During its decade in production, the A10 appeared in several different states of tune, from the touring Golden Flash through to the sports Super Rocket, the racing Spitfire and the stunning Rocket Gold Star café / clubmans racer. As can be seen here the police were quite keen on the A10 too.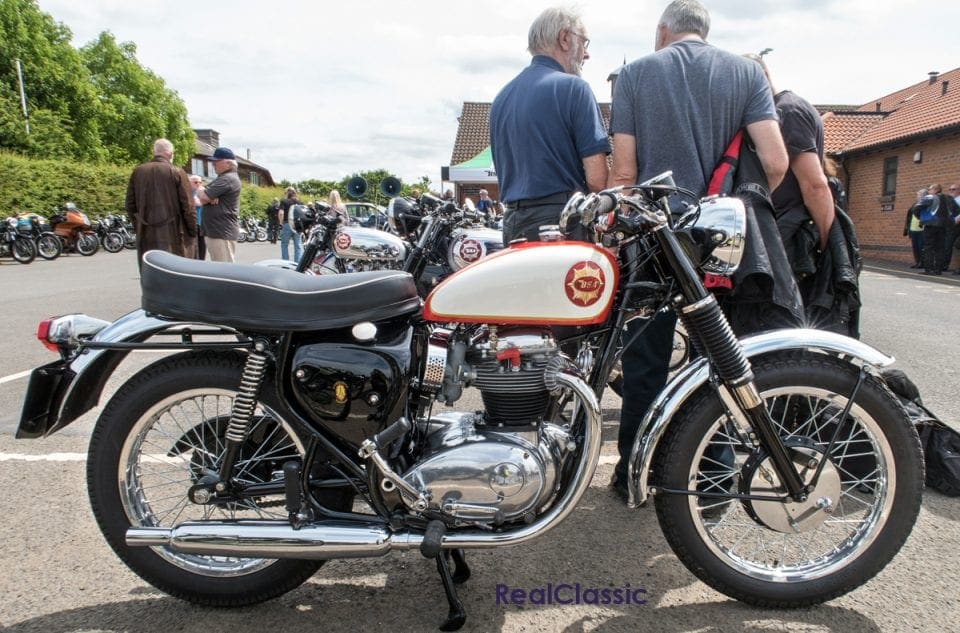 In January 1962 BSA announced its replacements for the A7 and A10 – the 499cc A50 and the 654cc A65 with new features such as alloy heads, light alloy conrods, an alternator to replace the dynamo and a new frame. However the most notable difference with its predecessors was the unit engine and gearbox construction. This A65 at Market Harborough was registered in 1966 but the engine number suggests it may be from the 1965 production run. By this time, the A65 had adopted a new, duplex-downtube cradle frame, an eight-inch front brake and 12V electrics. In twin-carb Lightning Rocket trim it was a decently potent performer – and still is…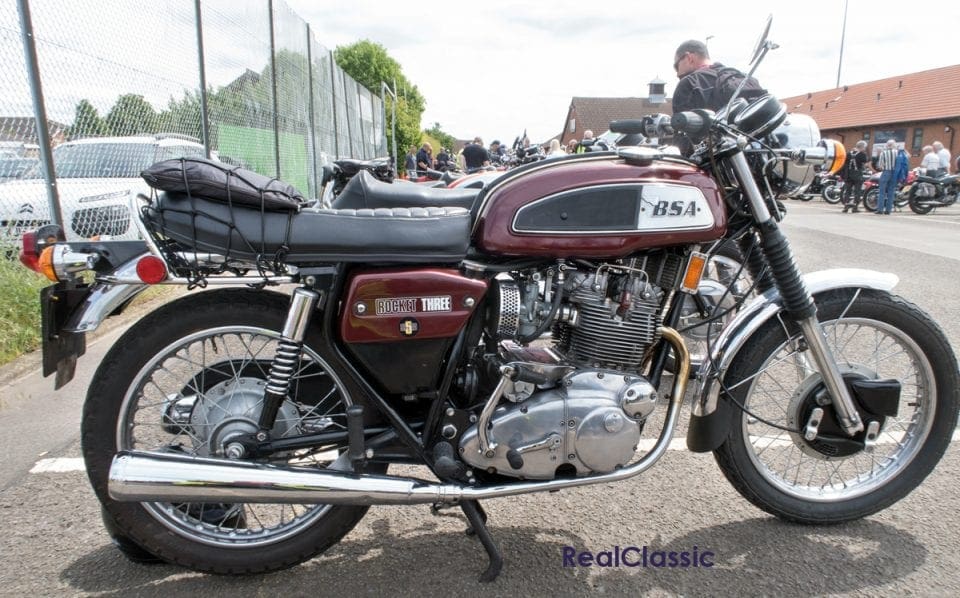 BSA's swan song was the Rocket 3 which was designed in Triumph's facility at Meriden but built at BSA's Small Heath factory. Launched in the UK in 1969 the 740cc three cylinder engine was married to a four-speed Triumph gearbox and slotted into a frame similar to the one used for by twins. Top speed was 120mph, handling was good, it was comfortable to ride and it sounded the part. Sadly when in 1972 BSA ceased trading the Rocket 3 disappeared, the year after this example was built.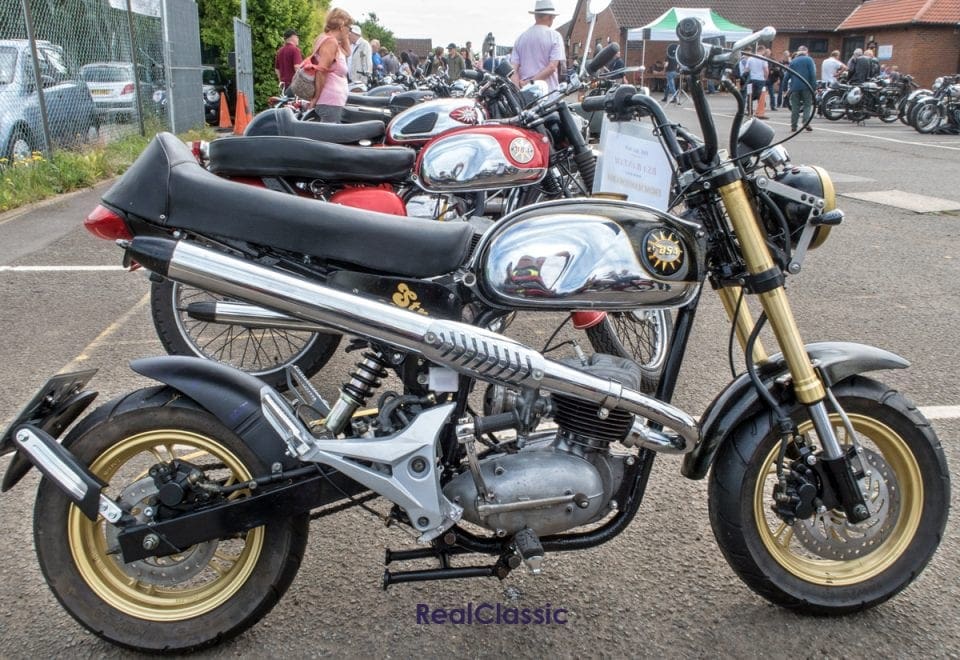 Finally, could this be a foretaste of things to come, as BSA hopefully arises from the ashes courtesy of Mahindra. The owner of this Street Bantam has taken the little bird's 125cc engine and built, presumably at great expense and effort, what a Bantam of the 21st century could look like. Stranger things have happened.
This was a very brief canter through what the BSAOC had on display and there were so many more bikes and even BSA cars I could have included. It's great to see that the output of this motorcycle giant from the previous century is being kept alive and it's a tribute to the BSAOC for ensuring its continuing popularity.
———
Words and photos by Richard Jones
Membership of the BSA Owners' Club costs £25, and the club welcomes prospective owners. So if you're thinking of buying a bike of the marque, join the club first for the best advice and access to model-specific expertise
You'll find more images from this event and other many other classic bikes in action in Richard's archive