RealClassic isn't available in the shops, so if you want to read this month's eclectic collection of classic bikes then here's how to order the issue. Find out what real-life riders reckon to Moto Guzzi's Spada, the really rare Matchless 750 twin, the Gold Star's secret sibling, a pair of uprated Enfields and the entirely unusual four-cylinder Nimbus 750. And there's more about MZ's history and classic dirt bikes, too…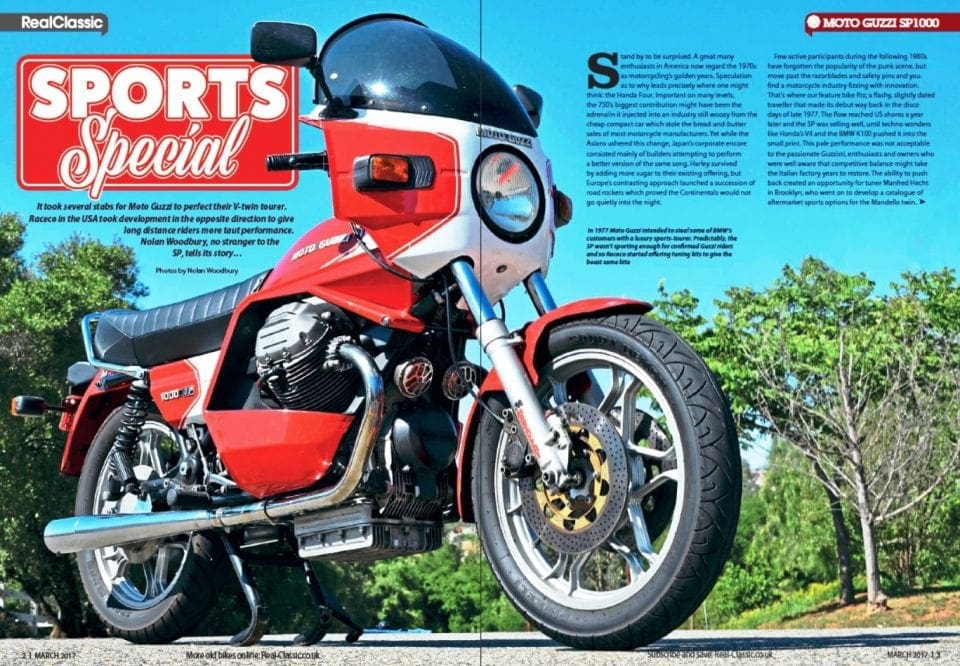 Here's the full list of bikes featured in RC155, the March 2017 edition:
BSA SILVER STAR
BSA's famous sporting single is so well known that if we say 'Gold Star' you might actually start snoozing. But before the post-war CBs, DBs and DBDs came the pre-eminent pre-war Empire Star, and its almost invisible 500cc ohv sports sibling, the Silver Star
BSA B21 BUILD, Part Five
A couple of trial runs reveal just how much fine-tuning this 1938 250 single still needs. This month we try to find all four gears and a front brake; fettle the forks and fix a fuel leak, then discover that the gears have gone AWoL again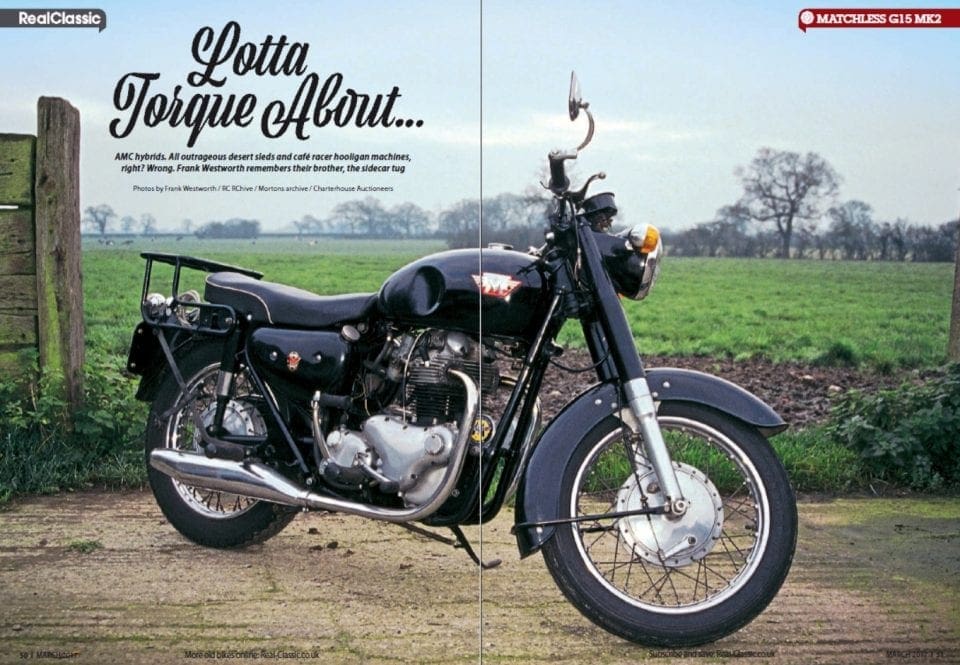 MATCHLESS G15 Mk2
AMC 750 hybrids. They're all outrageous desert sleds and café racer hooligan machines, right? Wrong. Frank Westworth recalls the solid 750 sidecar tug and its AJS equivalent, the Model 33 Mk2
MOTO GUZZI SP1000
It took several stabs for Moto Guzzi to perfect their V-twin tourer but eventually they came up with the semi-faired Spada; intended to beat the BMW R100RS at its own fame. Raceco in the USA took development in the opposite direction to give long distance riders more taut performance
MZ MOTORCYCLES, Part Two
Last time, we traced the marque's origins back to DKW. This month we enter the post-war period when the Iron Curtain descended and East German ingenuity converted a two-stroke commuter into an international winner
NIMBUS 750/4
Built with the military in mind, this four-cylindered Danish 750 from the 1950s was intended to make steady progress. In tune with modern trends, you could almost consider it the ultimate in Danish hygge: a cosy motorcycle. But that might not be enough for today's classic rider – and, indeed, one owner in Denmark is committed to getting a better cruising speed from his Nimbus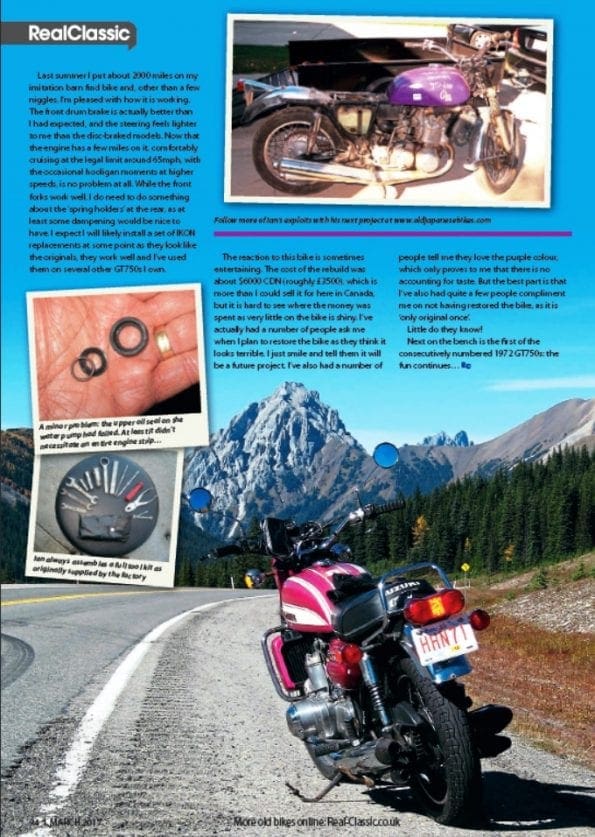 ROYAL ENFIELD BULLET CLASSIC vs ELECTRA-X
Indian-built Bullets offer owners an exceptional opportunity to convert and customise without wrecking an iconic classic. Two owners have adopted very different styles for each of their big singles. In a fair fight, which one would win?
SCORPION MOTORCYCLES
We all know about British bikes built in and around Birmingham – many of the most famous English marques were manufactured in the Midlands. But hang on, what about the motorcycles made in Northampton. In our continuing series we investigate the Scorpion competition bikes, made in the mid-1960s and some still going strong today
OFF-ROAD ESCAPADES, Part Two
To celebrate his 60th birthday, Odgie crammed three demanding off-road rides into one short weekend for the Robbie Allan Memorial Meeting. Last time out he endured the enduro round. This month Odgie tackles the trial on his rigid/girder JAP-engined OK Supreme – and then goes scrambling on a Honda SL350
SUZUKI GT750 PROJECT, Part The Last
Canadian Ian R Sandy is converting several wrecked water-cooled Suzuki two-strokes into one working Kettle. His aim was to build a fully functional motorcycle which looked like it'd never been taken apart in the first place. Did he succeed?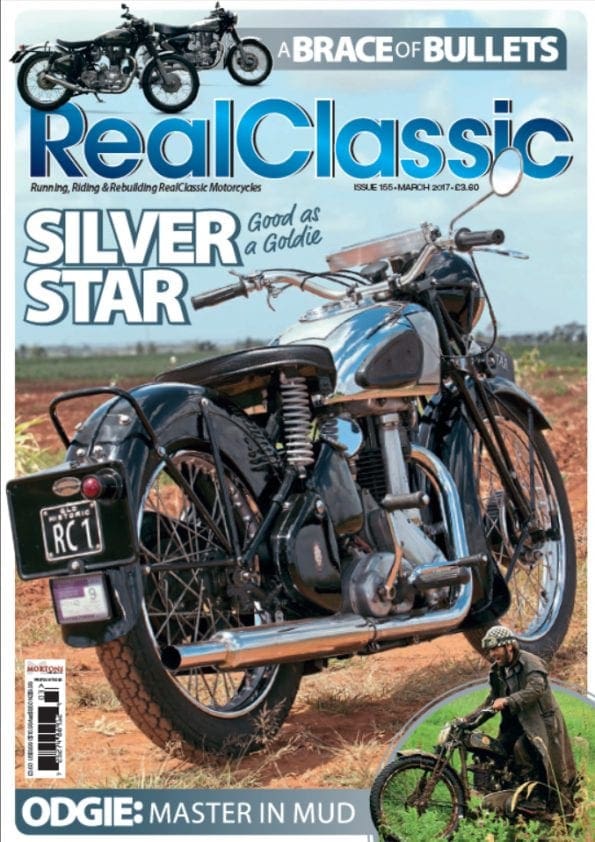 PLUS! RC reader discuss whether happiness really is a warm Honda; the best way for brake arms to operate; AJS exhausts and XS excitement, while Jacqueline Bickerstaff tinkers with her Vincent and Frank Westworth wonders why the newly-rebuilt BSA B25 suddenly won't start…
RealClassic isn't on sale in UK newsagents – but if you'd like to read these articles then you can order a mail order or digital copy here
The best way to read the magazine regularly is by subscription – each issue delivered to your door and for half the price of a single issue