We frequently find all manner of interesting artefacts while rummaging around in the RC RChive, including factory adverts, original artwork and some stunning bike brochures. We cram as many of them into the magazine as we can, but they often don't reproduce particularly well in print so we can only use them at relatively small sizes. It seems a shame not to show them off to best effect – here, then, are a selection from RC154's MZ history to entertain your eyeballs…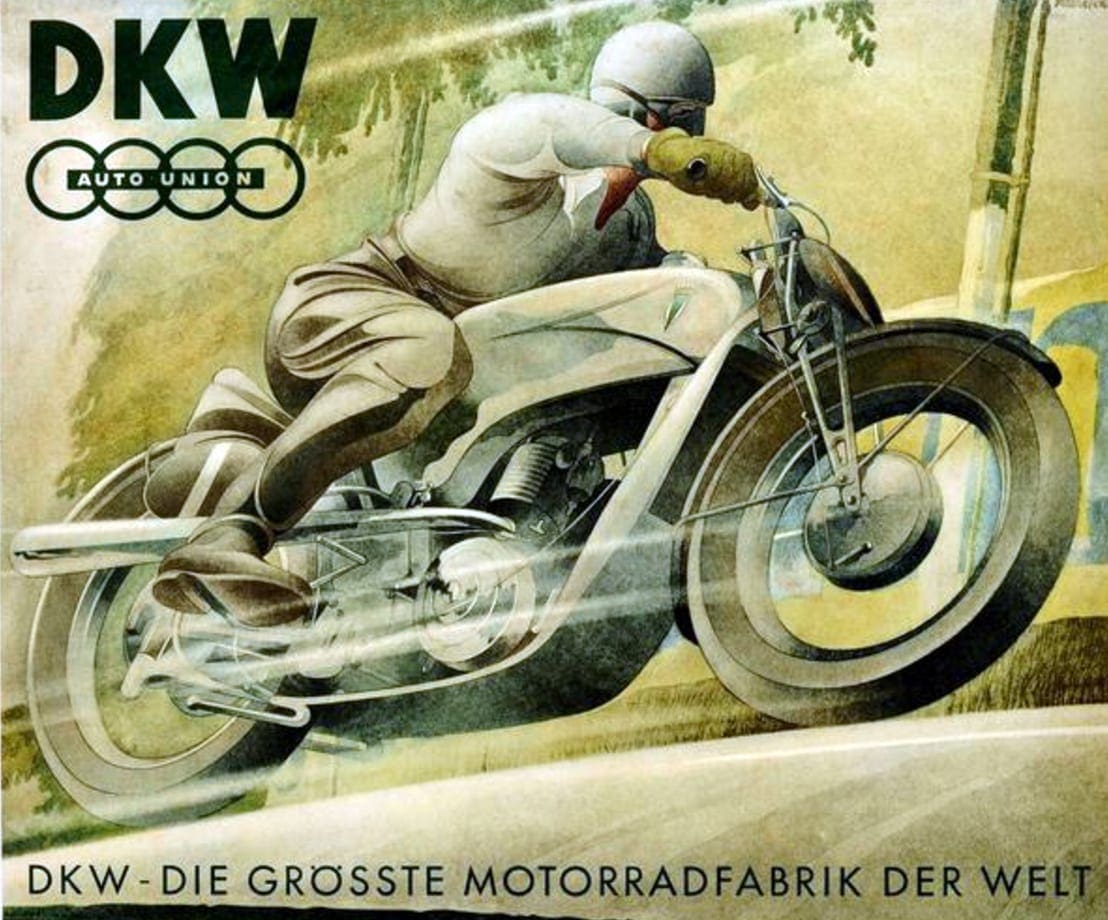 By 1929 DKW was the largest motorcycle manufacturer in the world, producing 70,000 units a year.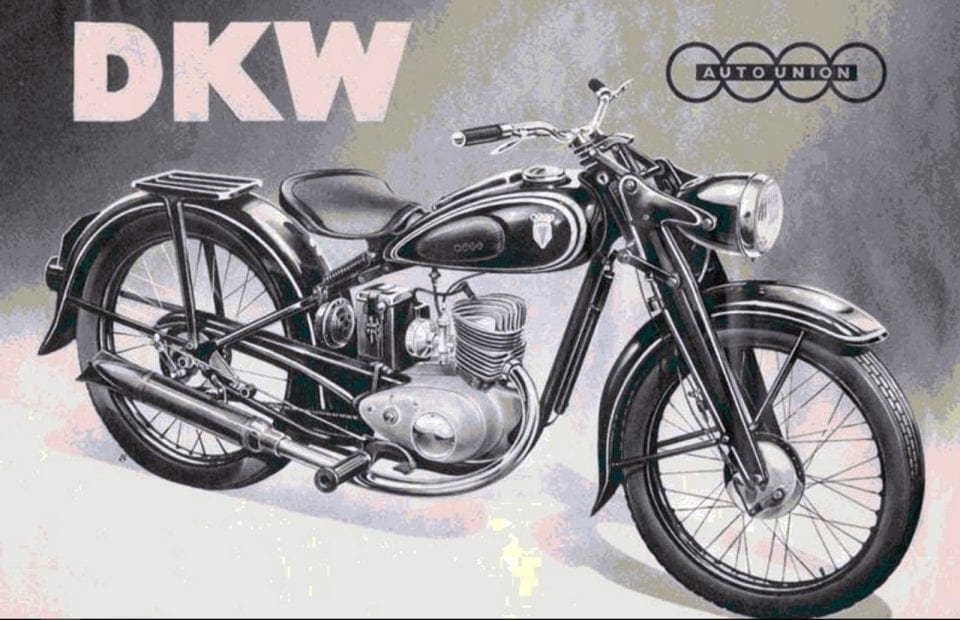 If the DKW RT feels a little familiar it's because this design spawned Royal Enfield's Flying Flea and then the Ensign; BSA's beloved Bantam, the Harley-Davidson Hummer, the Minsk 125, the Polish Sokół 125, SHL 125, the Russian M1A Moskva, and even the 1955 Yamaha YA-1.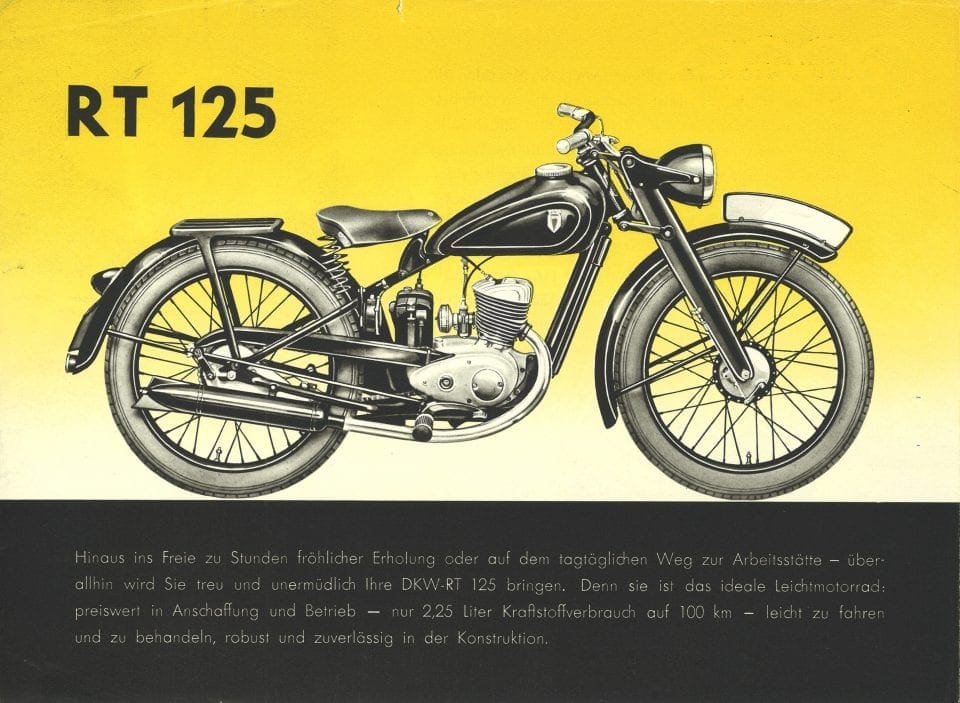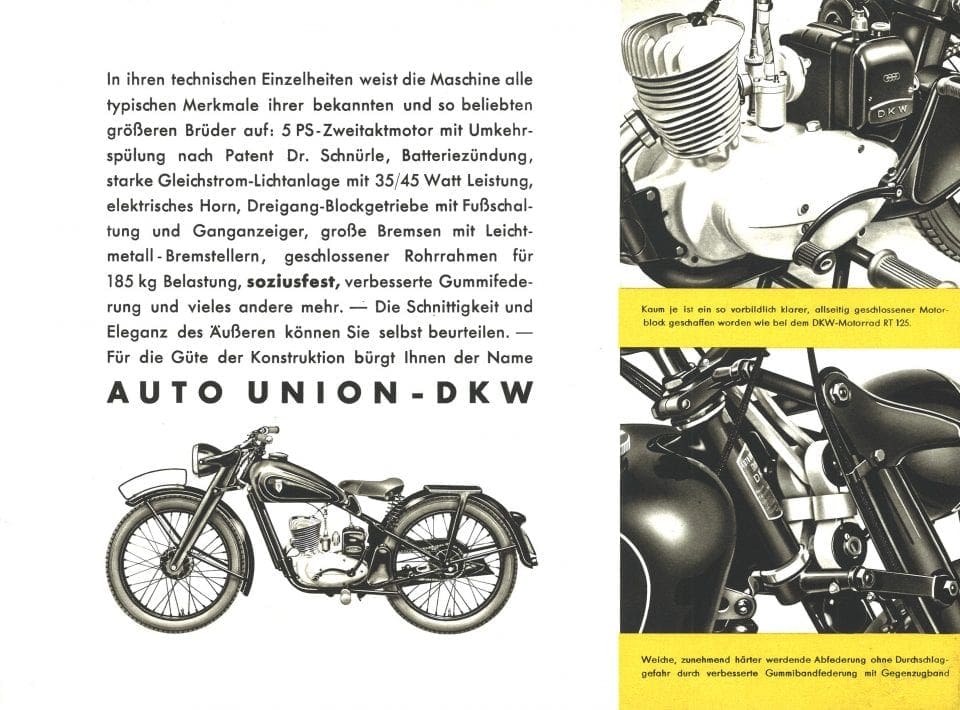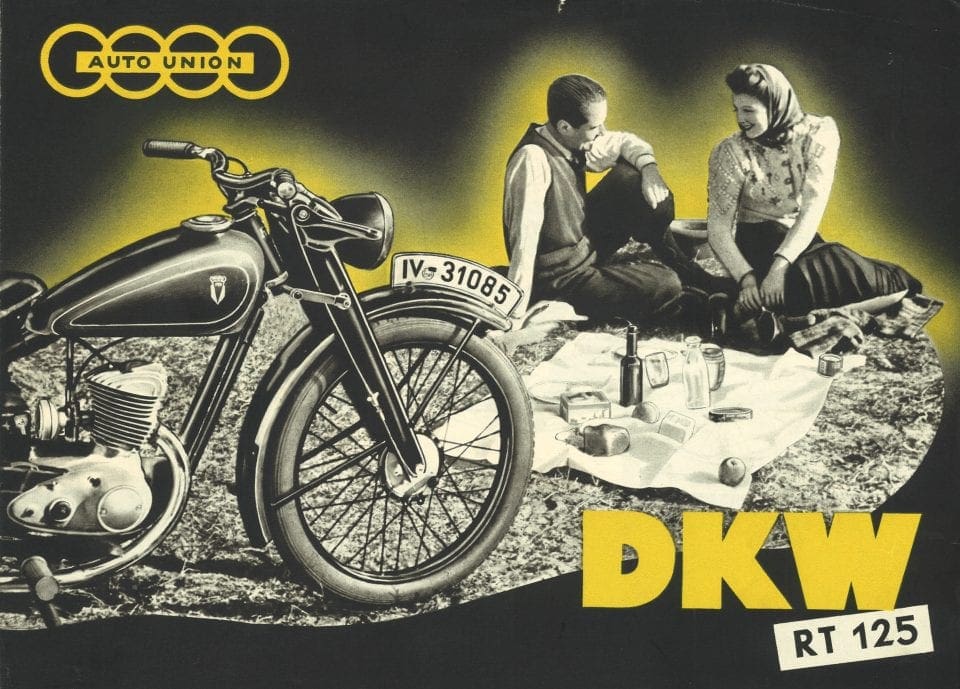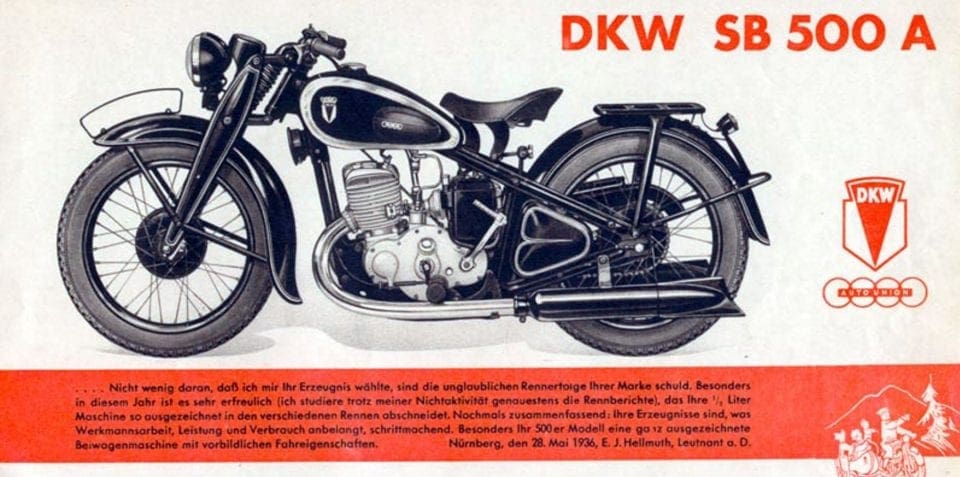 The twin-cylinder two-stroke SB500 of 1935 used a loop-scavenging system for improved economy, efficiency and power. This model also came with Dynastart – an electric starter 81 years ago!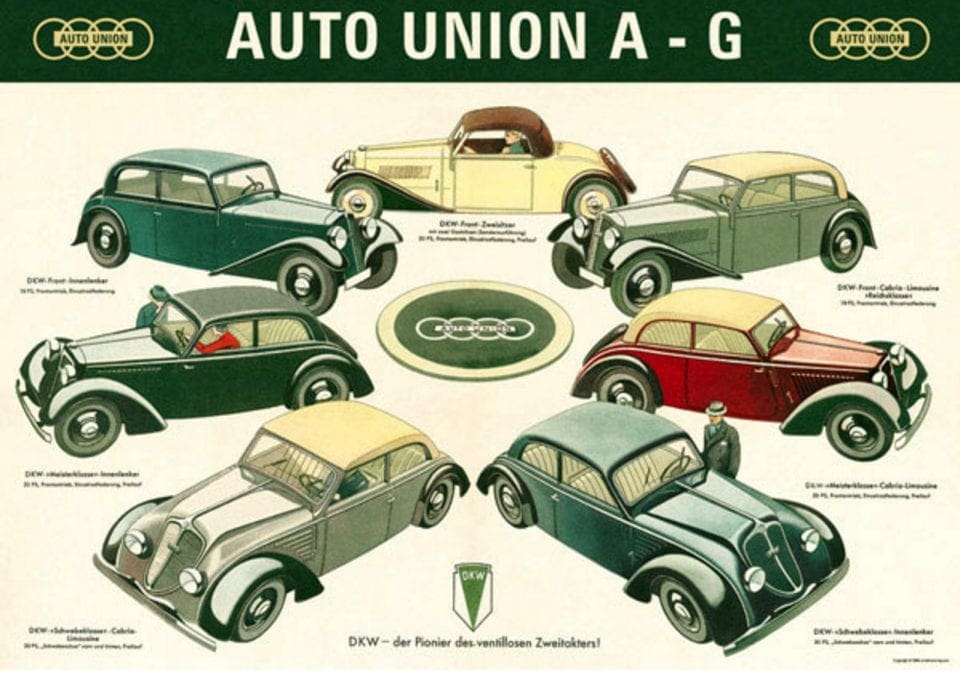 DKW didn't just build bikes. Two-stroke cars and vans were commonplace in Mitteleuropa for many decades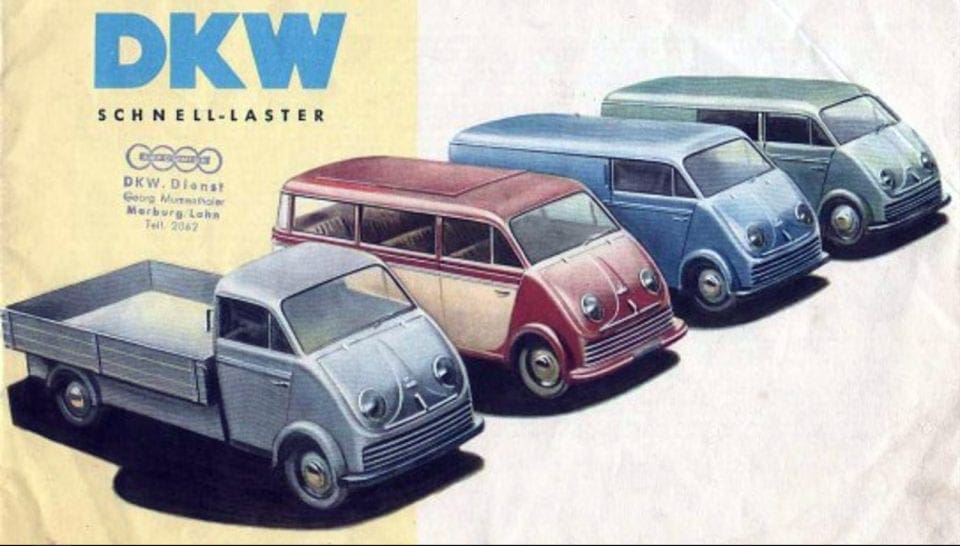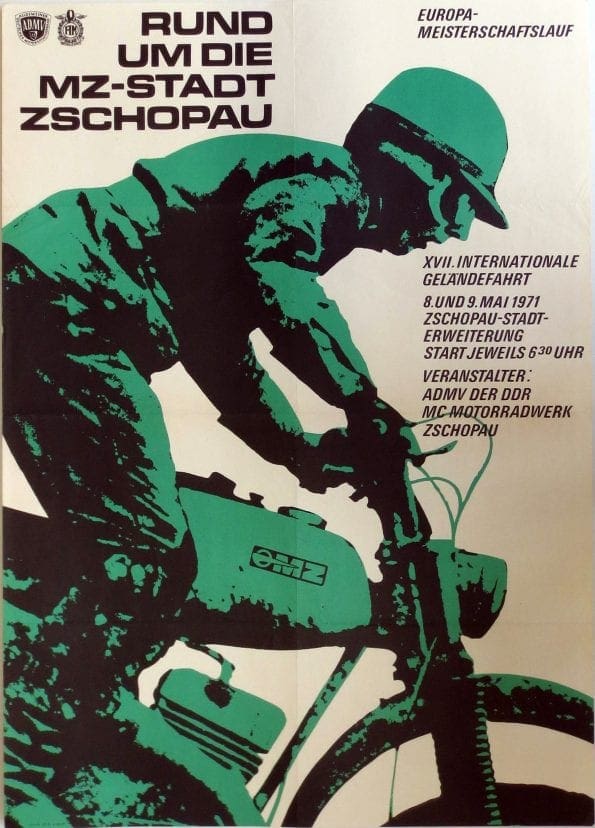 By the time DKW had morphed into MZ, the two-strokes were set to conquer the world on the ISDT stage
——-
Article continues below...
---
---
The first part of the DKW-MZ history appears in the February 2017 issue of RealClassic
Words and research by Nigel Shuttleworth
Original images reproduced by kind permission of the Unternehmensarchiv der Audi AG (Corporate Archives of Audi AG)
Enjoy more RealClassic reading in the monthly magazine.
Click here
to subscribe.