RC154 offers our usual eclectic mix of classic motorcycling, from pioneer British bikes at the turn of the 20th century to Japanese and Italian classics from eight decades later. You won't find the monthly RealClassic magazine in UK newsagents, so here's how you can read all about the BSA, Honda, Moto Guzzi, MZ, DKW, Norton, Suzuki and off-road enduro bikes featured in this issue. For traditionalists, RC comes in time-honoured ink-on-paper format but we also offer a bang up to date digital issue to suit your stylish device to boot…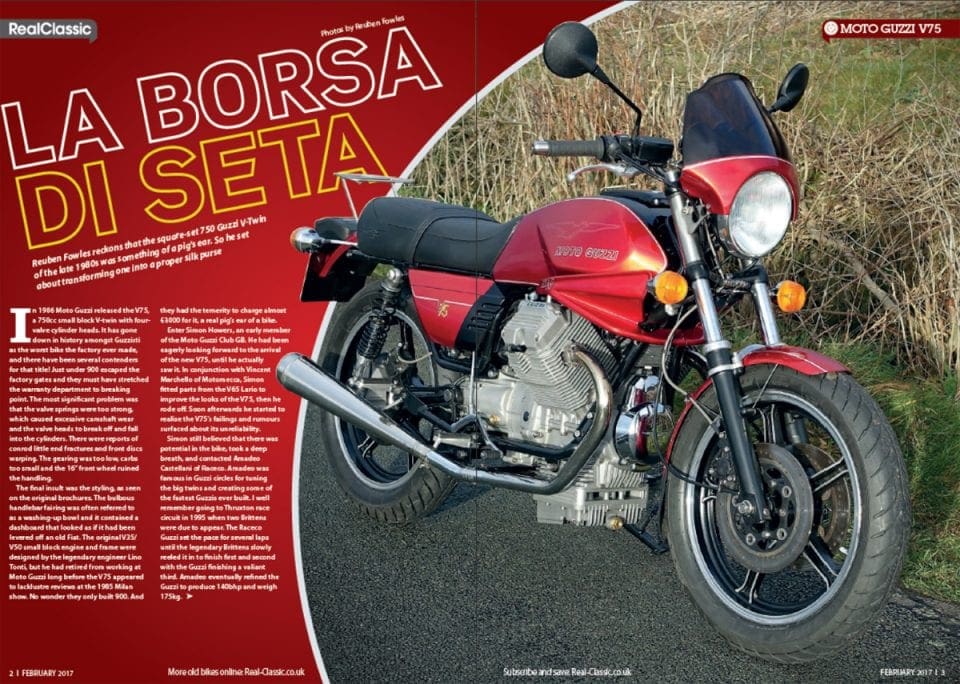 BSA B25SS
There's no escaping the moment of truth when you subject a freshly rebuilt bike to its first lengthy test ride. This restoration of this particular oil-in-frame unit single started two decades ago, and finally it's ready for its shakedown ride. You'll observe that we didn't say 'it's finished'
BSA B21 BUILD, Part Four
John Lay has been assembling a 1937 BSA 250 single, aiming to build a bike which works perfectly but looks like it's never been restored. This time, the temptation to see if the engine will run proves overwhelming
HONDA CB250RS
Honda's frisky sohc 250 single, built in the early 1980s, was always a firm favourite among the courier crowd. It turns out to be a pretty decent (and inexpensive) vintage-ride-eligible bike, too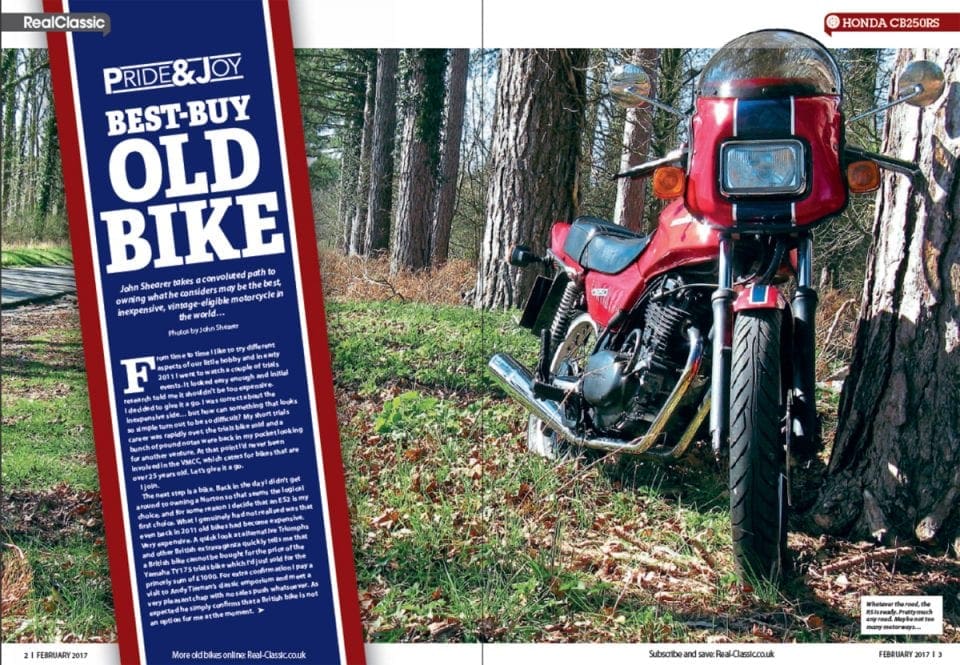 MOTO GUZZI V75
Not everyone appreciates the angular styling of Moto Guzzi's V-twins of the late 1980s. In fact, the owner of this particular 750 reckoned it was something of a pig's ear. So he set about transforming one into a proper silk purse
MZ & DKW, Part One
In an effort to understand where MZ came from, we attempt to untangle a most complicated web of companies, a steam powered car, motorcycles, more cars, some two-strokes, a couple of world wars and the first foreign motorcycle to win a TT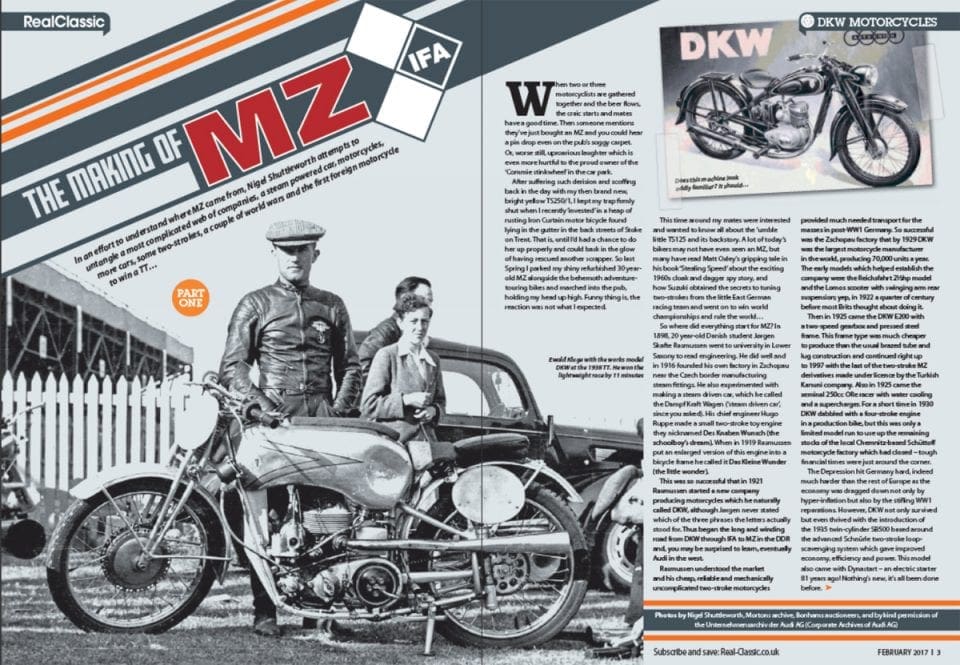 NORTHAMPTON'S MOTORCYCLES, Part One
We all know about British bikes built in and around Birmingham – many of the most famous English marques were manufactured in the Midlands. But hang on, what about the motorcycles made in Northampton. What indeed? This month, we meet Advance, Precision and Princeps
NORTON CLASSIC
One man's motorcycling dreams come true when he finally acquired a limited-edition rotary-engined Norton Classic. When the Classic and those dreams were reduced to ruins, he kept the faith and brought the bike back to life once again
NORTON ELECTRA PROJECT, Part The Last
It took Peter Holland over a decade to return his electric-start Norton 400 twin to the road, involving something of a frantic scramble to find the really rare spares. After all that effort, is he satisfied with the results?
OFF-ROAD ESCAPADES, Part One
To celebrate his 60th birthday, Odgie crammed three demanding off-road rides into one short weekend for the Robbie Allan Memorial Meeting. Can our sexagenarian survive a pre-65 trial, scramble and enduro on three different old bikes?
SUZUKI GT750 PROJECT, Part Two
Canadian Ian R Sandy is converting several wrecked water-cooled Suzuki two-strokes into one working Kettle. This time he tackles those all-important engine seals and the water pump
Article continues below...
---
---
PLUS a stack of Tiger Cubs for sale (is there something going on in the wild world of Cubbery?); Jacqueline Bickerstaff explores the 'long mingling spark' of EJ Pennington; Frank Westworth waxes philosophical (which is a nice way of saying it was a quiet month in The Shed), and RC readers discuss spade connectors, sidestand solutions, sorting the sparks on a CX500, three wheelers, brake arms and a whole lot more…
RealClassic isn't on sale in UK newsagents – but if you'd like to read these articles then you can order a mail order or digital copy here
The best way to read the magazine regularly is by subscription – each issue delivered to your door and for half the price of a single issue
Or you could always pick up a copy at a show: the RC Roadshow will be at Stafford as usual…
Enjoy more RealClassic reading in the monthly magazine.
Click here
to subscribe.