It is traditional around now to suggest gifts that are suitable to fill a motorcyclist's stockings. Not that we imagine you wear stockings very often – although an extra layer is always welcome in winter!
Here at RCHQ we try our best to minimise the creation of yet more unwelcome landfill-fodder. Yet still an uncanny abundance of glossy hardback books about Harleys still appears at autojumbles every New Year. To avoid being given so many inappropriate gifts, here are some old-bike oriented suggestions to help you steer family and friends in the direction of something you'd actually appreciate…
SPEND IT YOURSELF
The perfect solution: a gift voucher designed precisely for the classic motorcycle enthusiast. These are available at Draganfly Motorcycles for their extensive stock of old bike bits – including Ariel, BSA and Triumph – and the full range of classic Craven panniers and luggage. Better yet – each gift voucher is worth an extra 10% on top of the purchase price when redeemed in January 2024.
Draganfly also have a huge range of posters, memorabilia, tools, service kits and other handy items, so definitely share their gift selection with your well-intentioned relatives!
Gifts from a fiver (or maybe even less) from 01986 894798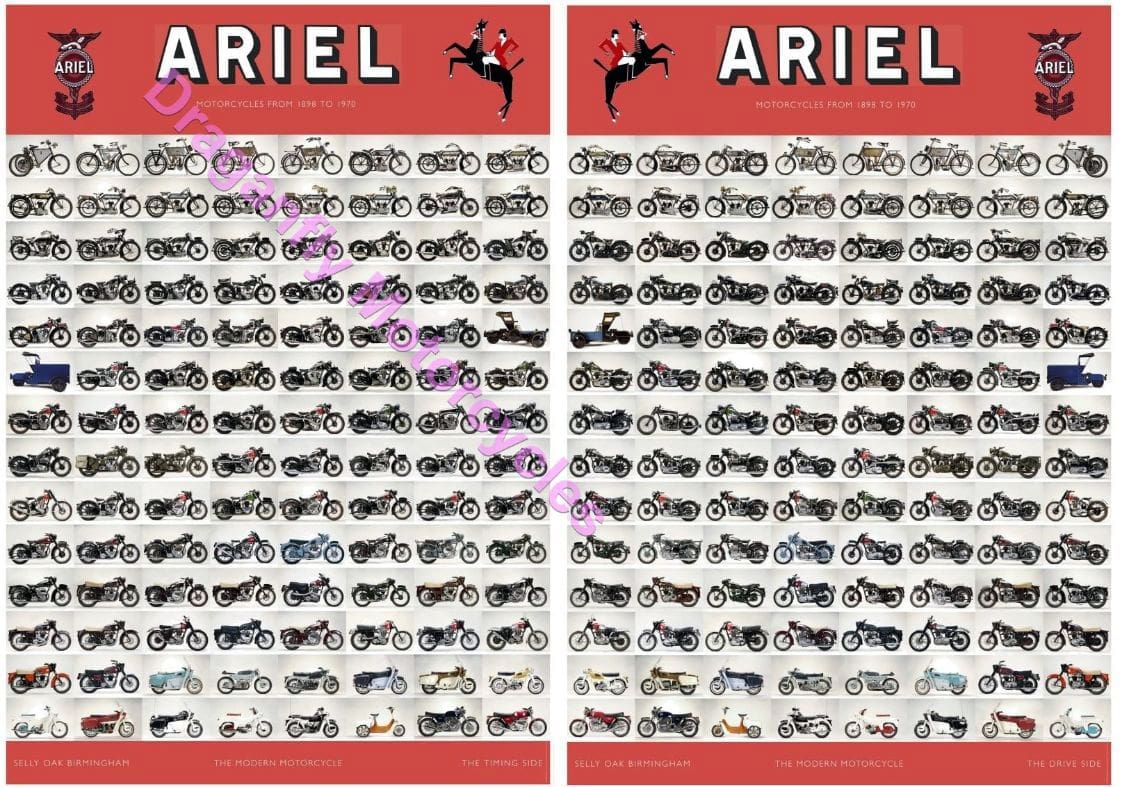 RACING READING
There's a brand-new autobiography about Hanks Racing which spans four generations of the Hanks family. 'Hanks: On my knees' starts when Roy sat alongside his father on big-wheeled sitter sidecars, and continues through to his granddaughter Jamie in BSB Junior Supersport. Roy won the TT and British Sidecar Championship while managing a bike shop, running the TT Supporters Club, working for the ACU and more. This 300-page hardback tells his life story, and gives unique insight into development of sidecar racing over the last 60 years.
£20 from wideline.co.uk / 07966 575182
TOP T-SHIRT
Every year, Wemoto produces a charity T shirt and this time they're raising funds for NABB, the Nationwide Association of Blood Bikes. All profits go to Blood Bikes, regional charities which run fleets of bikes financed solely by donations. This year's T-shirt was designed by Wemoto to support this important charity which helps us all in times of need. And isn't this 'Twisting the Road Away' design just brilliant?
£15 from wemoto.com / 01273 597072
IN A BIND
By now, a dedicated RC reader might conceivably have 235 copies of the magazine cluttering up the kitchen table. That's a certain recipe for domestic dispute! So instead, keep your collection of RealClassic magazines under control with one of our smart and sophisticated binders. These quality folder come in navy blue with silver lettering and securely hold 12 issues with cord inserts. They look jolly handsome on the shelf, if we do say so ourselves!
£12 from classicmagazines.co.uk / 01507 529529
Article continues below...
Advert
DIARY DATES!
We would be completely confused about what-where-when without Andy Tiernan's annual calendar, which once again features amazing colour artwork from Mike Harbar. Six beautiful watercolour illustrations appear alongside the dates for two months – a really handy arrangement, perfect for planning your riding life. The 2024 theme is P&M and Panther motorcycles, featuring a series of slopers from 1918 through to the M120, and even a Villiers lightweight. All proceeds go to the East Anglian Air Ambulance.
£12 from andybuysbikes.com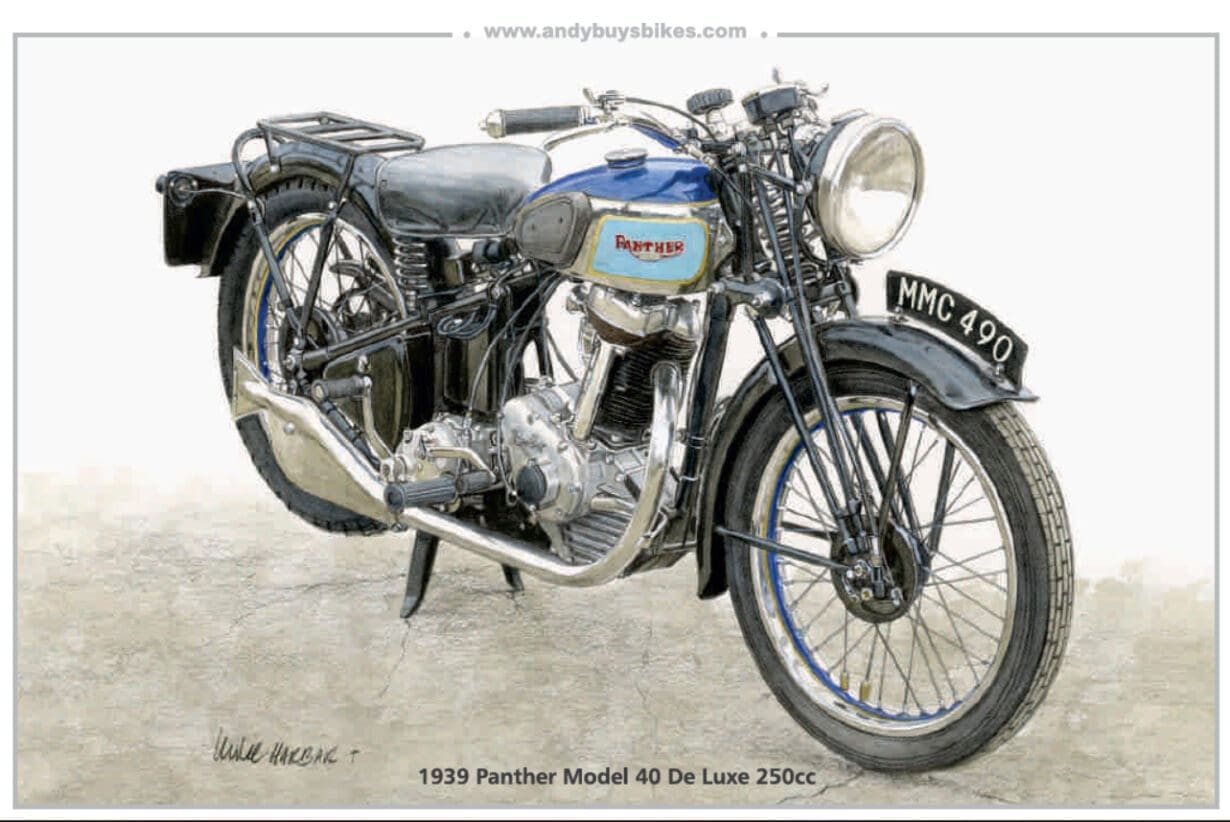 THE FINAL FLOURISH
Your bike's rebuild is finally finished. It's ready to ride and looks like it just left the showroom in 1960-something. But wait! There's something missing. Your classic no longer needs a tax disc, but wouldn't it look better with one? PoplarGreg supplies repro British tax discs from 1921 through to 2015. They can be issued blank or with a clear stamp to suit your bike's date and registration and issuing office, are guaranteed for life against fading, water damage and such, with two spare discs supplied as a back-up. Plus of course the option to choose a quality tax disc holder to display it!
From £7 at poplargreg.com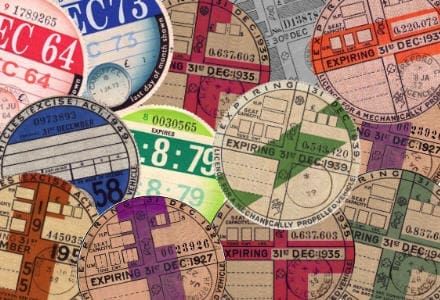 RIDING ON BORROWED TIME
RC regular Nick Adams has penned many a (tall) tale about his motorcycle travels, the most recent of which is 'Adventures On Borrowed Time.' It's all about overcoming the 'what ifs' of life, those doubts and dithering which keep our bikes in the shed and our backsides welded to the sofas. Maybe we can't outrun destiny but there's nothing to say we can't enjoy ourselves as we grow old disgracefully. Isolated communities on the Labrador coast. 16th century Basque whaling settlements in Newfoundland. Gravel roads to Cree villages in the Quebec wilderness, and tiny unpaved back roads in eastern Ontario: explore them all with Nick on a variety of (mostly) elderly motorcycles. There are always a few problems to deal with along the way, but how could it be an adventure if nothing ever went wrong?
From £3 at Amazon or nickadamswriting.com
Article continues below...
Advert
SHARE THE LOVE!
This suggestion is a little different. You may already subscribe to RealClassic, and if so then we'd like to say thanks for your companionship and custom. We know there are many competing demands on what tight budgets so we try to give cracking value for money every month. RC costs around £3 per issue; less than the cost of a frothy coffee. Perhaps you know someone else who might enjoy reading RC each month? Perhaps a pal already 'borrows' your magazine and never brings it back! Solve that situation with a gift subscription: if you speak very nicely to our customer service folk they might even be able to sort out a six-issue option for you
From £19 at classicmagazines.co.uk / 01507 529529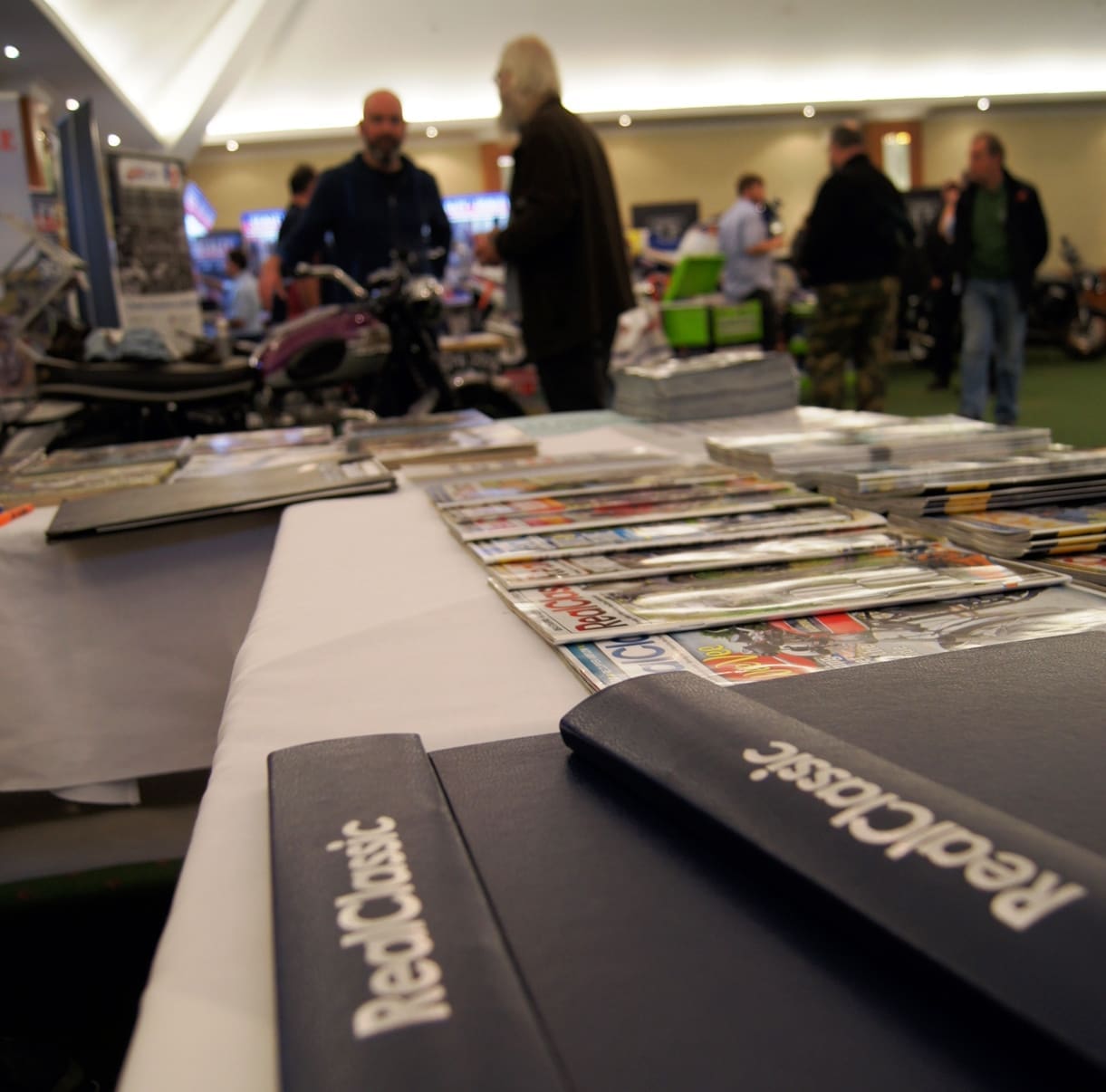 ---
Advert

Enjoy more RealClassic reading in the monthly magazine. Click here to subscribe.
---