CRAVEN KITS FOR ENFIELD CLASSICS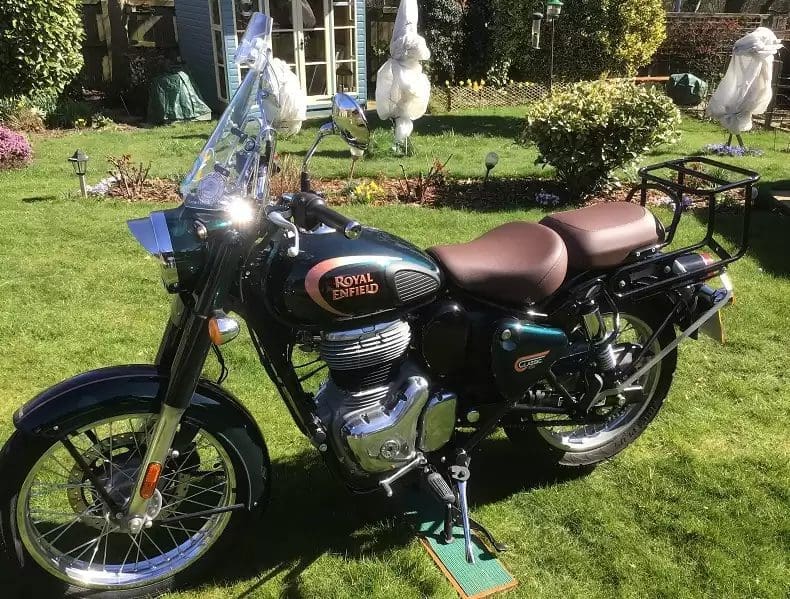 Owners of the current Royal Enfield Classic can now fit vintage-style Craven luggage to their machines, making the popular 350s even more practical. Craven Equipment have already produced fitting kits for the Meteor, Interceptor and Continental models, and now the Classic 350 can be easily equipped with Craven's stylish and durable topbox and panniers.
The pannier rails and luggage racks (seen here on the Classic 350 with the brown saddle) fit to existing mounts on the motorcycle so no need to modify anything. The full range of Craven luggage can be seen at www.craven-equipment.co.uk
ONE TO WIN
Regular RC readers will be aware that Editor Westworth has been busy fettling his recently repatriated Mk3 Norton Commando. We're almost entirely certain – nay, definitely nearly positive – that it'll be ready to ride this summer. Perhaps. If DVLA ever get it registered…
Just in case, we might invest in a raffle ticket or two in the National Motorcycle Museum's summer draw. Top prize is the 1974 850 Commando you see here, fitted with the 'super stopper' AP Lockheed front disc brake conversion. Second prize is a voucher worth £1500 (wow!) to purchase Sealey tools from the NMM, and third prize is a Sealey tool cabinet.
Tickets cost £2 each and if they don't arrive with your subscription copy of RealClassic then you can buy them from www.thenmm.co.uk The draw will take place at the NMM's LIVE event on Sunday 29th October 2023
ROCK ON AT ROMNEY MARSH!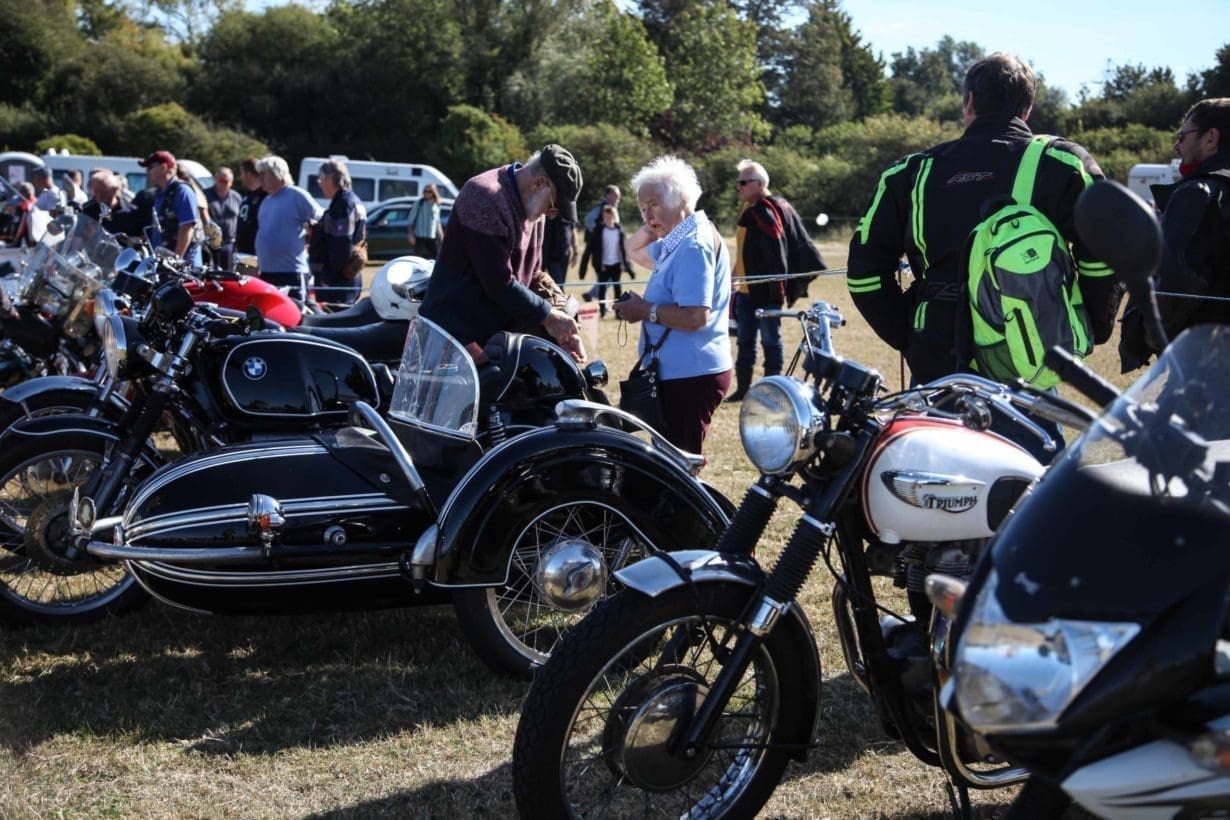 The summer date for this regular event in Kent is always a bit special, because it features a ride-in show alongside the motorcycle-only autojumble and the BikeMart. This year's show and jumble on Sunday 25 June will be extra-special with live music from Rye rockers Tim Phillips and the Rockitmen, performing hits from the 1950s to modern day tunes.
Anyone arriving on a classic bike is welcome to enter the show display, with prizes for the Best Classic and Best Post-Classic motorcycles. There's no extra charge; just ride in, pay the regular entry fee and park in the designated arena. As well as new and used spares, specialist suppliers and garage clear-out stalls, visitors can also browse the running bikes for sale in the BikeMart zone. Again, it's free for an owner to sell a bike after entering the event.
Gates open 10am at Hamstreet near the M20, TN26 2JD. Admission £5 adults, £4 seniors. See www.elk-promotions.co.uk – and get ready to get your groove on!
STROKER CENTENARY
The British Two-Stroke Club is speeding smokily towards its centenary and will be a hundred years old in 2029. To celebrate this event, they've kicked off a special challenge which harks back to the club's long-distance origins. Back in 1929, TT and ISDT rider Tommy Meeten set world and endurance records aboard the two-strokes of the day. Apparently he was so impressed by the performance of a 147cc Francis-Barnett he rode in a trial in 1923 that swapped to strokers in preference to much larger four-strokes. For many years, the BTSC was based at Meetens motorcycle shop.
To pay homage to his pioneering rides aboard two-strokes, club members will be firing up their classic two-strokes — Ariel, Berkley, Kawasaki or Zundapp or anything else with a two-stroke motor. This year, the club's 94th anniversary, the challenge is for 94 club members to each ride 94 miles (in a single stint) aboard a stroker. In 2024, they want 95 members to 95 miles, and so on. Then in 2029 100 club members will ride 100 miles each to complete the challenge and celebrate the centenary in style.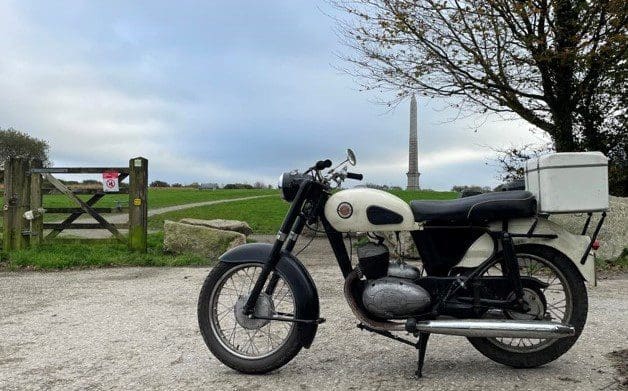 If you like the sound of this, join the club to participate. Badges and certificates will be awarded to members completing the challenge; membership costs £16 from www.btsc2t.weebly.com
REALCLASSIC READING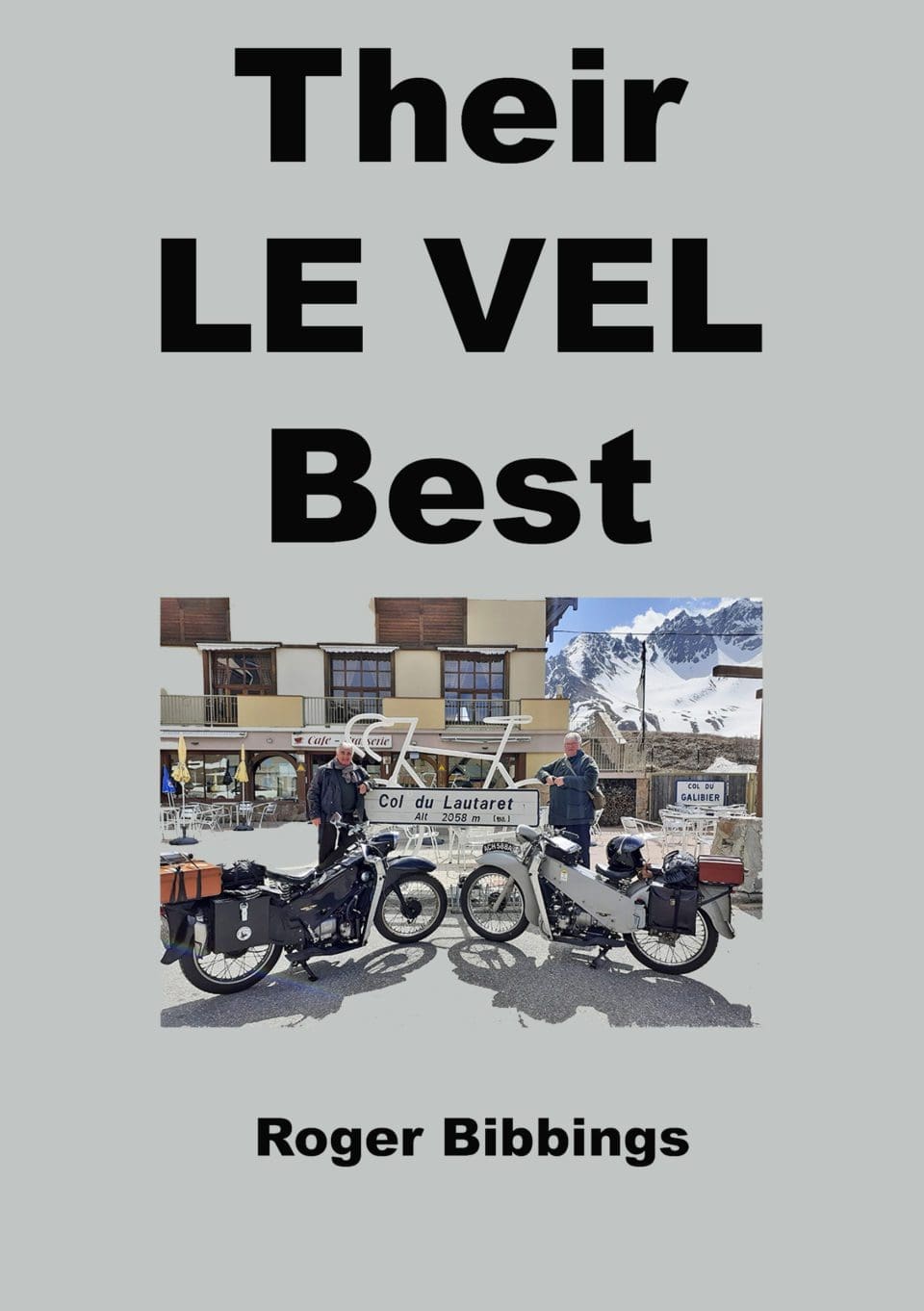 Keep your peppers peeled for a new book about two-wheeled derring-do, written by RC regular Roger Bibbings and due out in July. Back in the mists of time, Roger's father took a 2000-mile motorcycle ride around postwar France with Mrs Bibbings on pillion. They were bold enough to undertake that adventure in 1951 – but you'll be even more impressed to learn that the journey was accomplished aboard a 200cc Velocette LE!
Even more remarkable, 'young' Roger decided to repeat their feat some seven decades later, riding an identical machine. This new publication, Their LE VEL Best, tells Roger's tale – but starts off with an account of the original escapade in 1951, illustrated by black-and-white images. Then we discover how it felt to be riding in his father's footsteps in the 21st technicolour century, and the book concludes with stories from other epic journeys undertaken aboard LE Velos.
The book is a softbound A5 publication of around 210 pages, RRP £15. Order before the official launch and your special! signed! copy will cost just £12 from [email protected]
---
Advert

Enjoy more RealClassic reading in the monthly magazine. Click here to subscribe.
---