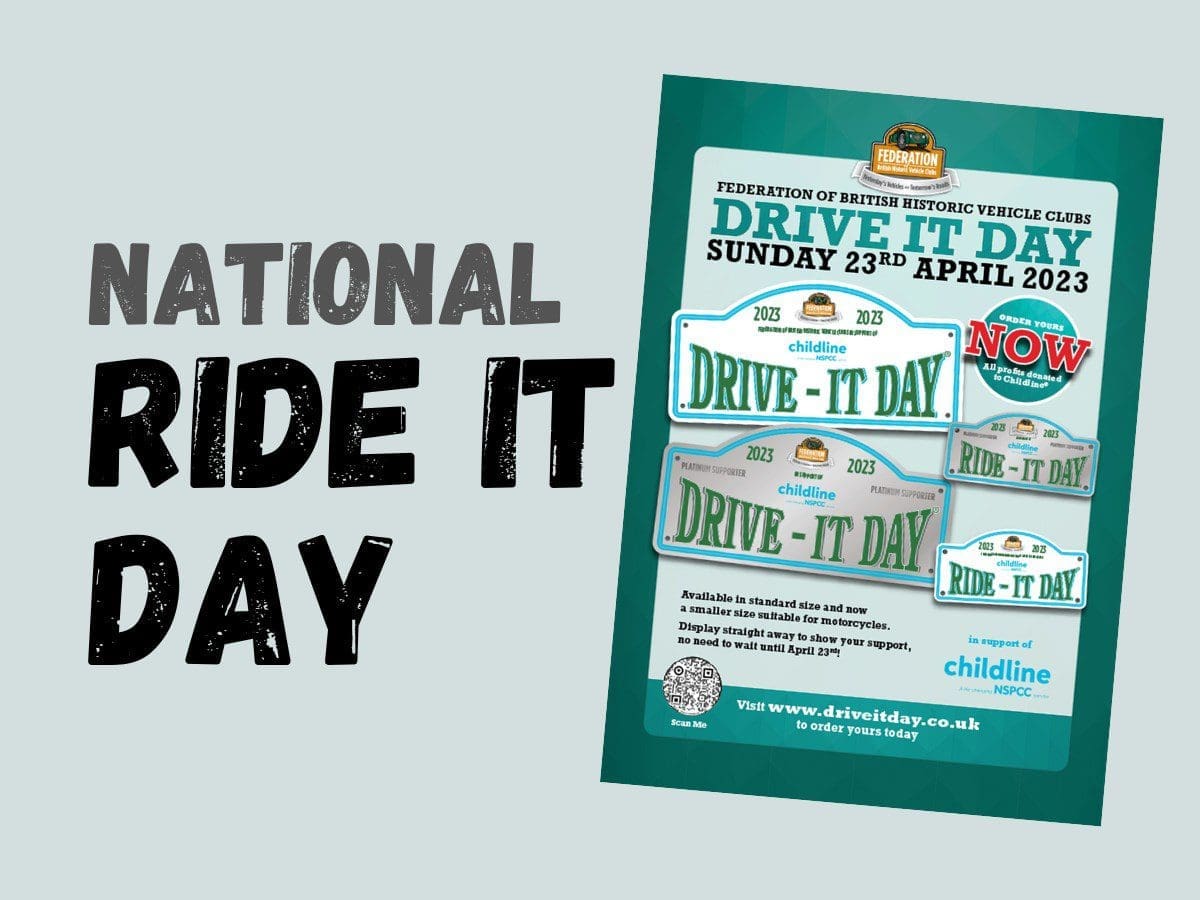 National Drive It Day celebrates the One Thousand Mile Trial organised in 1900, to prove the viability of the new invention of the motor vehicle.
Providing an opportunity to raise awareness of and support the historic vehicle movement and keeping transport heritage on UK roads.The national day was created by the Federation of British Historic Vehicle Clubs in 2005, so 2023 marks the 18th year of celebrations.
FBHVC will continue to support the NSPCC's Childline® to raise money as an integrated part of Drive it Day in order to use our movement to contribute to a section of society that has needed huge help and support during the pandemic – vulnerable children.
And now motorcycles are included…
"Last year people from the motorbike community came together and helped raise over £40,000 for the NSPCC's Childline Service by taking part in the annual Drive It Day. For the first time ever, we now have our very own Ride It Day. This April, you can buy a Ride It Day Rally Plate for just £10.00 and ride out with friends, or join an organised event, and once again help support vulnerable children and young people across the UK. Visit the FBHVC website for more details on Drive It Day or head to www.driveitday.co.uk/shop today to order your rally plate and to sign up to take part this April. Let's get these children the support they need and raise as much money as we can for Childline!" – Carl Fogarty
There's lots of events and ride-outs to get involved in on Sunday, 23 April. Are you holding your own event? List yours via the form.
Find out more here: Drive It Day | Federation of British Historic Vehicle Clubs (fbhvc.co.uk)