In the UK it's fairly commonplace to see vintage and classic vehicles at events and on the roads. Hardly surprising, given the history of the British motor industry. But, as Stu Thomson explains, classic motorcycles also attract a lot of attention in Europe…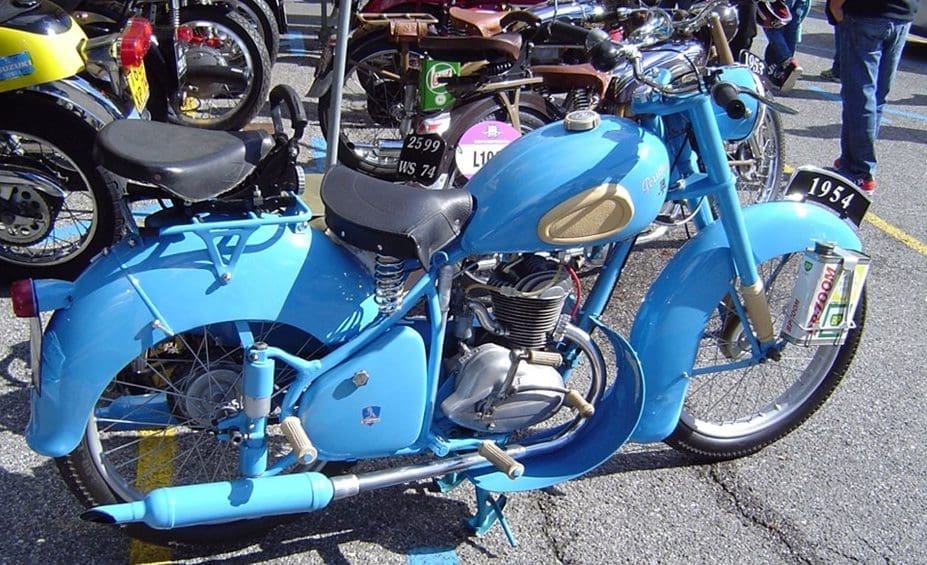 When you drive through France you often see older cars on the roads with their yellow headlights and alloy number plates. Old motorcycles are less visible, unlike in the UK where older machines are often seen on the roads – well, on the roads I ride. When I ride my old bikes in France they always seem to gain a lot of attention.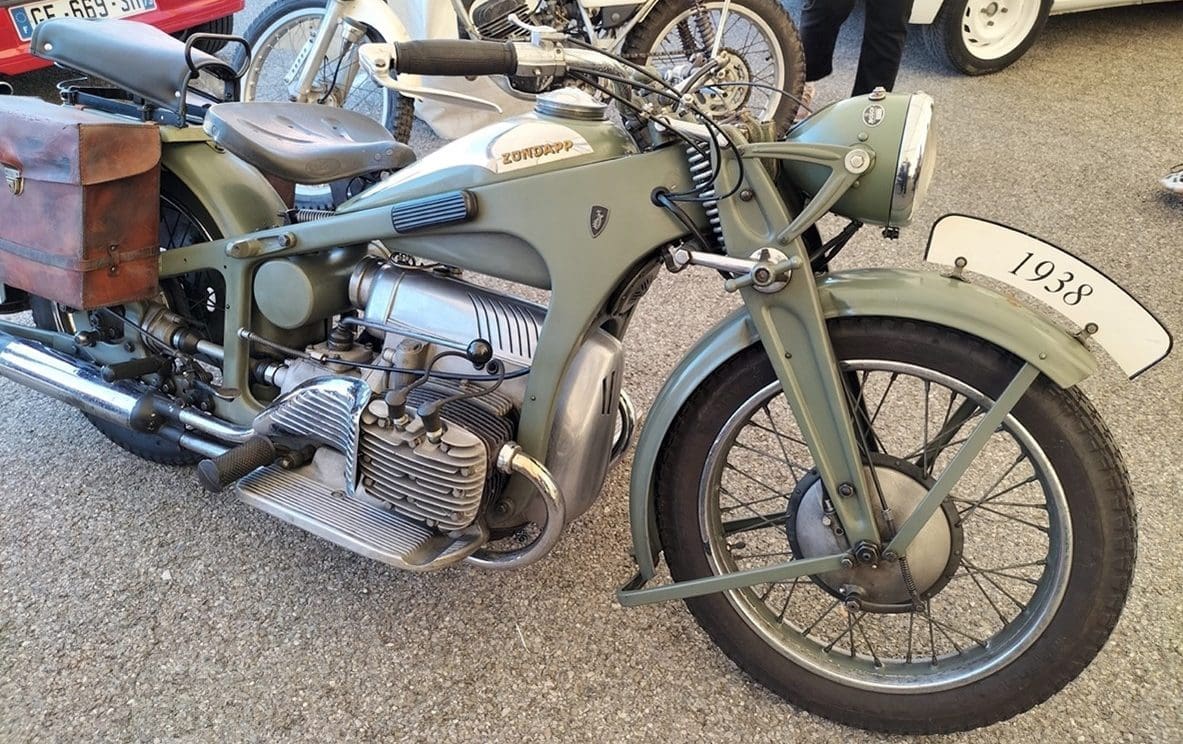 I usually go to France in September between holiday seasons, when the children are back at school and prices have dropped, and I head for local events which have an old vehicle connection. One such get-together is the Rassamblement Du Vehicles Ancien, an assembly of old motorised vehicles.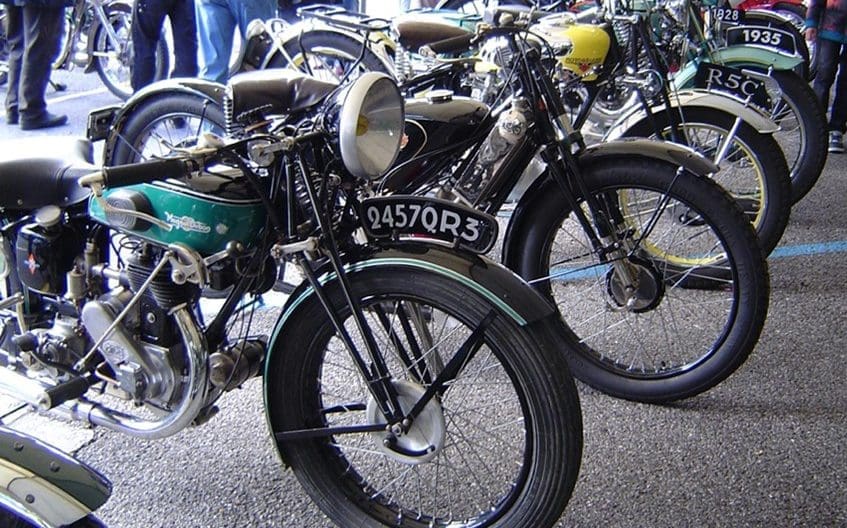 It's usually held in the second or third weekend of September in Roche sur Foron, between Geneva and Annecy in the Haute Savoie. Organised by the local 74 Region Retraumobile club, this is a very popular event. It's close to Geneva so it attracts enthusiasts from Switzerland and Italy – along with the odd Brit, namely me. I usually take my 1956 Triumph Tiger 100 or one my Italian bikes from the 1950s or 60s.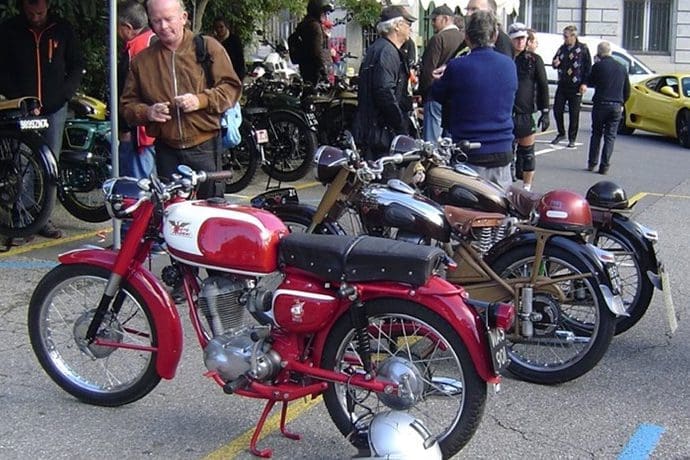 The event is free for both visitors and those who wish to display their vehicles which are over 30 years old. There is also a small autojumble of which now and again has some non-French items. The odd British and Italian components were probably left over from the war. The event is financed by an elaborate lunch with aperitif and wine – well, it is France. Everything stops for lunch when the clock strikes 12.30. I just hope they don't drive home afterwards!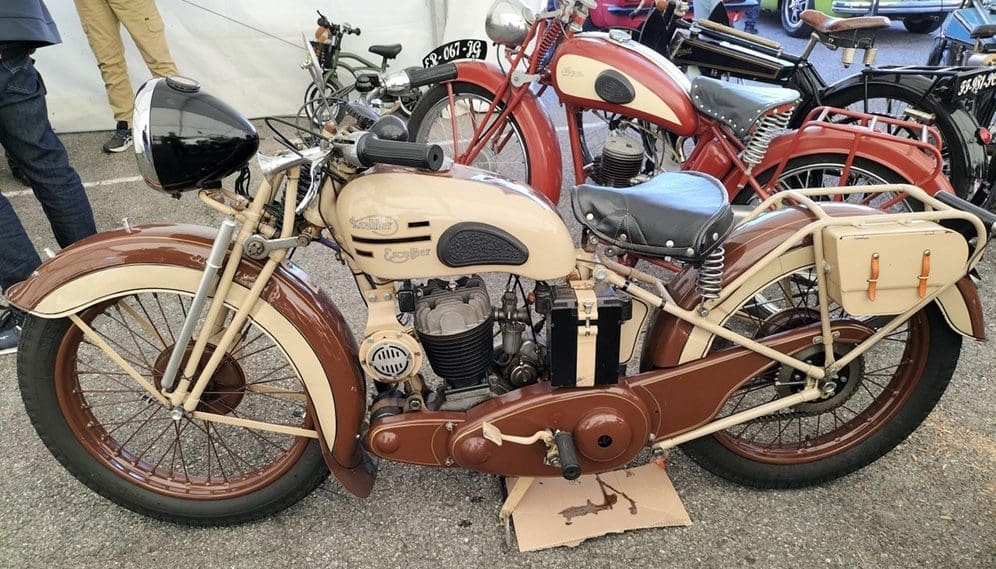 The attraction for me are the two-, three- and four-wheelers that you rarely see in the UK, like motorcycles from Peugeot, Kohler Escoffier, Motobecane, Motoconfort, Terrot and many others we have probably never heard. Many of these machines are finished to concours standards with lots of chrome, so I imagine they do not come out of the garage (or living room) very often and then only on sunny days for events like this. I'm not at all sure what the spares situation might be for some of the more obscure models.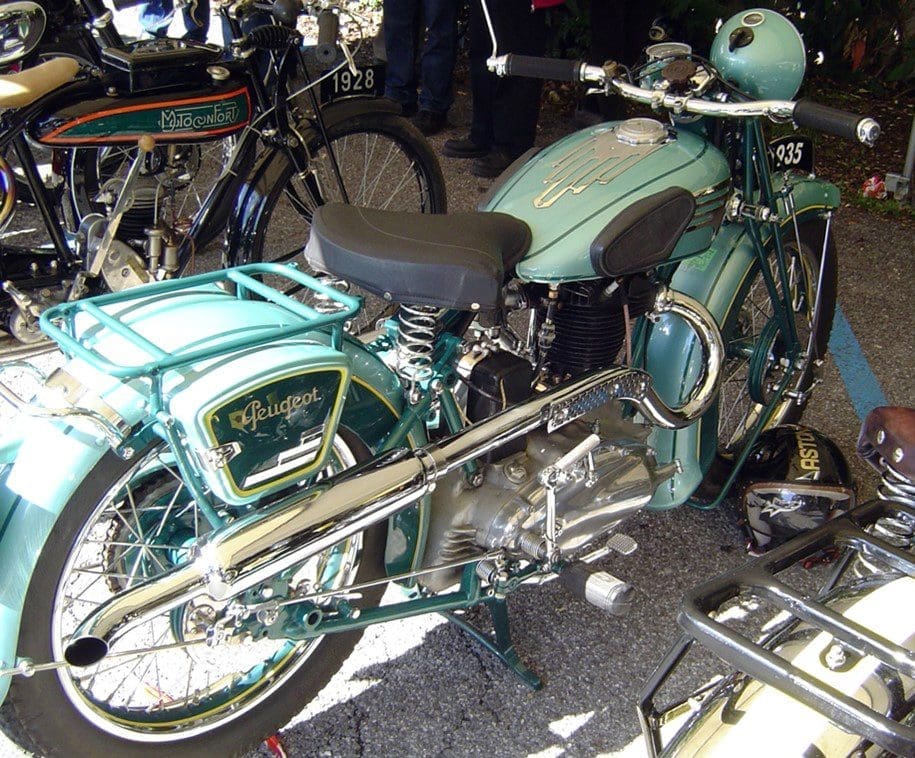 Many of the French car manufactures included some motorcycles in their vehicle line-ups in the early year. Some of these were fine-looking motorcycles, upmarket and quite expensive four-strokes, as well as two-strokes for the working man. The French also made Lambrettas under licence in Troyes up to 1960, modifying the original designs to suit French tastes. These were mainly the earlier LD125 and LD150 models with some parts supplied from Italy and other items sourced locally.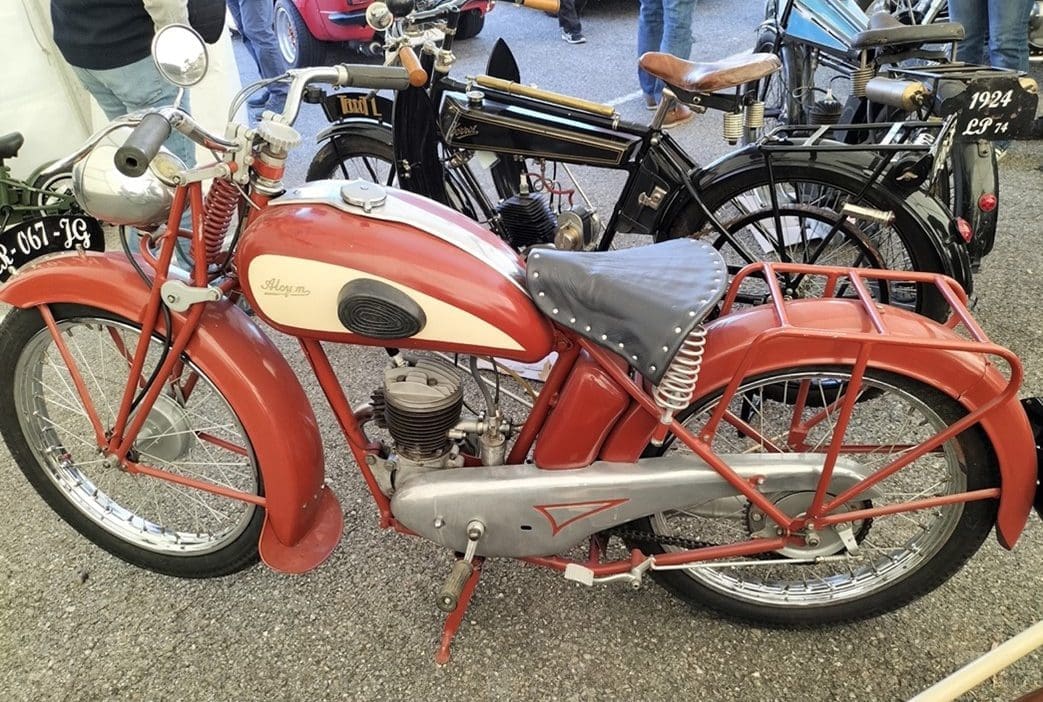 One of the early French engine makers was Di Dion-Bouton who had chain-driven vehicles. They who sold their engines to some Italian manufacturers in the early 1900s (Bianchi being one) for both motorcycle and tricycle use. The first chains as we know them were from a French inventor, Vincent, although the design we recognise today was developed by Hans Renold, a Swiss engineer. It's been refined over the years but the basic concept remains the same.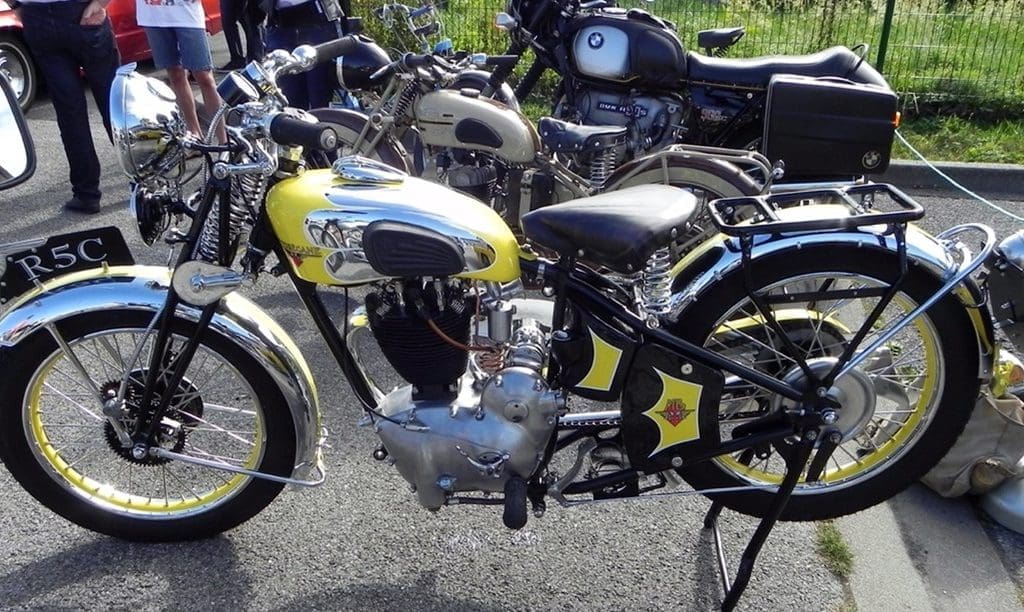 We often think that French motorcycles were all small capacity, low powered bikes like the Mobylette (nicknamed Le Muele or The Mule), Velo Solex and other mopeds. Yet many of the earlier four-strokes were 125, 250, 350 and even 500cc singles and twins. The smaller capacities were typically two-strokes, with early larger four-strokes starting as sidevalves and then converting to overhead valves.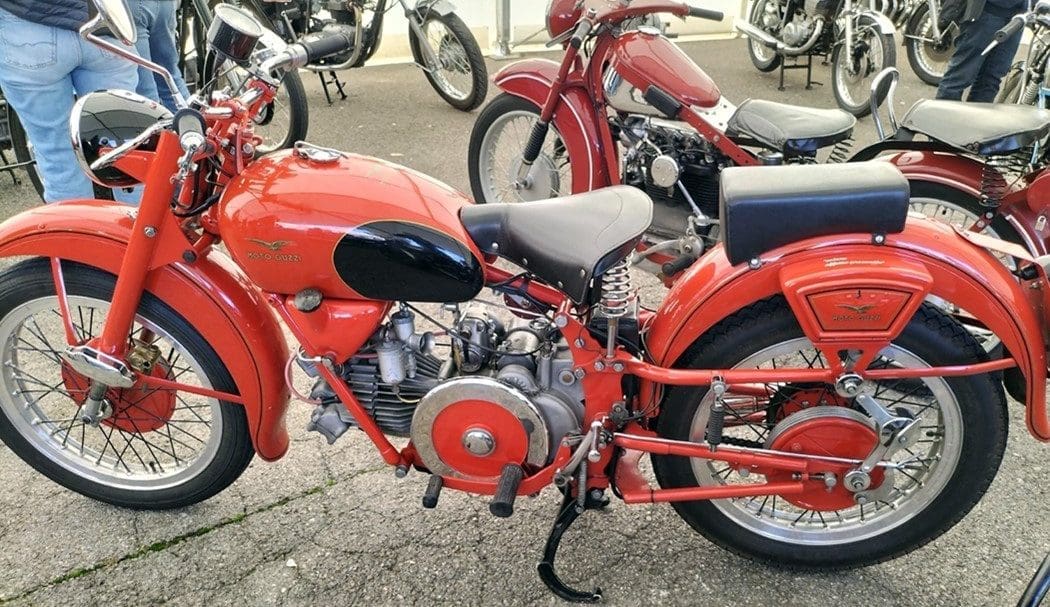 This year's event returned after the inevitable break and was back to normal. No surprise, it was over-subscribed with vehicles overflowing from the display area to the adjacent car park.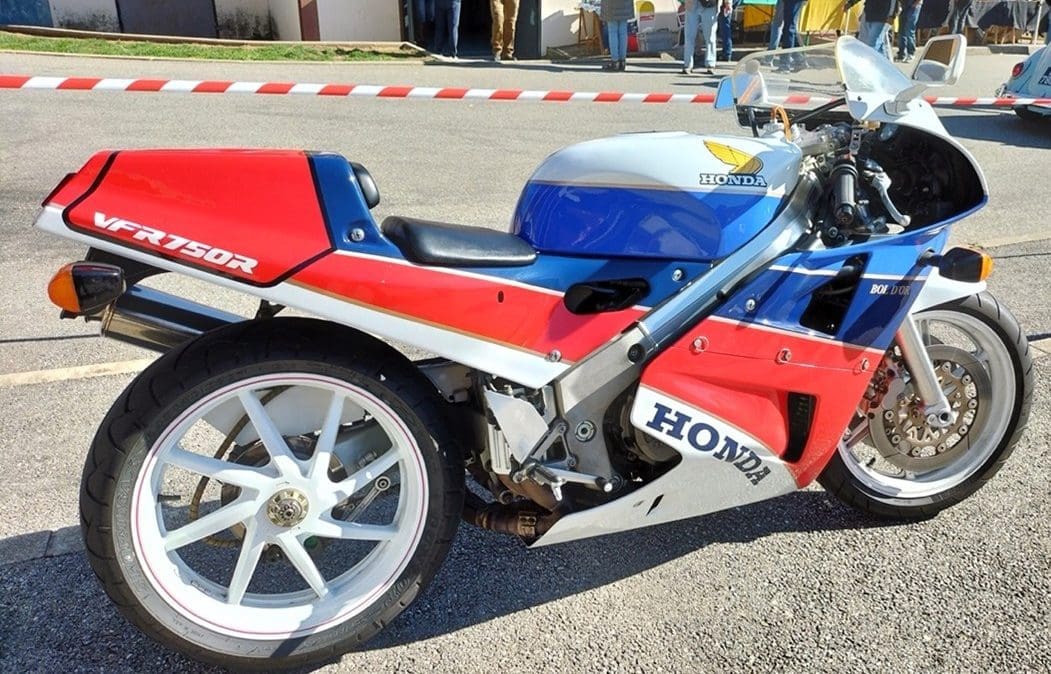 ——–
Words and photos by Stu Thomson
---
Advert

Enjoy more RealClassic reading in the monthly magazine. Click here to subscribe.
---