Founded in the UK in 1974, the ILOC aims to enhance all aspects of Laverda ownership. Club chairman Mark Hastings explains what the club is all about, and how it's adapted to the new normal…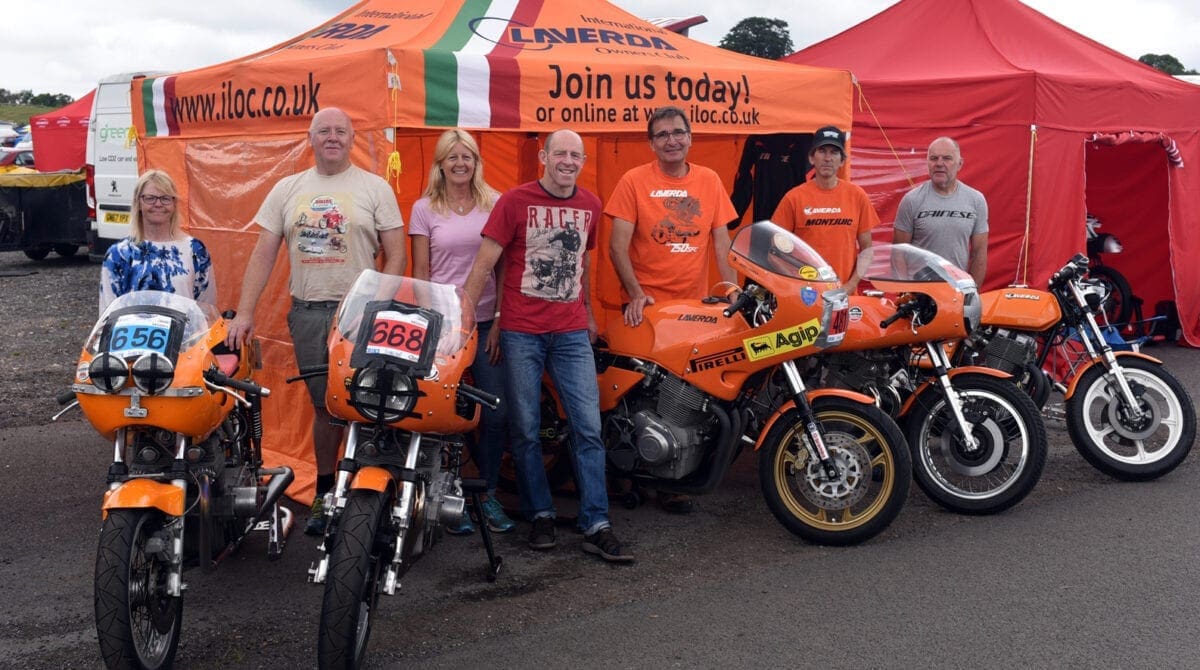 The club's activities range from helping members to keep their bikes on the road, by drawing on the vast pool of technical knowledge and expertise that exists in the club, to promoting the social side through events and rallies where members can meet their fellow Laverdisti. We are part of a worldwide network of owners and clubs dedicated to the marque and, being an Italian make, there is significant interest on the continent.
The Laverda marque is recognised by many road users (not just motorcyclists) as the home of the iconic Jota; the fastest standard road bike of the late 1970s. What Laverda owner hasn't experienced the question 'is that a Jota?'. Laverdas are so much more than this iconic model however, with history dating from 1949 and growth born of racing prowess in the 1960s and 70s. The ILOC caters to owners of all Laverda models, from the early lightweight singles and scooters, through the larger twins to the iconic triples and later 'Zane' twins.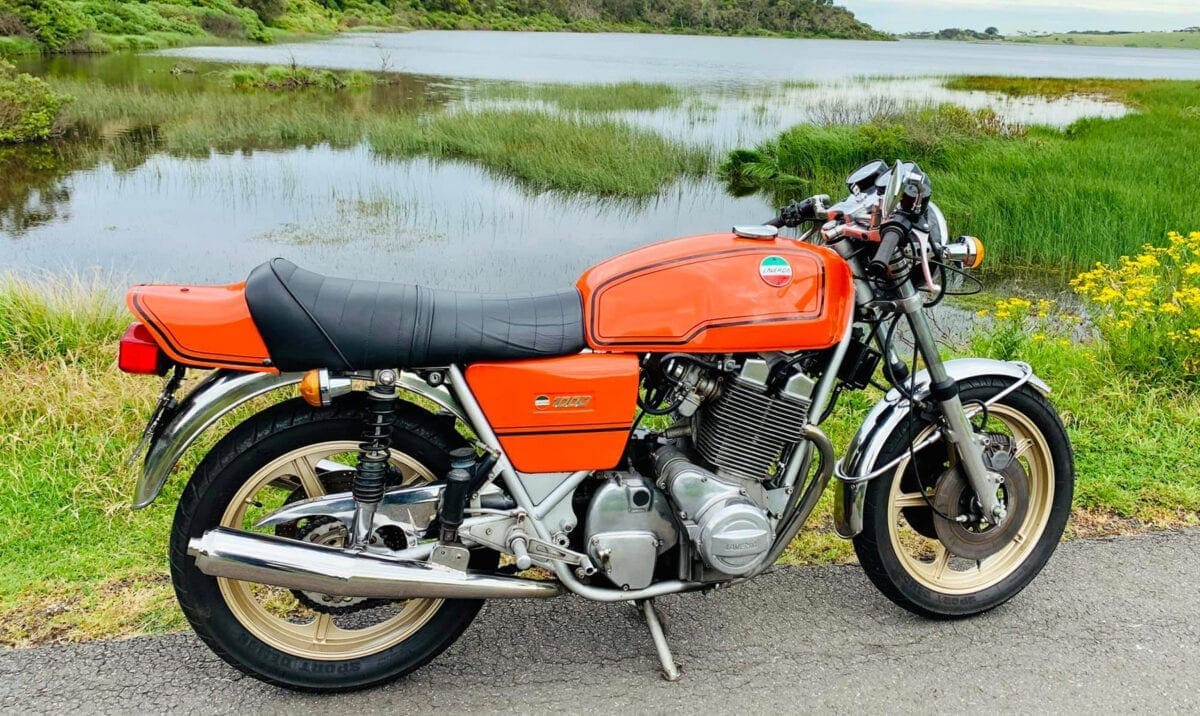 The club prides itself on producing an excellent bimonthly colour magazine called La Vera Vista alongside weekend events, regional monthly meetings, technical advice, an online club forum, discounts on classic insurance, dating certificates, a factory tool loan scheme and an extensive archive. We are also affiliated with the BMF, MAG, NABD and the FBHVC. Interestingly, the club has seen its membership grow over the past few years and currently stands at over 750 members.
In the real world, this translates to year-round activity. Many owners use the winter period to fettle their bikes, catching up on all those outstanding jobs. This might involve anything from a deep clean to a full rebuild, although there are a good number of hardy club members who will ride their bikes all year round. Monthly meets continue throughout winter across the UK, most of which are driven by local members.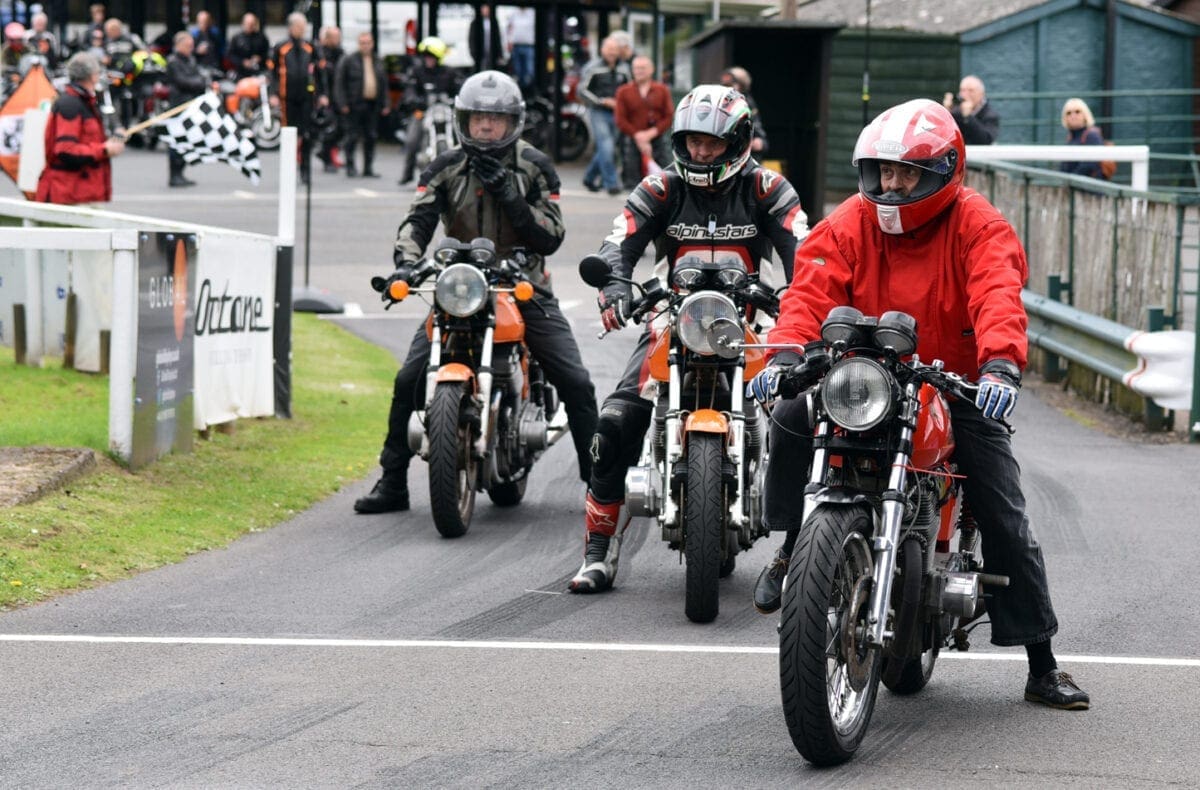 The summer season kicks off with our AGM which is held in April, normally in the Cotswolds. This lets us lay out our stall for the year, voting on committee members and discussing any significant events, changes to the constitution, prize-giving and the like. We've been delighted to host several inspirational speakers like Penny Bee, who spoke about her experiences working with and benefitting from the National Association for Bikers with a Disability, and Lembit Opik who spoke about the role that MAG play in representing motorcyclist's rights. The highlight of the day tends to be the fabulous lunch!
The club aims to be represented at a number of national events each year; the Bromyard Festival of Speed, the Festival of 1000 Bikes and the Classic Motorcycle Mechanics Show. A great deal of time and effort goes into planning the Stafford Show and we come away with multiple awards many times. It's always great to see the commitment of club members rewarded in this way and the stand always seems to be popular with those attending. We go out of our way to interact with showgoers rather than keeping them at a distance behind barriers.
A survey carried out at the most recent Stafford show highlighted the fact that our attendance is important, with a significant percentage of club members who visited the stand stating that they only visit the club website once a month. It's all too easy in this digital age to wrongly rely on our online presence. That's why a physical presence at such shows is so important to the club.
Outside of organised events, we have a busy club calendar. The highlight for many is a July pilgrimage to Breganze in Italy, the initial home of the Laverda factory. We also host an annual club weekend in Hay-on-Wye which is normally attended by up to 100 members, with visitors travelling from as far afield as Ireland and Belgium to attend. One recent highlight was the Shelsley Walsh hillclimb.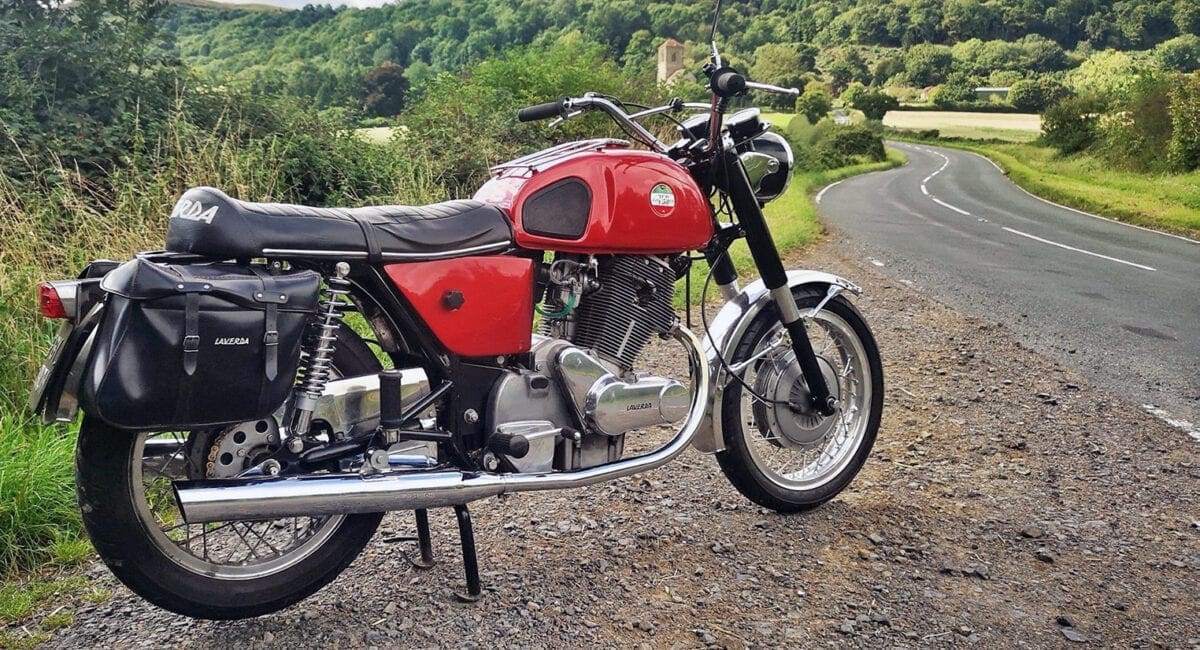 Of course, that would be in a normal year. But as we all know, recent times have been far from normal. The safety of our members has been paramount in all of the club's decisions. The forum and club magazine have absolutely come into their own as tools for sharing information during this time.
The ILOC runs with ten officers who aim to meet four times per year. With committee members spread far and wide across the UK, this is not necessarily the easiest thing to achieve, even in normal times. It also encompasses people at various stages in their working lives, some still working full-time. When face to face meetings weren't possible, club officials experimented with online meetings instead.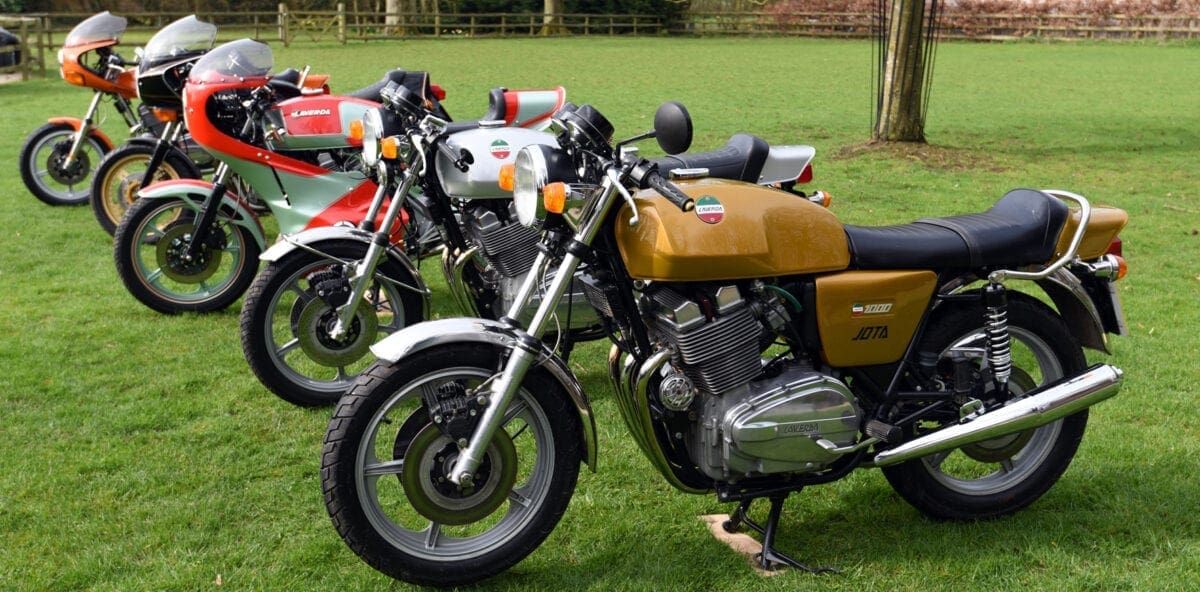 One initiative that we have been able to maintain is our Rider's Event, a photographic event that involves owners taking pictures of their bikes in various different locations. There is a huge amount of pride involved and the lengths that some of our members go to in order to achieve an outstanding photo or unusual point of interest has to be seen to be believed. It's also given them a positive to focus on in challenging times and offered other members something to look forward to on the forum.
Recent events also gave the ILOC opportunity to focus on the future of the club and what we need to do to ensure that we leave a legacy for future Laverda enthusiasts. Many classic and historic clubs are in a similar position and must consider the clubs' aging demographic, availability of parts, dwindling specialist knowledge and recognition of the marque.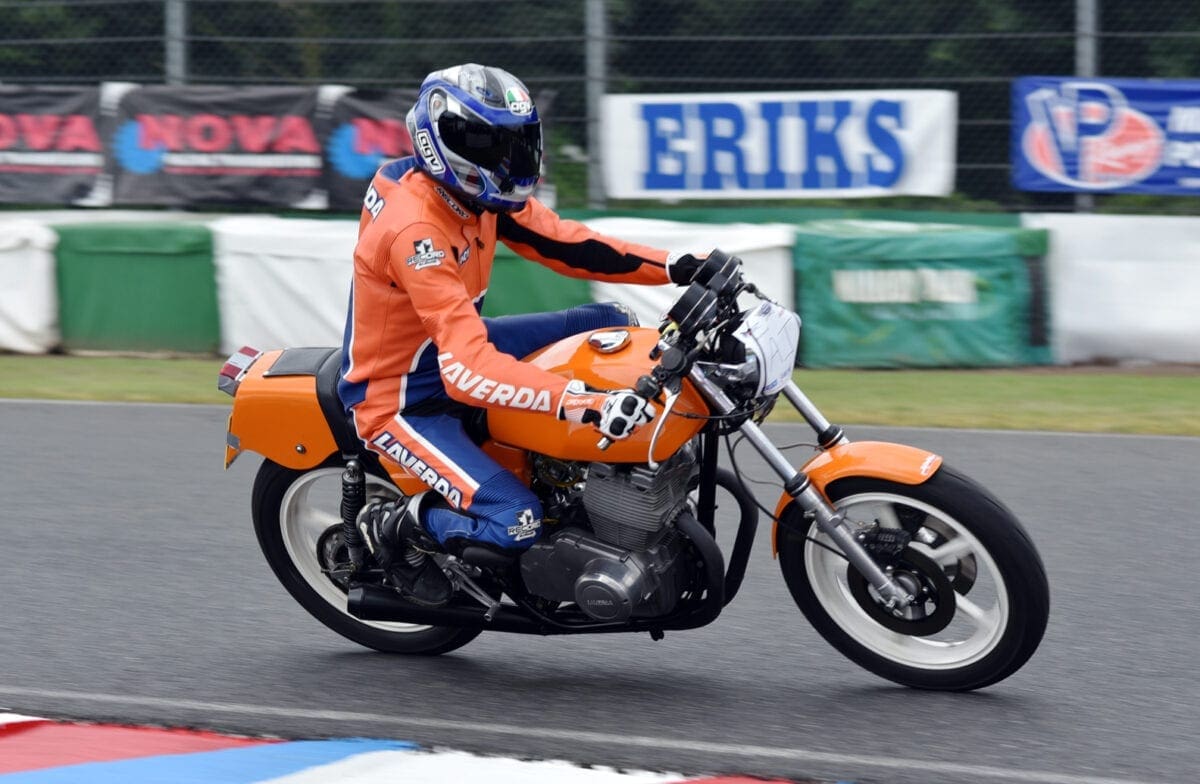 There's no doubt in my mind that future-proofing our club will involve working together collaboratively and sharing best practice, not only with other similar clubs but also with the organisations that can represent us effectively, such as the FBHVC. We can all learn from each other's experiences, both good and bad. We need to get better at sharing our successes. The ILOC has a willingness to try new ideas and not be afraid to fail occasionally, as long as we learn from the experience.
We remain extremely optimistic and upbeat about the future of the club, mainly because we have taken the first important step to securing a positive outcome in recognising that what we have is by no means perfect. We certainly have some work to do and the road ahead is undoubtedly a long and winding one. But we have the desire, the drive and the ability to make a difference. We may not see the fruits of our labours now, but our hope is that we will leave a legacy which will see the Laverda marque living long into the 21st century.
The next generation of owners will be grateful for our efforts, will derive the same pleasure as we do from owning these great machines and will be rewarded in the same way that we are every time we ride out on one… with a sense of freedom, belonging and a smile that stretches from ear to ear.
——-
You can join the ILOC via their website, and then hook up with the club on Facebook
——-
Laverdas are frequently featured in the monthly issues of RealClassic magazine. You'll find an SF 750 in RC198…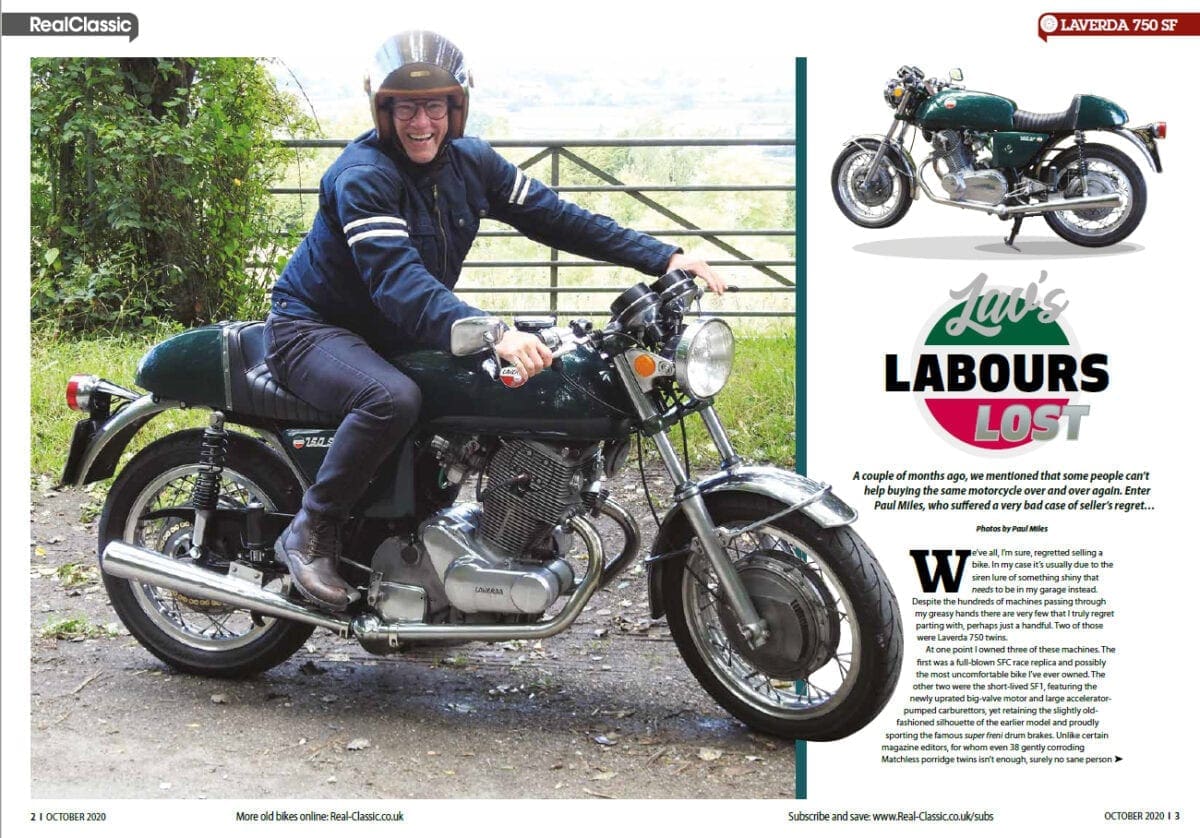 …and words of wisdom from none other than Roger Slater about fettling a 500 Alpino in RC184. Both available as digital issues to read instantly or have a paper copy delivered to your door
——-
Photos: ILOC / Gerard Kelly / James Wiseman / Patrick Puxley / Mark Hastings / RC RChive
---
Advert

Enjoy more RealClassic reading in the monthly magazine. Click here to subscribe.
---