Richard Smith recalls his early riding times with BSA's stalwart two-stroke. He started with a fairly standard D7 Super, but soon the 174cc machine evolved into something a little quicker…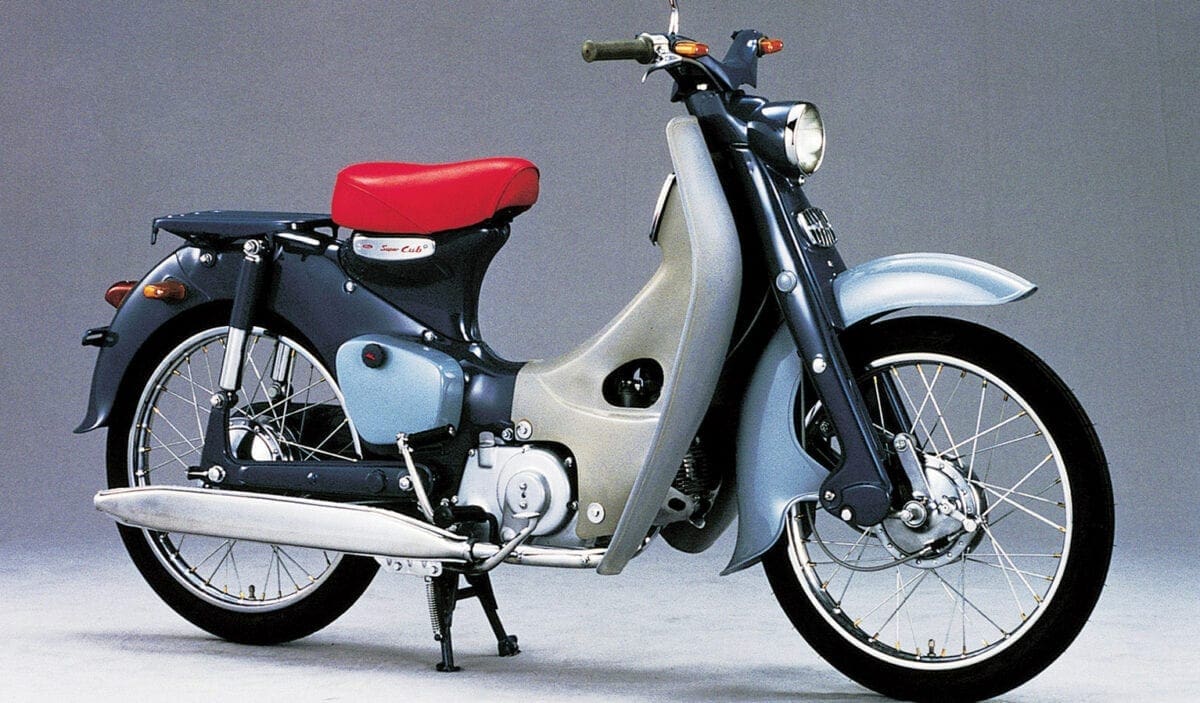 My first bike was a Honda C100, the Super Cub; a lovely machine, perfect for learning and nipping around locally. When I left home to start my aero-engineering degree, I started off with three months in Bristol. I lived in Barnwell Hall with all the other apprentices at BAC and Rolls-Royce. It used to be the officer's mess, on the far side of Filton airfield from the BAC works. Riding the Honda home to Southampton at the weekend showed that I needed a bigger bike. I tasked my elder brother with finding me something suitable; he turned up with a Bantam D7 and rode it from Essex for me.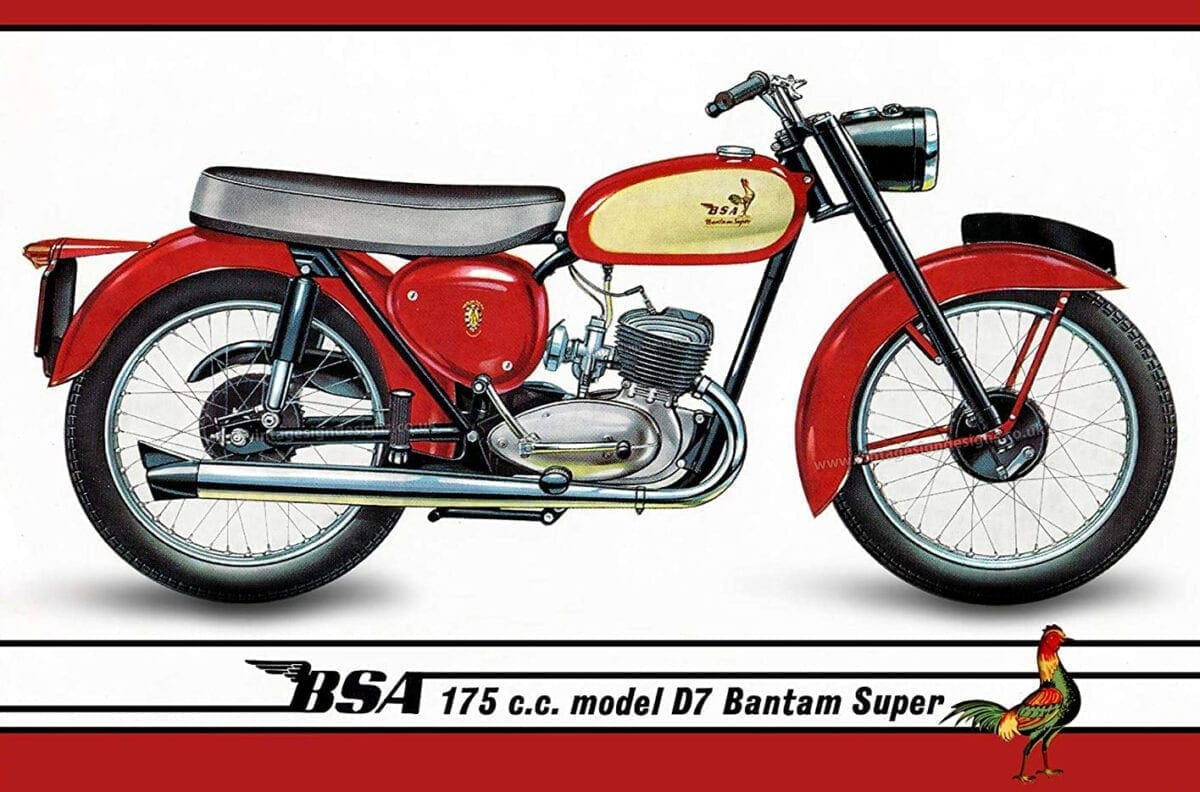 The Bantam was great. As well as the trip home every other weekend, I rode it to work every day. There is no speed limit on a taxiway! After a while, I sought extra power. Phil Irving's Tuning for Speed gave some ideas. The noted Bantam racer Howard White lived nearby and he provided much encouragement and assistance: a Todd head machined for a moderate compression ratio, and some racing clutch plates rather than upgrading to the later four-plate version. I added side plates to the flywheels to increase the primary compression ratio, opened up and gas-flowed the ports, and fitted a 30mm Concentric carburettor. The exhaust was decoked with caustic soda, but left as standard – an expansion chamber would have been too expensive and police-attracting for an impecunious apprentice.
Forks from a BSA C11G were sourced from a secondhand bike bits shop, along with some upgraded shocks (no idea what they came from), and a 2ls front brake from a Honda 160. The frame was painted with blue Hammerite (nothing but the best for me), and tinware rattle-canned in metallic blue. Ace bars were added.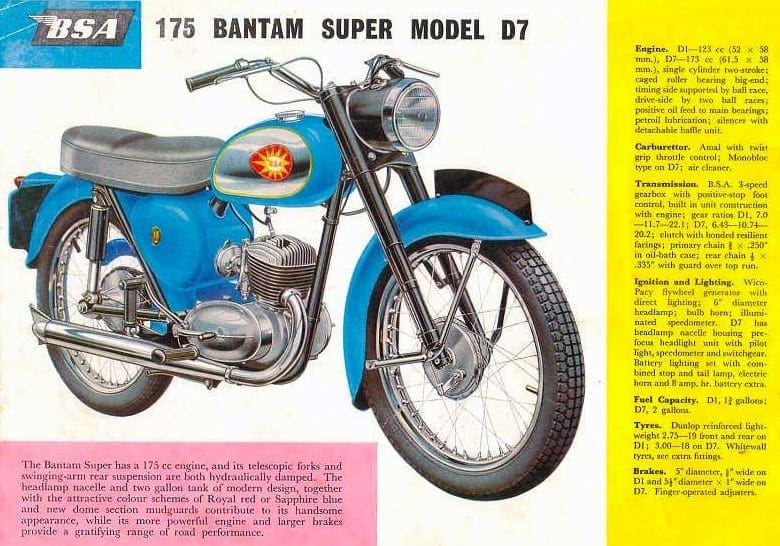 It needed more attention to find the correct timing. Every time it overheated, I would advance it a bit more, and put in a fresh plug. The Bantam was running well enough in time for a trip to the TT, and attracted some attention in the middle of that long, glorious line of bikes on Douglas prom.
While riding out for a day's spectating, I stopped at a traffic light. The bike coughed, then came back up to idle rather slowly. It seemed all right when I blipped the throttle, but when I let the clutch out, it suddenly found a reverse gear! Good job I wasn't trying to get away quickly. Stopping and restarting the engine fixed the matter.
Article continues below...
Advert
While at university, I added rearsets which necessitated removing the kickstart. On one occasion on campus, on returning to bumpstart the bike after a short stop, a similar event occurred… only this time, being sat sideways when the bike went backward, I went over the handlebars. Not a good look!
I reckon the modifications increased the power about 50% – to the dizzy heights of 10bhp! I had a lot of fun with the Bantam for three years, then replaced it with a Triumph bathtub 5TA.
What happened to 888 BWD? According to DVLA, the number plate now belongs to a gold Mercedes. If anyone knows the fate of this much-modded Bantam, get in touch via the magazine…
Article continues below...
Advert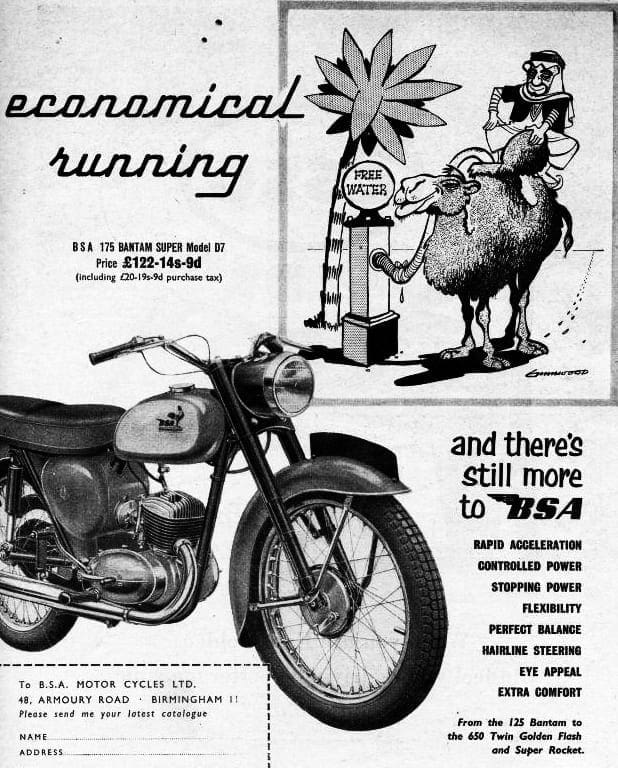 ---
Advert

Enjoy more RealClassic reading in the monthly magazine. Click here to subscribe.
---