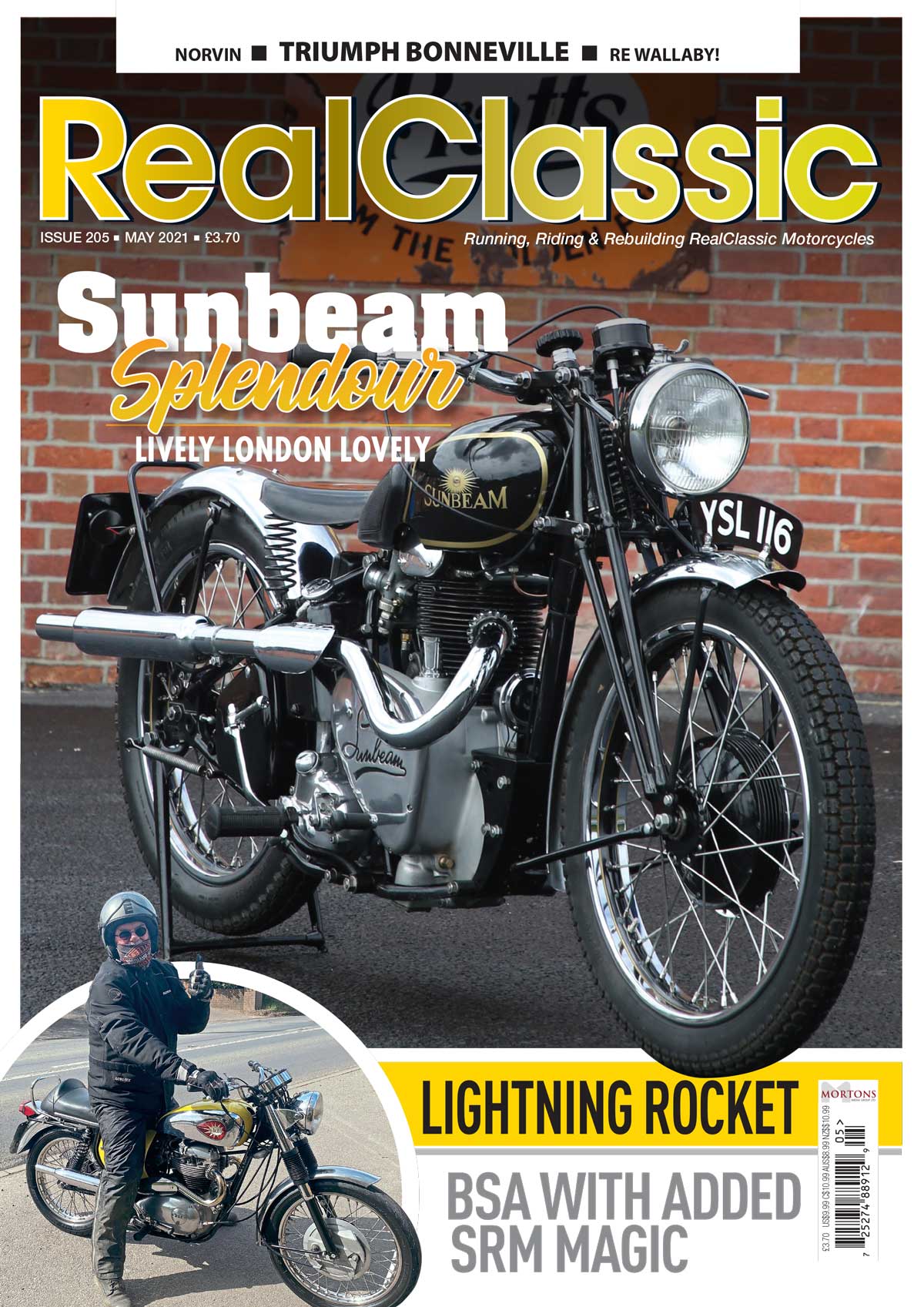 The brand new May edition of RealClassic magazine is packed full of classic machines, tales from the shed, in-depth interviews and striking photography.
Here's what's coming up in the May issue:
Sunbeam B24T Competition
In between the original Marston company's Sunbeam singles and BSA's Sunbeam twins, there was a period when AMC built their own singular Sunbeams down in London. They're very rare. Alan Cathcart rides one…
Royal Enfield Wallaby
Small, springy and built for life in the bush: the Wallaby is an indigenous marsupial native to Australia…and a really rather rare Royal Enfield. Rowena Hoseason reports
BSA Lightning Rocket
What could be faster than a speeding Rocket? A Lightning Rocket! Frank Westworth went out to play…
And there's masses more RealClassic reading in the monthly magazine. Click here to subscribe.