Nearly three decades ago, the first Ducati Monster was unveiled to an admiring public. Since then some 350,000 Monsters have been built. Over time, the Monster's capacity and configuration has changed considerably. In a substantial new book, Alan Cathcart charts the first half of the Monster's story…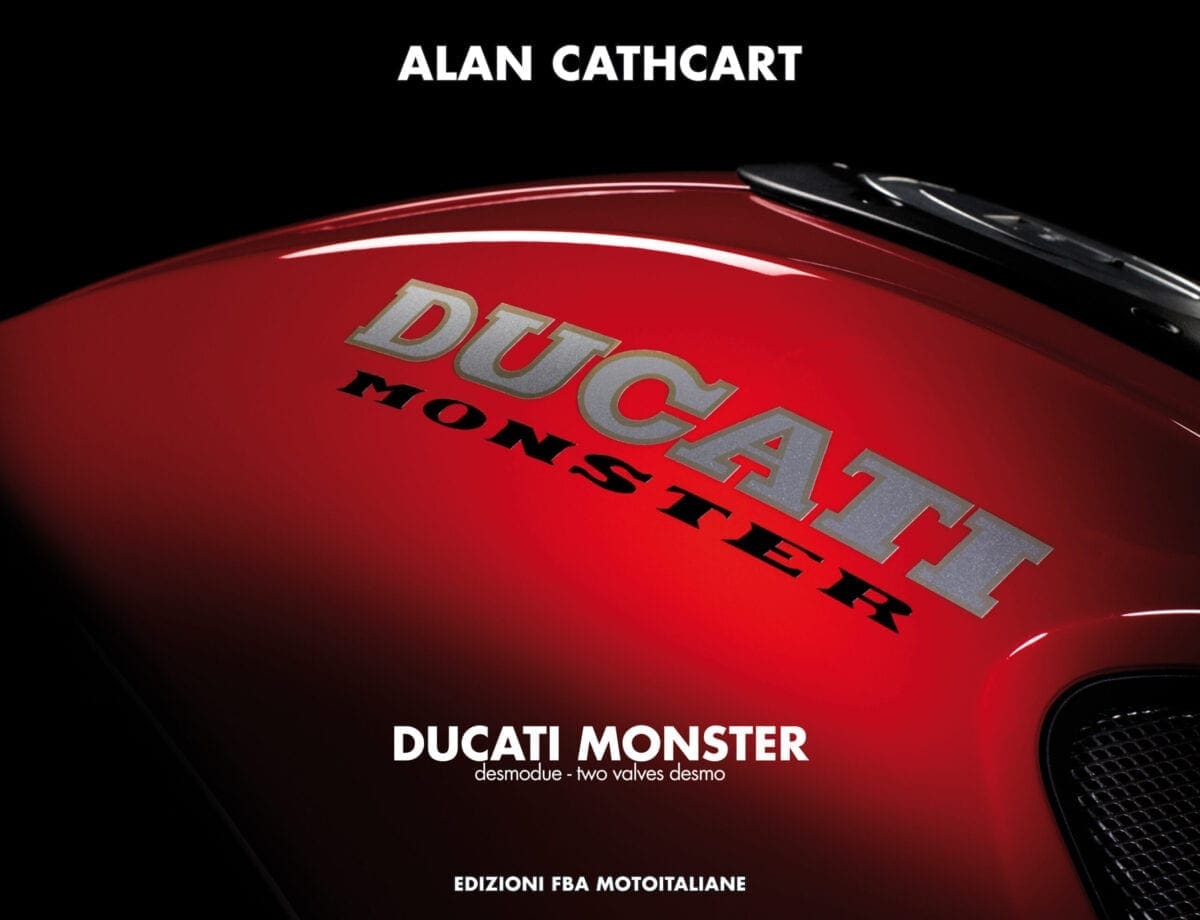 This first volume covers the model's original conception and its development with the two-valve motor, up to the 2001 debut of the S4 eight-valve engine. We have Argentinian designer Miguel Angel Galluzzi to thank for his ground-breaking concept of stripping a superbike back to basics. 'All you need in a motorcycle is a saddle, fuel tank, engine, two wheels and a handlebar. Everything else is superfluous,' he said.
That philosophy soon became a fundamental trend in leisure motorcycling: the combination of power, poise and practicality. The importance of the Monster range to Ducati's balance sheet can't be overstated. Indeed, the only reason the Italian manufacturer stayed in business long enough to eventually be acquired by the Volkswagen Group in 2012 was because of the profits generated by all those hundreds of thousands of Monsters built and sold over the previous two decades. The Monster represents a huge slice of the company's total production for the past 29 years: the Ducati equivalent of Honda's Super Cub!

Back in 1990, Galluzzi converted a factory 888 superbike into the ultimate streetfighter. Since then, Ducati built on the model's cult status as a two-wheeled icon, stepping up sales until the various Monster derivatives represented well over 50% of the company's total production. In 1999, the M600 was the best-selling motorcycle of any kind in the Italian home market – the first time any Ducati had ever achieved such success. To this day, the Monster is the longest-living member of Ducati's model line-up.
Alan Cathcart's new book explores the origin of the Monster in great detail, with significant input from Galluzzi himself, and then charts the development of the two-valve models. A second volume will be published later in 2021 which brings the story bang up to date.
Ducati Monster by Alan Cathcart is a large format hardback, 140 pages, printed on prestige paper. It costs €49 plus shipping from Moto Italiane.
Article continues below...
Advert
Here's one we featured earlier: a 900 Monster Dark which appeared in RC200
---
Advert

Enjoy more RealClassic reading in the monthly magazine. Click here to subscribe.
---