There has been a lot of chatter online about the legality of using LEDs in old bike headlights, following changes earlier this year to the MoT regulations relating to motorcycles. Electrical specialist Paul Goff explains the situation, just as the Driver and Vehicle Standards Agency leapt into action…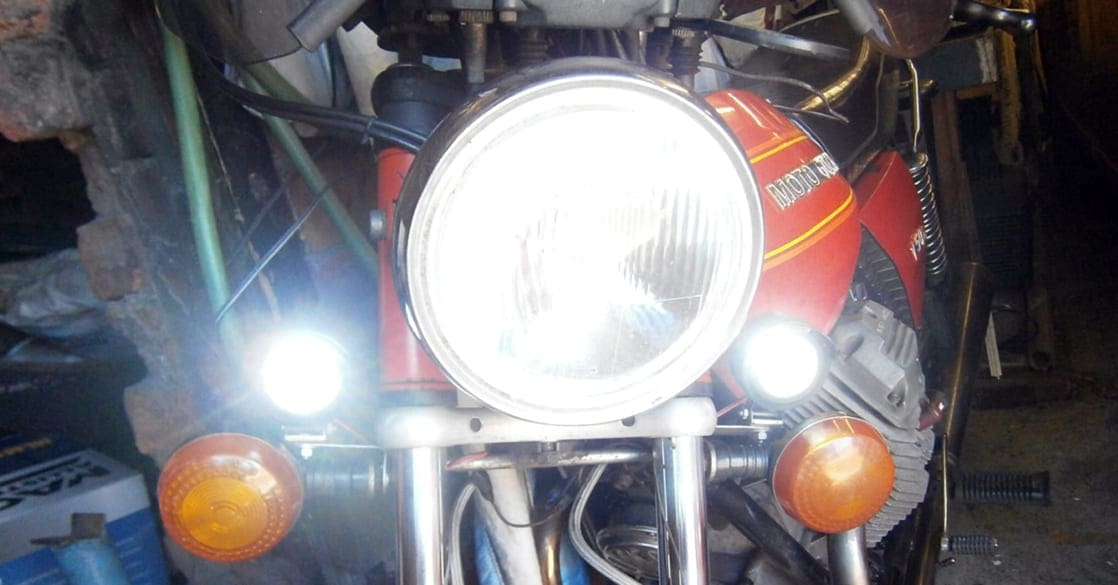 The MoT regulations were updated in January to read 'some motorcycles may be fitted with high intensity discharge (HID) or light emitting diode (LED) headlamps. Existing halogen headlamp units should not be converted to be used with HID or LED bulbs. If such a conversion has been done, you must fail the headlamp.'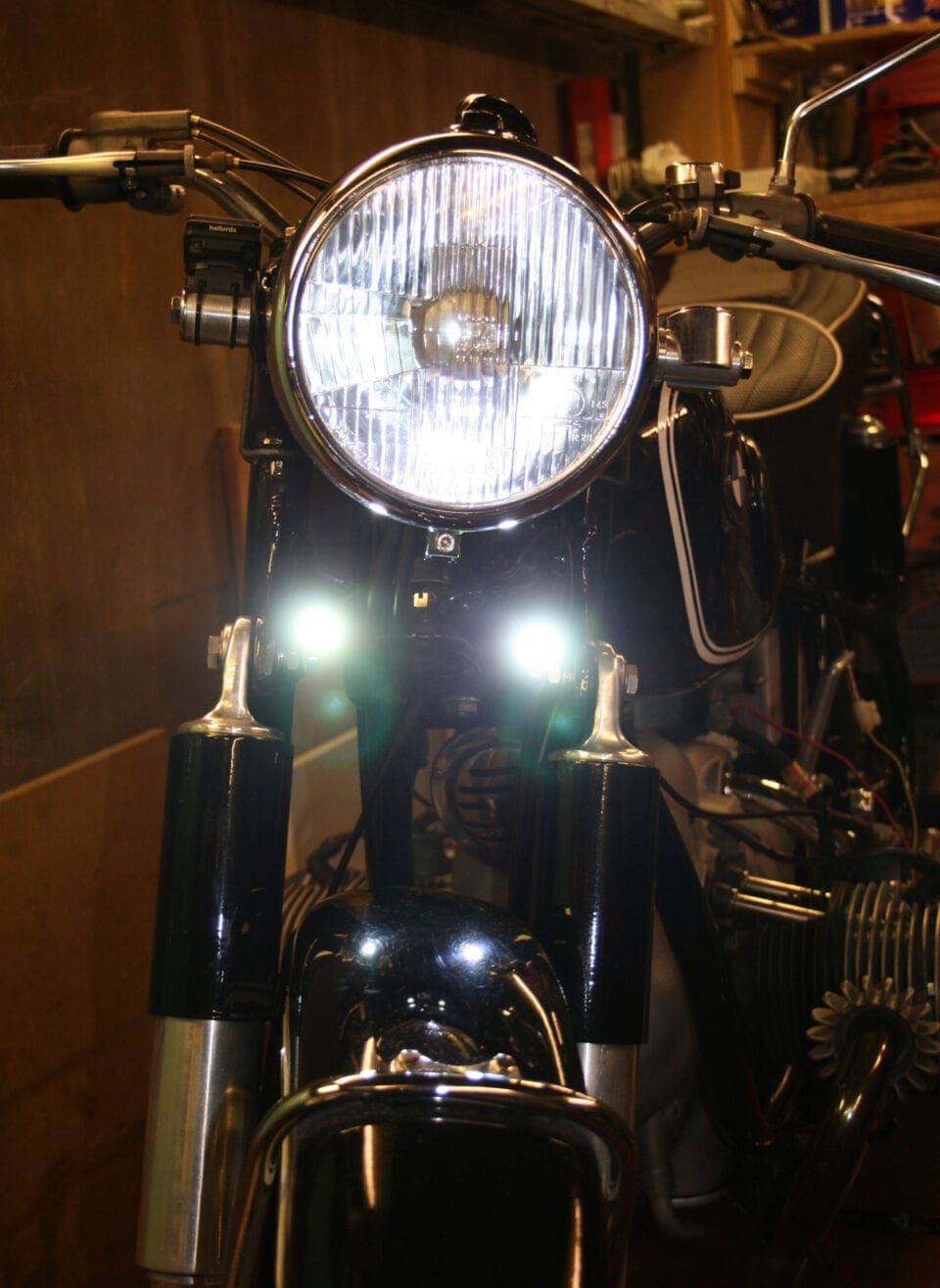 The important words are 'existing halogen headlamp units.' This therefore does not apply to headlights that were originally fitted with the earlier tungsten filament bulbs such as the British pre-focus or bayonet cap types as fitted to all British bikes from the 1920s to the 1970s. These are not halogen headlights, so if you have a recent, good quality LED headlamp bulb in your old British headlamp it should not fail an MoT.
There is no mention of stop/tail or pilot lights so nothing has changed here. Providing they are as bright as a standard bulb, again it should be no problem.
There has been mention that bulbs must have a CE mark. This is correct for modern vehicles but bikes that were made before CE marks were invented are not expected to comply. These are not inspected during an MoT, anyway.
However, the initial effect of the January rule change would mean that if you had fitted a later H4 quartz-halogen headlamp to your bike and an LED then yes, it would've failed an MoT. There is no offence in having a LED headlight bulb fitted, you cannot be prosecuted for it and, providing that it isn't blinding other road users, then there is no problem. It is not correct to call fitting it 'illegal'. It is just an MoT failure.
Article continues below...
Advert
But the situation changed again on 19 March with an MoT special notice which you can find over on the Gov.uk site. 'From 22 March 2021, we're changing these rules so that not all motorcycles and vehicles will fail the MoT test if their halogen headlamp units have been converted to be used with HID or LED bulbs,' it says.
'Class 1 and 2 motorcycles must not be failed for the defect "Light source and lamp not compatible". Headlamps must comply with all other requirements of the test and headlamp aim. For class 3,4,5 and 7 vehicles, the defect 'Light source and lamp not compatible' only applies to vehicles first used on or after 1 April 1986. Should a vehicle be presented for an MoT test with conversions before 1 April 1986 they must not be failed with immediate effect. Vehicles presented with converted halogen headlamp units first used on or after 1 April 1986 will continue to be failed.'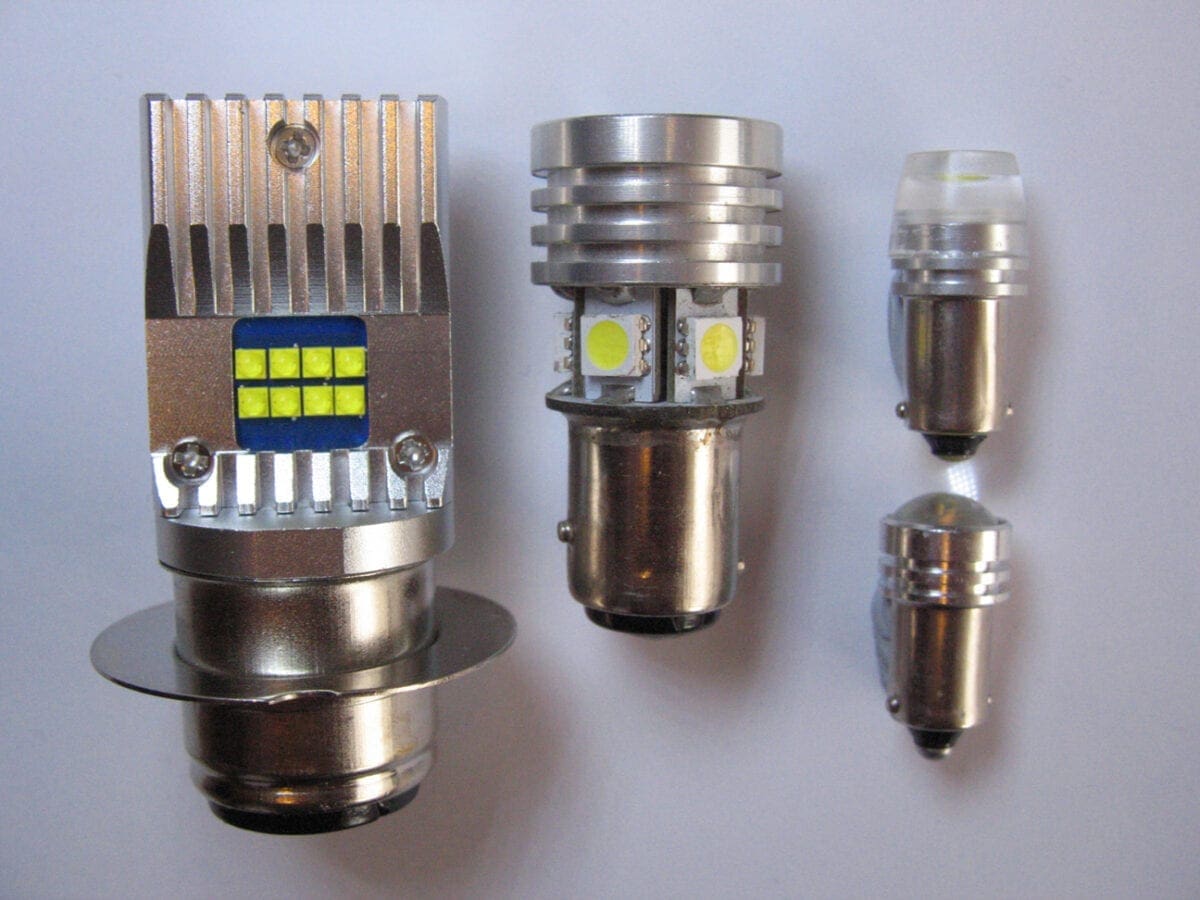 Got that? In short, it means owners of classic motorcycles more than 35 years old need not have any concerns about using LED bulbs in their lights – it won't fail an MoT on that account. And historic vehicles built or first registered more than 40 years ago don't need an MoT in any case – although it never hurts to have an expert check your classic bike at the start of the riding season…
Article continues below...
Advert
———–
Words by Paul Goff / Rowena Hoseason
---
Advert

Enjoy more RealClassic reading in the monthly magazine. Click here to subscribe.
---