200 months ago, RealClassic magazine rolled off the press for the very first time. And now you can read the 200th issue, a special edition with extra articles crammed in to celebrate being very, very old indeed. Read on to discover what's inside the December 2020 magazine, and how you can read it in print or digital formats…
We couldn't let this milestone pass without a special celebration. So the 200th issue of RealClassic magazine boasts not one, not two, but three extra articles about interesting, obscure and intriguing old motorcycles. You'll also find all the usual suspects – such as Frank Westworth, Jacqueline Bickerstaff, Ollie Hulme, Rowena Hoseason, Nolan Woodbury, Alan Cathcart and Ace Tester Miles – casting a nostalgic eye back at some momentous motorcycling moments. Here's where you can order this issue, and here's what you'll find inside:
AJS Model 16: the archetypal British 350 single
Ariel W/NG: returning a military 350 to civilian life
BMW R90/6: the often-overlooked alternative to the R90S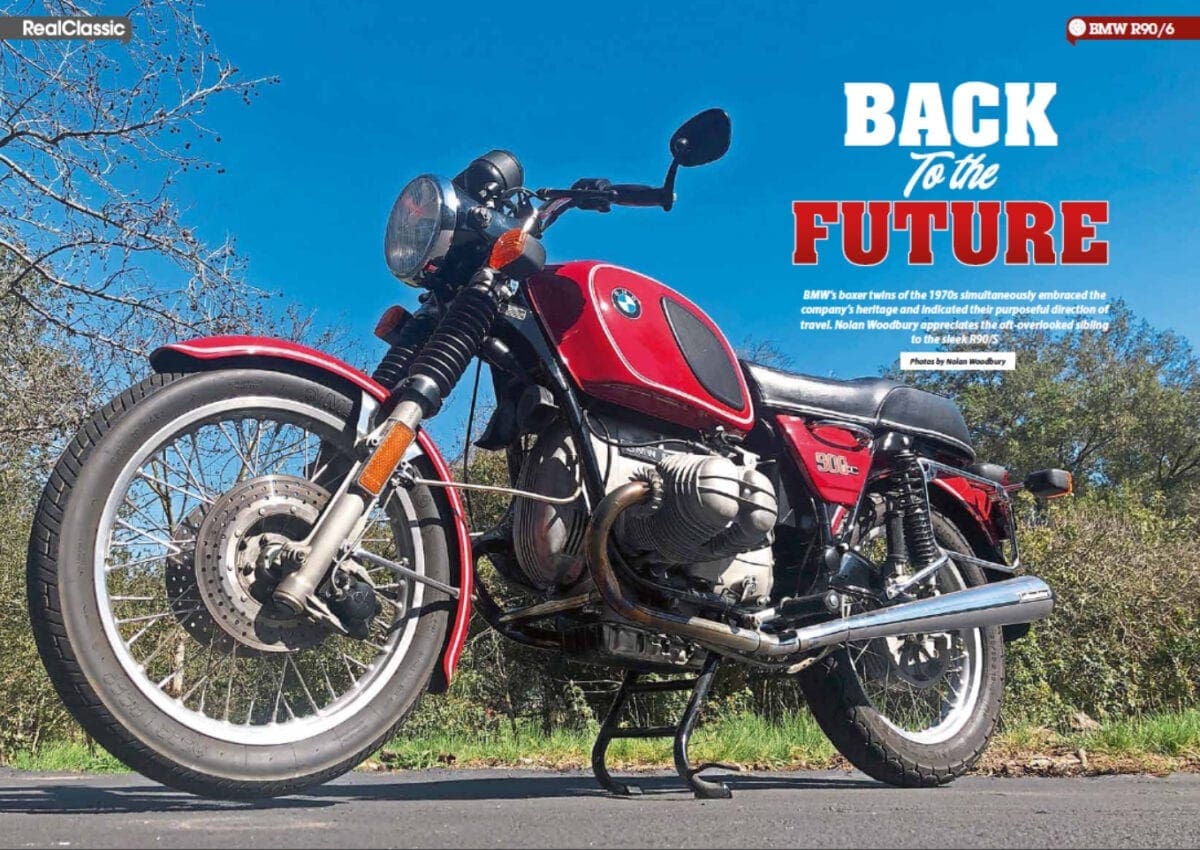 Brake rebuild: strip and bleed an hydraulic system
BSA Royal Star: living with a unit-construction 500 twin
Douglas 350: a pioneer from the flat-tank era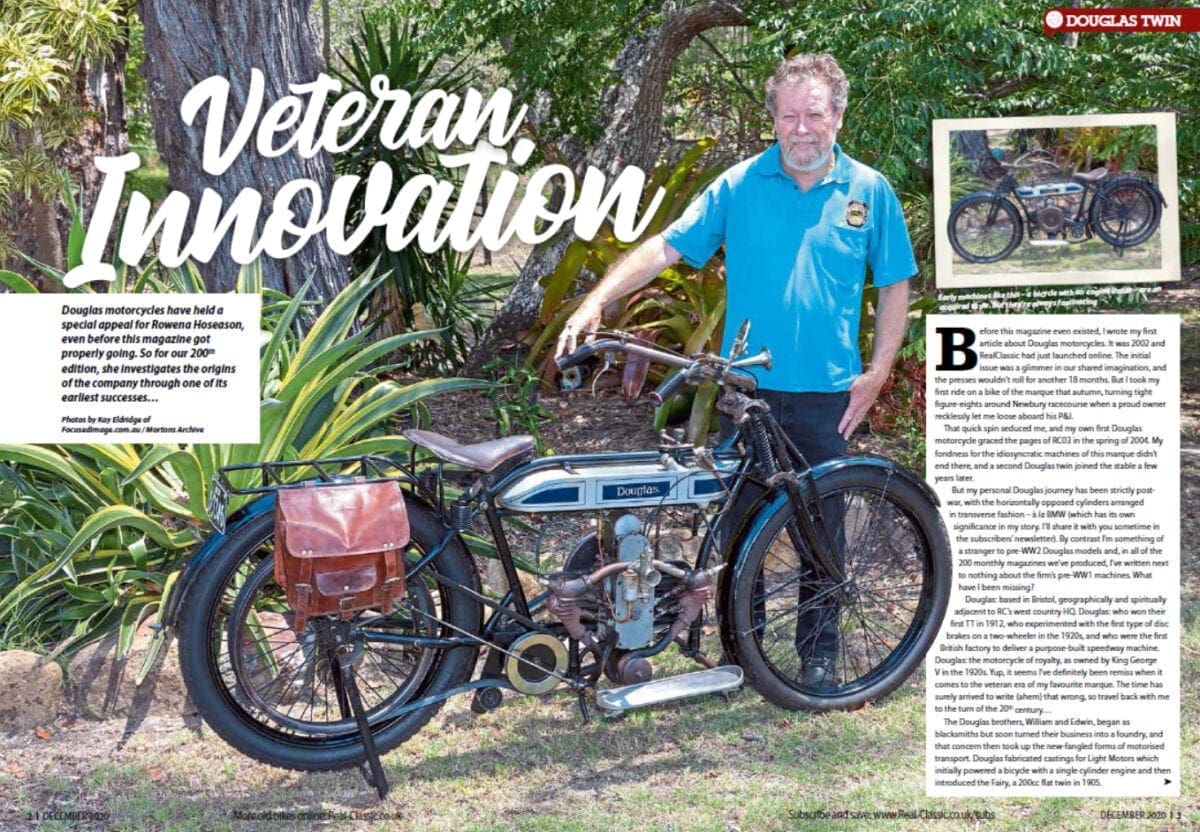 Ducati Monster: the 900 Dark, a real moto retro
Honda Harrier: how to make a 400/4 really fly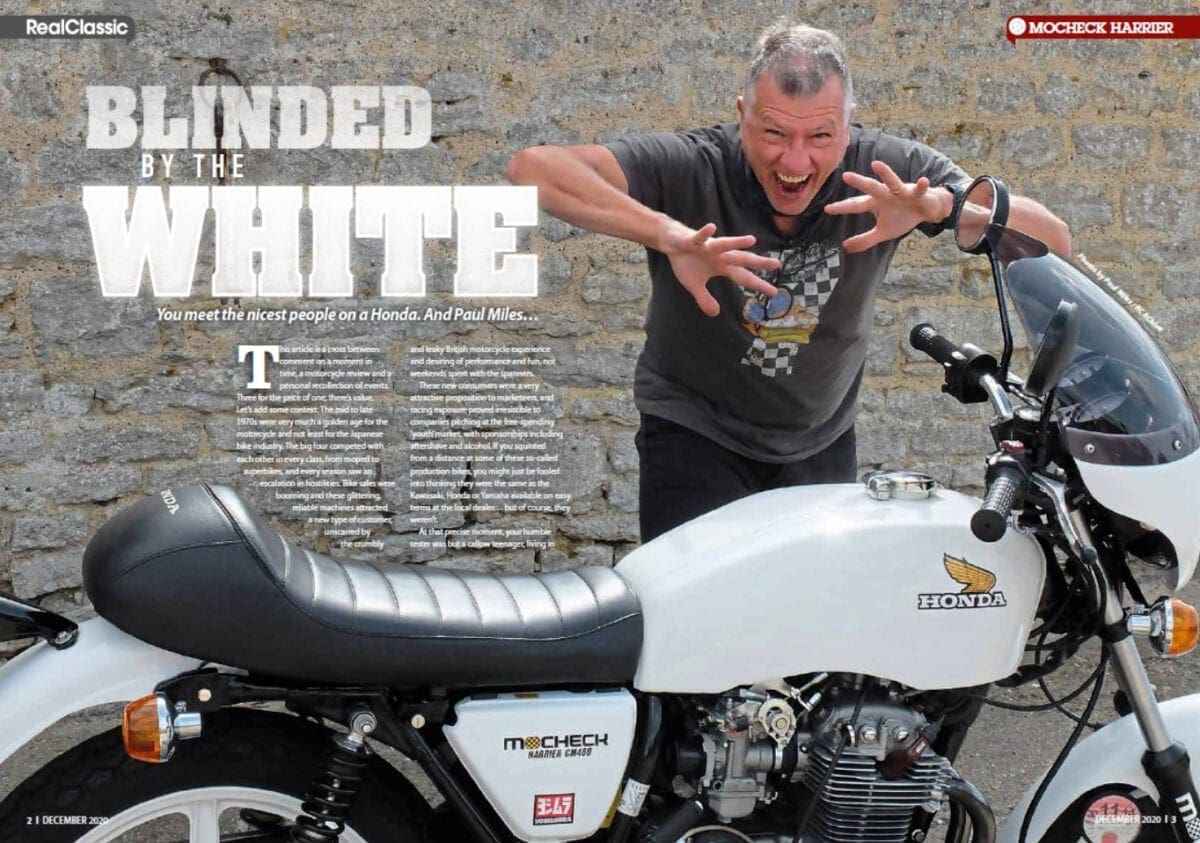 Honda Superdream: too tough to tame
Norton P92: a prototype 500 single which never saw light of day
Tech talk: on flywheel magnetos
Triumph T140 rebuild: starting a new Bonneville project
Triumph T25SS: fettling a unit construction 250 single
Article continues below...
Advert
All this and more appears in RC200 – available here in digital and printed formats. Plus! Subscribers get a special bonus to celebrate our big birthday and can read the very first issues of the magazine – just one of the little extras we like to share with our regular readers. Here's how to subscribe, should you feel so inclined!
---
Advert

Enjoy more RealClassic reading in the monthly magazine. Click here to subscribe.
---