These days it's best not to delay – when you do get an opportunity to ride your old bike it helps to already have a plan in place. The Sammy Miller Museum in Hampshire has adapted very rapidly to the changing circumstances in recent times, providing a safely-distanced destination for motorcyclists to enjoy.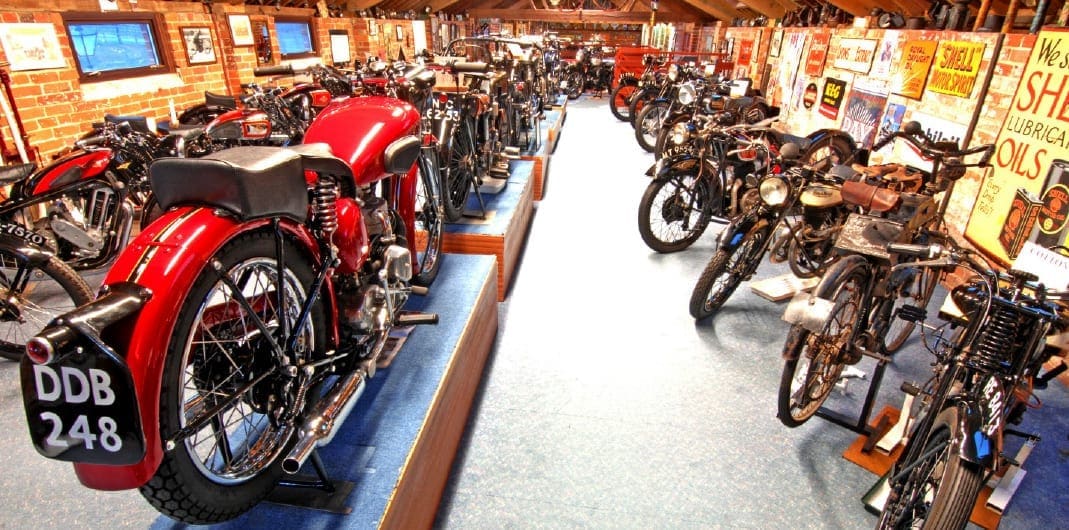 When legal restrictions permit, the museum's hard-standing courtyard is available for themed ride-ins; the museum's many halls open up so visitors can admire the bike, and the tea rooms provide refreshments before you set out on the return ride.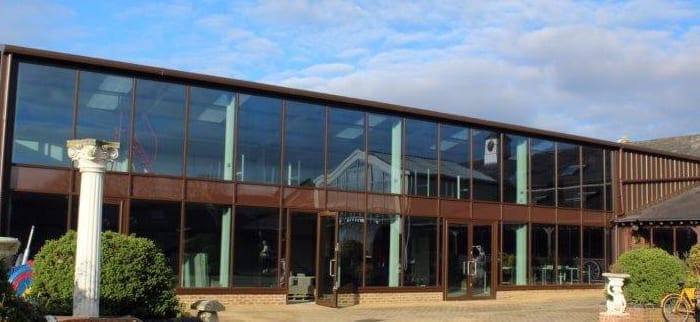 2020 was always going to be an eventful year at the museum – it opened a 10,000 sq-ft extension to exhibit the growing array of classic bikes. There are dedicated displays of racing, road and sports bikes; flat-tank pioneer machines, Vincents and Nortons; Sammy Miller's own competition machines and a treasure trove of memorabilia which include some of Sammy's extensive collection of trophies.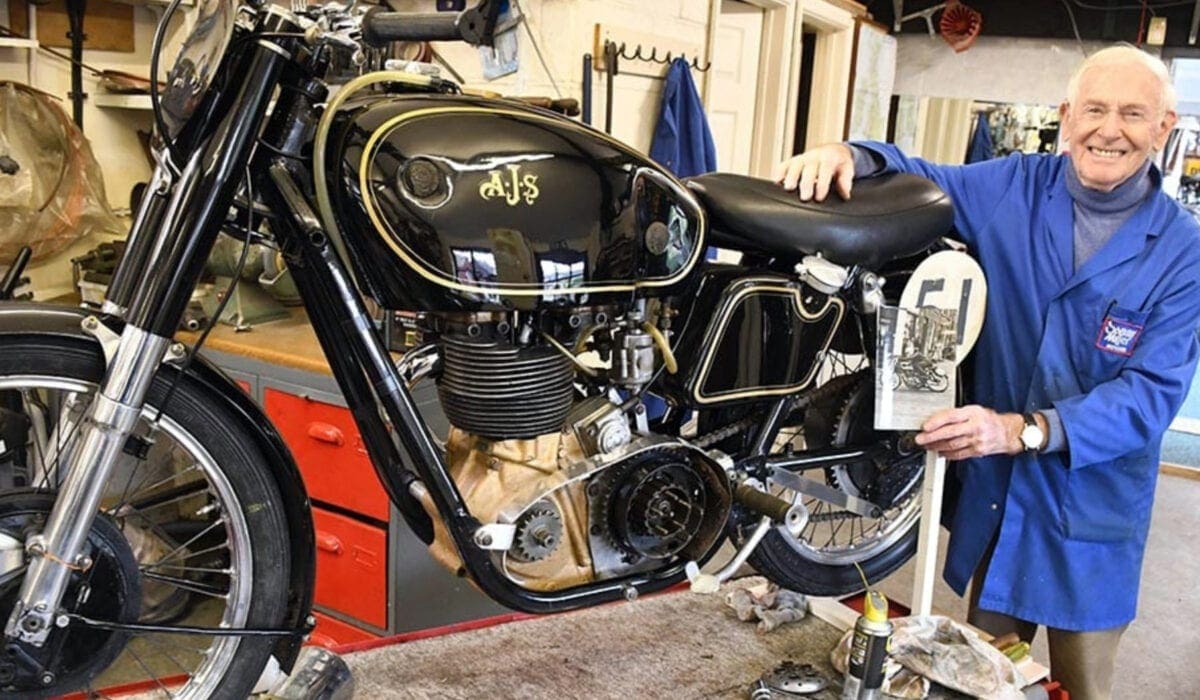 In recognition of its excellence, the museum was shortlisted in the 2020 Historic Motoring Awards in the 'collection of the year' category. A few years ago, RC regular Richard Jones visited the museum and found plenty to entertain him for an entire day. Here's just a few of the rare and unusual classic motorcycles which fell before his lens…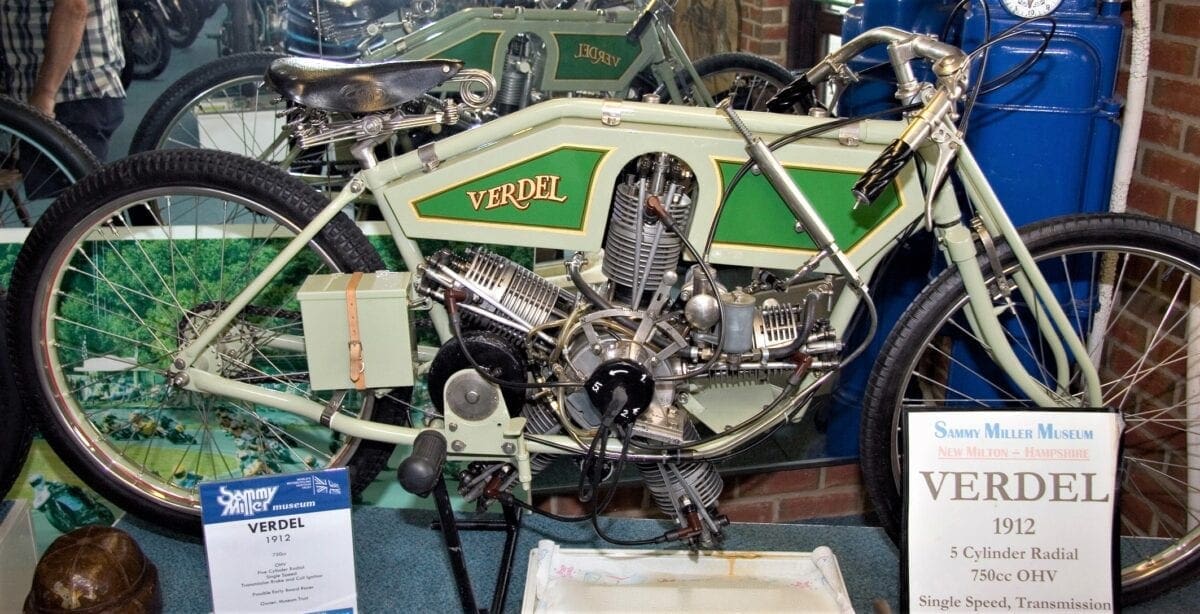 Verdel must have been one of the more unlucky of motorcycle manufacturers – all their paperwork was lost during a bombardment in WW1 and then any subsequent records were destroyed in WW2. The primary business of Verdel was to act as a Peugeot agency in Northern France where they also produced some motorcycles. This particular machine is an ohv 1912 750 with a rather startling five cylinder radial engine but which, with no gearbox and no suspension, may well be an 'interesting challenge' to ride. It appeared from obscurity at the Millennium Montlhéry Coupes Moto Legende and was purchased and restored by the museum.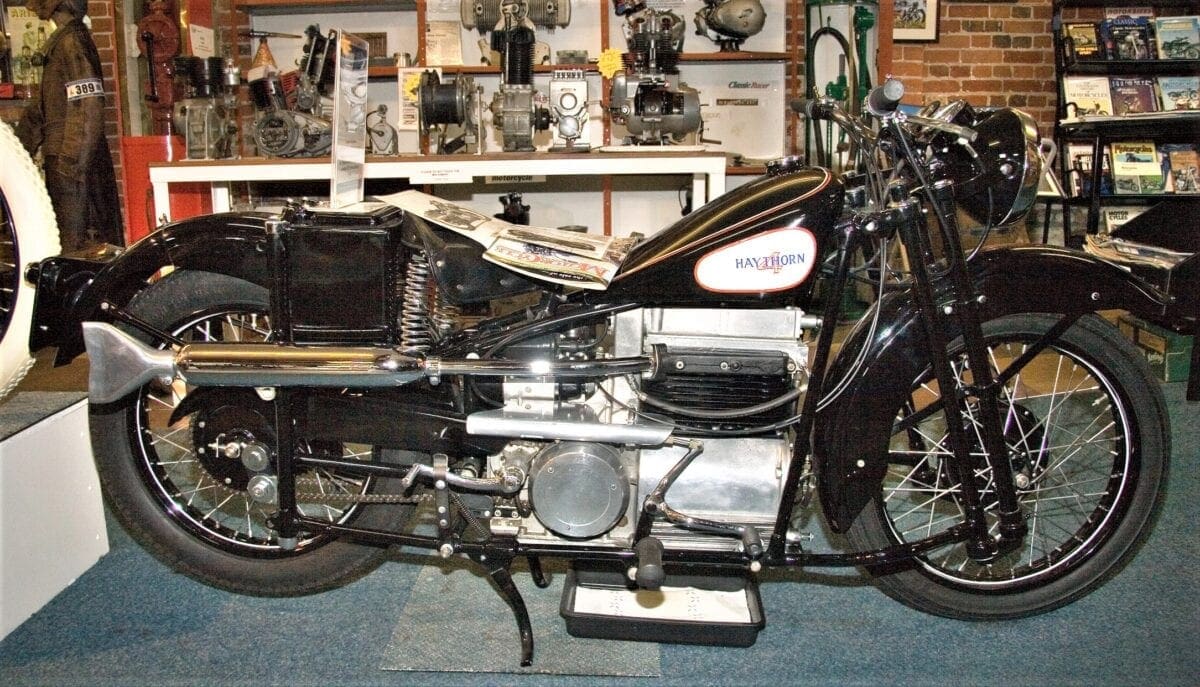 John Haythorn BSc AMIAE was a Scottish engineer born in 1904 who, whilst in his twenties, built a twin-cylinder motorcycle engine. Clearly he was a clever chap as he then went on to produce a car-like ohc 269cc inline four cylinder machine, where the oil cooled and lubricated the fully enclosed valve gear before making its way back to a wet sump. By 1938 the enterprising Mr Haythorn had sorted out some teething problems and put a 500cc version of his engine into an OEC frame. He also used his engineering talents to add linked brakes, rubber mounting points for the engine and a complicated double clutch mechanism which selected two different rear chain drive ratios (a gearbox was thought to be unnecessary by Mr H who had intended to supercharge the machine). Regrettably Mr Haythorn then became distracted with other projects and his prototype disappeared until the museum found and restored it in 2004.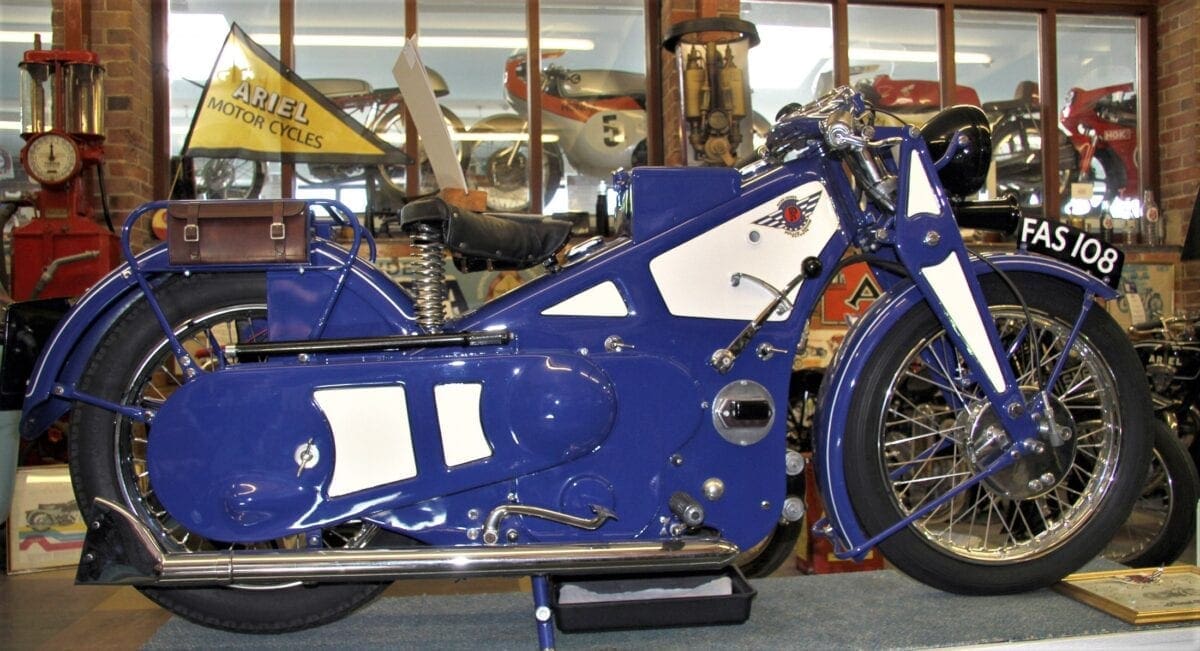 Cyril Pullin first came to the attention of the motorcycle world when he won the 1914 Senior TT aboard a Rudge; thereafter he became the first person to lap Brooklands at over 100mph on a 500. His talents were not limited to riding but also design and in 1920 he had devised a pressed steel frame motorcycle for which he retained the manufacturing rights. When the Ascot Motor & Manufacturing Company of Letchworth had some spare capacity on their pressed steel car production line, they asked him to design an appropriate motorcycle to take up the slack.
Mr Pullin came up with a 500cc machine featuring fully enclosed bodywork, coupled hydraulic brakes and a handlebar mounted instrument panel with more dials than you could shake a stick at. The 'New Wonder Motor Cycle' was launched at the 1928 London Show where it was claimed 3000 orders were placed by enthusiasts. Regrettably the machine had not been properly developed, suffered problems and even threw off leading journalist Torrens – not perhaps the best publicity for your new machine…
You won't be surprised that the receiver was called in and by 1930 the remaining stock of machines was being sold off at Rennos, a London dealer from Islington, for £45 a go. In 2013 Bonhams sold a machine for £29,900, including premium, and this year one reached £27,600 at Stafford. Not a bad return.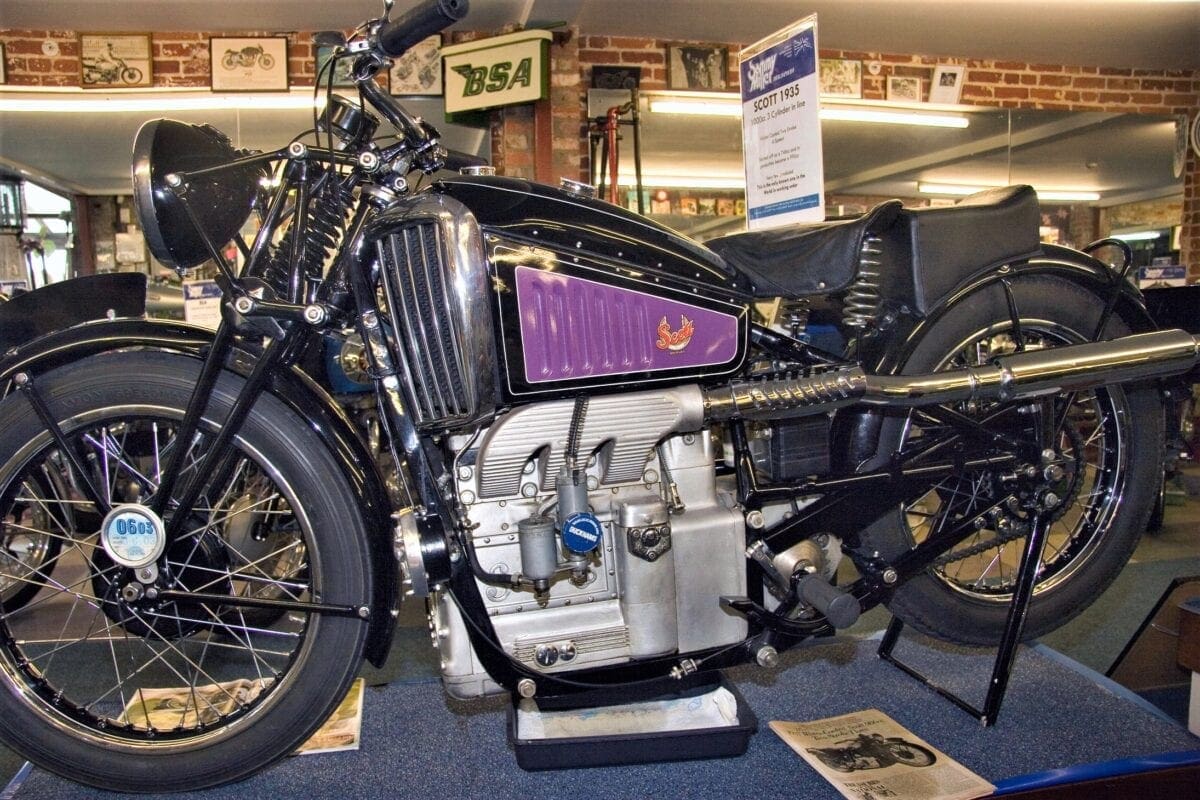 When you think of Scott you think of water-cooled, two-stroke twins; you do not think of water-cooled, two-stroke, three-cylinder in-line behemoths of 1000cc but, nevertheless, there is one at the museum. In 1934 William Cull at Scott began work on a 747cc triple that weighed in at a rather chunky 448lb; it was liked by Albert Reynolds, a major investor in Scott, but was apparently less well received by factory test rider, Allan Jefferies.
The prototype was never developed into a production model but, lo and behold, Scott staff rolled out a 986cc triple, developed from the smaller machine, at the 1935 London Show at Olympia. However few were built and after three years it was no longer in the Scott catalogue. Sammy Miller purchased this one – together with works drawings, moulds and spares – in the late 1980s and treated it to a full restoration. Believed to be unique, it could perhaps be described as one of the world's first superbikes.
Next time: more unusual classic and vintage bikes from around the world, all housed at the Sammy Miller Museum
————-
Words and photos: Richard Jones / RC RChive
There are more of Richard's reports and photos at www.flickr.com/photos/cerrig_photography/sets/
---
Advert

Enjoy more RealClassic reading in the monthly magazine. Click here to subscribe.
---