In 1977, Triumph celebrated the Queen's silver jubilee with a 'Silver 750' T140 limited edition, a Bonneville with a distinctly red, white and blue theme. 1000 were built for the British market – and this year you have the chance to win one of them in the National Motorcycle Museum's summer raffle…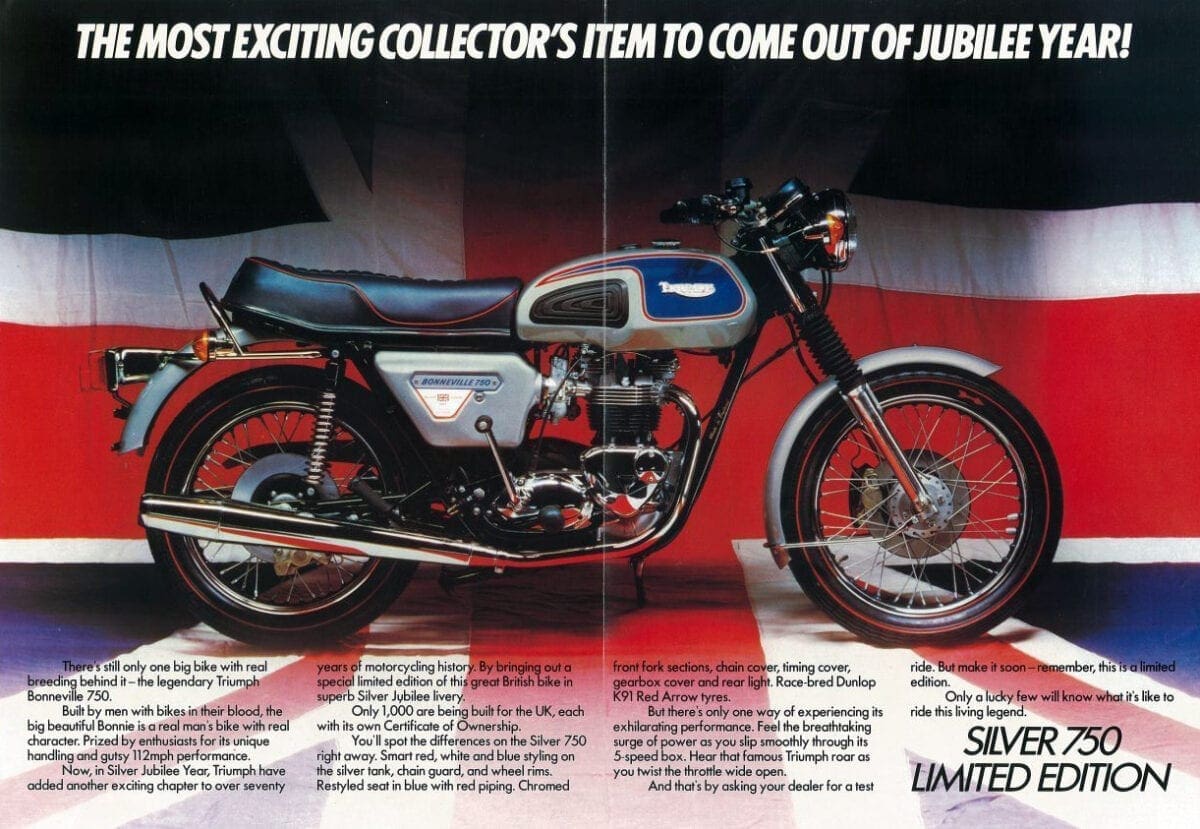 Although the April Stafford Show couldn't take place, a bit of creative thinking meant that the NMM still managed to hold their spring prize draw as scheduled during the lockdown. They drafted in John 'Mooneyes' Cooper who was delighted to do the honours, and drew the winning ticket at home. One Andrew Winscome is now the proud owner of a squeaky-clean Triumph Thruxton 1200, straight from the showroom.
The summer NMM raffle is now up and running, and this time the prize is another new bike – but it's a new bike which rolled out of the factory four decades ago! First prize in the NMM's is this 1977 Triumph Bonneville 750, one of the Silver Jubilee special editions with the celebratory paintwork. This machine has never been run or registered and shows just four miles on its odometer. And those miles are from where it's been rolled around over the years. So the lucky winner will be its first rider…
When it was launched, Triumph promised that this T140 was 'built by men with bikes in their blood… Prized by enthusiasts for its unique handling and gutsy 112mph performance.' Each of the special editions Bonnie came with its own certificate to match the silver petrol tank, wheel rims, seat piping and chain guard with their patriotic red, white and blue highlights. Splashes of chrome enhanced the forks, gearbox, timing and drive covers. There was a slightly different edition made especially for the American market.
'Feel the breathtaking surge of power as you slip smoothly through its five-speed box,' said the advert. 'Hear that famous Triumph roar as you twist the throttle wide open. Only a lucky few will know what it's like to ride this living legend.'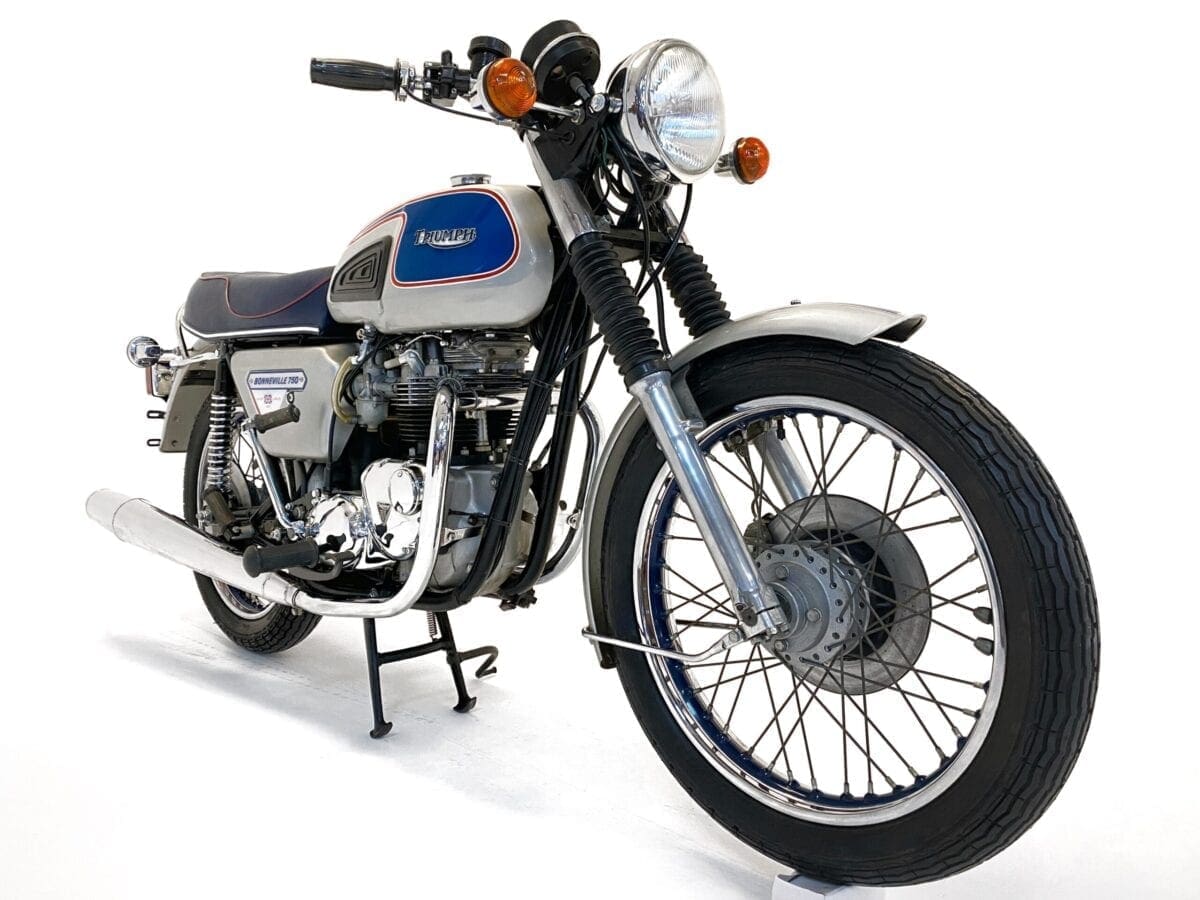 The winner of the NMM raffle will be able to do just that. Second prize is a superb Sealey tool chest which retails for around £850. The draw is scheduled to take place on Saturday 31 October 2020 at the NMM's annual LIVE event. Save that date: the current plan is for the event to go ahead with all the necessary social distancing precautions in place.
Raffle tickets cost just £2 each, sold in multiples of five. They can be purchased online or from 01675 443311. Tickets have also been distributed with recent editions of RC, so check to see if you've already got some!