RealClassic reader Brian Sussex recently uncovered some wonderful photos, handed down through his neighbour's family. Arthur's uncle George, it seems, was a clubman racer who ventured to the Isle of Man in 1934 to participate in the premier amateur event of the year, the Manx Grand Prix…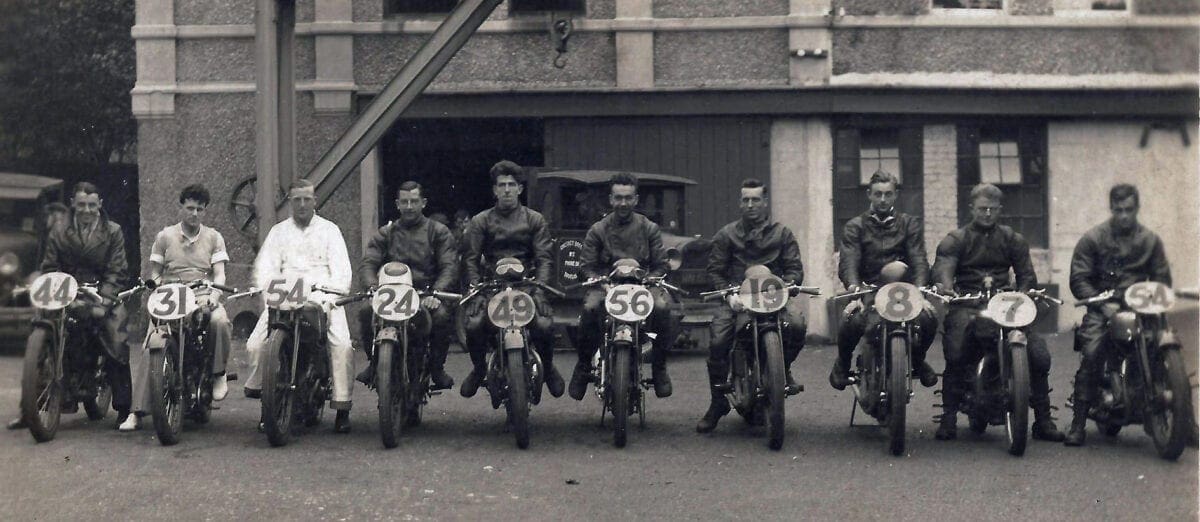 The Manx GP began in 1923 when there were suggestions that the TT might be relocated away from the Island. The Manx Motorcycle Club set up this alternative event across five laps of the wildly challenging TT mountain circuit. Unlike the TT races where factory teams tended to dominate the action, the Manx GP was initially for private riders on adapted roadbikes without support or special parts from the manufacturers.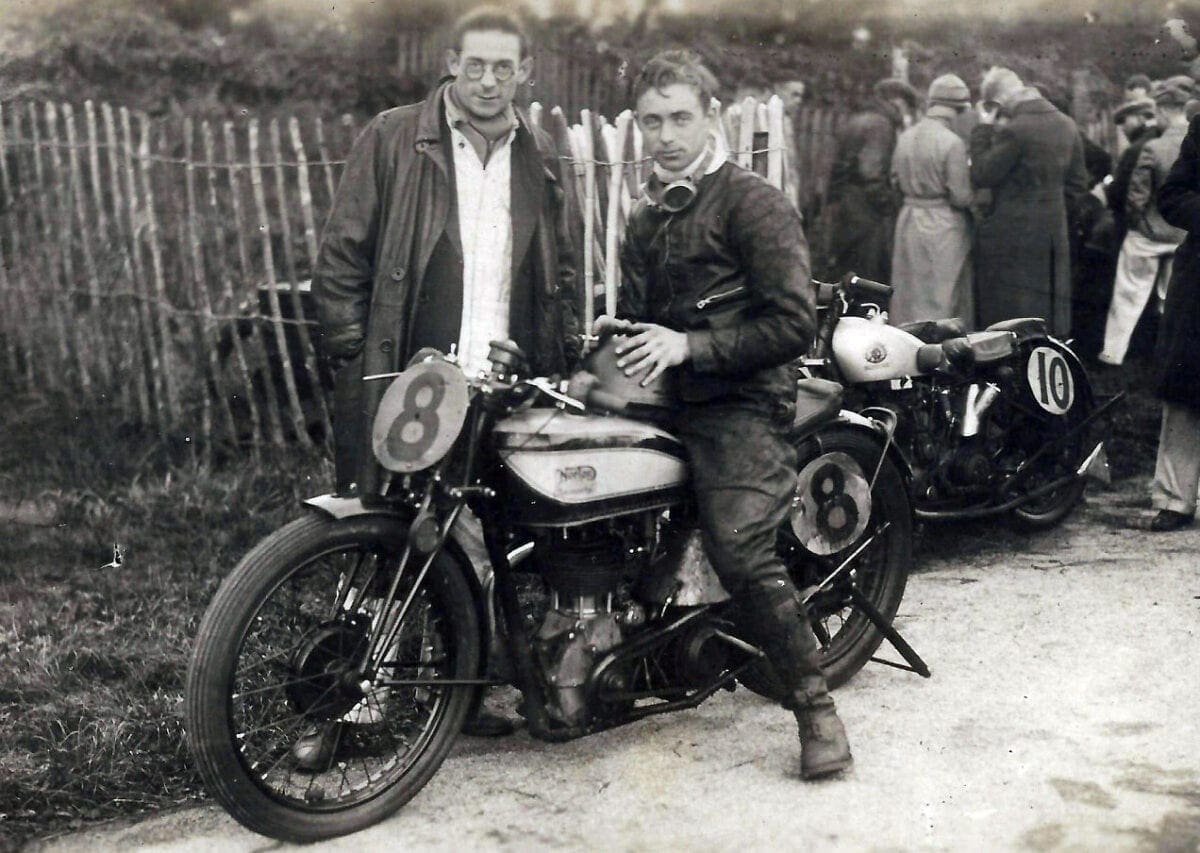 RG Barawitzka, a Norton rider in the 1934 Senior MGP
The amateur ethos blurred over the years as some riders secured sponsorship and special components from dealers. The Manx GP evolved into a fiercely competitive proving ground where the new talent might catch the eye of a TT team manager.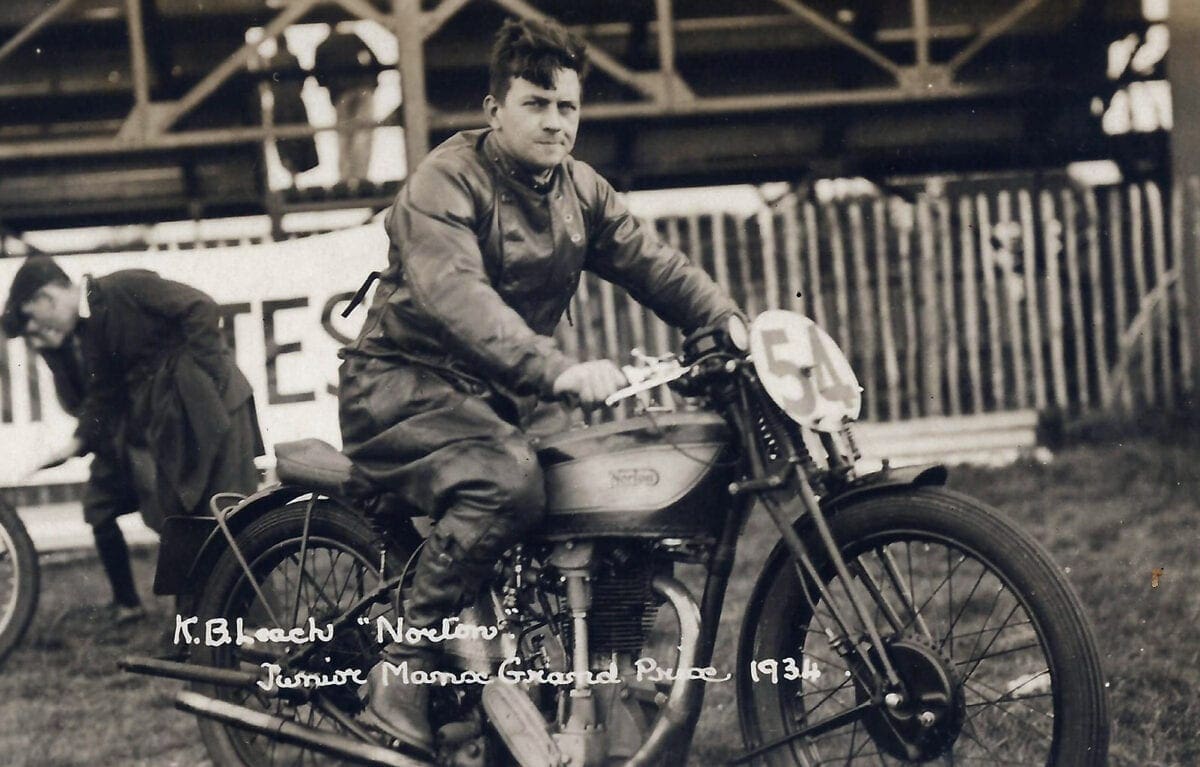 In 1934, when Uncle George took part, there were just 25 finishers from the field of over 50 in the Senior MGP. This was the era when cammy Nortons ruled the roost – the top three places were taken by Norton riders with Doug Pirie finishing first. He completed the course in 2 hours and 51 minutes – one of only two competitors to finish in less than three hours – averaging a sniff under 80mph.
A pair of Velocettes crossed the line in lock-step together in fourth and fifth places, with Bob Foster on a Sunbeam less than a minute behind. The rest of the field comprised riders aboard Vincent HRD machines, Sunbeam, Rudge, OK Supreme and AJS – and many more Nortons and Velos.
Uncle George (GA Cole) is listed as one of the DNFs, riding a Vincent. He's in good company – Freddie Frith, chasing his first IoM win aboard a Norton, also failed to make it to the line this time. It would all come good for Freddie the following year in the Junior GP when he finally claimed the top spot, and would of course go on to be a multiple TT winner before and after the war.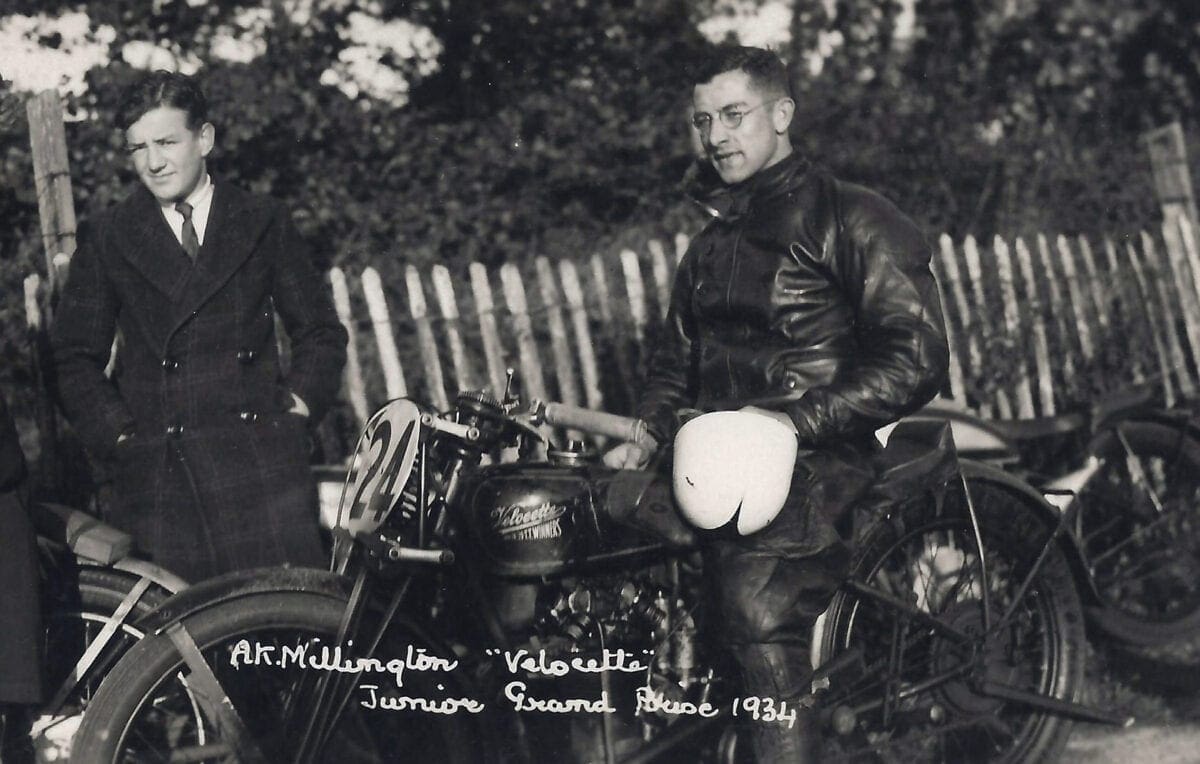 Most of the riders pictured here also retired from the Senior race, although AK Millington finished in the mid-field of the Junior aboard his Velo. As for Uncle George, well, his name doesn't appear again in the MGP/TTR database so we must assume that this was his only foray onto the Island. Unless, of course, you know different…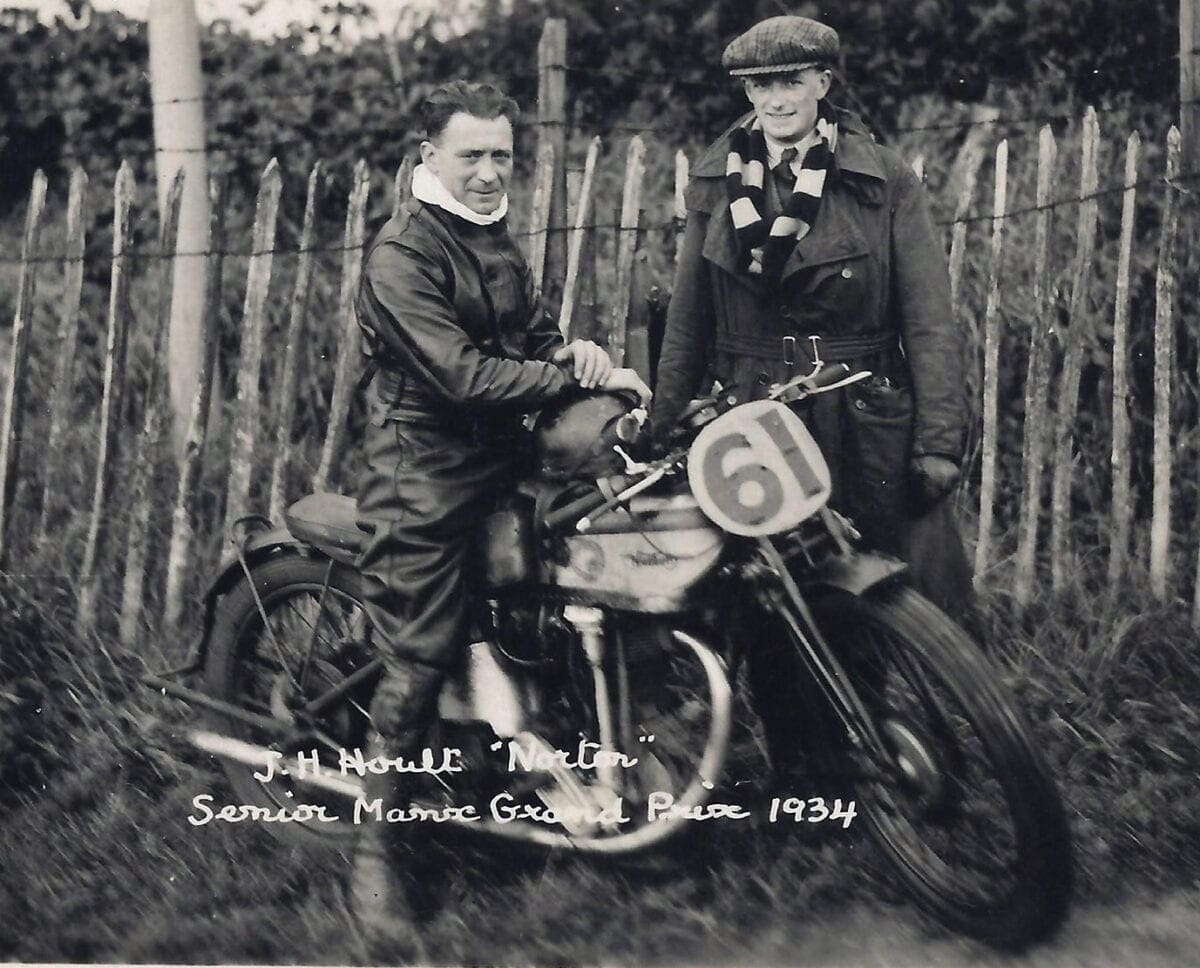 ———–
Photos courtesy of Brian Sussex and Arthur-next-door
You'll find stack more information about the Manx Grand Prix at the official IoM Museum / heritage site, which includes a spiffy searchable database