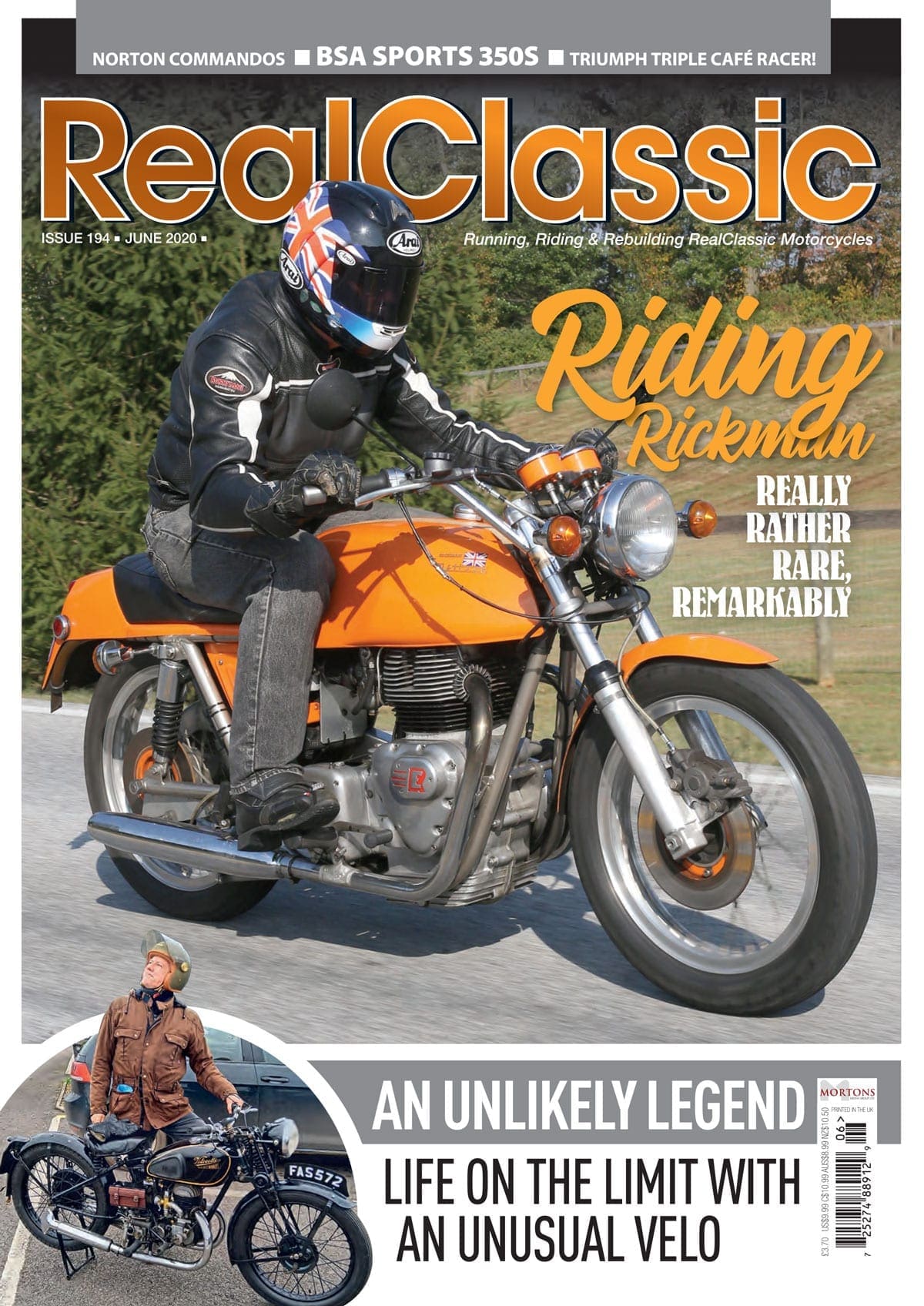 Our brand new June edition of RealClassic magazine is packed full of classic machines, tales from the shed, in-depth interviews and striking photography.
In our latest issue, we take a closer look at the Rickman Interceptor! Plus, discover the story of BSA's super stars. Also in the June issue:
Rickman Interceptor
Take a venerable roadster twin engine and build it into an up to the minute race frame. Alan Cathcart rides the result!
Triumph Cafe Racer
How do you convert an out of date and overweight Hinckley triple into a brash and brawny roadster? With a cafe racer kit, of course!
Norton Commandos
Asked more than once which is his favourite British twin, Frank Westworth always recommends Norton's characterful Commando. Here's why …
Father's Day Deal!
This Father's Day, get an extra £5 off when you buy your father something he'll really appreciate.
Take out a gift subscription for any of the following titles and we'll give you an extra £5 off… making it even cheaper for you to spoil him this Father's Day. Click here to see some fantastic offers on subscriptions!