Over the years, many of Stu Thomson's motorcycles have been powered by single cylinder motors. He's owned and ridden trad British bikes like Velocette's Venom, sporty Italian classics from Moto Guzzi and Aermacchi, and modern classics from Enfield and the Far East. So what can Stu conclude after trying so many different types of single-cylinder motorcycle?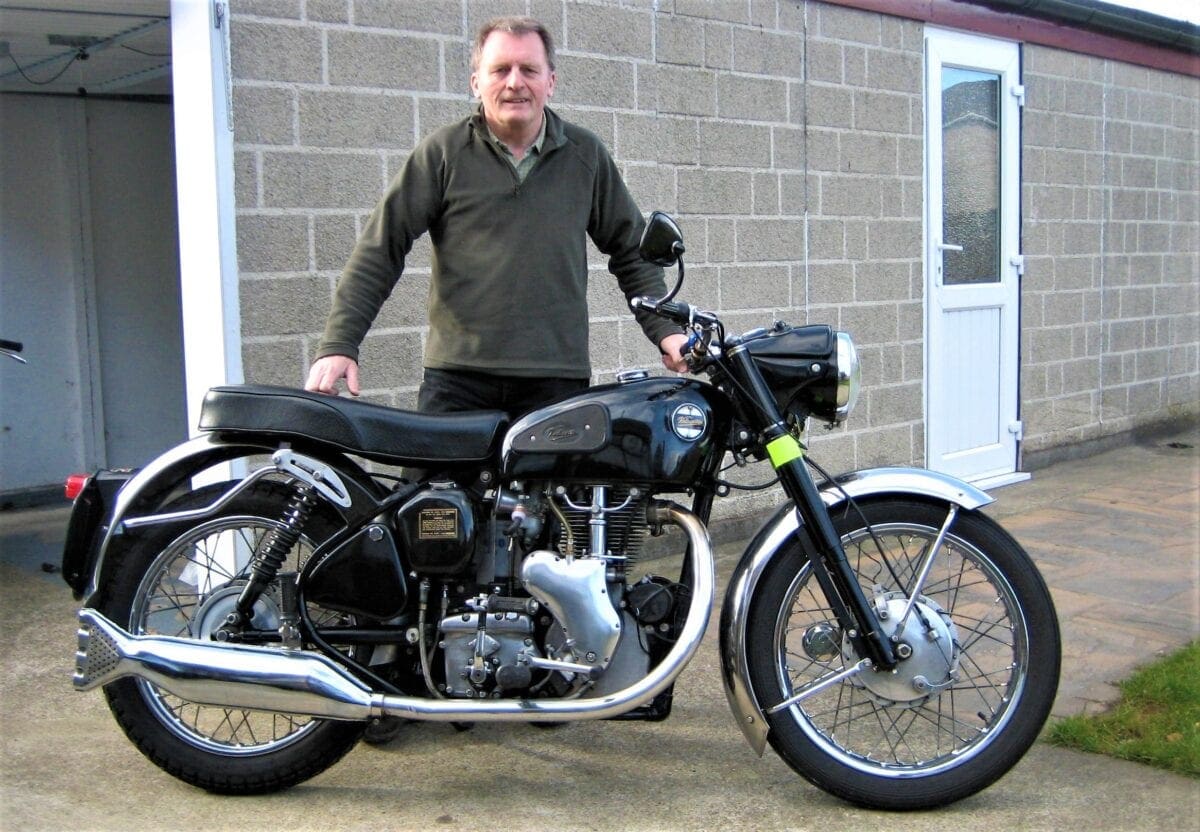 Before the multi-cylinder machines became mainstream, big singles were the bikes to have for simplicity and economy. In recent years, singles (not necessarily big) have come back into fashion in the form of rejuvenated old brands like AJS, with Chinese and Indian manufacturers employed by European firms including BMW, Benelli and KTM. The engines usually feature overhead cams, balance shafts, fuel injection and other technology to cancel vibration and meet European standards.
When considering a big single, classic or otherwise, what should you look for? I have a few big-ish singles, and quite a few little 'uns as well. They range from the 1950s right up to 2019. They all top out at around the 6000-6500rpm mark. Two are fitted with balance shafts, another relies on a compact, heavy crank. Another has a rather large flywheel to smooth out the vibes, and one has very little crank effect. They are a 1959 Velocette Venom 500, a Yamaha 1998 SZR660, a 1962 Moto Guzzi Lodola 235, a 1959 Aermacchi 250 Ala Azzurra, and an up to date Enfield Himalayan 411.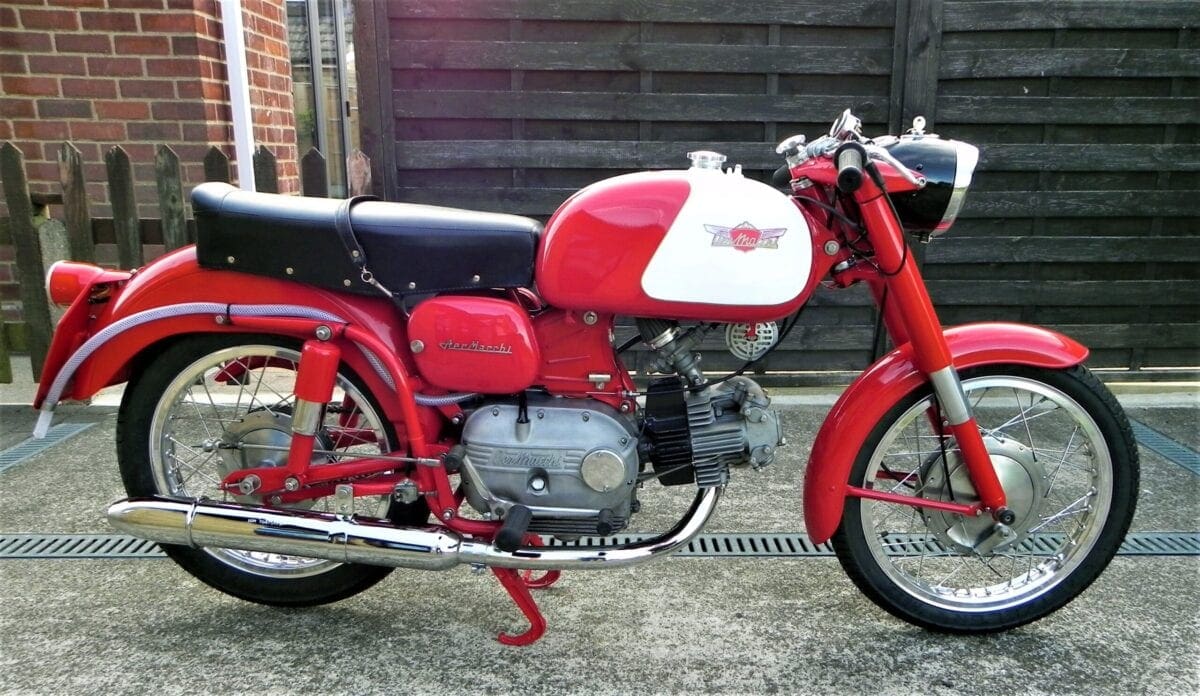 All handle extremely well and can be pushed into corners and hold their lines well, even with quite a variation in mass, style, tyres and years between the frame designs. The Velo wears classic Roadriders, Pirellis on the Enfield and Guzzi, Metzelers for the Aermacchi, and Bridgestones for the Yamaha.
You might think that all singles have similar characteristics if different amounts of torque and flexibility but this is certainly not the case. Looking at the bore and stroke specs:
Yamaha 660: 100mm x 84mm
Velo 500: 86mm x 86mm
Enfield 411: 78mm x 86mm
Aermacchi 250: 66mm x 72mm
Moto Guzzi 235: 68mm x 64mm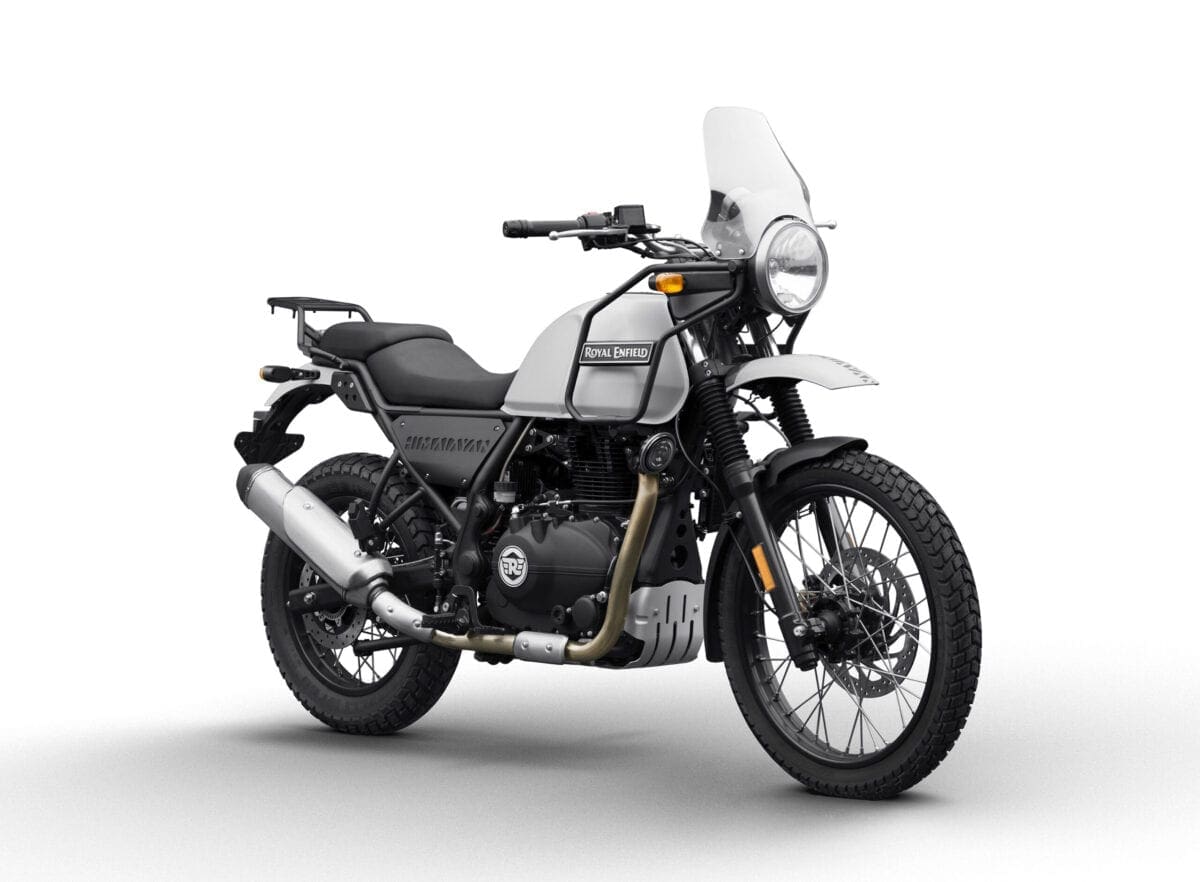 In the bigger bikes, the strokes are virtually the same – probably something to do with physical engine size and crank throw/case limits. The Guzzi is short stroke and the Aermacchi relatively long stroke for a 250. Some earlier British singles, like the Norton Model 18 have a long stroke of 100mm, while the Gold Star BSA is 88mm and almost square.
The most powerful of my singles is the Yamaha at 48bhp, then the Velocette with 36bhp. Next the Enfield with 24.5bhp, the Aermacchi at 15bhp and finally the Guzzi with a mere 11 horsepower. But power is not the whole story. Torque and flywheel effect are as or more important than outright power when out on the road. The Enfield is by far the easiest to ride with a well-behaved electric-start engine, modern fuel injection and ignition with a flat torque curve despite its modern horsepower. It's possible to bimble along in fifth gear at 30mph and accelerate away without any drama, due to the very flat torque curve from the long-stroke engine – described by some of my Velocette friends as a gutless wonder!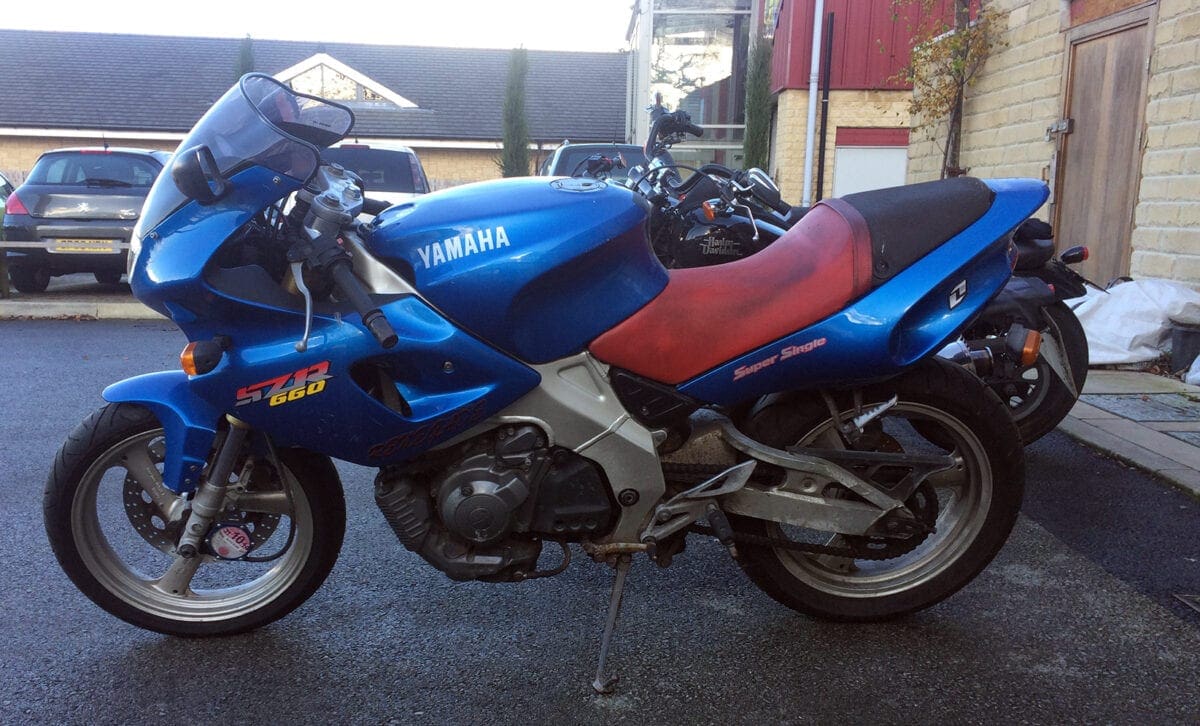 The Velocette is similar but demands a very light throttle, otherwise it protests due to the on/off nature of the old fashioned mechanical advance on the end of the magneto shaft. The engine's square bore and stroke are allied to a very heavy, slim compact crank. The Yamaha is very unhappy pulling away in any but the lowest gears and does not smooth out until over 3500rpm due to its 100mm bore and a comparatively short stroke. Its lightweight crank, lightweight piston and balance weights producing quite a revvy motor for a big single.
When riding either the Enfield or Velocette, gear changes are reduced to a minimum but with the Yamaha I change gear multiple times trying to keep the revs in a zone where the power delivery to the rear wheel is smooth. The Aermacchi needs high revs as there is little or no flywheel effect. The Guzzi just plods along with its heavy crank and substantial flywheel.
Once over 4000rpm, the Yamaha smooths out, revs quickly to the limiter and is easy to ride but keeping it in the smooth area can be a challenge. Back roads are best ridden in third or fourth gears leaving fifth as an overdrive. The Yamaha also has two carbs, a smaller one for lower revs and then a mechanical link to a CV carb for mid to higher revs, hence the combination of short stroke, light crank and more complex fuelling. I think with the later variants of the 660 engine with fuel injection probably improved the flexibility of the engine.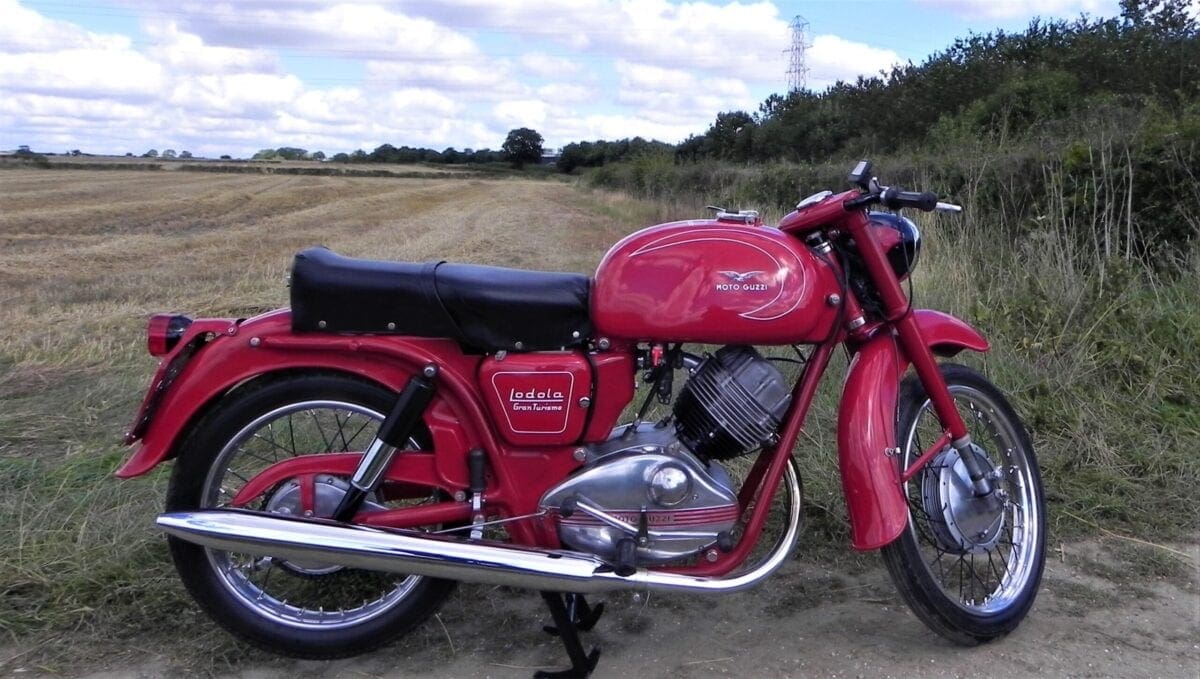 The Aermacchi, although a relatively long stroke engine for its capacity, is very rev happy due to the lightweight crank. The Guzzi, even though it is a short-stroke engine, acts like a long stroke due to the heavy crank and 5kg flywheel. It appears that all the design engineers made their engine to appear like something they're not! Who knows what their aims actually were; perhaps seeking an ideal balance between sports and touring?
The Yamaha is definitely 'sporty' and engine responds well to revs. The Velo was sold as a sports machine. The Enfield is a lightweight adventure tourer, likewise the Guzzi which was sold as a GT. The Aermacchi was also a touring model but uses the same engine as the sports models albeit with lower compression, smaller carb and softer cam.
So considering singles you need to ponder what sort of riding experience you're looking for: laid back and easy? Or a more frantic and harder work but ultimately more fun? The best test is to try them, to really get a feel for the bike's character, gearing and general engineering.
It would be good to hear observations from other owners of single-cylinder machines, about their flexibility, and good/bad points.
Article continues below...
---
---
———–
You can read more about Stu's singles in various issues of the monthly RealClassic magazine. His rebuild of the Moto Guzzi Lodola started in RC115 and finished in RC123, while his Aermacchi project ran from RC179 to RC182. Stu's Yamaha SZR will appear later in 2020. And if you'd like to learn more about Enfield's Himalayan, we featured it in RC171. Most issues are available to read instantly as digital downloads or by mail order, delivered to your door!
———-
Words and photos by Stu Thomson

Enjoy more RealClassic reading in the monthly magazine.
Click here
to subscribe.