In these troublesome times, you can't down tools and pop off to an autojumble next weekend to track down those rare spares for your pet project. But there are plenty of expert and enthusiast classic motorcycle specialists still trading – so you can still put your spare time to good use with the spanners in the shed…
Most of the specialists we know are working with a skeleton staff to minimise any chance of viral transmission, so it might take them a little longer to answer the phone than normal. Ideally, please order online and don't phone with complicated technical questions. Send those by email if you get really stuck or, better yet, join the appropriate owners' club and chat to their expert on the subject.
Typically, traders are sending out mail order deliveries in a couple of big batches each week. There's a lot of variation in regional delivery times at the moment, so don't be surprised if something which would normally arrive within 48 hours takes several extra days to get to you.
If you'd like to recommend a trader who's been especially helpful, drop us a line or post the details on our Facebook page and we'll pass the word. Here are just some of the 'home delivery heroes' we've seen in last couple of weeks – the guys n gals who are keeping the wheels of the old bike world (virtually) turning!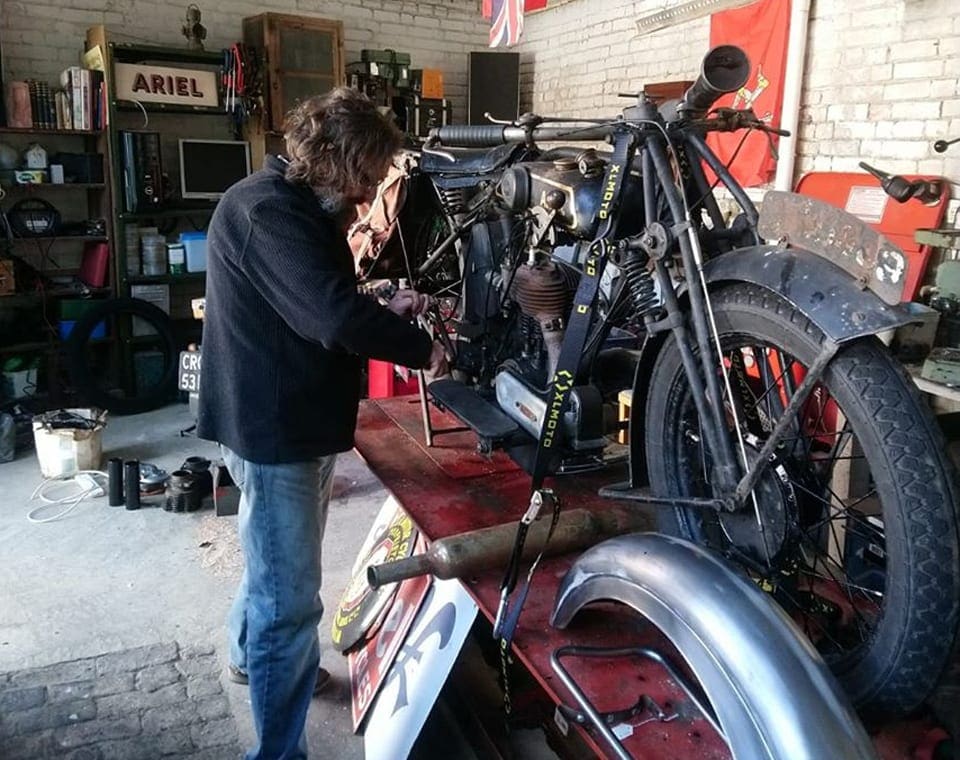 BSA, Ariel and Triumph spares specialist Draganfly Motorcycles says they're 'working our little tails off; long hours and odd working patterns.' Like so many classic motorcycle businesses, Draganfly is a family company and founder Roger Gwynne (seen in his workshop above) has come out of retirement to help from home. Meanwhile, the younger generation have been working such long hours that Iain can almost pack parts in his sleep!
'Deliveries and collections are being made from outside our closed shop doors,' says Draganfly, 'so our staff don't have contact with couriers and vice versa, to reduce any possible exposure. We have a skeleton crew at the shop (which is very spacious) and we are staggering working hours to have as few staff in the shop as possible at any one time. Our shop is of course closed to the public. THANK YOU for your continued support and patience with deliveries and enquiries. Stay safe, stay home, be calm, be kind.'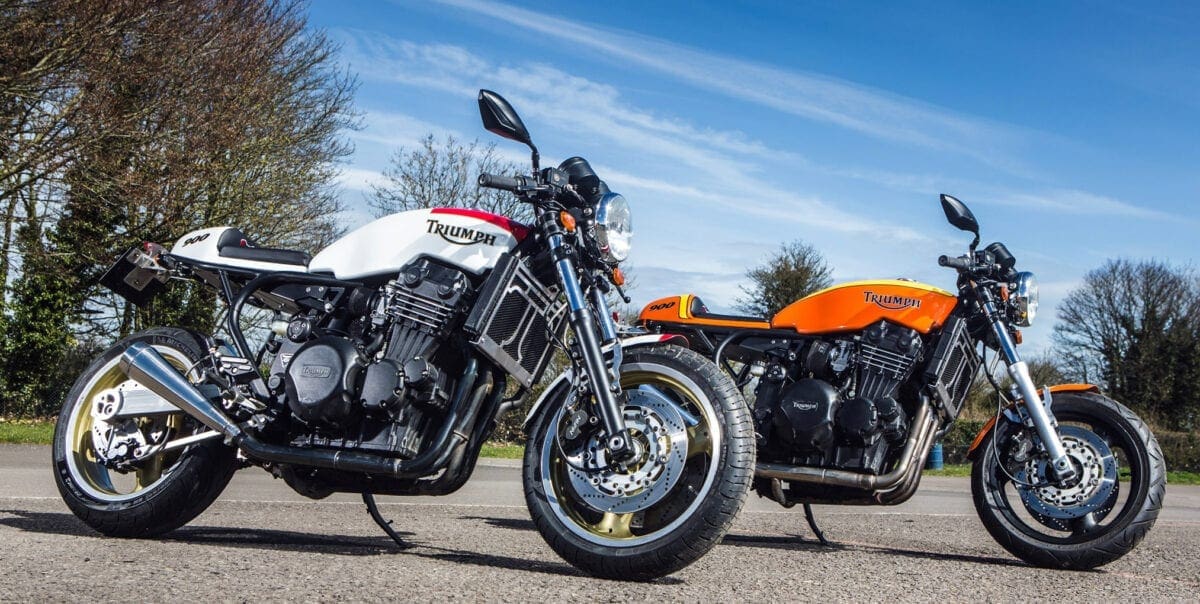 If you need a new project then Ian and Tracey at CRK Café Racer Kits are ready to help you transform an old Superdream, CX500 or Hinckley Triumph into a radically cool café racer. 'We're doing our best to get shipments out to customers,' they say. 'A huge thank you to courier services and postal services for supporting us to keep going, and our sub-contractors supplying us with the goods to ship to you.
'Many of our smaller items are shipped using Royal Mail and, to protect us from infection risk, we will only be shipping once a week. This will protect our colleagues at Royal Mail counters too. This week parcels have gone to Denmark, Sweden, Australia , USA, Canada, the UK and the Netherlands. Helping to keep you all safe in your sheds!'
Of course, it's perfectly possible to self-isolate in a workshop – and that's exactly what Andy of Motorcycle Dent Removal is doing here. He's still hard at work, repairing damaged petrol tanks and exhaust pipes, and offers a full service of dent removal, polishing, leak testing and repair, paint stripping, zinc etching, silver soldering and so forth.
Call Andy on 07968 360225 for a chat about what you need; he'll ask you to email some photos and then he can provide a quotation for the work needed. You arrange for the tank or exhaust to be delivered, and he'll get to work!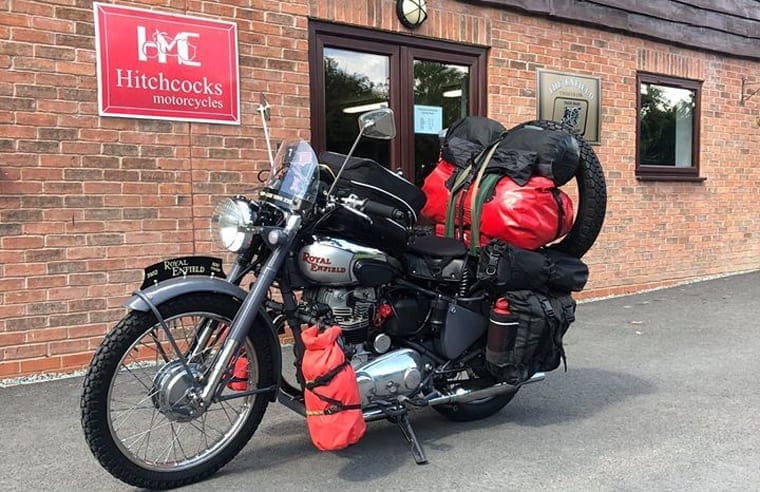 If you're one of the very many RC readers who own a Royal Enfield – ancient or modern – then Hitchcocks Motorcycles have got you covered. Their counter service is closed for the time being, but almost everything from the extensive Hitchcocks' catalogue is available to order online or by phone.
'We're working hard to ensure that we offer our normal high level of service to the best of our ability with our current reduced staff level,' say Allan and Jo. 'The mail order is largely unaffected although it is possible to certain destinations there may be the occasional delay.'
You'll also find stacks of technical data and useful info on the Hitchcocks' site, including a really useful guide to help you identify exactly which sort of Bullet you may be looking at. Just in case you're tempted by one which has popped up for sale!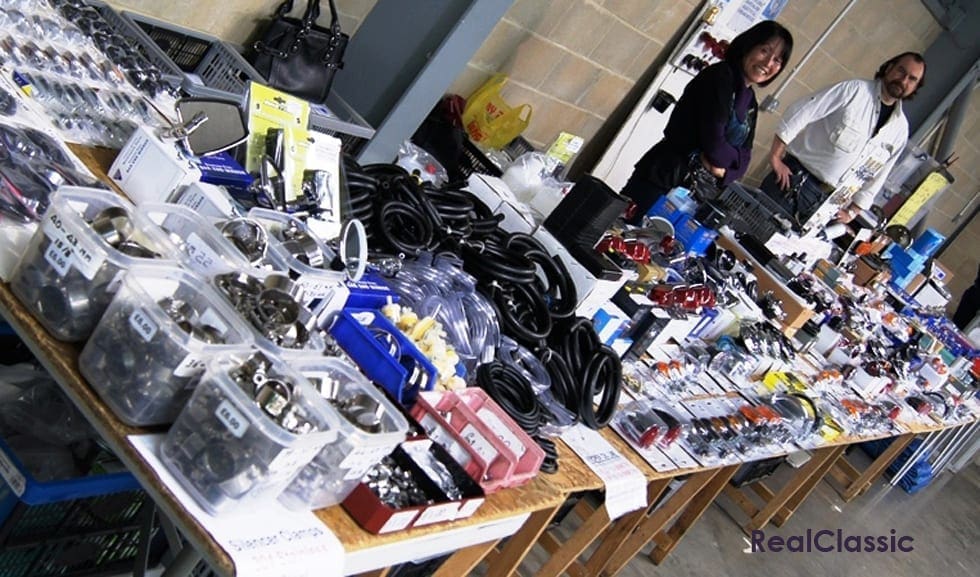 No regular show-goer or autojumbler could possibly be unfamiliar with Paul Goff's stall which offers a vast array of electrical items, from regulator-rectifier units to LED lights, electronic ignition systems to batteries, generators and more. Paul also stocks fuel system fittings, oil filter kits and more – so now is the perfect time to give your old bike an overhaul. How about an upgrade to 12V electrics, or perhaps it's time to fit indicators to your classic motorcycles?
'We're still open, working from home,' says Paul. 'We ship orders every single day, walking to the post office!' You can order online or call Paul during the day on 01494 868218.
F2 Motorcycles at Wisbech are both a modern bike dealership, selling JAWA, AJS and other new machines, alongside a wide range of general 'consumables' and spares which you can still purchase online. 'We are open, we still see visitors,' says David. 'We ask you not to visit if you have a fever or a persistent cough. To protect ourselves and our customers the door handles are cleaned with alcohol wipes several times a day and disposable paper towels have replaced fabric towels in all wash areas.
'No parts leave here that have not been in stock for at least 14 days. All parts are picked and packed while wearing disposable surgical type gloves. This should ensure that your parts leave here free from risk.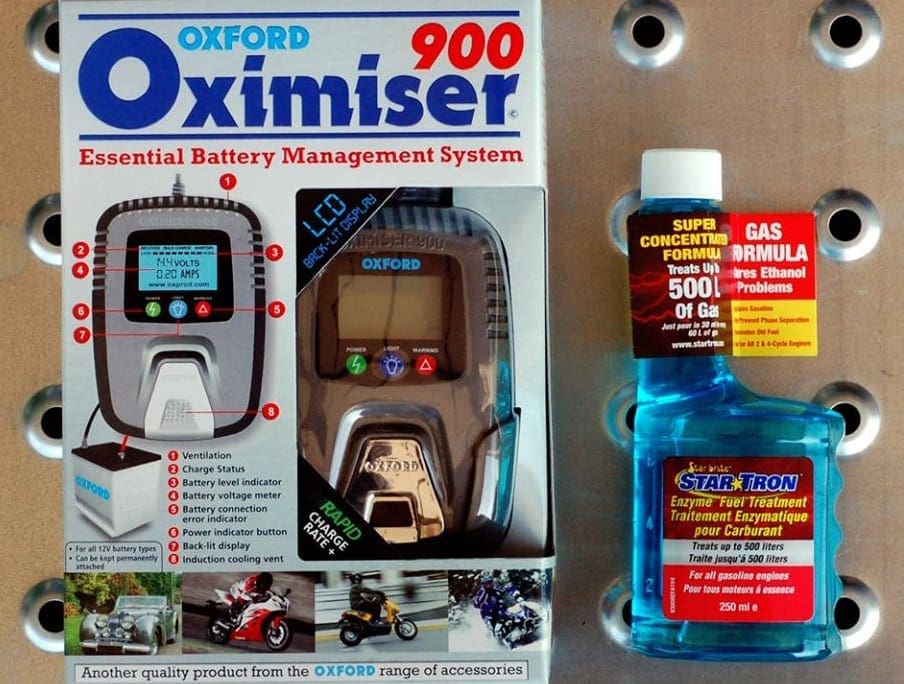 'To help you keep your bike in good condition and ready for the next ride we are offering two useful products. A great compact but more importantly safe smart charger from Oxford products, together with a bottle of Startron fuel stabiliser to help keep the fuel fresh. Offered together at £60 a set including UK mainland P&P.'
Rebuilding a Meriden Triumph? LP Williams are still supplying components for classic Triumph twins and triples by mail order. Things might take a little longer than usual, but you can still place orders online for postal delivery. The extensive online shop covers every aspect of maintenance and refurbishment for unit construction Bonneville 650 and 750s and all the original Triumph triples – from suspension to gearboxes, braking system upgrades to engine bearings.
BMW riders should note that Motorworks are still open and delivering parcels. 'We would like to wish everyone everywhere good health in these uncertain times. We are currently operating with reduced staff but the phones are open and we are despatching your orders. If possible please place your order on our website. Staff are here processing orders and we have more than sufficient stock on the shelves to fulfil orders in the coming months and deliveries are operating as normal.'
One of their customers, MichaelH, was hugely impressed by how fast Motorworks turned around his order. 'Even in this challenging situation, Motorworks pulled it off. I emailed on Thursday night, they phoned me Friday morning before 9am to confirm my order. It was dispatched the same day and arrived Sunday morning! Great job team – and the courier company.'
And finally… why not use your spare time to learn a new skill? Excellent Wheels offer an online wheel-building course. We're often asked 'how hard can it be?', and this is the ideal way for you to find out. Excellent Wheels provide more than three hours of online video content supported by course notes, diagrams and illustrations to download.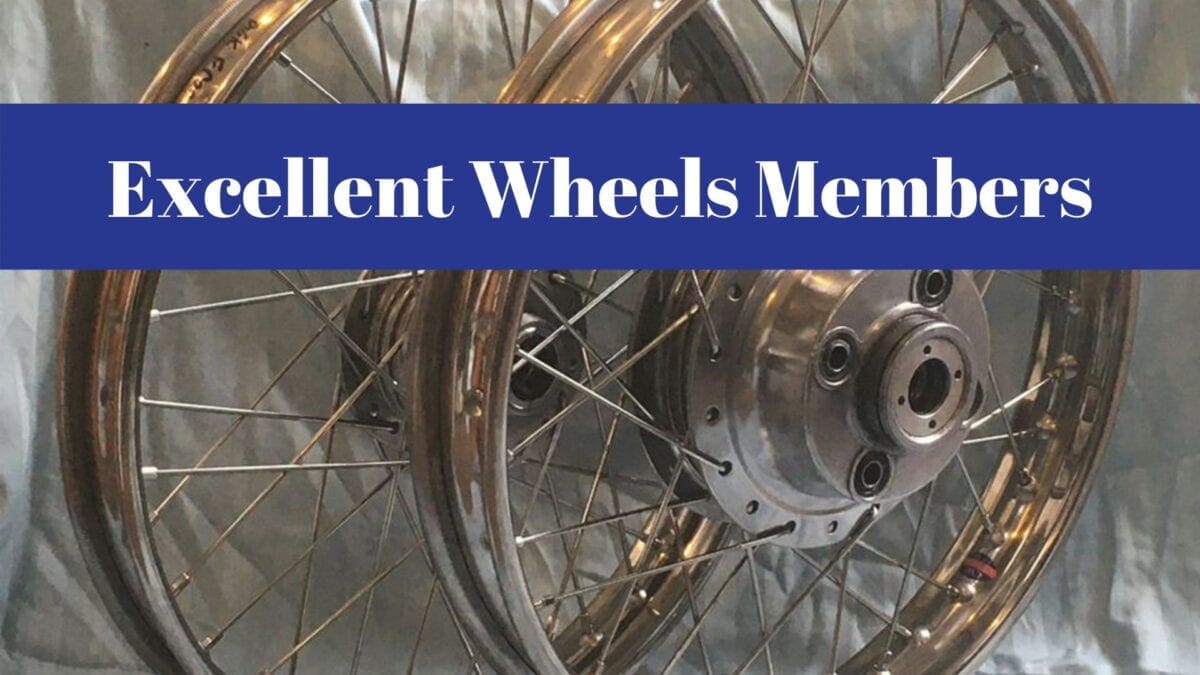 There's open-access free membership – just register via the site – and Excellent Wheels also provides ongoing assistance throughout the course and afterwards, plus admission to an exclusive Facebook group. Check out their ten minute sample video and you'll soon be lacing and truing wheels like a pro!
---
Advert

Enjoy more RealClassic reading in the monthly magazine. Click here to subscribe.
---