BSA's classic pre-unit supersports 650 was only manufactured in 1962 and 1963 and has inspired hundreds of enthusiasts to build replicas. So how do you know if you're looking at a real RGS?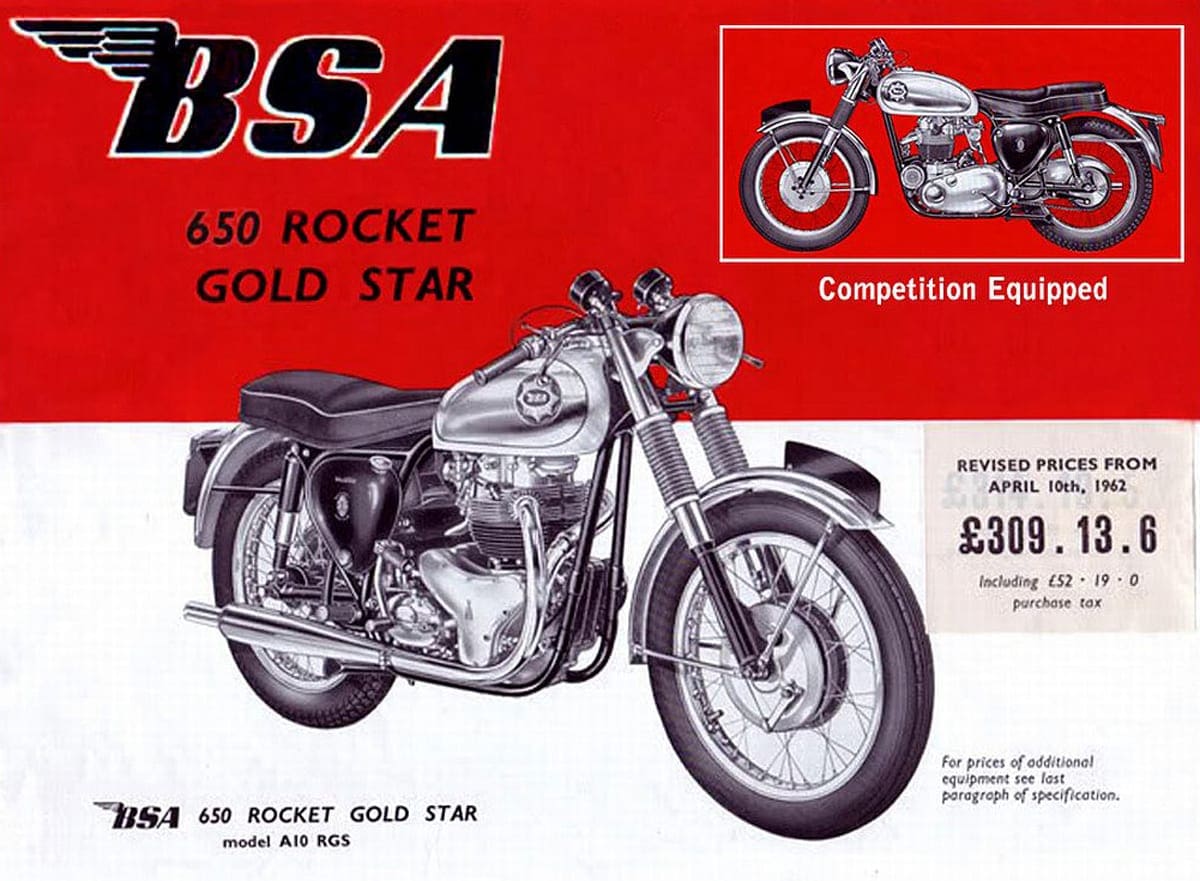 At the end of the production run for the 650 pre-unit motor, just before the A65 was introduced, BSA's customers were clamouring for a top of the range sportster. BSA based their stop-gap superbike on Eddie Dow's inspired idea which involved fitting a tuned A10 engine into the Gold Star single chassis. The specification of each machine depended very much on the customer's requirements. Compression could be raised from 9:1 to 10.5:1, and the high-lift Spitfire cam raised power to 46bhp. Fitted with a racing exhaust, a Rocket Gold Star could output 50bhp.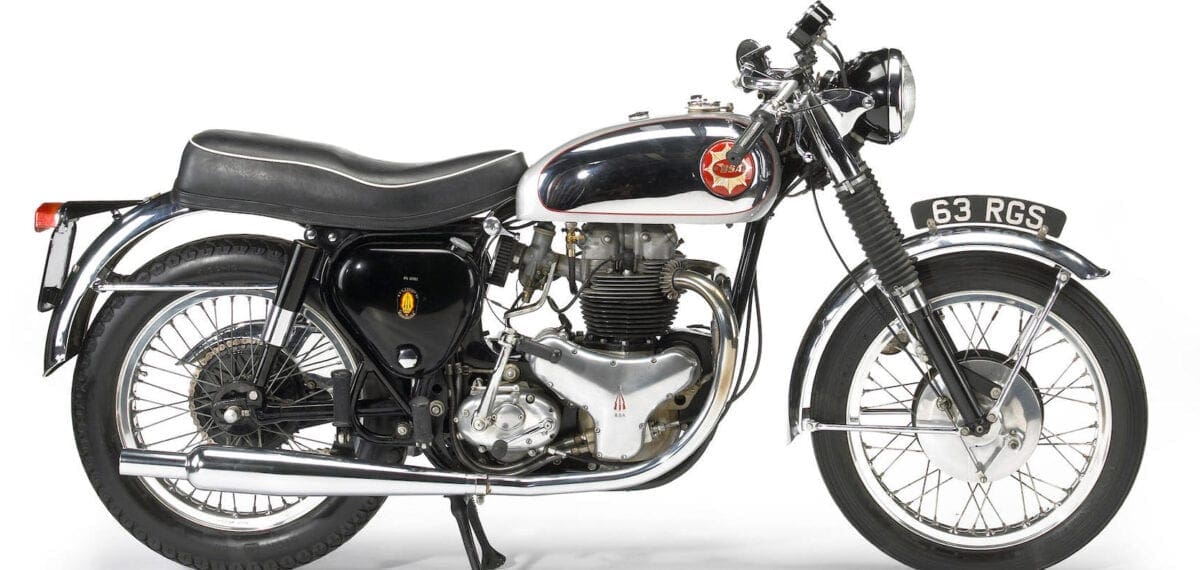 Customers could opt for a close-ratio gearbox, racing brake, clubman's style saddle, Gold Star suspension and clip-ons. When timed in 1963 a suitably tuned RGS reached 123mph, the fastest bike Mechanics magazine had ever tested. It pumped out 51bhp at 7200rpm, hit 90mph in second gear and would pull over a ton in third. It stopped in an outright astonishing 20ft from 30mph with brakes fitted with racing linings.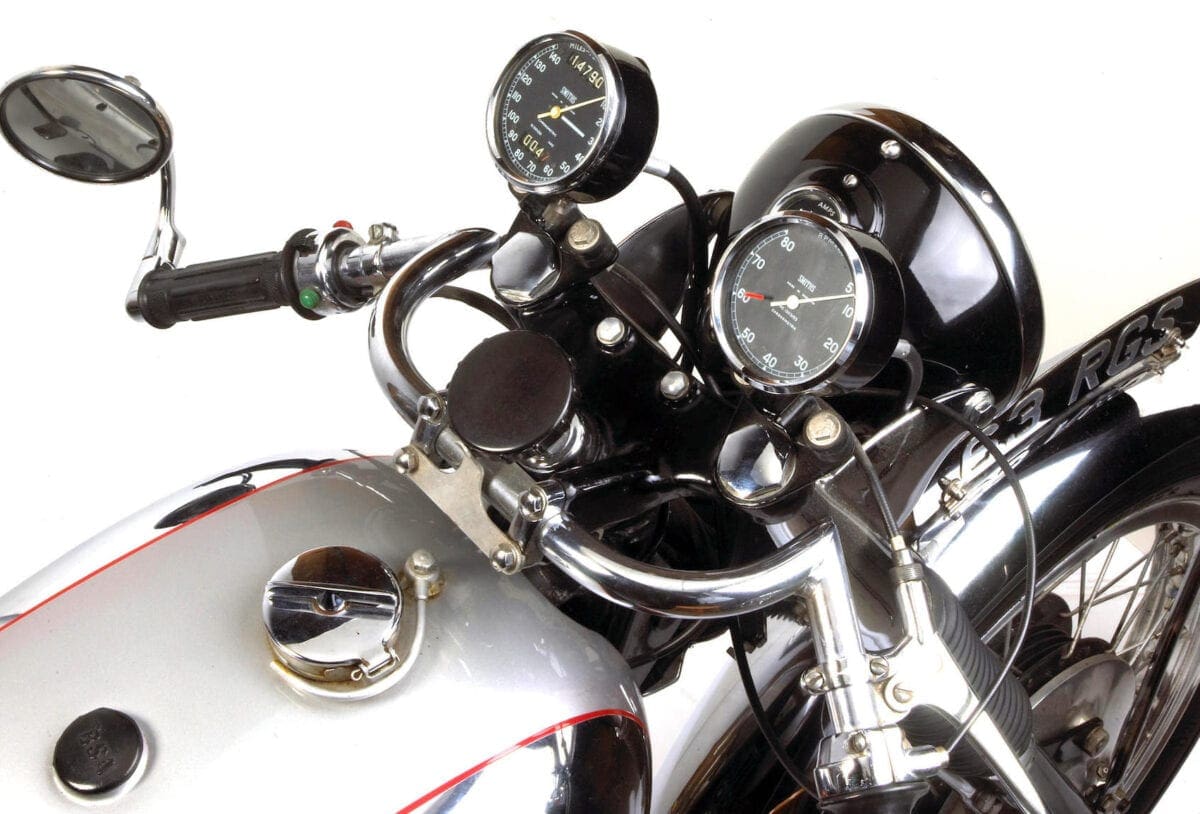 This is what legends are made of – and the looks of the RGS have also inspired many riders to convert their everyday A10s into something which looks and goes a bit more like the real deal. That's not a problem – unless of course you're looking to buy a real RGS and need to know whether the BSA you're looking at is real, or a replica. RGS owner Rob takes up the tale…
Way back in 1968 I purchased a Rocket Gold Star, at least that's what it said in its buff logbook. A closer examination of my acquisition revealed a kink in the frame just below the timing cover. My heart sank, believing it was accident damaged and possibly a write-off. A mate with a greater knowledge of the BSA product, informed me it was not damaged, but was in fact a Gold Star rolling chassis with a Super Rocket engine installed. He explained the bend was required to clear the oil pump housing of the Goldie engine. It would appear the previous owner had not only rebuilt the bike using a twin motor in a single frame, but had also re-registered it as a RGS.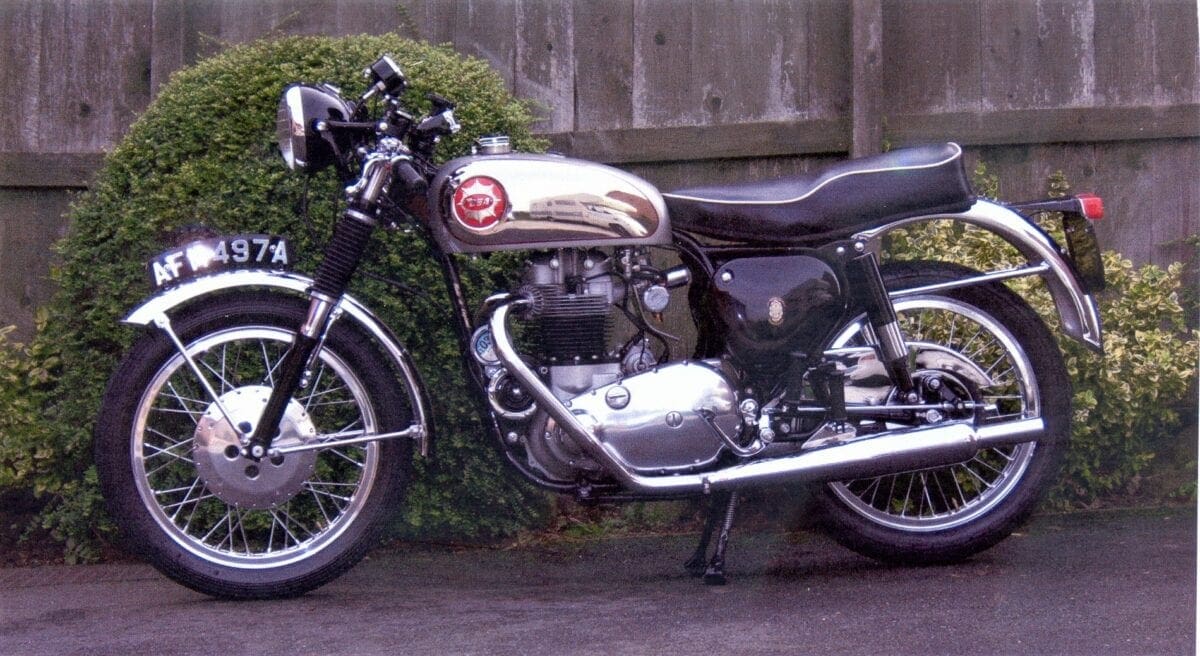 I still own and ride that Gold Star Rocket and I have repeated this story countless times, often to people who claim to own a genuine RGS themselves. However, when viewing their pride and joy I have had serious doubts on the authenticity of their machines. At times this has resulted in a heated debate, especially when the individual had paid a serious amount of cash to obtain this relatively rare motorcycle.
Another RGS owner, Ken, comes to the rescue:
Back in 1990 when there was yet another recession, and due to falling on hard times, I had to put my Rocket Gold Star up for sale. A chap came down from up north to look at the BSA. He had a good look, checking it against a set of notes on identifying genuine RGS machines that he had with him. He said that he had another RGS to look at down in the back woods of England (Cornwall!), but would call me later which he did. He said that although my bike was a very genuine RGS, he had decided to go for the Cornwall bike as it was in clubmans trim whereas mine was in touring trim.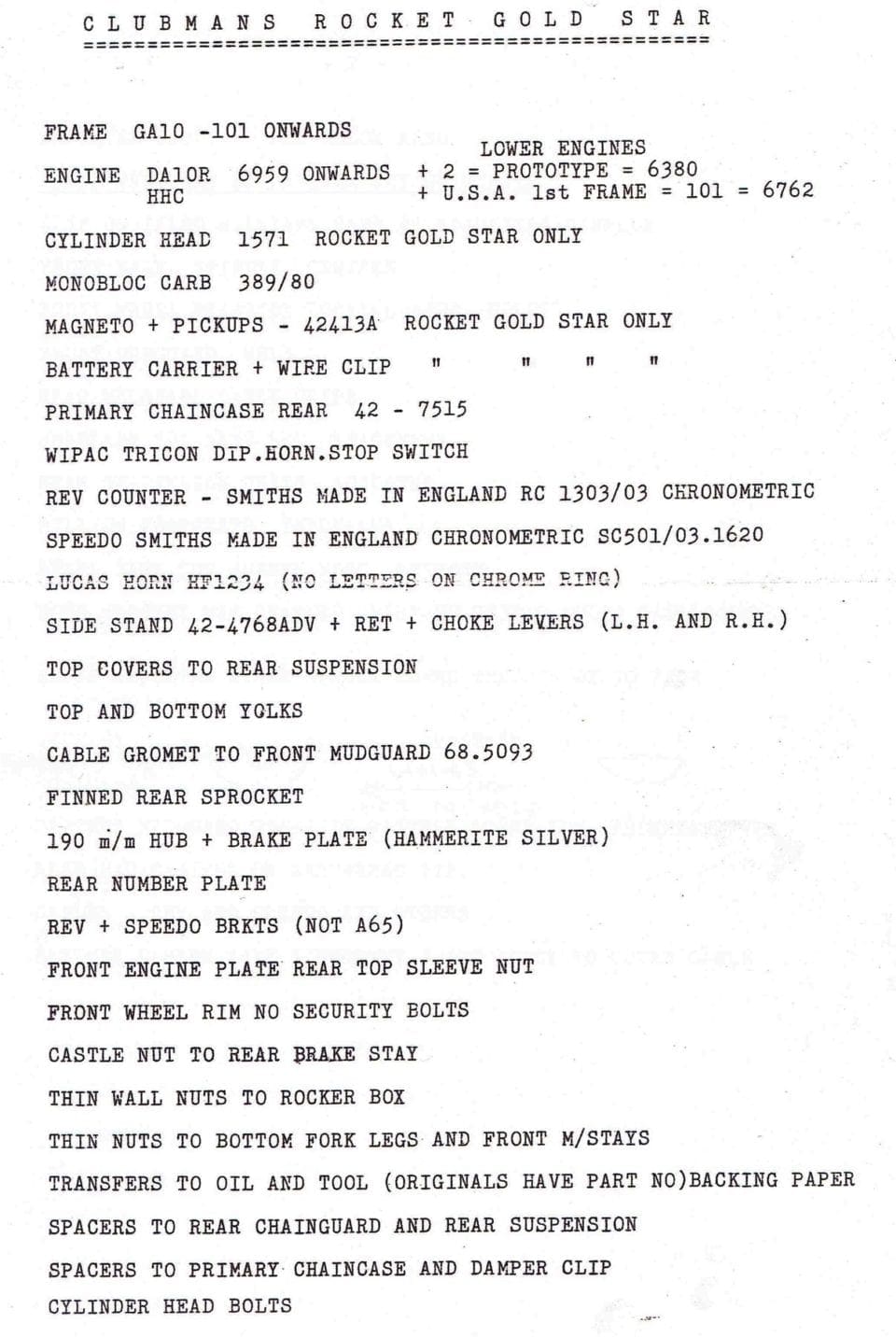 I am glad to say that I survived the financial crisis and I still have the bike. I've enclosed a copy of the notes that he left with me. These may be of use to RealClassic readers who want to buy an RGS or check that theirs is genuine.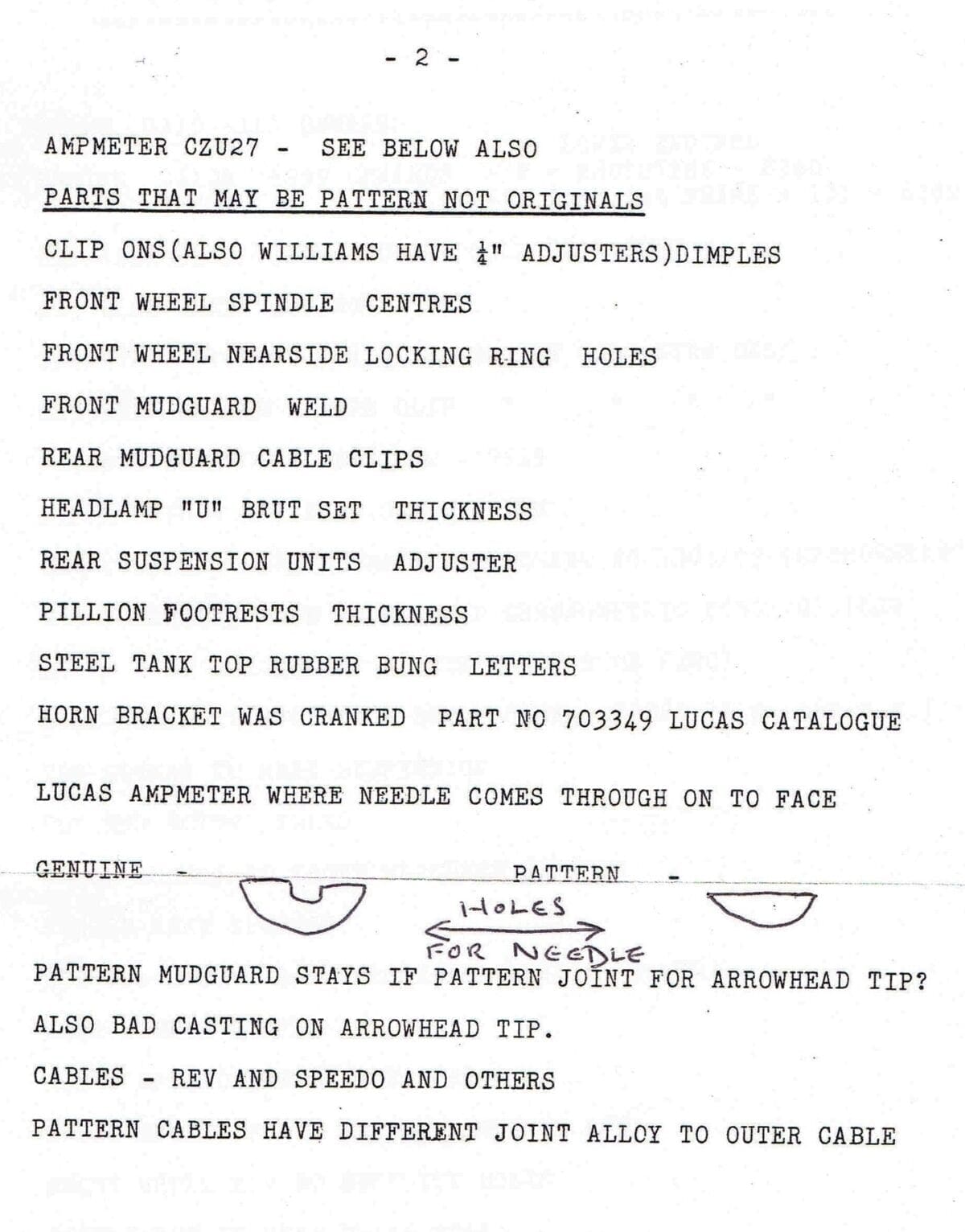 We always advise people to trace the individual bike's history. Join the Gold Star Owners Club and the BSAOC. The clubs hold some original factory records, and will have technical and dating officers who can trace the lineage of the bike you're looking at. A genuine RGS can be accurately authenticated all the way back to its birth and will come with stacks of solid history. Be very wary of one which 'came out of a barn' in the 1980s and has no earlier logbooks, service notes or records of sale.
If you're buying at auction, then read the description very carefully. A smart-looking RGS sold for £7475 in 2018 – but its engine number had been re-stamped at some time. Why? You'd want a solid paper trail to document its history before paying big bucks for a bike like this.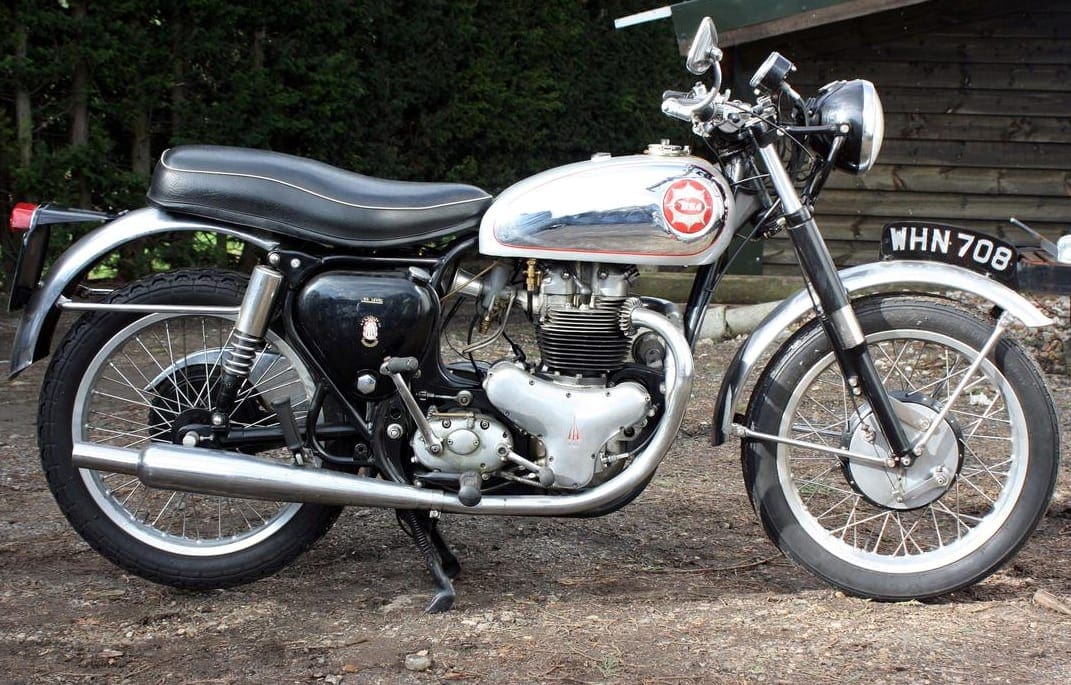 Of course, if you're not so bothered about authenticity then it's perfectly possible to enjoy most of the RGS experience and pay half the price. An 'ordinary' A10 upgraded to RGS spec will cost substantially less than a real Rocket Goldie – or all the parts are readily available for you to create your own interpretation. Many people like the looks of the RGS but find the highly-tuned engine hard to live with. In that case, you're probably better off fitting shiny bits to an inexpensive Golden Flash, rather than buying a real RGS for mega-bucks and then taking its engine apart to detune it…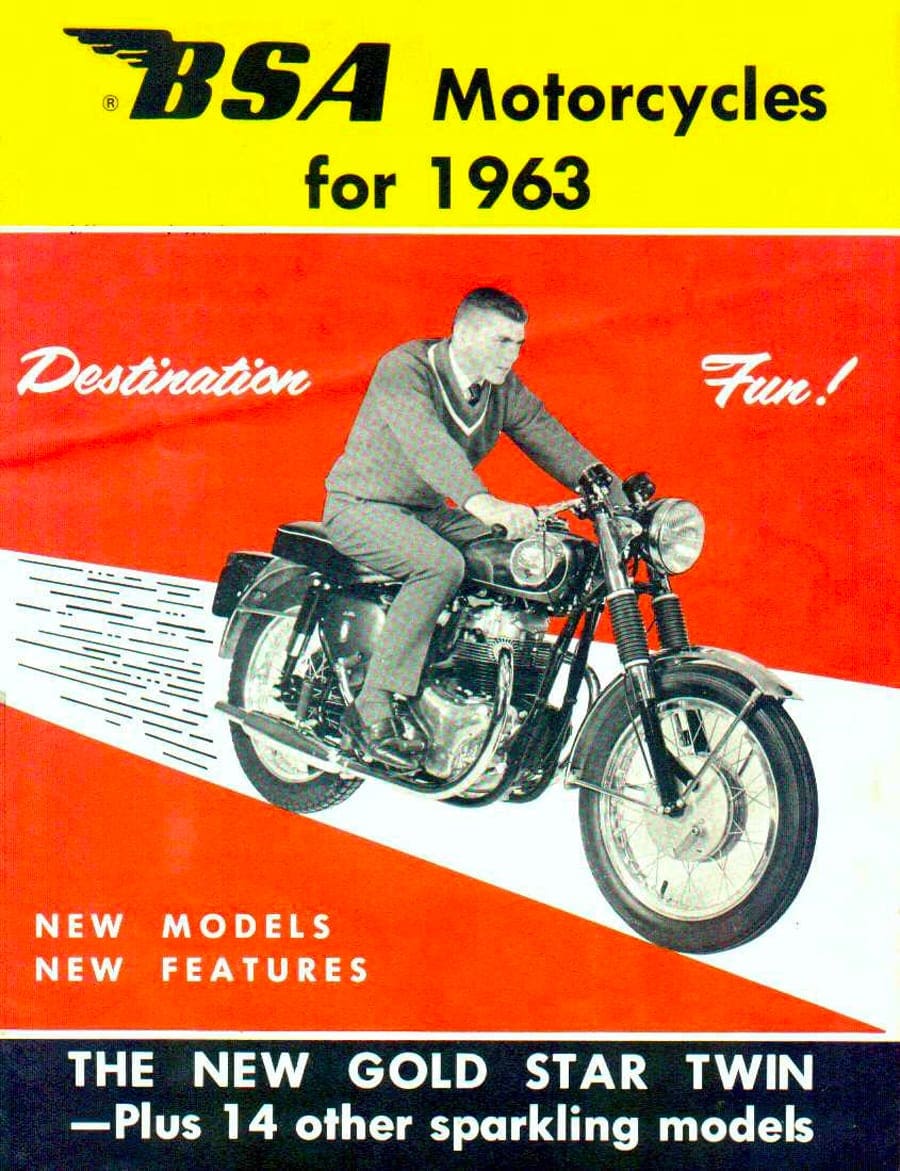 For more guidance and expert assistance, contact the BSA Owners Club or the Gold Star Owners Club.
——-
Words by Rowena Hoseason
Photos from the RC RChive
Article continues below...
---
---
This feature originally appeared five years ago on the first incarnation of the RealClassic site. We've updated some of the details and added more info to make sure it's still relevant and accurate

Enjoy more RealClassic reading in the monthly magazine.
Click here
to subscribe.