Adrian Hughes always wanted a café racer so he built one from scratch, hoping for a cheap, fast-finish project. Well, at least part of the plan worked …
My B44 was built entirely from bits and pieces which were purchased from various sources around the country. I have always wanted a café racer, so I set off to build what I hoped would be a low cost, very quick turn-around bike.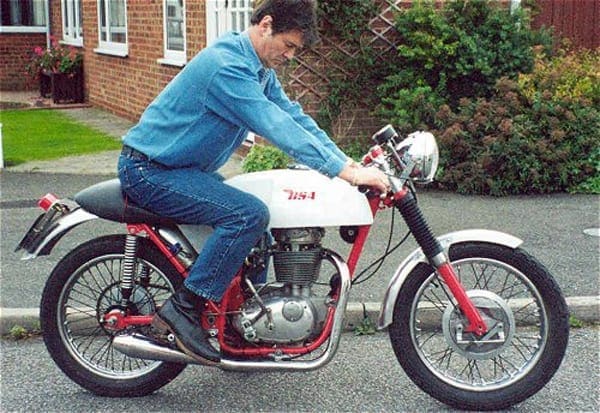 I started to gather some bits for the project when Wyldes of Leeds were building the wheels for my other bike, a C15. A colleague from work lives nearby and he collected the wheels for me, and when he brought them into the office he told me about a shed full of bits that Wyldes had at the rear of the shop. So the next time I was in the Leeds area I called in and had a browse around the shed. I ended up with a B44 frame, fibreglass boy-racer tank and, for some very strange reason, a C11G engine. All this for £110!
The months went by and then in my BSA Owners' Club magazine, The Star, I spotted an advert for B44 forks, yokes, wheels. To stay in the good books at home I said to the wife, 'fancy a trip to the seaside?' Well, it was fairly close to Hastings — about 20 miles away. So off we went and three hours later I was buying more B44 parts.
The forks and yokes had all been stripped and powder-coated black, all the shiny bits had been re-chromed, the wheels were complete with brakes, and the tyres were in very good condition. What a find! And well worth £165. So the car was loaded up and — as it had started to rain — I suggested that we might as well head home. So much for the seaside.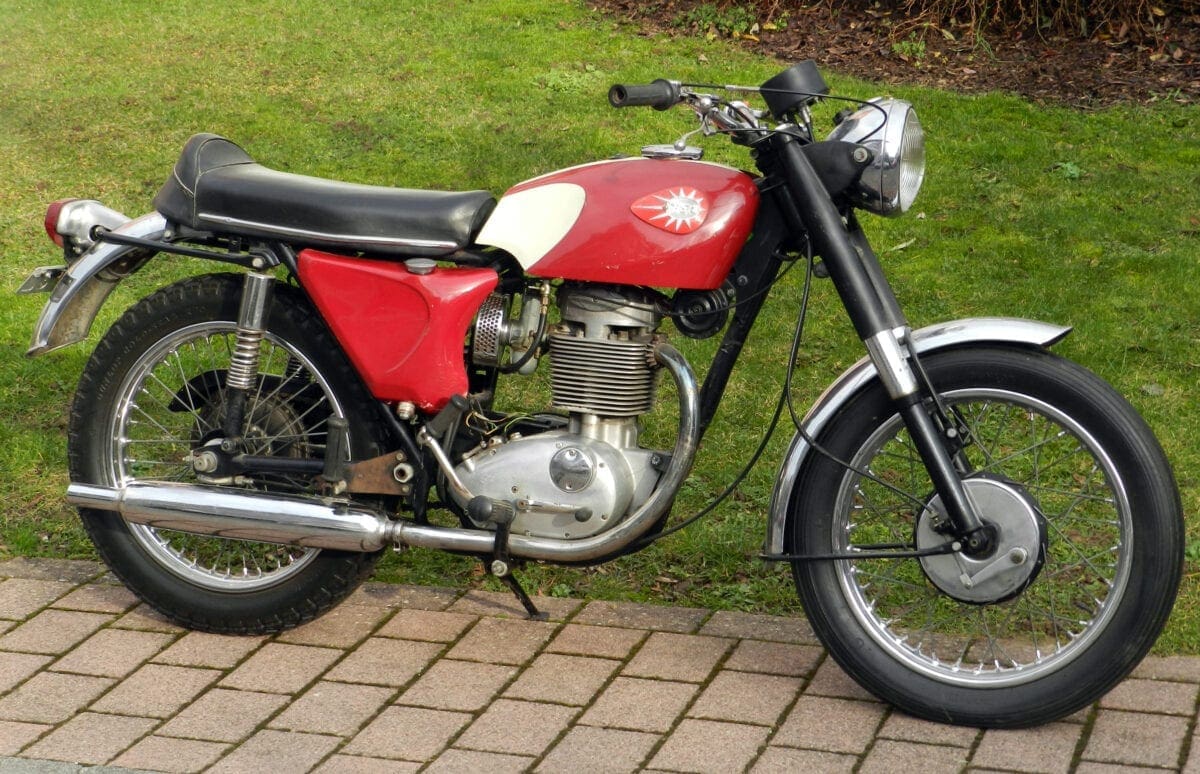 Next day the bike started to take shape. Frame, forks, wheels, tank; the only major thing missing was a B44 engine. Again the months went by asking around – know anybody selling a B44 lump? I asked this question at every monthly club meeting. Went to the bike jumbles, bought a headlamp assembly, but no engine – everything that I saw was tatty and rough and bloody expensive at £550 or so.
Then one Sunday night as a crowd of us gathered in our local, my mate John said; 'still looking for an engine? Because Richard's got one.'
Who the hell was Richard?
'Oh I meet him when I go trialling' replied John.
Where does he live? What's his phone number? How much? John said he'd have to find out. Well another two months went by… then John came round and told me that he had met Richard and Richard did indeed have this engine for sale. Fantastic; let's go. So off we went to Wellingborough and found Richard. There it was, all clean, no missing fins, how much? 'Mmmm £375' mutters Richard — OK, it's a deal. So I picked up the engine and I proceeded with it towards the car; in goes the engine — and as I turned round there was Richard again, with a frame, and in this box there's a carb and a coil and a few other bits… All for me!
Back at home in the workshop the engine was stripped for a quick check. After removing the barrel — oh dear — I noticed a tiny line in the bottom of the cylinder lining. It had a crack. What now? Flicking through magazines, looking for a company close to home, I came across the late Andy Cavalot of Midland Classic Bikes. I was working in Walsall so could drop it in to Andy and pick it up in a few weeks time.
It was ready after four weeks, but when I picked it up I noticed that the ridge in the liner was missing. The engineering company that Andy used had not made the liner correctly. So Andy sent it back, and after six weeks had passed I received a call saying that all was now well. Great! The engine could go back together and that job's out the way.
Next it was time to start work on the frame and get the paint job done. All the bits that needed stripping were boxed up and off they went to Mike the sandblaster. Two days later all was returned so I could concentrate on any mods that I needed to make to the frame. I definitely needed a central oil tank. Looked through the pages of CBG and OBM to no avail. What do I do? 'Why not have a word with Lenny?' pipes up John once more. 'Who's Lenny?' I ask.
'Oh he lives just up the road…'
Where? What's his phone number? This time — and it doesn't happen very often — John was in rapid response mode! Next night I was on the phone to Lenny, and 10 minutes later I was at his house explaining what I was after. Back at home again I made a cardboard model with this central oil tank. Back to Lenny's, with the cardboard model, and after a few mathematical calculations Lenny said; 'leave it with me.' A week later the phone rings and it was Len, telling me that the tank was ready. One ally oil tank, complete with centre cap. How much do I owe you Len? 'Give us £50.'
With the tank completed I brazed some brackets onto the frame with a battery tray underneath. That's it, time to visit Lou. I've known Lou for many years, he does all my painting for work and fits in a few bike frames for me. A couple of weeks later the frame and other bits had all been etch primed and powder-coated in traffic red.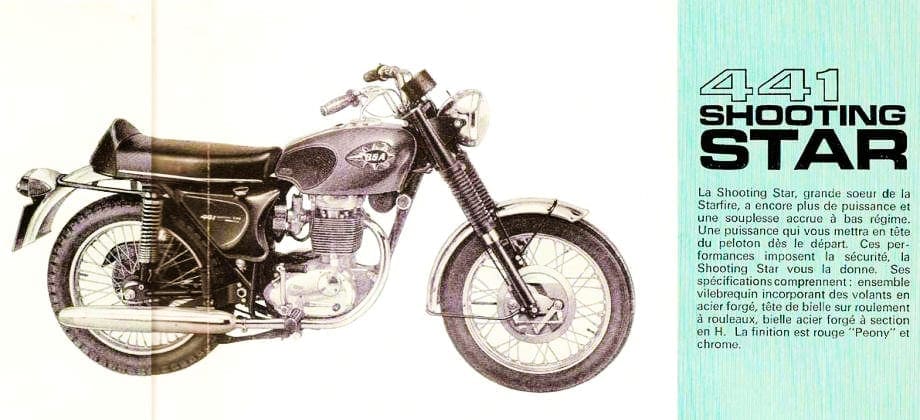 The last thing to paint was the tank, but due to a fine crack in the gel coat a repair was required first. Not a problem, we've got little Dave at work, our model maker. There's only one snag though, you have to catch him on a good day when nobody's wound him up! Finally got a good day and the tank was repaired. I took it back home and stuck some petrol in to check for leaks. None! So I cleaned out the tank and took it back to Lou's for a few coats of white paint.
While all the painting was going on I gathered the last few bits together. Kickstart? Couldn't find anything suitable to get past the rear-sets, so while I was scratching my head and gathering my thoughts it happened again.
'Why not try Sammy Miller?' piped up John. Five minutes later John was back with his SM catalogue and there it was: a B40 trials kickstart. Two weeks later, after a little heat and bit of bending, it was fitted. At the same time as ordering the kickstart I found that SM had a range of alloy guards so grabbed them at the same time — another item sorted. Next I need a seat, so whilst working in Rochdale a quick visit to Unity solved that one.
Everything was nearly ready. My mate Jerry had gone through his bike spares and found a chronometric speedo and a pair of clip-ons for me. So then it was finally time to get it all together. A bike building bench was set up in the garage — it's great all the things I use my Workmate for! It all started to take shape; rushing home from work I would spend a couple of hours in the garage each evening until the B44 was about 90% built. Off the Workmate and onto the floor it went. I fitted the wheels and it was time — at last — to start her up.
Jerry set up the timing and gently kicked over the engine. 'This is it' he said as his foot swung down… 'Didn't do a lot, Jerry.' I said. Hmmm. Let's check everything again. And again, and again. And again! After checking everything I don't know how many times, we gave up. We advanced the timing; we retarded the timing; it spluttered a few times and even attempted to break my foot — at which time everybody found great joy in watching me hop about in agony, as my foot swelled up. That was it for a few more weeks. I thought I'd give it a rest and when the pain had left my foot we could resume the starting procedure.
Whilst resting I made a few phone calls and decided to fit a Boyer ignition unit. A call to Phil Short in Rushden sorted this purchase out. It was time to have another go. Jerry and I fitted the Boyer. Check, double check, let's try it! Petrol, ignition, kick — nothing! We moved the timing plate a little bit. Petrol, ignition, kick — SPLUTTER!
I jumped up and down; the bike made a noise. With a few more adjustments it was running, if rather roughly. The one thing I hadn't checked was the carb, so off it came for a quick inspection. Found the problem there; it preferred methanol to petrol! That was another minor set-back and a bit of a wait while I ordered some parts for the carb.
The bits arrived and we re-fitted the carb. Off we go again. Petrol, ignition, kick — VROOOOM!!!
What a lovely noise, although the neighbours probably wouldn't agree.
All excited after numerous hours of work, I suggested to Jerry that we should take it up to the end of the road. 'What about the brakes?' Jerry replied; 'we haven't fitted them yet.' Aha! Another set-back, but not for long. On go the Barleycorn rear-sets, and we found some stainless rod to make up a brake rod and gear linkage — we were off.
I sorted out the insurance and it was then time to visit Pete at Stratford Road Garage for an MoT certificate. Done. The last thing left was the registration number. I telephoned the Northampton DVLA office and spoke to the vehicle inspector. The earliest appointment was booked to bring the bike for him to see, and in two and a half weeks I was there. I needed the machine dating certificate, the MoT, insurance documents and £25. It was all over in 10 minutes. What about the registration number? 'Oh that will posted to you in a couple of days.'
A couple of days went by, then the weekend. No registration number. I started to panic as the BSA National Rally was at Billing on the coming weekend. I made a phone call to the DVLA but to no avail. The unhelpful lady on the other end just told me it would come in the post, there was nothing she could do.
That was it, I waited for the postman. Tuesday, Wednesday, Thursday… nothing! So I called the office again and spoke to the vehicle inspector himself. I explained — no registration number! BSA Rally on Sunday! All went quiet. 'Got a pen?' YES!
Five minutes late I was off down the road to the local accessory shop and back home with some sticky numbers. Job done. Flung the garage doors open, helmet on and we were off again, down the country lanes this time, with John in pursuit on my C15. The first ride!
And there we have it; about £1000 and four years work. It was fun, and now on Wednesday evenings, weather permitting, John and I ride around the country lanes and to find a different watering hole each week.
So what now? A BSA Bantam trials bike. I've got the frame, forks, tank, engine and front wheel so far…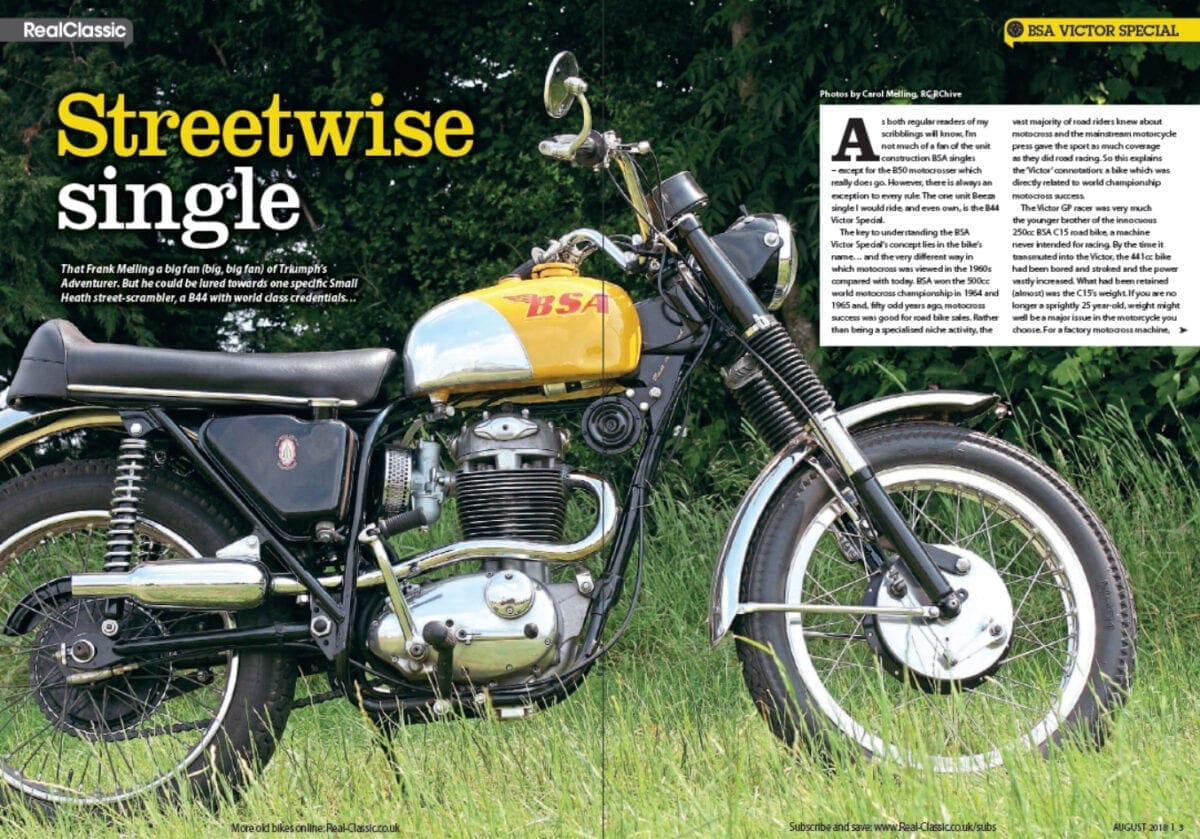 ———
This feature originally appeared back in 2008 on the first incarnation of the RealClassic site. So some of the info and suppliers' details may be a tiny bit out of date…

Photos by Adrian Hughes / RC RChive
---
Advert

Enjoy more RealClassic reading in the monthly magazine. Click here to subscribe.
---