Half an hour after the first traffic jam ever formed, you can bet an old bike chuffed past the stationery cars to reach the front of the queue. Yet for many years the practice wasn't acknowledged in road regulations. Neil Cairns has scoured his old Highway Codes, to find out when – if indeed ever – filtering became accepted…
If we go back to the beginning of motoring and motorcycling in the UK, it was obvious the administration system was stumbling its way through the necessary legislation required to control the ever-growing road transport. At first, in 1903, the law required the registration of any motor vehicle after two previous aborted attempts in 1896 and 1898. The reasons were to raise taxation on them and for the police to be able to identify them, mostly for the offence of speeding. Driver's licences were now also required but there was no test of ability. The system ran with two separate registers, one for cars and the other for motorcycles, which inevitably led to two road vehicles bearing the same numbers.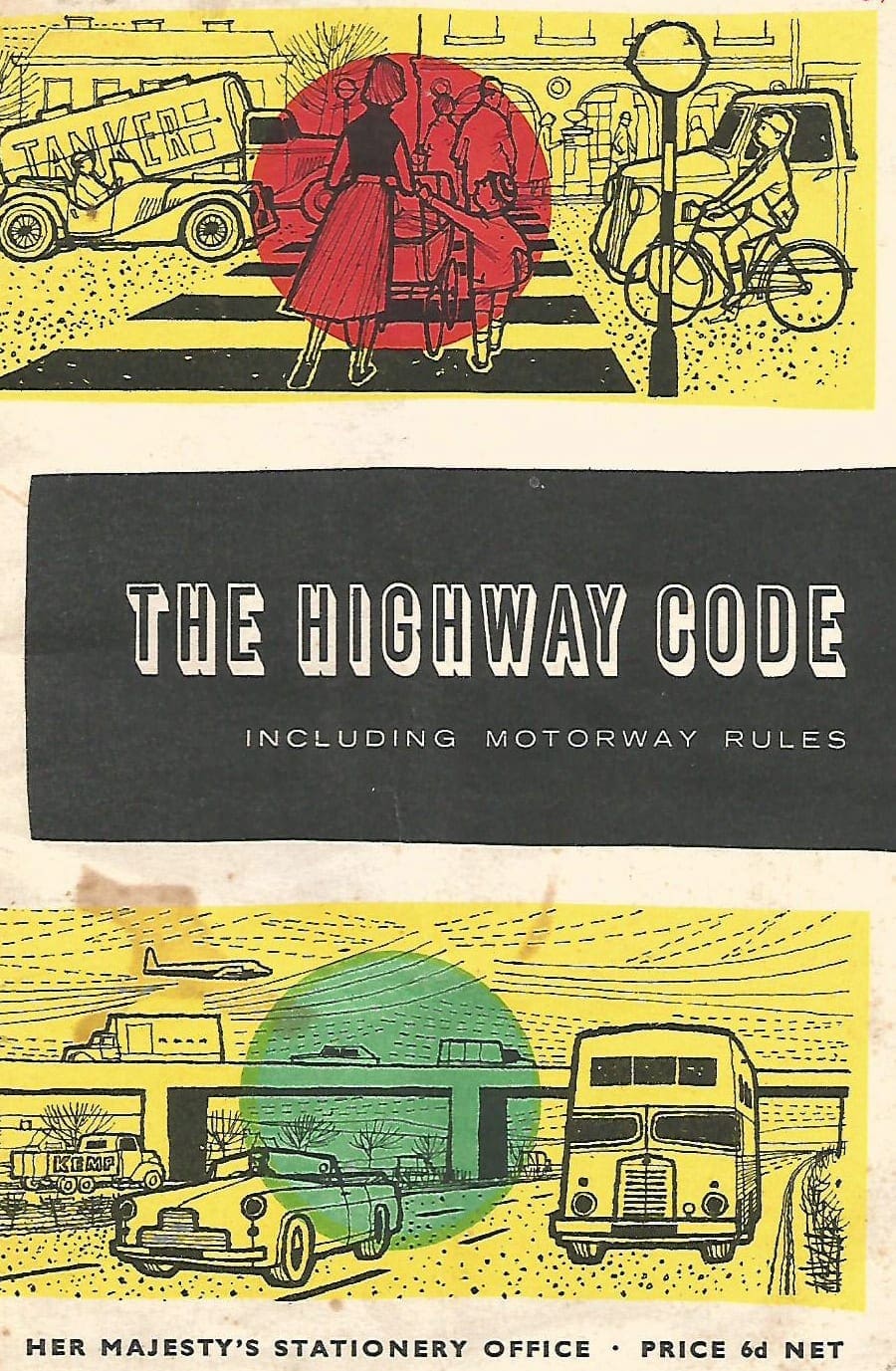 A lesson was learned and the Road Act of 1920 quickly removed all duplicated numbers, all this being directed by central government but carried out by the local authorities. In 1931 there was a need for some sort of code for drivers to follow and the very first Highway Code was sold.
Over the years the system was over and over again swamped by the numbers of vehicles to be registered and by 1935 it had a major overhaul. In 1934 Leslie Hore Belisha was the Minister of Transport and he brought in driving tests for road users, as well as the black and white pedestrian crossing with yellow flashing lights either side – still called zebra crossings with Belisha beacons to this day.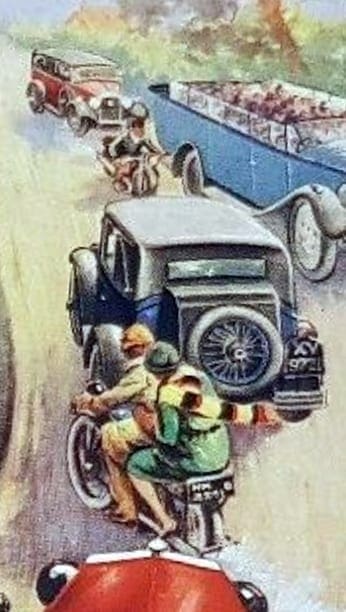 Not to be outdone and miss an opportunity for advertising, WD & HO Wills of the Imperial Tobacco Company issued an album for the collection of their 'Safety First' cards found in every packet of their cigarettes. These include an early piece of advice to riders about overtaking: 'Motorcyclists, do not squeeze through traffic.' The very first 'filter tip!' A card shows a motorbike about to pass a car on the wrong side. A foreword by LH Belisha dates the album to about 1935-6.
The very first copy of the official Highway Code in 1931 cost just one old penny. It had adverts in it for the RAC, the AA and oil companies, and general advice about using the roads safely. In 1935 the code had a makeover. It was still just 1d a copy, but contained 107 'rules', only a few were supported by any legislation. It stressed the need to overtake only on the right and talked mostly of the dangers of trams. There is no mention of filtering for motorcyclists through stationary traffic jams, not that there were many outside London back then.
The third issue of the Highway Code was printed in 1946 and still only cost 1d. The rules had reduced to 78 for this issue. There was a lot more on police traffic control and road signs, but only one page of road signs. The rules on overtaking were almost the same ones as the 1935 copy with no mention of filtering. The copy printed in 1954 was completely revised and had 71 rules followed by eight pages of police and drivers signals and four pages of traffic signs. It now cost 6d and was in colour.
In 1959 another issue of the code came out including 91 rules, with more on lane discipline and similar traffic signs on five pages. No mention is made of motorcycles filtering in a long list of 'Do not…' It still cost 6d. The 1968 copy rose in price to 1/3d and boasts a massive 150 rules with whole chapters on motorway driving and with eleven pages of road signs, many of them motorway ones. It is in the motorway section where rule 116 says 'Overtake only on the right, unless traffic is moving in queues in all lanes and traffic on your right is moving more slowly. Never move into a lane on your left and do not use the hard shoulder for overtaking.' Nothing to say you can't filter. In the normal section, rule 69 for overtaking also doesn't say you can't filter. Mirror-Signal- Manoeuvre is prevalent in this issue.
By 1988 the code has 198 rules with a massive road signs section of 14 pages, now of the standard European type. Its price is 60p. Almost the same text is there about motorway overtaking and filtering is not mentioned, although by now it's become common in the huge traffic jams. There are two whole pages on overtaking in the normal road section. This book contains a lot more diagrams and pictures with the text. In the 'You must not overtake…' section filtering is not mentioned. Interestingly it says in rule 88 that you may 'overtake on the right, except; (b), when you want to turn left at a junction.' This is currently the situation which affects so many cyclists in busy urban streets.
The 1999 copy of the code is a much bigger book and priced at £1.49. It has 278 rules and twelve pages of signs as well as an accompanying book with just road signs in it. Interestingly, trams appear again after a gap of 45 years. Rules 138 to 145 deal with overtaking and rule 143 has a sentence: 'Do not overtake at traffic queues at junctions or road works.' This might just be close to our filtering?
The 2007 revised copy has 307 rules with sixteen pages of road signs and requires a separate book for all the signs in use. Overtaking is covered by rule 162 to 169, again it tells us not to overtake at traffic queues at junctions or road works. The motorway section under rule 267 says do not overtake on the left unless in a queue, but there's no mention of not filtering.
The 2015 issue of our Highway Code is now 146 pages, compared to the 1935 copy at 32 pages. It has the same 307 rules of the 2007 issue with sixteen pages of road signs and that extra book on more road signs. Rules 162 to 169 cover overtaking and motorway overtaking is covered by rule 267 to 269.
To put it bluntly: filtering is not actually encouraged but nor is it banned in the Highway Code.
Motorcycle Roadcraft: The Police Rider's Handbook to Better Motorcycling of 2000 dedicates a chapter to overtaking. It says; 'never overtake on the nearside on dual carriageways and motorways except in slow-moving queues of traffic when filtering or when offside queues are moving more slowly; be aware of the potential dangers when filtering. If in doubt hold back.'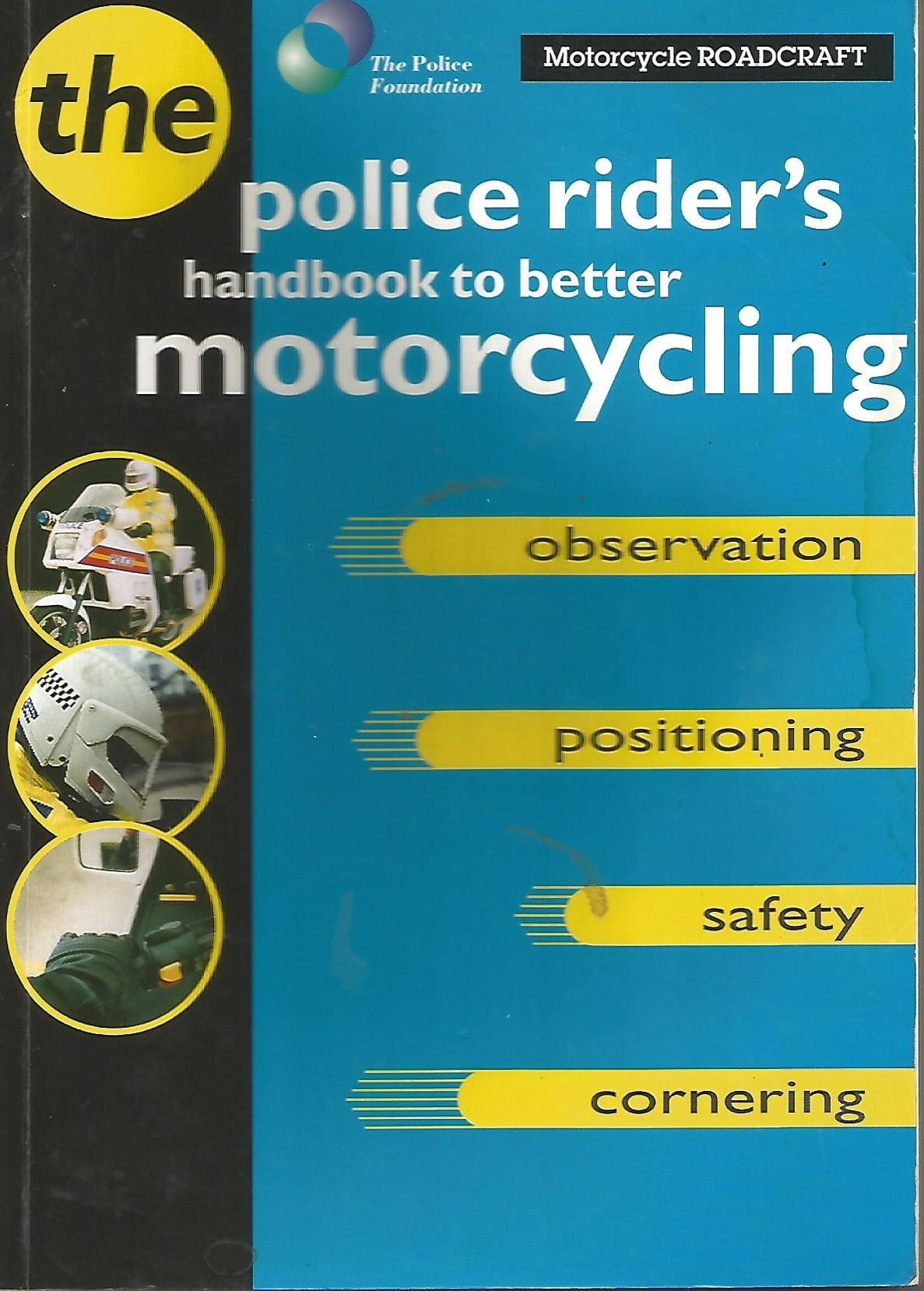 On page 139 there are instructions of how to filter safely: 'When traffic is stationary or moving slowly in queues, motorcyclists can use their manoeuvrability and limited space requirements to make progress. The advantages of filtering along or between stopped or slow moving traffic have to be weighed against the disadvantages of increased vulnerability while filtering.'
If you decide to filter it recommends you: take extreme care; keep your speed low, you may need to stop suddenly; always identify a place where you can rejoin the traffic; make yourself visible, use your lights; be ready to brake and use the horn; be courteous and avoid conflict with other road users. Watch out for and anticipate;- pedestrians crossing between vehicles; vehicles emerging from junctions; vehicles changing lanes or doing U-turns; doors opening; studs in the road that might throw you off; traffic islands; other bikes also filtering.
So that is it. It IS ok to filter in the UK. But carefully.
———
The current (2020) version of the Highway Code also clearly states in Rule 88: 'when filtering in slow-moving traffic, take care and keep your speed low.'
———
Words by Neil Cairns
Illustrations by Neil Cairns / Roland Dobbins
---
Advert

Enjoy more RealClassic reading in the monthly magazine. Click here to subscribe.
---