You might imagine that climbing the Eiger is enough of an adventure but, back in the day, mountaineer Don Whillians thought nothing of riding his Triumph Trophy two-up across Europe before making the attempt…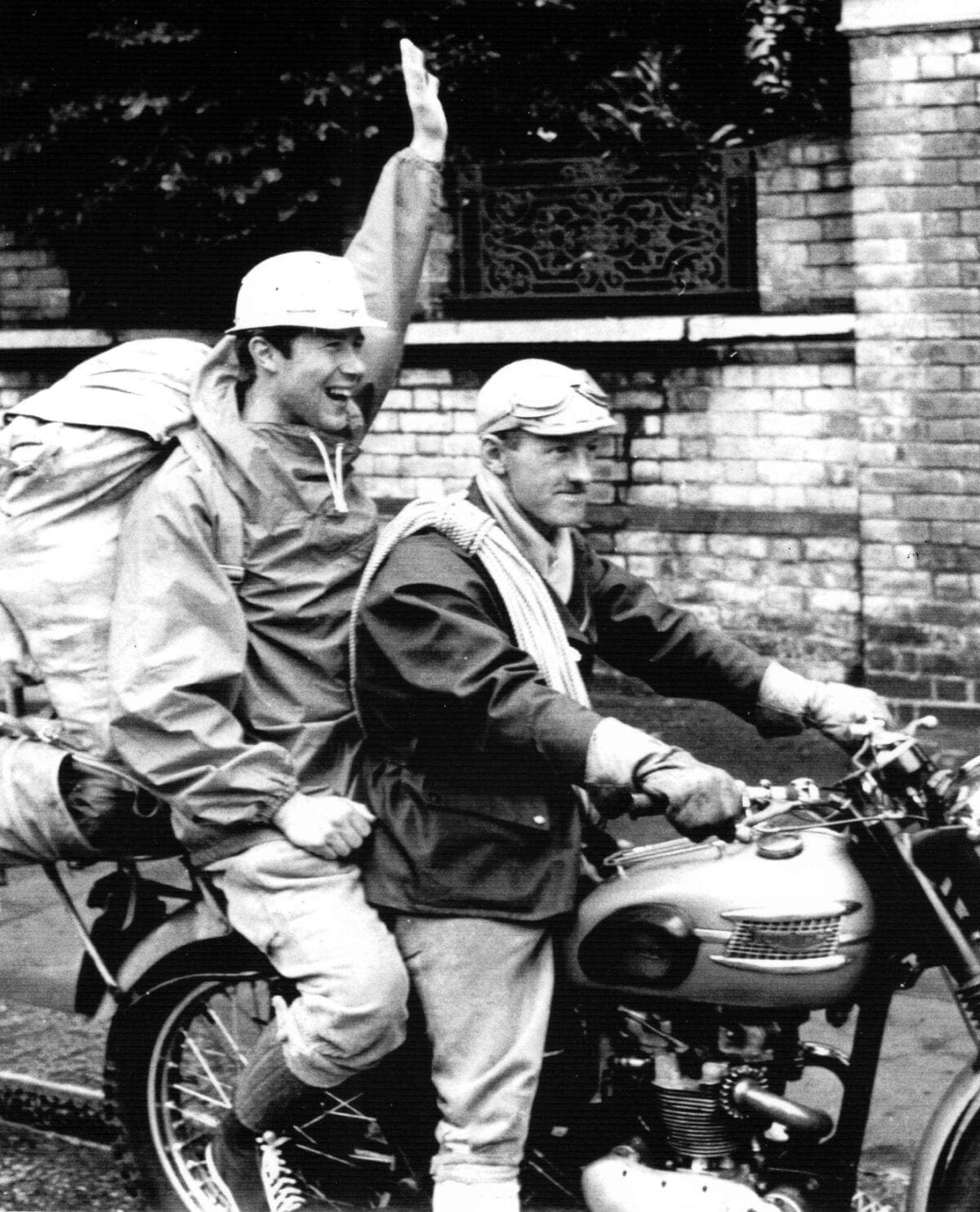 The photos hereabout show Chris (now Sir) Bonington on the pillion of Don Whillans's Triumph Trophy at Hampstead in July 1962. Note the rudimentary riding gear, goggles and gauntlets which were obviously considered quite adequate equipment for long distance touring at the time. They were off to climb the Eiger in Switzerland, and rode all the way across Europe then up the track to the foot of the mountain.
Crashing spectacularly on the way back down when the brakes failed, Don apparently shoved Chris off before baling out himself, thus saving both from serious injury. More famous than Bonington in those days, Whillans was a hard man on the rocks, in the pub and on a motorcycle.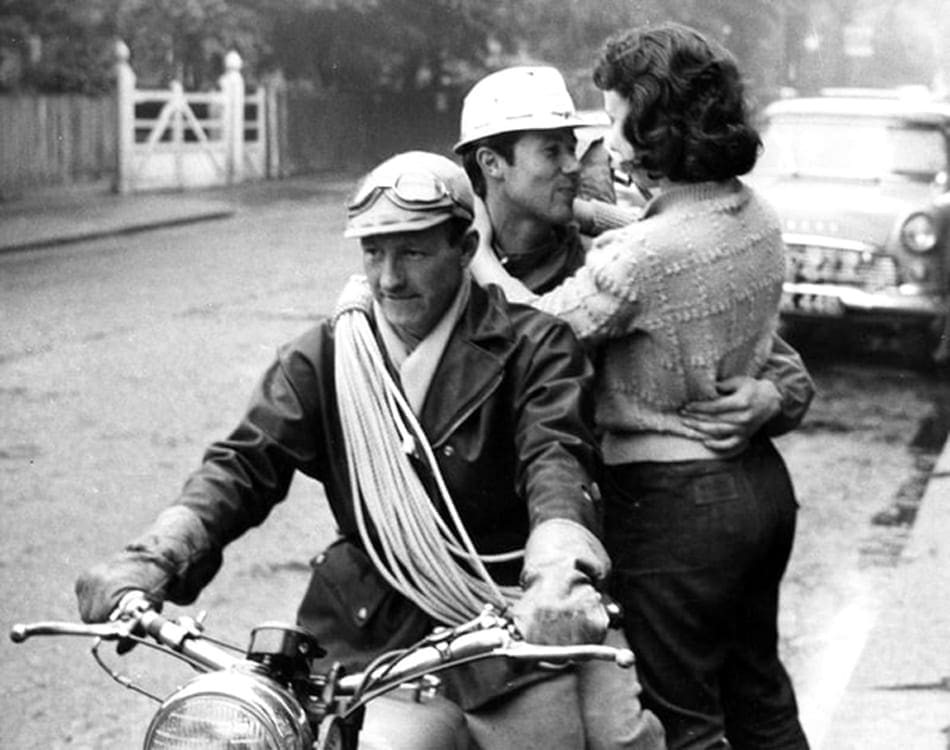 Enjoying a little sponsorship from Triumph, before this exploit to the Alps Whillans had shipped his 1957 Trophy out to Karachi in May 1960 to join an expedition to the Himalaya. After about eight weeks climbing and with only about £45 left in his pocket, he left Rawalpindi in September for the 7000 mile ride home to Manchester. The first 2000 miles were on dirt roads and, apart from numerous punctures and a broken mudguard, the bike seems to have caused no trouble. If it had Meriden no doubt would have been treated to a furious blast of invective from the 'ard man in the flat 'at (as he was known).
Shortly after returning home from the Himalaya, Don and his wife Audrey were involved in a collision with a lorry. That was just one of the many times this intrepid adventurer wrote off his many motorcycle mounts and almost killed himself. Strangely the man rarely made a mistake in the mountains and survived the most horrendous situations imaginable. After all that, Don died early at only 52, of a heart attack in 1985. It's a supreme irony that so many of our heroes dice with death all their lives, only to succumb to an ignominious end.
However, the spirit of motorcycle adventure mixed with mountaineering lives on to this day. For instance, Iain Young rode a Royal Enfield to the Everest base camp – and he's giving a talk about his trip on 11th December 2018 to the Isle of Wight section of the VMCC. Full details can be found on the VMCC website.
Article continues below...
Advert
——
Words by Mike Powell
---
Advert

Enjoy more RealClassic reading in the monthly magazine. Click here to subscribe.
---