Check out the exclusive RealClassic Christmas Gift Guide! Yes, it's that time again. The run up to Christmas can be an extremely stressful time finding ideal gifts for your nearest and dearest (by which we mean your favourite human, not your two-wheeled P&J). So, we've made your life a whole lot easier with our nifty Christmas Gift Guide! Check out some of these must-haves for RealClassic readers and riders…

---
1. RealClassic T-Shirt – Ride/Read
Price: £9.50, ClassicMagazines.co.uk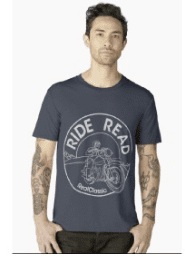 It doesn't matter if your old bike was built in Britain, crafted on the Continent or even assembled in India – these splendid RealClassic magazine T-shirt design suits all sorts of classic motorcycles… and their riders!
These high-quality cotton-rich Gildan shirts are steel blue/grey in colour, so the odd spot of oil won't notice. The design was penned especially for the shirts by the artist Talana Gamah, and makes the perfect accompaniment to our previous 'Skyline' T-shirt.
Available: www.classicmagazines.co.uk
---
2. Seven issue subscription to RealClassic for just £20!
Price: £20, ClassicMagazines.co.uk
What better gift is there for classic riders than seven issues of their favourite magazine?
Subscribers join the RealClassic Club with exclusive benefits including discounts, competitions, a monthly newsletter, interactive online access to the editorial team and like-minded old bike enthusiasts.
The only magazine that tells it like it is when it comes to the best of British motorcycles and international classics from all eras! Take advantage of this exclusive offer this Christmas!
Article continues below...
---
---
---
3. TomTom RIDER 450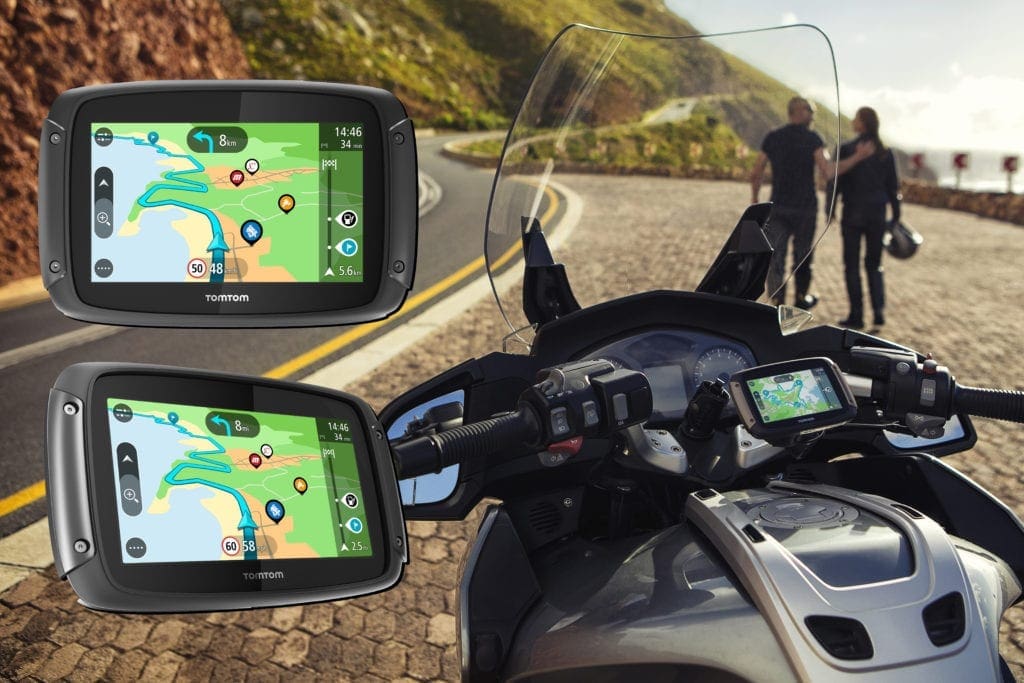 TomTom have just updated their range of RIDER motorcycle sat navs – overhauling and upgrading the software across their range of devices, while delivering their new flagship model, the TomTom Rider 450.
The sat nav allows bikers to discover the most interesting and exhilarating routes to liven up their journeys – offering the chance to choose between 'Windy Roads', 'Hilly Roads' and 'Roundtrip Planning'. It's a clever feature which works surprisingly well in practice.
These include biker meeting points, restaurants and hotels, even biker museums – everything a RIDER needs for the perfect tour. And it also comes equipped with lifetime world maps, live traffic and speed camera alerts – to help keep you moving when out on two wheels. This is now an essential piece of kit in biker arsenal!
---
4. Keep your ride covered with Oxford's 
Waterproof Motorbike Rain Cover!
This Christmas, not only keep your nearest and dearest warm but keep your ride warm and covered too, with Oxford's Motorcycle Cover!
Mantle Motorbike Cover is the ultimate protection for motorcycle outdoor storage. Made of thick premium ripstop 210d Oxford Polyester fabric, improved with PU and Silver coating. It is 100% waterproof, water repellent, dustproof and with UV protection. It's much more cost-effective than the motorbike shelter, motorbike shed and motorbike tent storage while it provides all features and qualities, does not take any additional space and it is suitable for all 4 seasons – winter, summer, spring and autumn.
---
5. Keep your favourite reads together with our embellished binders!
Price: £9.99, ClassicMagazines.co.uk
A slithering slew of magazines won't endear anyone to the Better Half, and our recommended solution comes in the shape of the super-smart RealClassic magazine binder. The magazine's logo is embossed in silver lettering on the spine, contrasting in handsome style with the dark-blue binders.
Each binder holds a year's worth of the magazine, safe and snug, so you can refer back to individual issues with ease. Get yours quick!
---
6. Celebrate 40 years since Barry Sheene won his first world title!
Price: £6.99, ClassicMagazines.co.uk
He was the man every lad wanted to be and every girl wanted to date. A working class kid who left school on his 15th birthday with no qualifications, Barry Sheene rose through the ranks of motorcycle sport to become a self-made multi-millionaire, MBE and national hero.
Now, nearly 10 years on, the popular volume is re-released to celebrate 40 years since Sheene's first world title crown in 1976 and to give readers a fresh insight into the life and times of motorcycling's first global superstar.
Available: www.classicmagazines.co.uk
---
7. Keep the dirt off with Muc-Off Motorcycle Chain Cleaner!
Although most classic bikes come with their own methods of lubing drive chains and sensible chain enclosures, most modern machines are less well equipped. Getting your pride and joy covered in dirt can be a huge inconvenience. This Christmas, this motorcycle chain cleaner is ideal for you.
The Muc-Off Biodegradable Motorcycle Chain Cleaner has been specifically formulated to quickly and safely remove dirt, lube and heavy chain grime using advanced solvents. Its unique formula breaks down oil and grease to leave the entire chain sparkling clean and contaminant free. It now even has a Watermelon fragrance!
---
8. Resurgence Canvas Motorcycle Riding Shirt
Price: £166.50, Amazon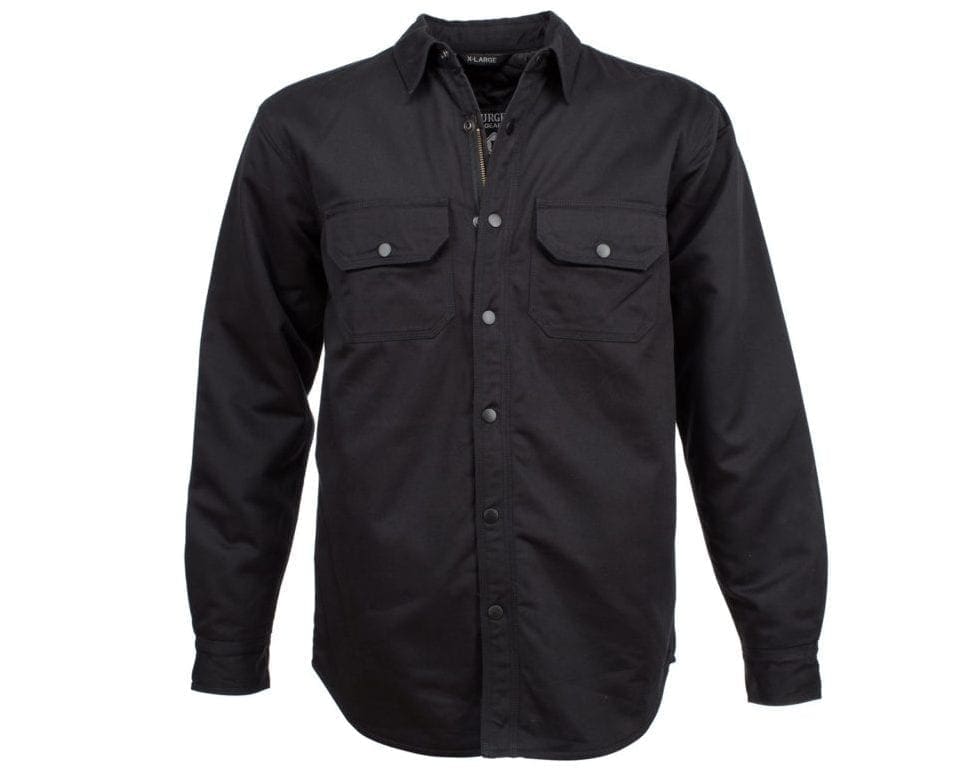 This cool new Resurgence Gear Black Canvas Protective Motorcycle Riding Shirt is stylish, neat, protective and smart, and it's even suitable for scorching hot summers.
It's made with 60% PEKEV coverage to the body, and its lining is quilted faux silk with a padded thermal lining, and there are shoulder, elbow and spine armour pockets, two internal pockets and two external pockets.
Resurgence Gear's Black Canvas Riding Shirt is available in sizes S to 5X-L, and can be found here!
---
9. Battery Tender Dellran Dual Selectable 4amp Charger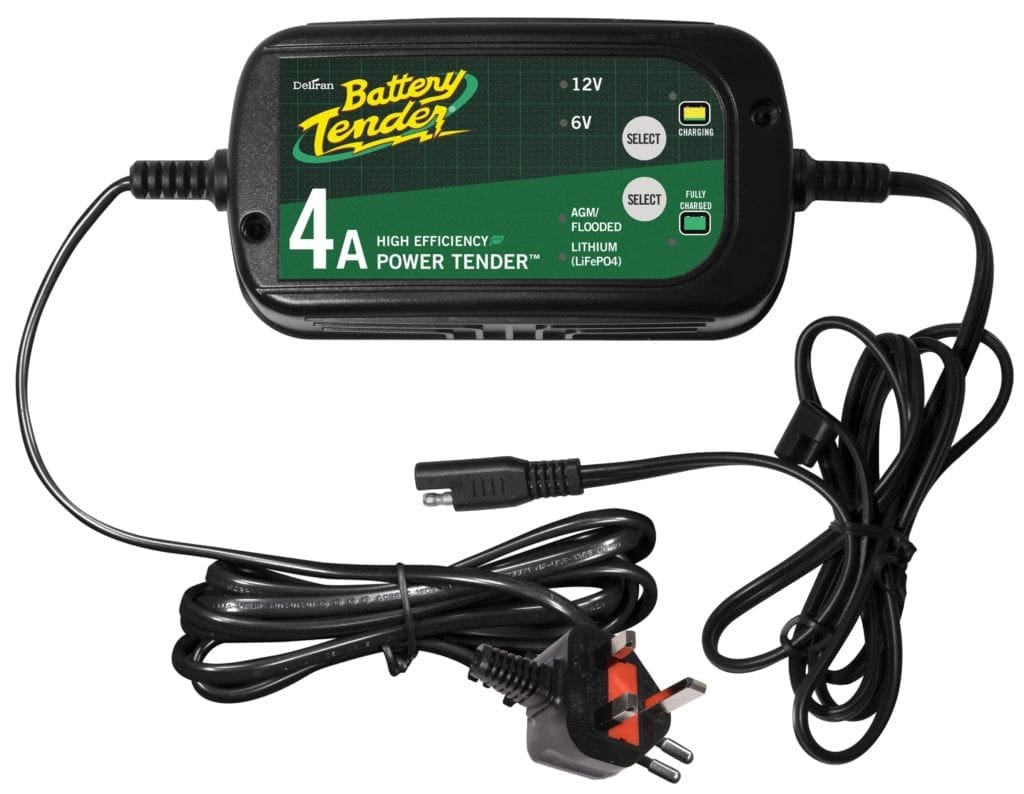 If you're like us and ride old classic bikes as well as modern ones, then you're likely to need to carry out maintenance on both 6v and 12v battery systems – and that's where this dual 6v/12v switchable battery charger system from Battery Tender comes in really useful.
It's a lightweight, compact charging unit designed for use with a wide range of different battery types. The fully automatic microcontroller system constantly updates the charging sequence to provide a smooth transition between the charging steps which makes it very easy to use, especially in small spaces.
---
10. Tickets to The Carole Nash Classic Bike Guide Winter Classic
Price: from £8.00, ClassicMagazines.co.uk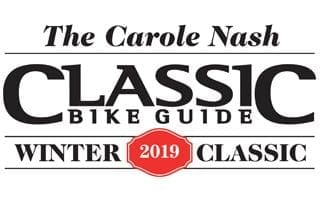 Want to gift your nearest and dearest a trip away? Then, how about a kick-start to the new classic motorcycling year! the Carole Nash Classic Bike Guide Winter Classic takes place on January 5-6 at Newark Showground.
It offers a welcome respite from the hectic holiday season and a chance to get lost exploring the hundreds of stunning classic machines on display.
Tickets available: www.classicmagazines.co.uk
Enjoy more RealClassic reading in the monthly magazine.
Click here
to subscribe.