British bikes! Italian classics! Some dodgy old Honda! This month's magazine has got the lot – and we threw in some spurious exclamation marks, just for fun. Look! There's another!
As ever, this month's issue of RealClassic magazine tells it like it is, with a selection of stories that come straight from the horse's mouth. (Well, the rider's eye. Choose your own semi-appropriate cliché). If you'd like to read RC175, then you can cut to the chase and download the digital version or order the print magazine. Alternatively, here's more about what you'll find inside…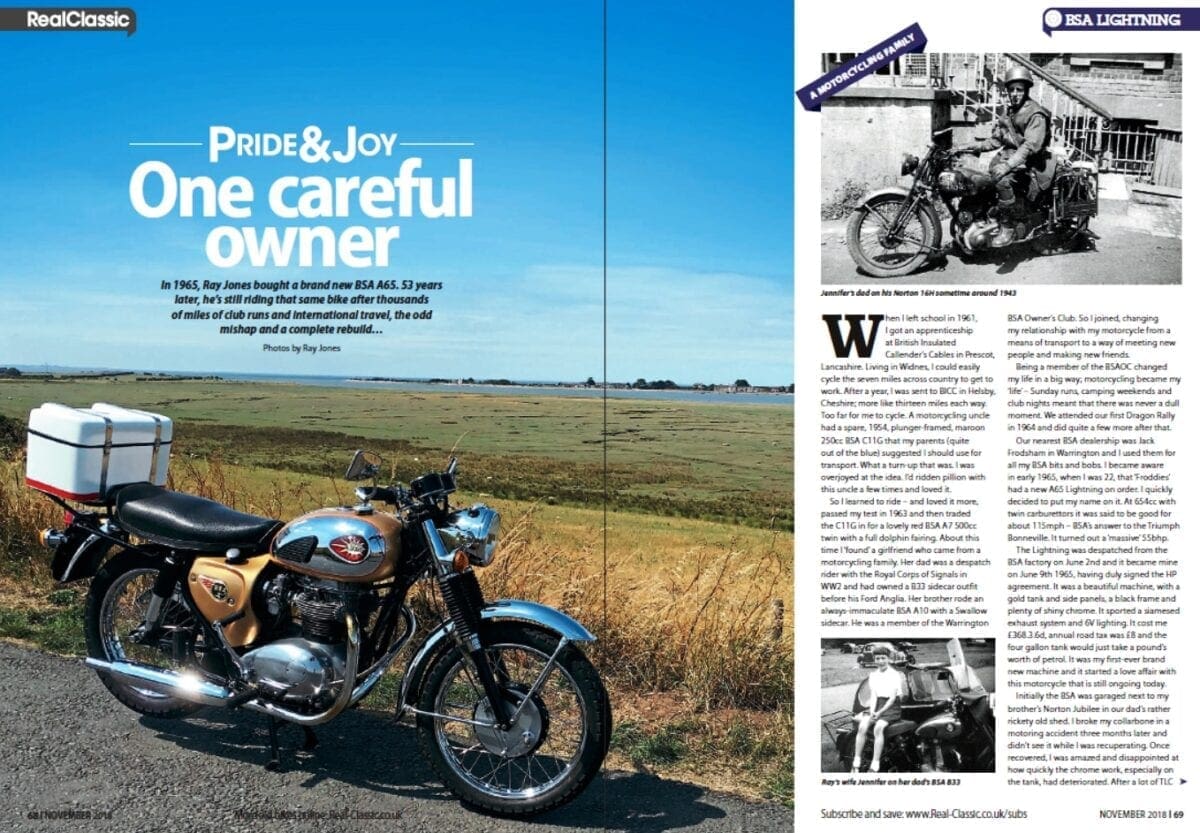 BSA A65 LIGHTNING
This 650 twin was bought new back in 1965. 53 years later, the same owner is still riding that same bike after thousands of miles of club runs and international travel, the odd mishap and a complete rebuild
EMC PROTOTYPE 500
EMC is an unusual British marque, and split-single strokers are themselves rare beasts on British roads. We uncover a unique machine, a two-stroke which never quite made it to the showrooms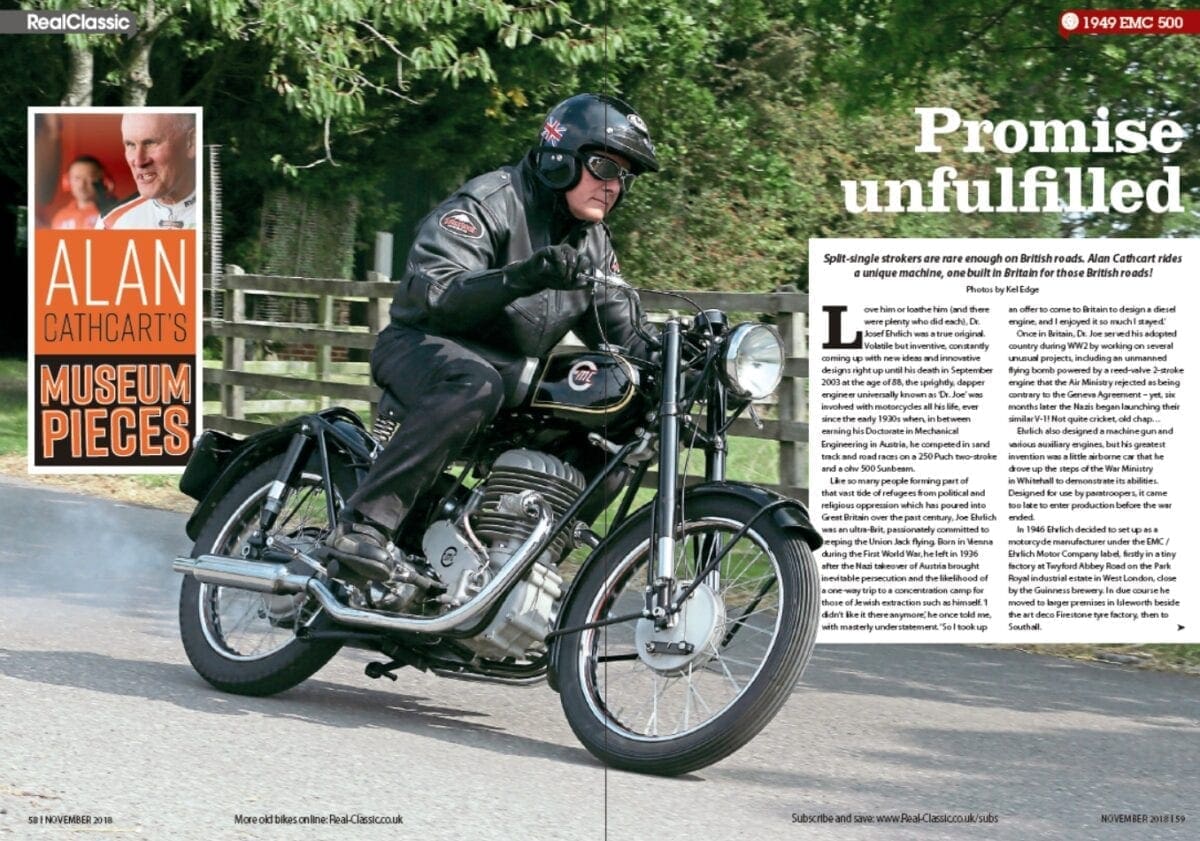 HONDA BROS
We asked if any RC readers ride to work each day on a bike over 30 years old. This particular 650 twin commutes through the capital city's crowded streets, all year round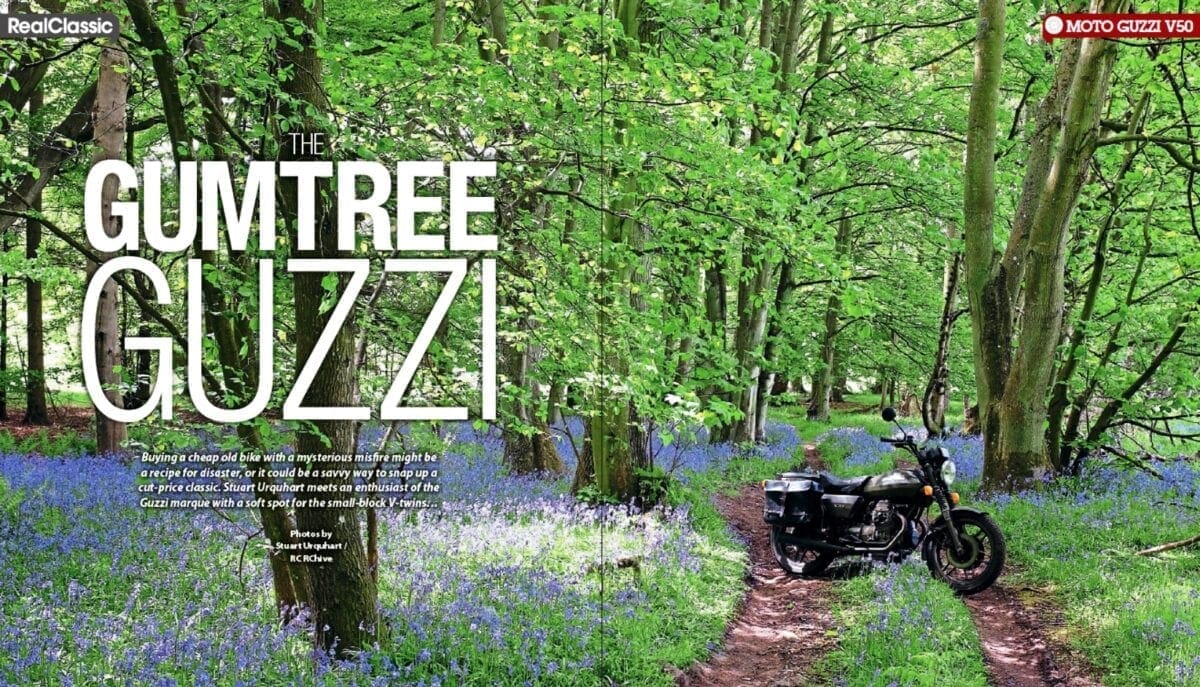 MOTO GUZZI V50
Buying a cheap old bike with a mysterious misfire might be a recipe for disaster, or it could be a savvy way to snap up a cut-price classic. Meet an enthusiast of the Guzzi marque who has a soft spot for the small-block V-twins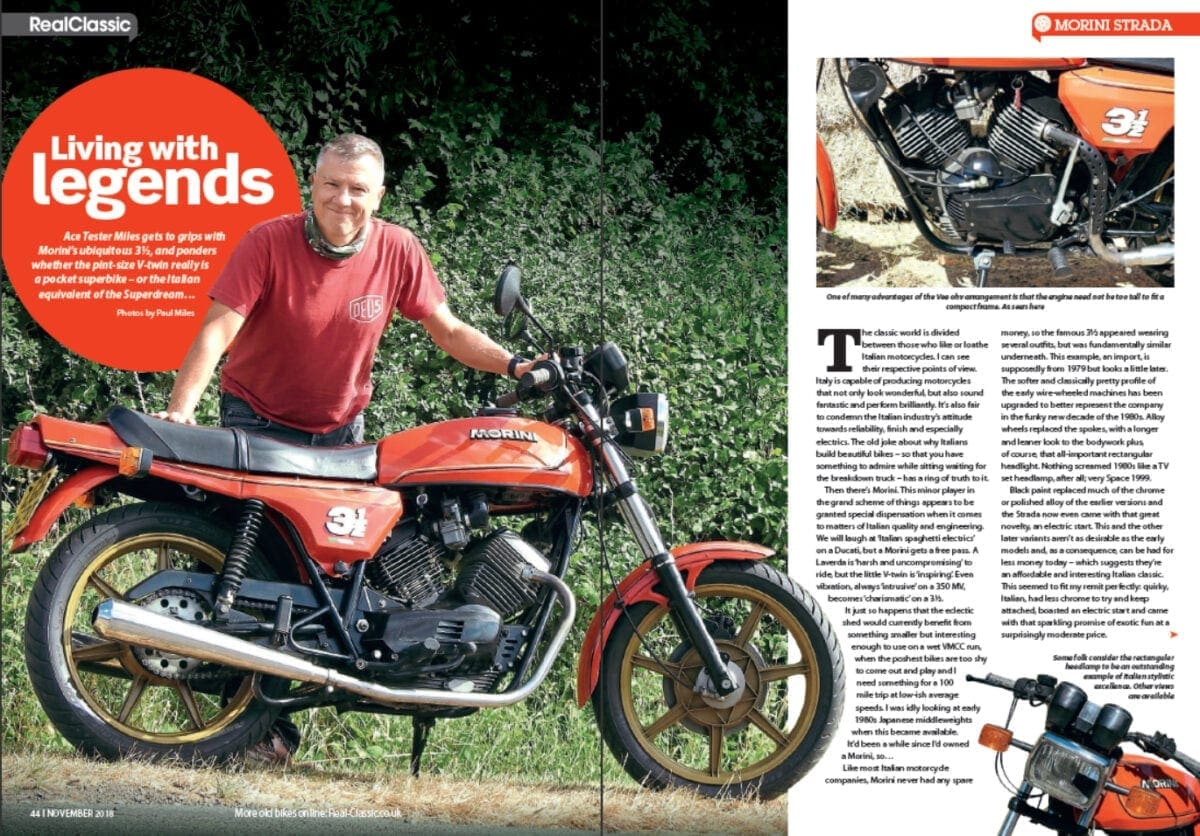 MORINI 3½
Ace Tester Miles gets to grips with Morini's ubiquitous 350, and ponders whether the pint-size V-twin really is a pocket superbike – or the Italian equivalent of the Superdream. Did he really say that? Shock! Horror!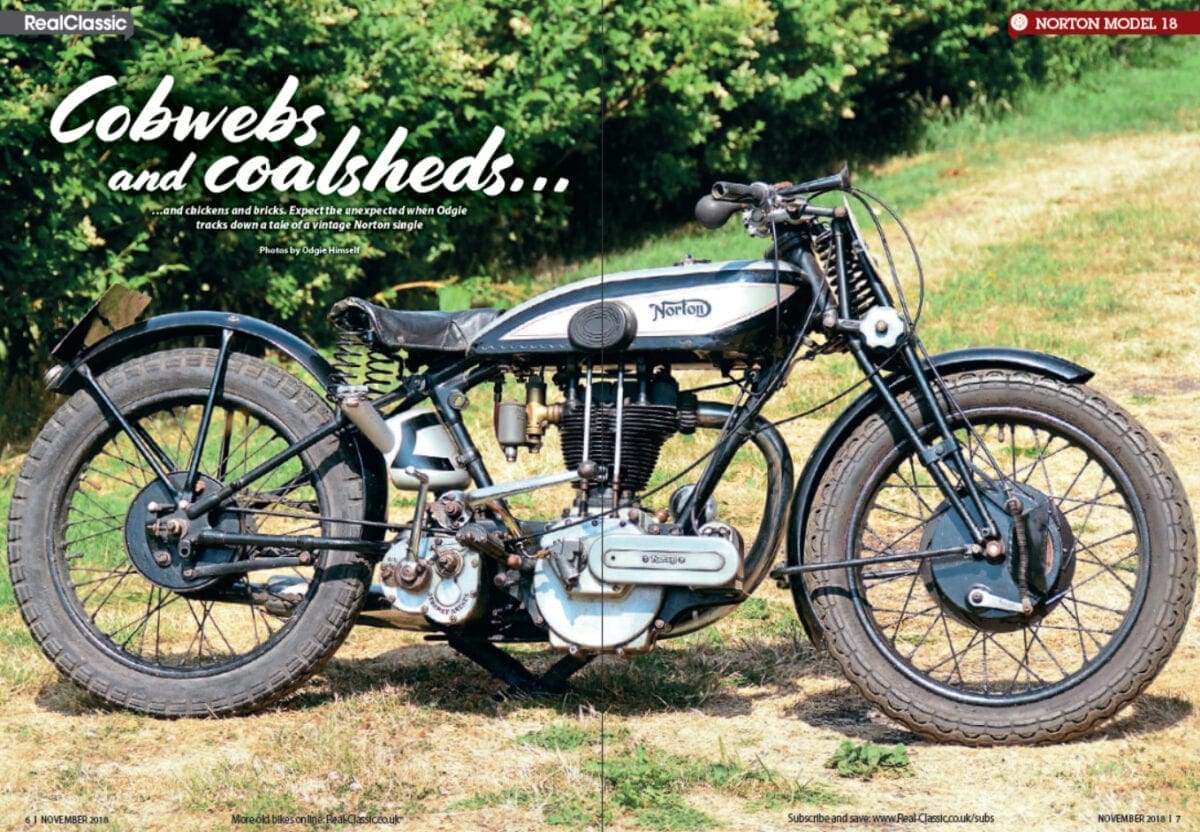 NORTON MODEL 18
Odgie tracks down a vintage Norton single with girder forks and rigid rear suspension… while another Norton owner rides a similar machine from Land's End to John O'Groats on a Norton Owners' Club adventure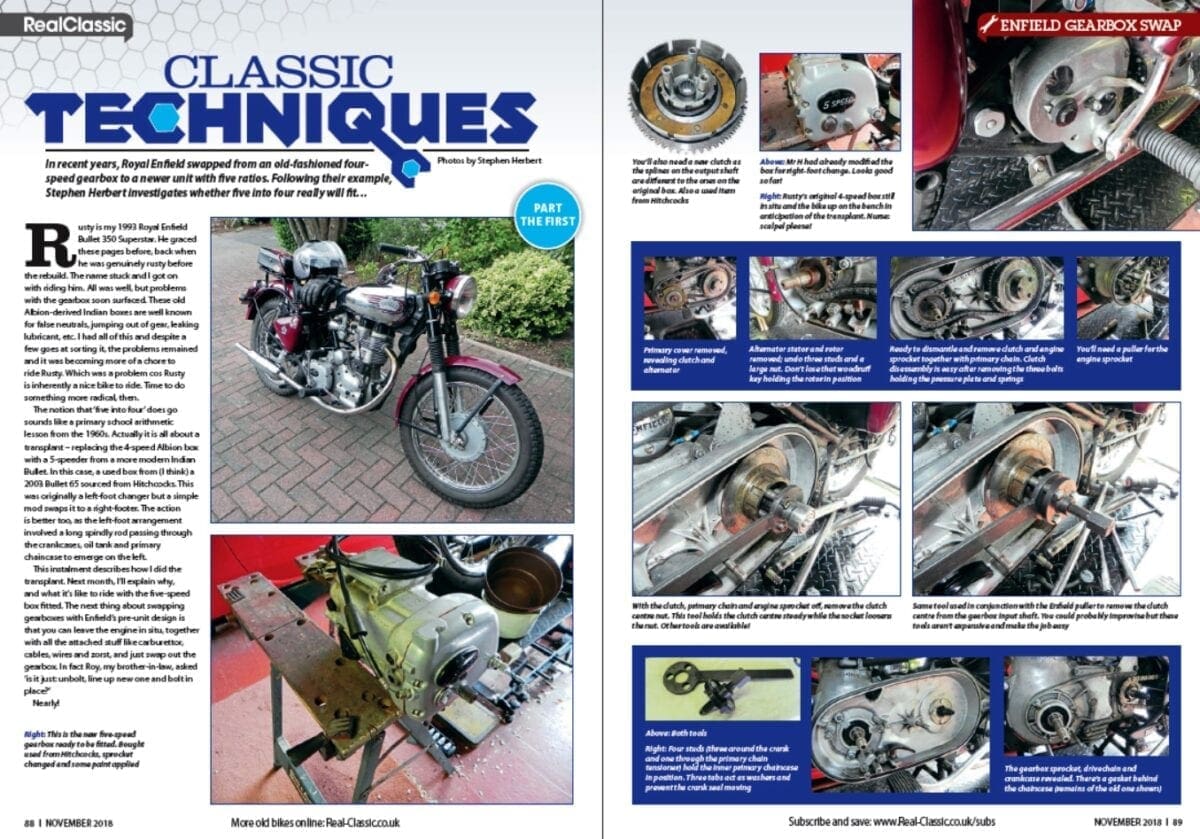 ROYAL ENFIELD BULLET, Part One
In recent years, Royal Enfield swapped from an old-fashioned four-speed gearbox to a newer unit with five ratios. Following their example, we investigate whether five into four really will fit…
TRIUMPH TR5T
When Triumph's Trophy Trail first hit the dirt roads, ISDT riders rapidly made modifications to improve its performance. This motorcycle's owner has continued that grand tradition with his own 500 twin
NORTON COMMANDO Mk3 REBUILD, Part One
If you set your heart on an electric start 850 Commando then you can either sped a five-figure sum on one which has already been restored and upgraded, or you can do the job yourself. And so begins a challenging project, even for an engineer…
PLUS! Yet more info about ethanol in petrol; stacks of classic bikes for sale in the Small Ads; bits n bats to buy; top trade recommendations from RC readers; notes on Norton's rear suspension; Benelli's supercharged 250; Jacqueline Bickerstaff tackles a Villiers carb, an Frank Westworth solves the puzzle of the seized Matchless rear wheel…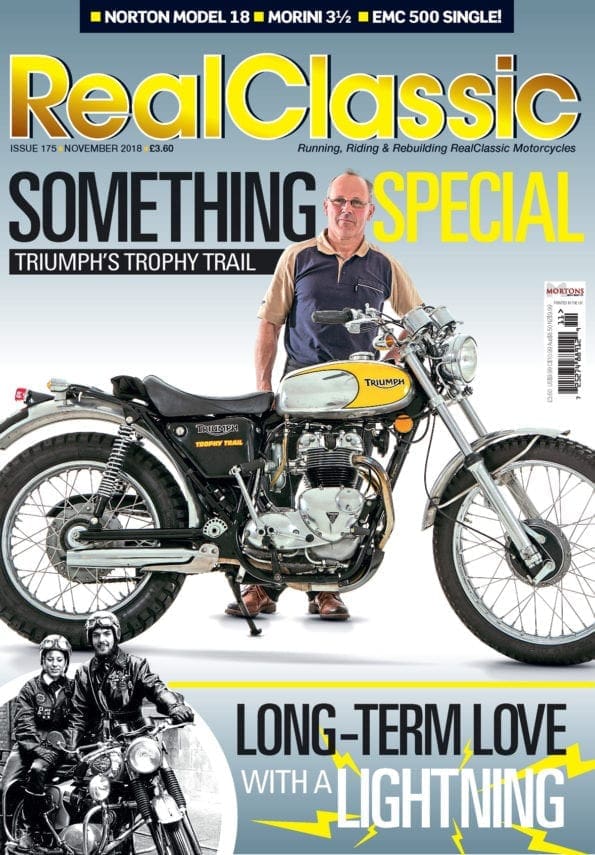 RealClassic magazine is not on sale in UK newsagents but you can buy the current issue in digital and paper formats here
You can also buy stacks of older issues of RealClassic, but it's heaps cheaper if you subscribe. Subscribers save 50% on the price of a single issue, and get an exclusive subscriber newsletter every month, and access to the subscriber-only Facebook group, and can win show tickets, RC regalia, bike books and more goodies in our subscriber prize draws…