If you're seeking somewhere off the beaten track with interesting automotive exhibits, then Roy Workman recommends this little-known motor museum…
On a trip to Great Yarmouth, we revisited the Caister Castle Car Collection. This is a first class, privately-owned motor collection which has been extended since my last visit. It now has on display 211 cars and motorcycles and several more vehicles will be added at the end of the season. On my previous visit I was told off for taking photos. Times have changed, and I'd heard that photography is now allowed. This time I checked that this was indeed the case before handing over the entrance fee!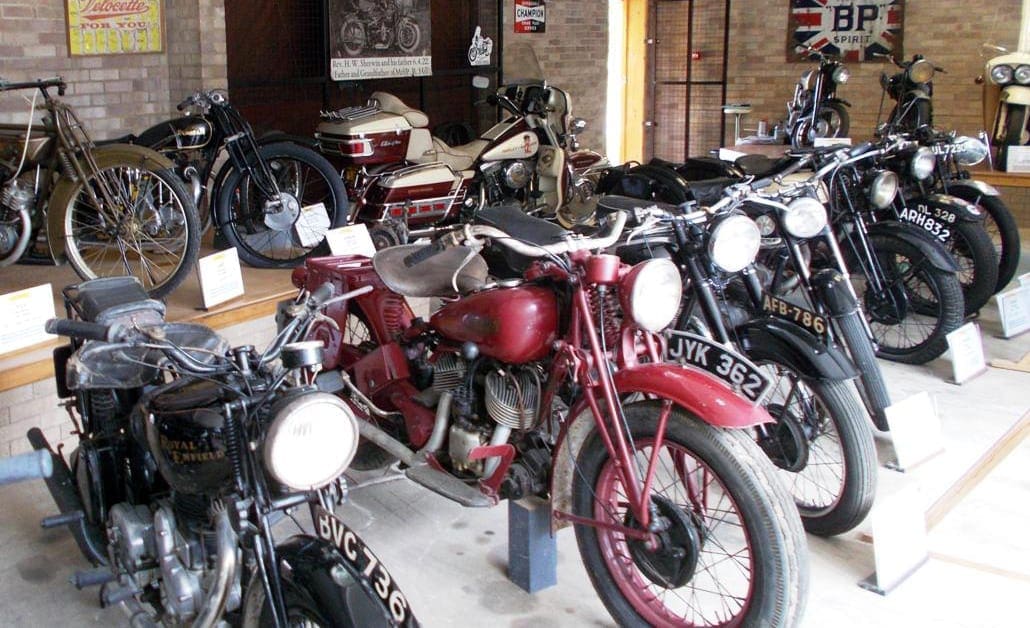 The museum is well staffed with 10 attendants, each one looking after a section. These chaps are very knowledgeable about the vehicles under their care. There are three main areas of motorcycles, but the odd motorcycle is also placed among a line of cars.
The first motorcycle I spotted was a Socovel, powered by a 2-6hp electric motor. Then I got lucky at the first major motorcycle section, where I met Ian. I'd spotted a 1930's Panther parked up in the car park, and it transpired that this was Ian's machine that he had ridden to work that morning. He was delighted to be looking after this section and he is a keen classic motorcycle rider. Ian owns several bikes and he really likes machines from the 1930s up to the late 1950s; girder front forks and a solid rear frame are his favourite ones.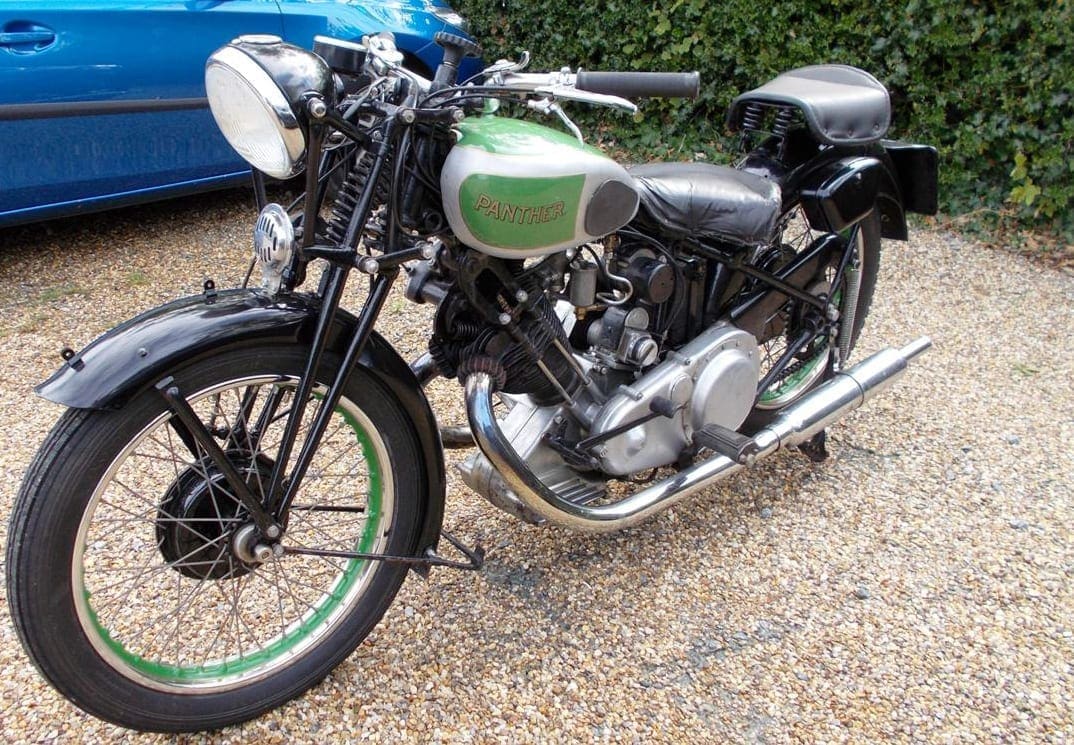 I spotted that the Vincent on display was fitted with a tyre that you would use on an outfit, so presumably a sidecar had been fitted to the bike before it came into the museum. Ian told me that he has never ridden an outfit, but that he has a couple of sidecar frames and a couple of sidecar bodies at home, and he has the idea of making up a classic outfit in the future. We talked for quite some time – all very enjoyable.
Moving along past more classic cars, I came to the next motorcycle section and amongst several outfits was a Brough Superior, complete with a Brough sidecar. In a group of cars I spotted a 1937 Triumph Gloria; this looked impressive and the notice-board stated that it was made by the motorcycle company.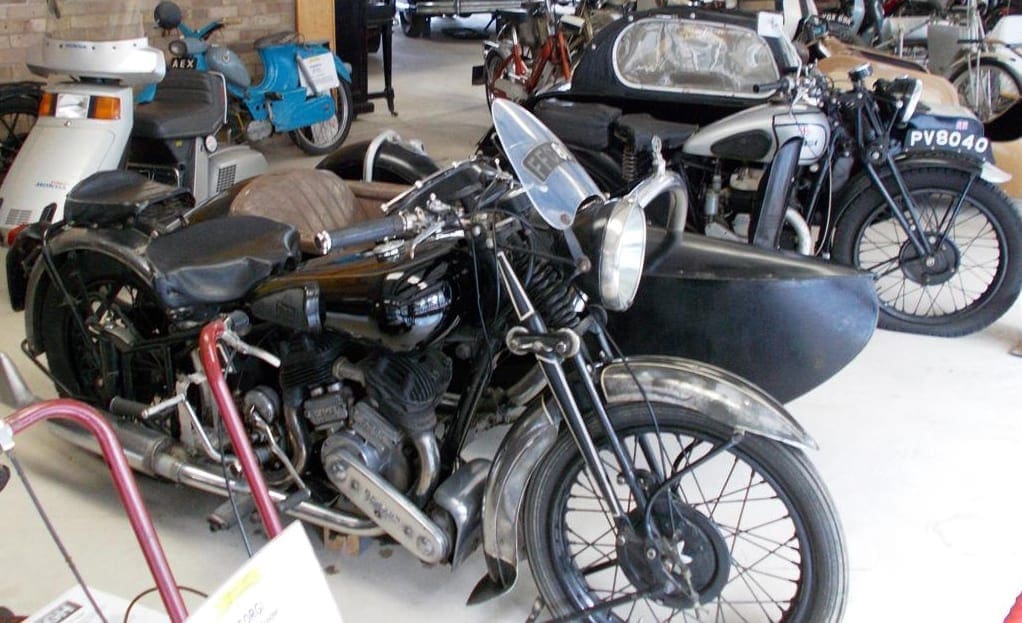 Another attendant explained that since my last visit an additional motorcycle display had been created, which I would find on my way around. This is where the extra vehicles will be displayed when they arrive, later in the year. No one knew exactly what the newcomers would be – it's a bit like Christmas: wait and see!
Speaking of which, there definitely is plenty to look at here. I was told about two couples who came to visit recently. After a couple of hours the gentlemen had only seen one third of the collection, whilst their wives had retired to the coffee shop…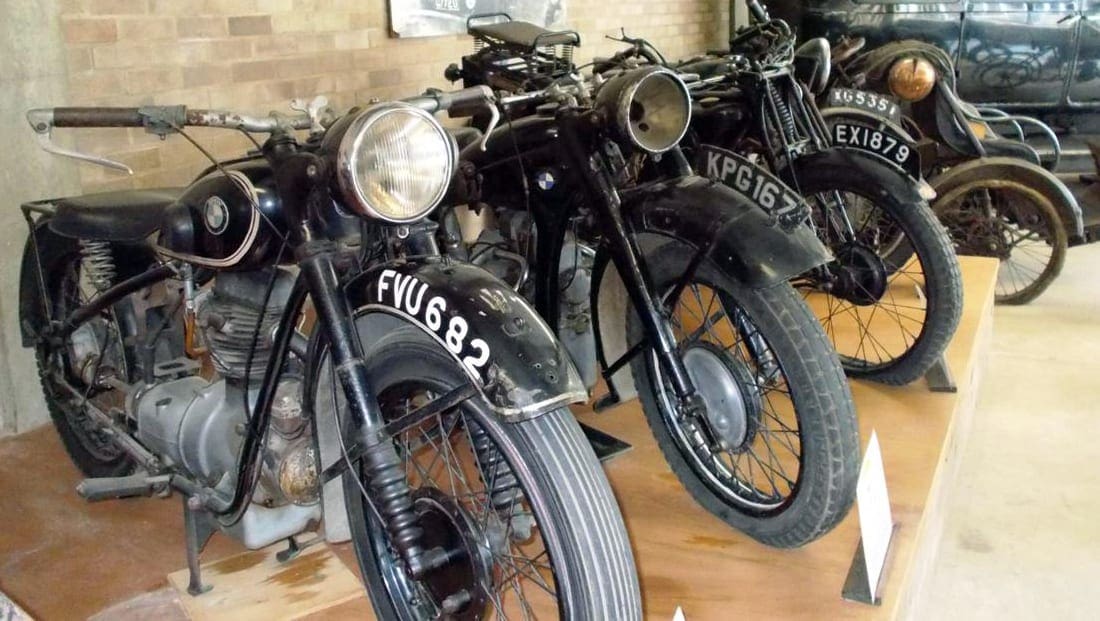 The overall collection ranges from an 1893 Panhard et Levassor to a 1990's Harley-Davidson. Some of those old cars are massive in comparison to the other vehicles parked close by. As well as the motorised vehicles, there's much more to see, including displays of horse-drawn vehicles, baby carriages, bicycles and children's pedal cars. It's a really nice collection.
The castle itself was built in 1432, and is of historical interest as it is one of the earliest important buildings in England that was built of brick. You can climb up into the 90-foot tower to get a great view of the castle ruins and the local area. There are several things to see in the grounds, including a car 'as found', woodland walk and a picnic area. There's also a café on site.
This is a great museum, very much enhanced by the knowledgeable attendants, and well worth a visit. It is open from mid-May until the end of September. Opening times are 10am to 4.30pm except on Saturdays, when it is shut. Admission is £15.
———
Words and photos by Roy Workman