If motorbike magazines played poker, then the new issue of RC would be a winner – with several singles, a trio of twins, a triple and a four. Full house, surely? Or maybe it's bingo we're thinking of? Either way, RC173 is stacked full of cracking classic bikes. Hit the button to start reading about traditional Brits, classic Italians and one or two really weird things…
If you already know you want to read this issue, then here's where to order it in paper or digital formats. Or if you'd like more details, here's the low-down on our in-depth, expert and enthusiast articles:
AJS K9
After climbing an extremely steep learning curve last month with his vintage single, our man is ready for his day of reckoning. Bring on the Banbury Run!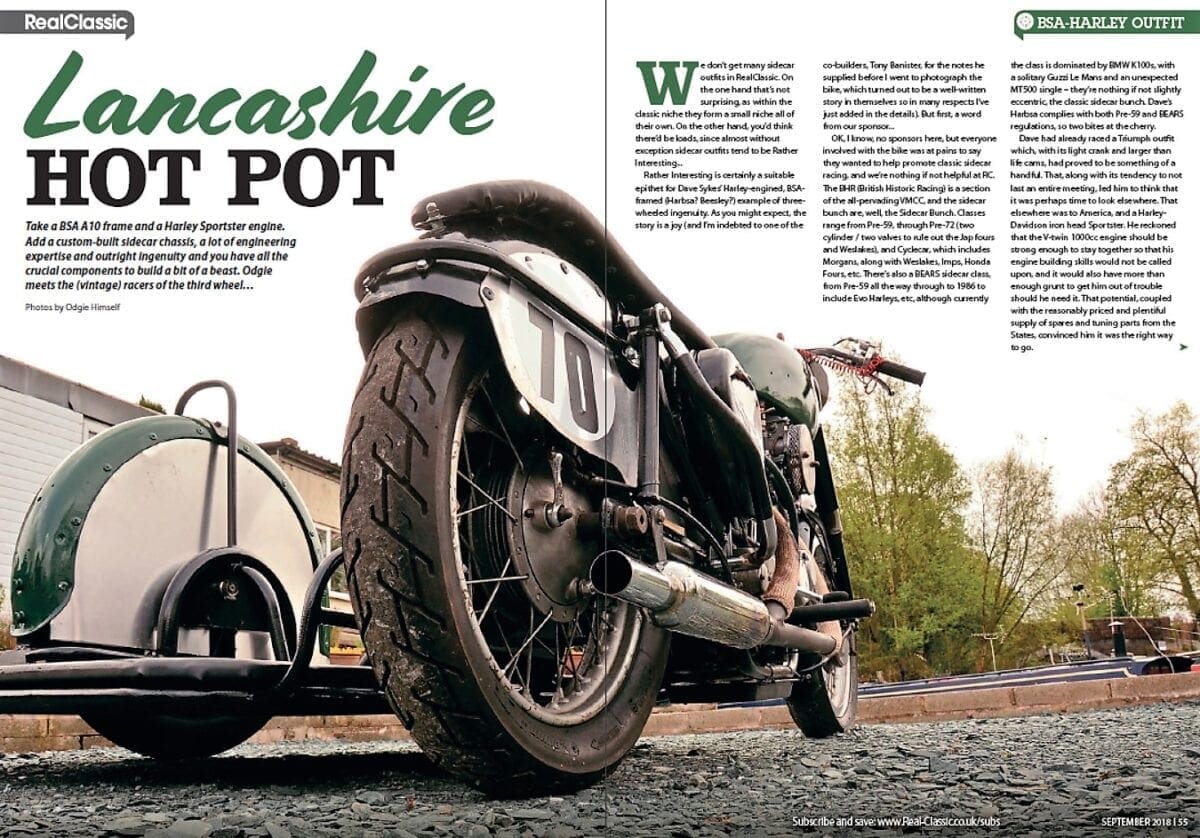 BSA-HARLEY TRIALS OUTFIT
Take a BSA A10 frame and a Harley Sportster engine. Add a custom-built sidecar chassis, a lot of engineering expertise and outright ingenuity and you have all the crucial components to build a bit of a beast. Meets a (vintage) racer of the third wheel
MI-VAL PROJECT
The restoration of this unusual little Italian is almost done. This time, the wiring is completed, the bike is registered for the road and now… does it actually run?
MOTO GUZZI CONVERT
A heavyweight Guzzi V-twin with automatic transmission wouldn't be the conventional choice for a high-mileage ride on some of Canada's roughest roads. But then, its owner is not exactly a conventional classic rider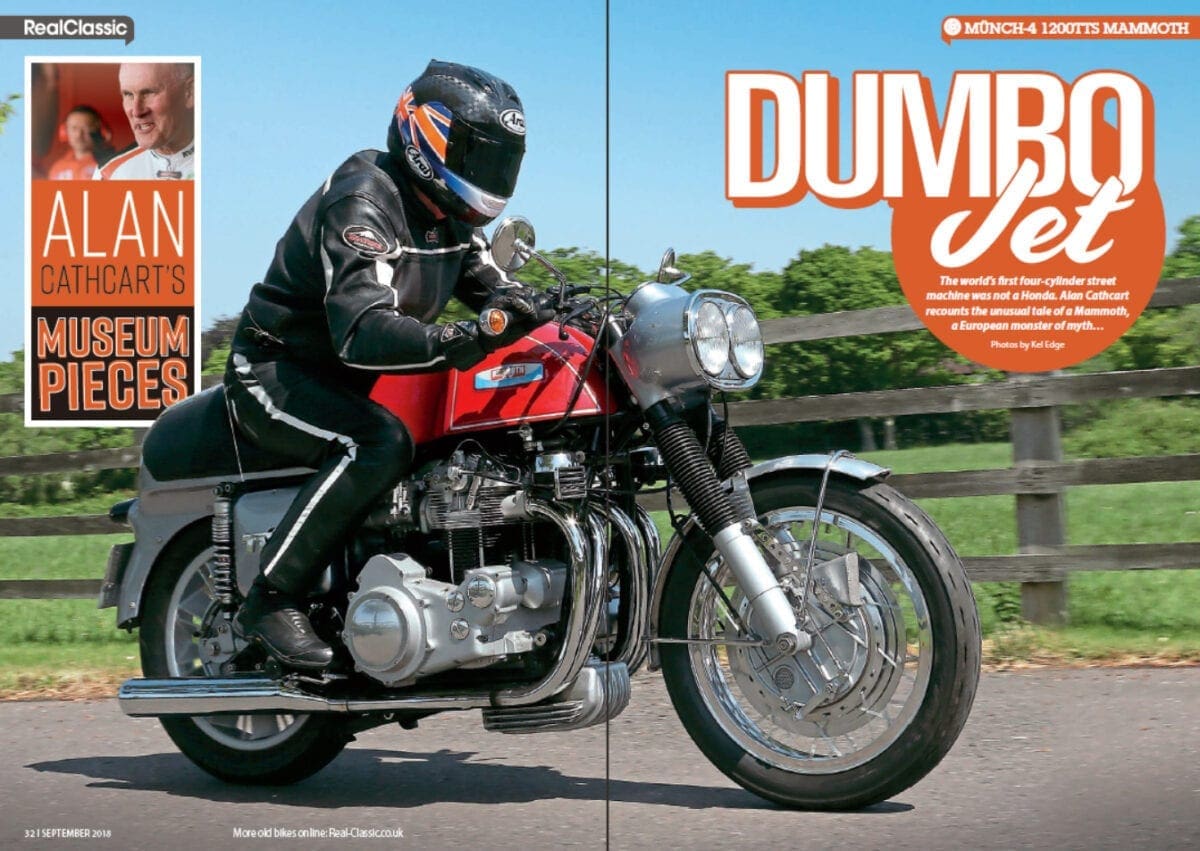 MÜNCH MAMMOTH
The world's first four-cylinder street machine was not a Honda. Alan Cathcart recounts the unusual tale of a Mammoth, a European monster of myth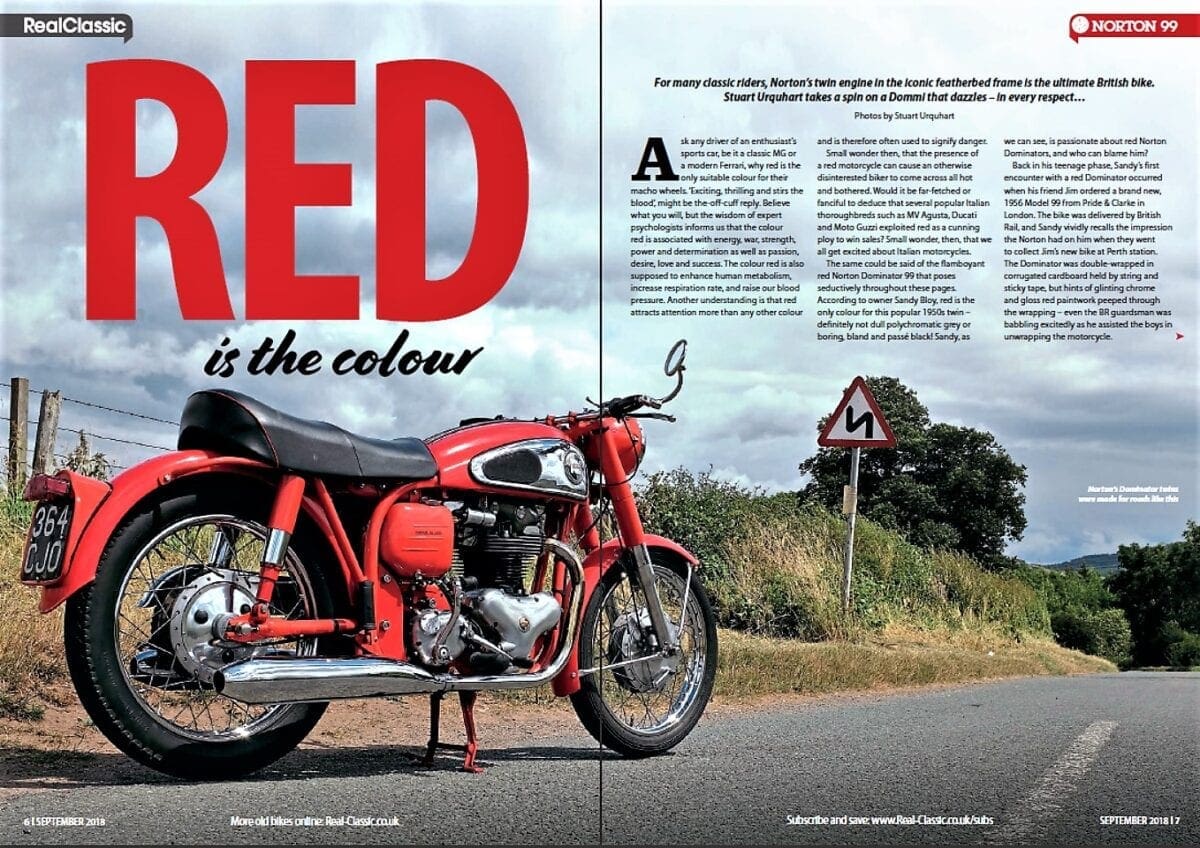 NORTON DOMINATOR 99
For many classic riders, Norton's twin engine in the iconic featherbed frame is the ultimate British bike. We take a spin on a wideline Dommi that dazzles – in every respect!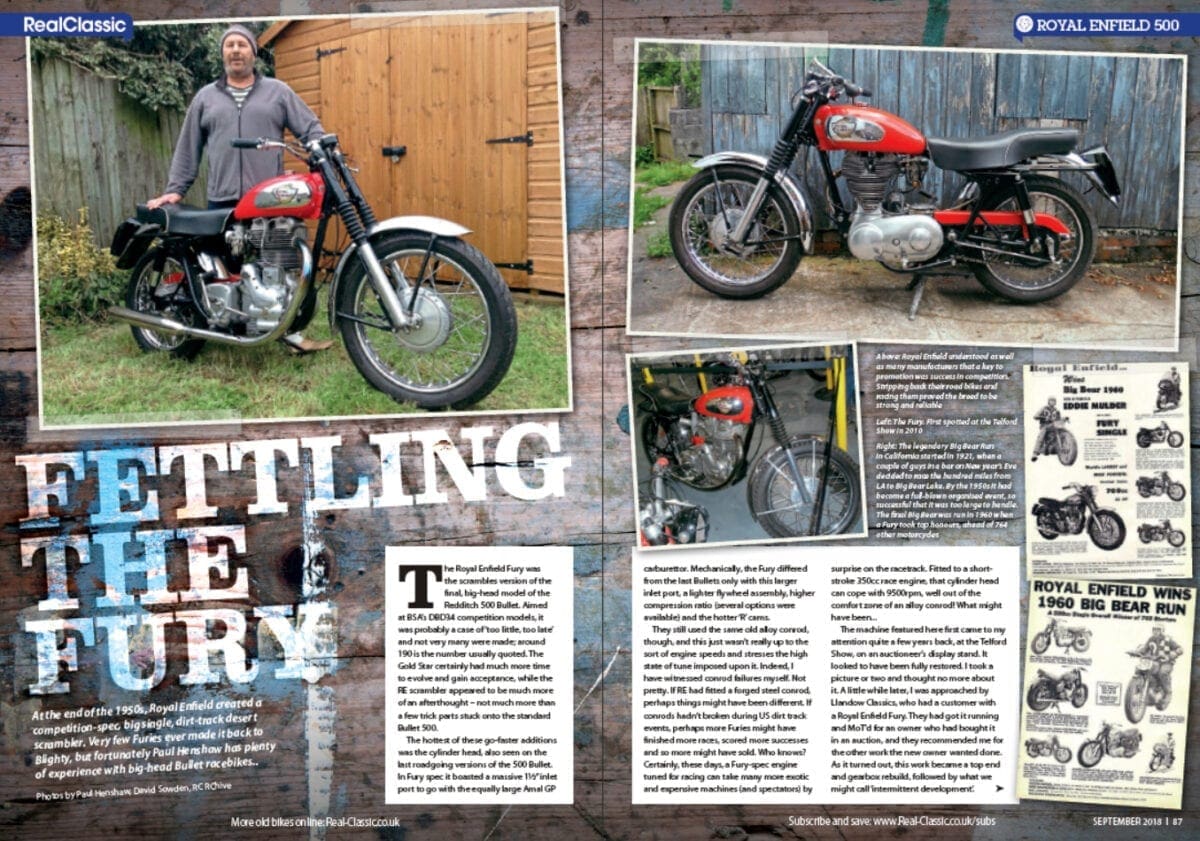 ROYAL ENFIELD FURY
At the end of the 1950s, Royal Enfield created a competition-spec, big single, dirt-track desert scrambler. Very few Furies ever made it back to Blighty, but here's one which has survived – and still thrives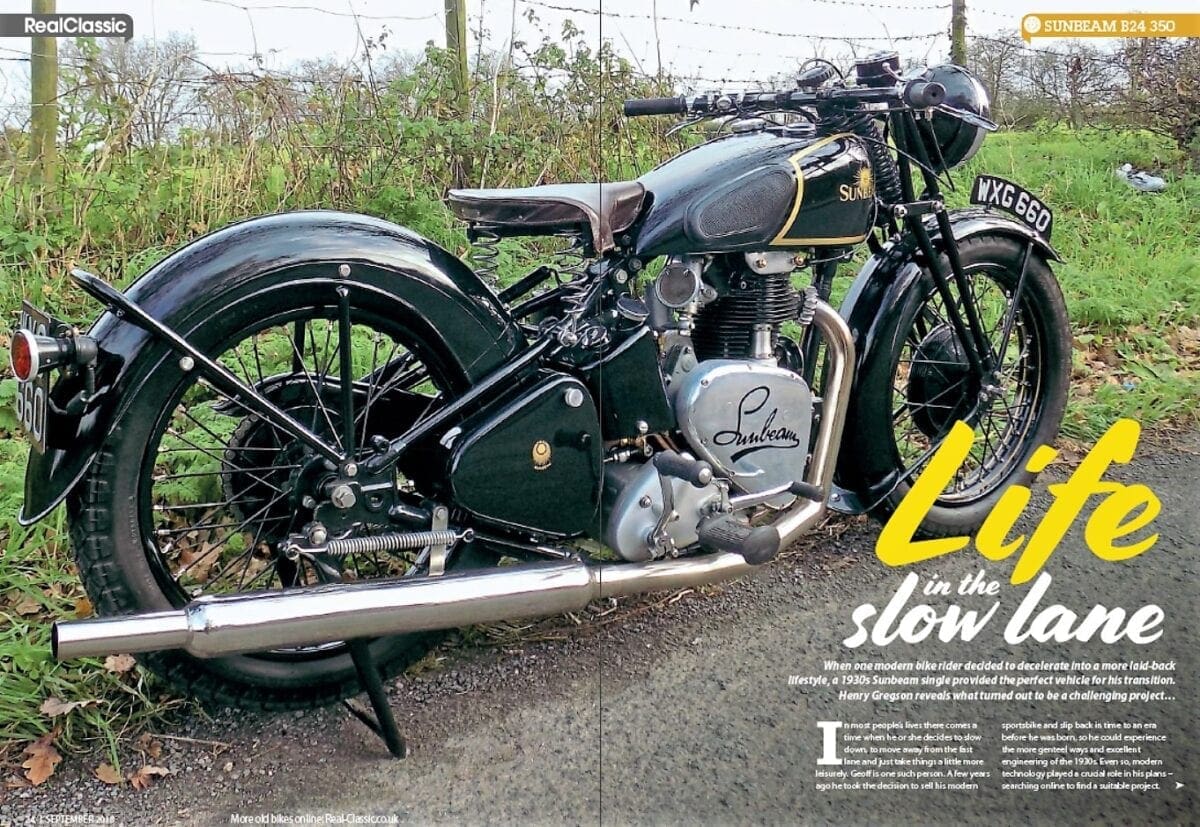 SUNBEAM B24
Built by Associate Motor Cycles, the high-cam Sunbeam singles maintained many of the marque's traditions. When one modern bike rider decided to decelerate into a more laid-back lifestyle, a 350 Sunbeam provided the perfect vehicle for his transition…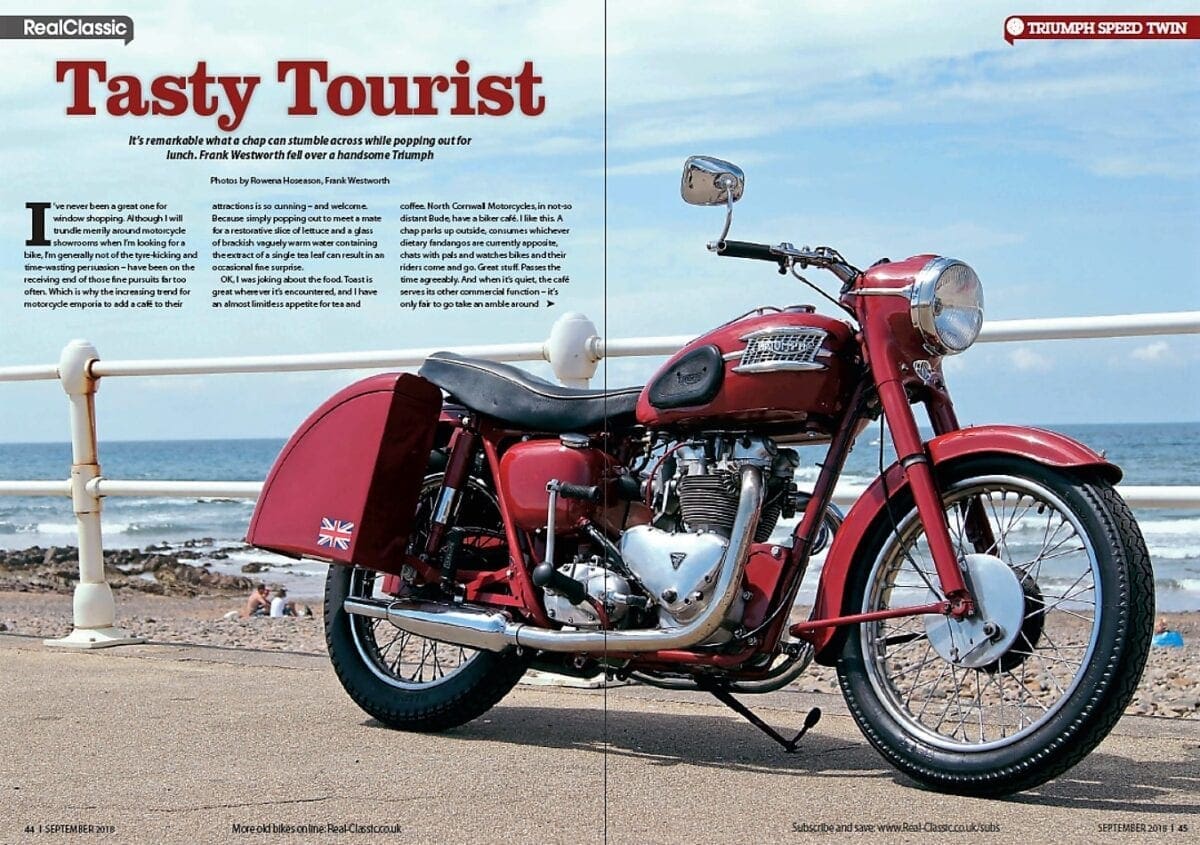 TRIUMPH SPEED TWIN
Over the years, various owners have made their mark on Mr Turner's ubiquitous twin. This particular tourer now wears a fine set of Rodark panniers, while its engine has been given the Tiger treatment – turning it into the perfect classic tourer
PLUS! RC readers talk about Triumph Tridents, gaskets again, and building a better Beezer; Jaqueline Bickerstaff attends both the National Tramway Museum and the VMCC Festival of 1000 Bikes, and Frank Westworth curses the day that a BSA ever rolled into The Shed…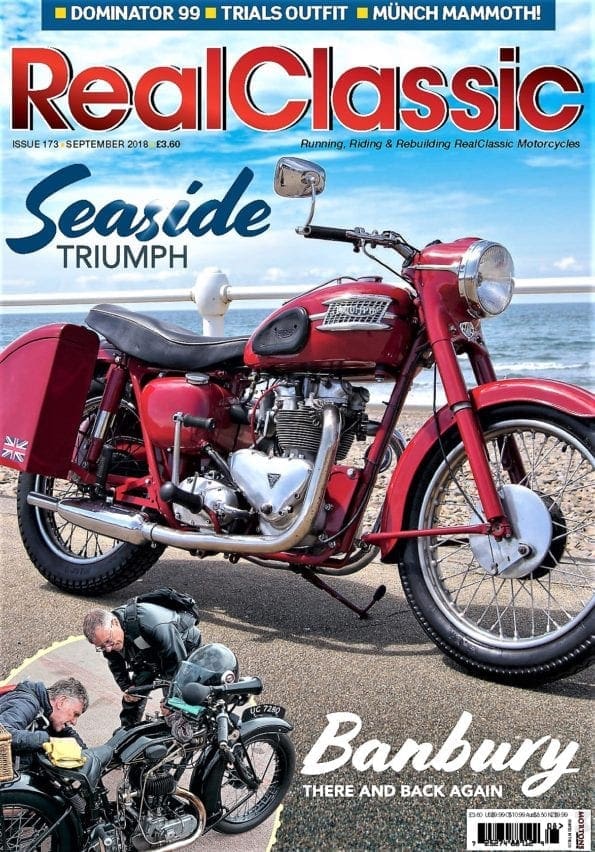 RealClassic magazine is not on sale in UK newsagents but you can buy the current issue in digital and paper formats here
You can also buy stacks of older issues of RealClassic, but it's much better value to subscribe. Subscribers save 50% on the price of a single issue, and get an exclusive subscriber newsletter every month, and access to the subscriber-only Facebook group, and can win show tickets, RC regalia, bike books and more goodies in our subscriber prize draws…