Beezumph triples and howling two-strokes; a BSA on the bench and many more at the club's open day; a beefy Boxer and a unique classic racer; two totally different types of Royal Enfield and an oft-overlooked AJS. This month's magazine features a truly international cast of classics from Great Britain, Germany, Italy, India and Japan. It's simply world class!
If you already know you want to read this issue, then here's where to order it in paper or digital formats. Or if you'd like more details, here's the low-down on our in-depth, expert and enthusiast articles:
AJS MODEL 8
Folklore suggests that the AMC lightweight singles were no good, but perhaps they've improved with age. Frank Westworth enjoyed a fine ride on a 350 Ajay, and highlights its finer points (and a few tiny flaws)
BMW R100S
It's one of those 'less is more' moments. Take away the bigger fairing from the airhead R100RS and what do you have? A better boxer?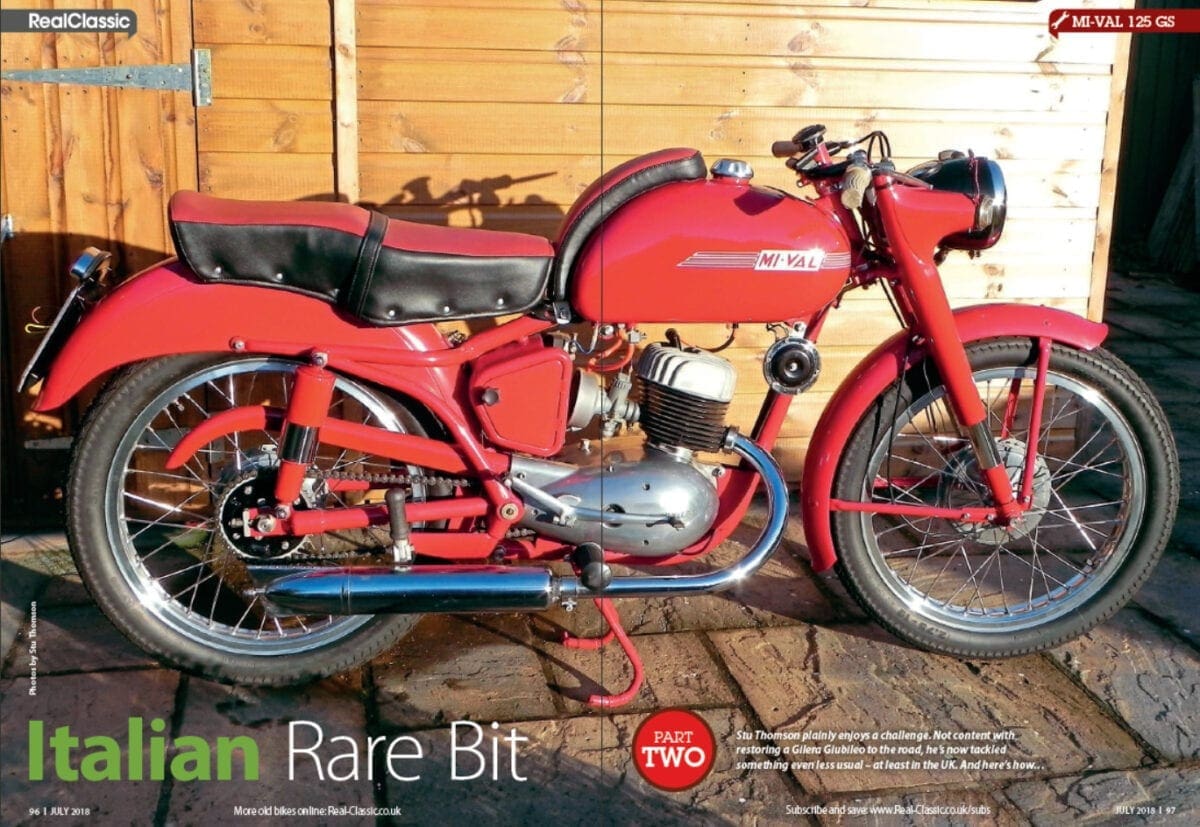 MI-VAL 125 REBUILD, Part Two
In the mid-1950s, Italian manufacturers churned out dozens of different lightweights. After working out what this one is, exactly, the restoration of this 125 two-stroke starts with the engine and primary drive
NORTON COMMANDO WIRING
After the engine and chassis overhaul, featured a wee while ago, it was obvious that something sensible needed to be done to modernise the machine's elderly electricals… while correcting the eccentric decisions of previous owners. Sparks might fly
NORTON LOWBOY
A famous racer from the glory days of the original British industry. Alan Cathcart explains why and how this Manx motor in its featherbed frame was lowered, and what it's really like to ride
ROYAL ENFIELD CONTINENTAL, Part Two
A short series on refurbishing an original 250 Continental GT concludes with welding and fettling and even refurbishing an Amal Monobloc (instead of just fitting a modern Concentric…)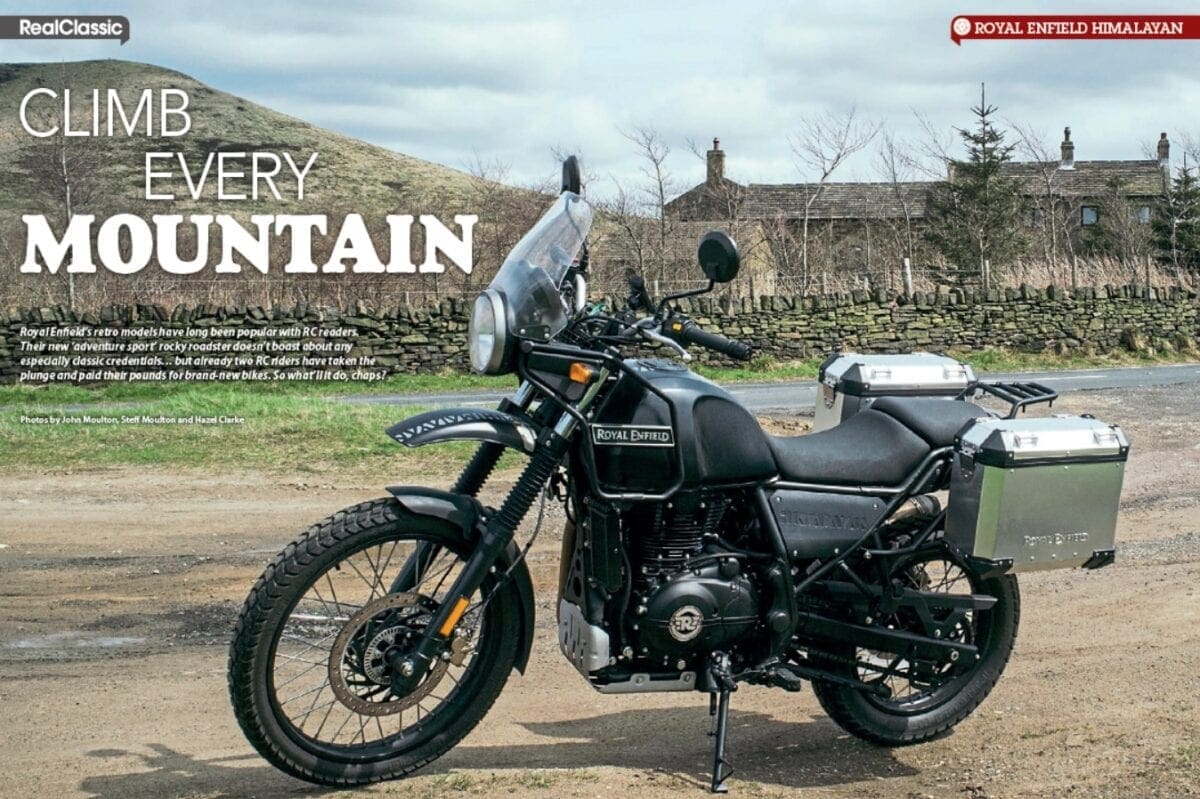 ROYAL ENFIELD HIMALAYAN
Royal Enfield's retro models have long been popular with RC readers. Their new 'adventure sport' rocky roadster doesn't boast about any especially classic credentials… but already two RC riders have taken the plunge and paid their pounds for brand-new bikes. So what'll it do, chaps?
TRIUMPHANT TRIDENTS
The original Beezumph triples celebrate their half-century this year. We meet some enthusiasts from the TR3OC who are celebrating their own personal anniversaries with their T150 and T160 Tridents (and even the odd Rocket 3 and Hurricane!)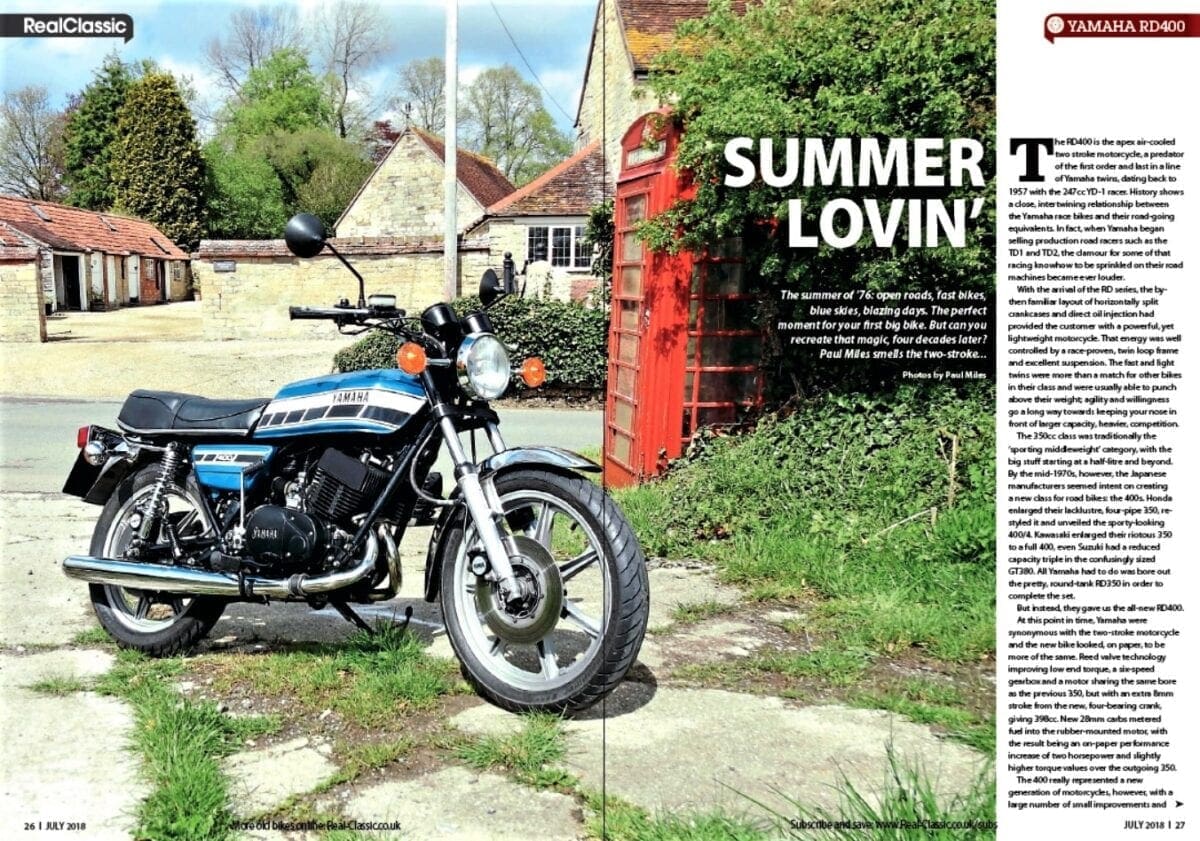 YAMAHA RD400
Think back to the summer of '76: open roads, fast bikes, blue skies, blazing days. The perfect moment for your first big bike. But can you recreate that magic, four decades later? Our man Paul Miles certainly tries…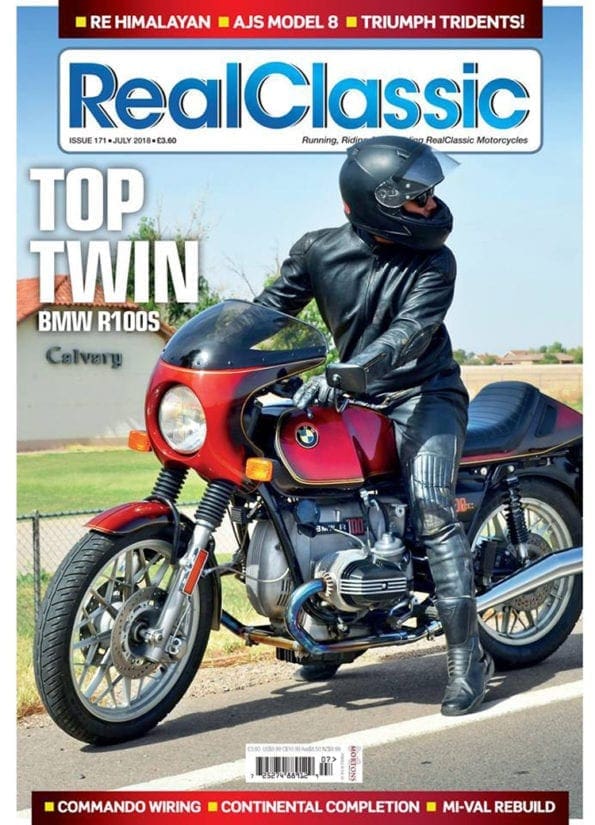 PLUS! RC readers discuss head gaskets, JAWA two-strokes down under, AMC hybrids (again), nifty new AJS lightweights, and funky feet-forward machines; Jacqueline Bickerstaff goes to the BSA club open day, and Frank Westworth finally gets to grips with his oil-in-frame BSA 650 project
RealClassic magazine is not on sale in UK newsagents but you can buy the current issue in digital and paper formats here
You can also buy stacks of older issues of RealClassic, but it's heaps cheaper if you subscribe. Subscribers save 50% on the price of a single issue, and get an exclusive subscriber newsletter every month, and access to the subscriber-only Facebook group, and can win show tickets, RC regalia, bike books and more goodies in our subscriber prize draws