There's something of a twin-cylinder theme to this month's magazine, which features a really rare postwar V-twin, a sidevalve parallel twin, an overhead cam inline twin, a traditional British ohv twin and a BMW Boxer. If that's too many cylinders for your tastes, RC167 also includes a couple of old-fashioned singles (and one rather more modern example).
If you already know you want to read this issue, then here's where to order it in paper or digital formats.
Or if you'd like more details, here's a sneak-preview of the issue, followed by the low-down on our in-depth, expert and enthusiast articles:
BMW BOXER SPECIAL
An earlier encounter with an airhead BMW didn't work out well. So this bike's owner took quite a gamble when he bought a half-finished project. Why had its previous owners abandoned the build? And if he could complete it, would he even enjoy riding an old airhead?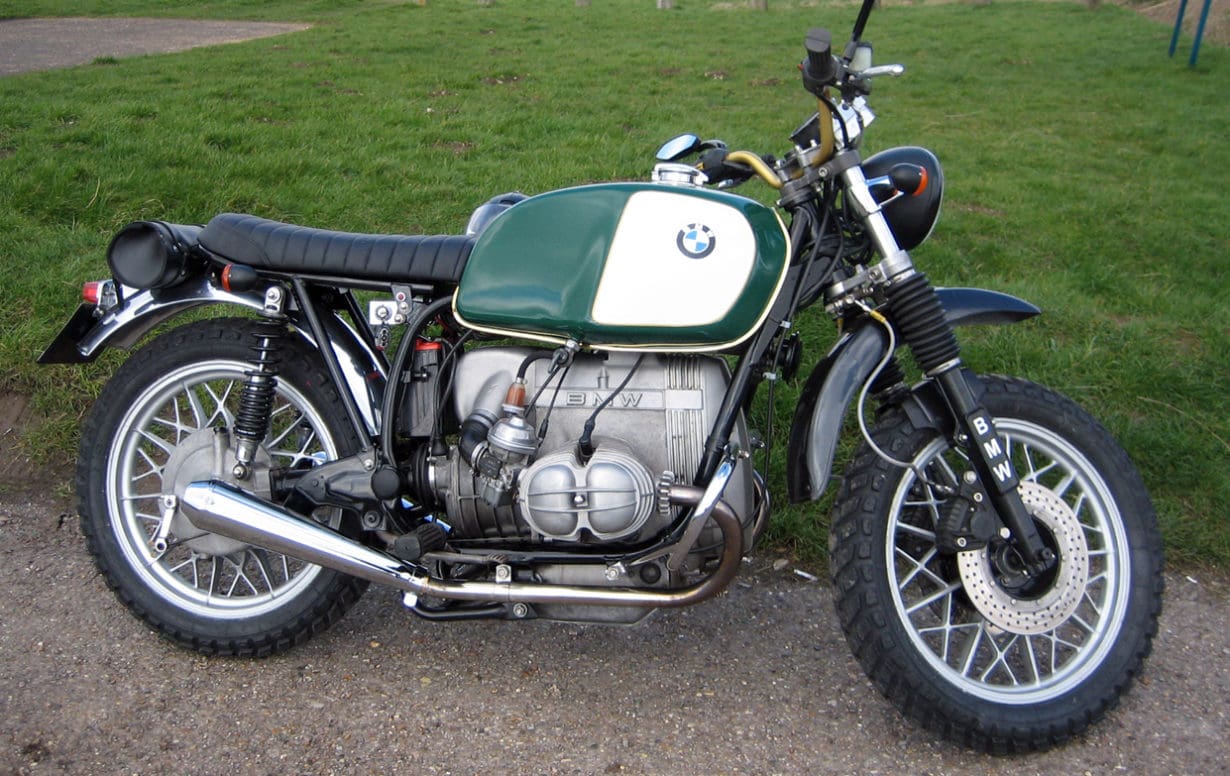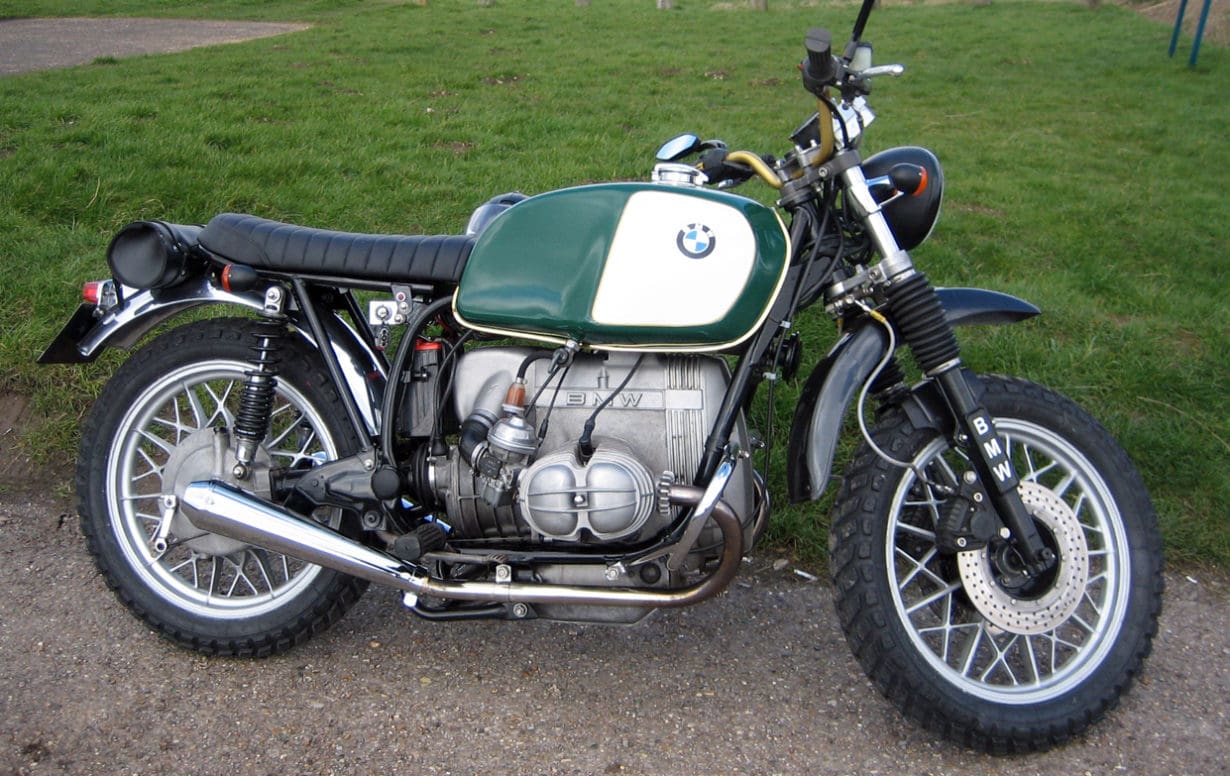 BSA A65 STAR
Thinking of buying a BSA 650 twin? Would you splash out on a pre-unit A10 or save some cash with a later A65? An owner of both reveals which one he prefers as a classic ride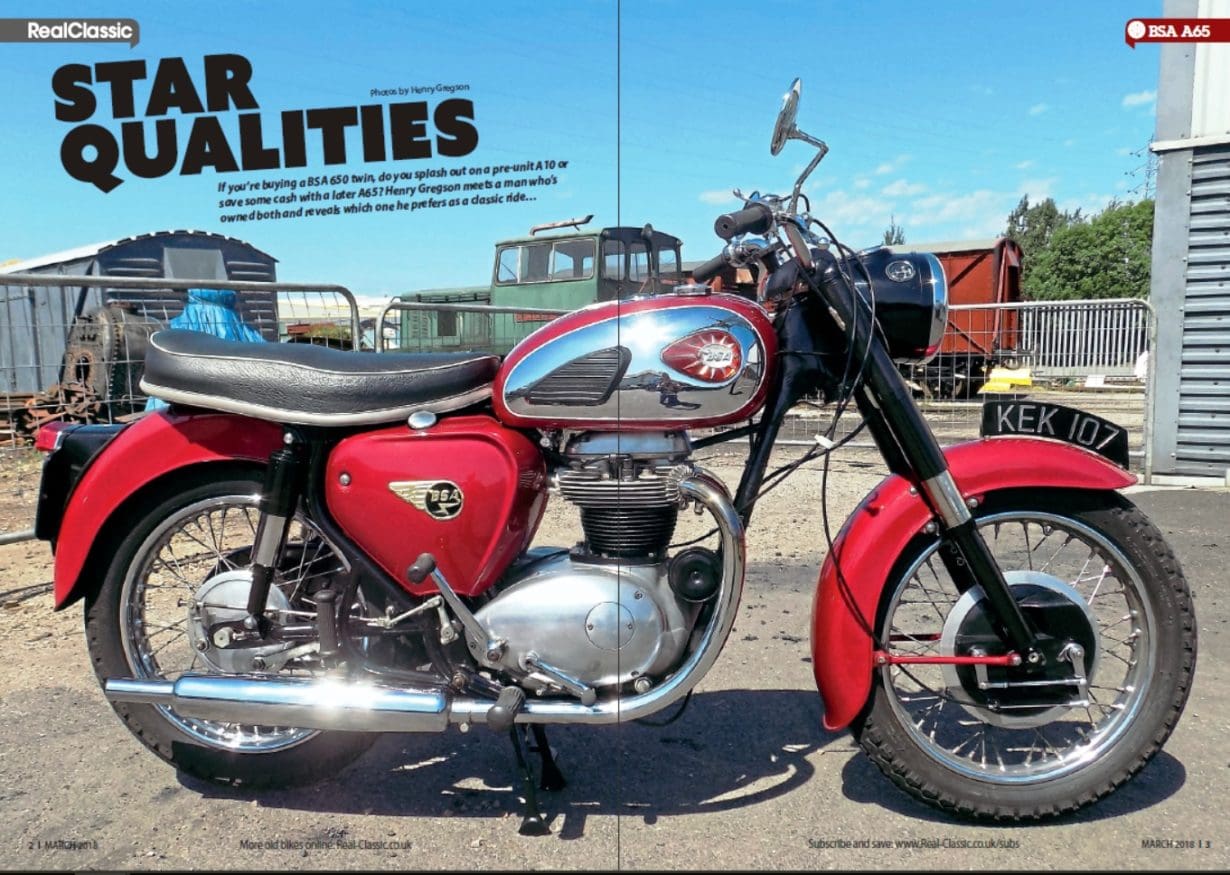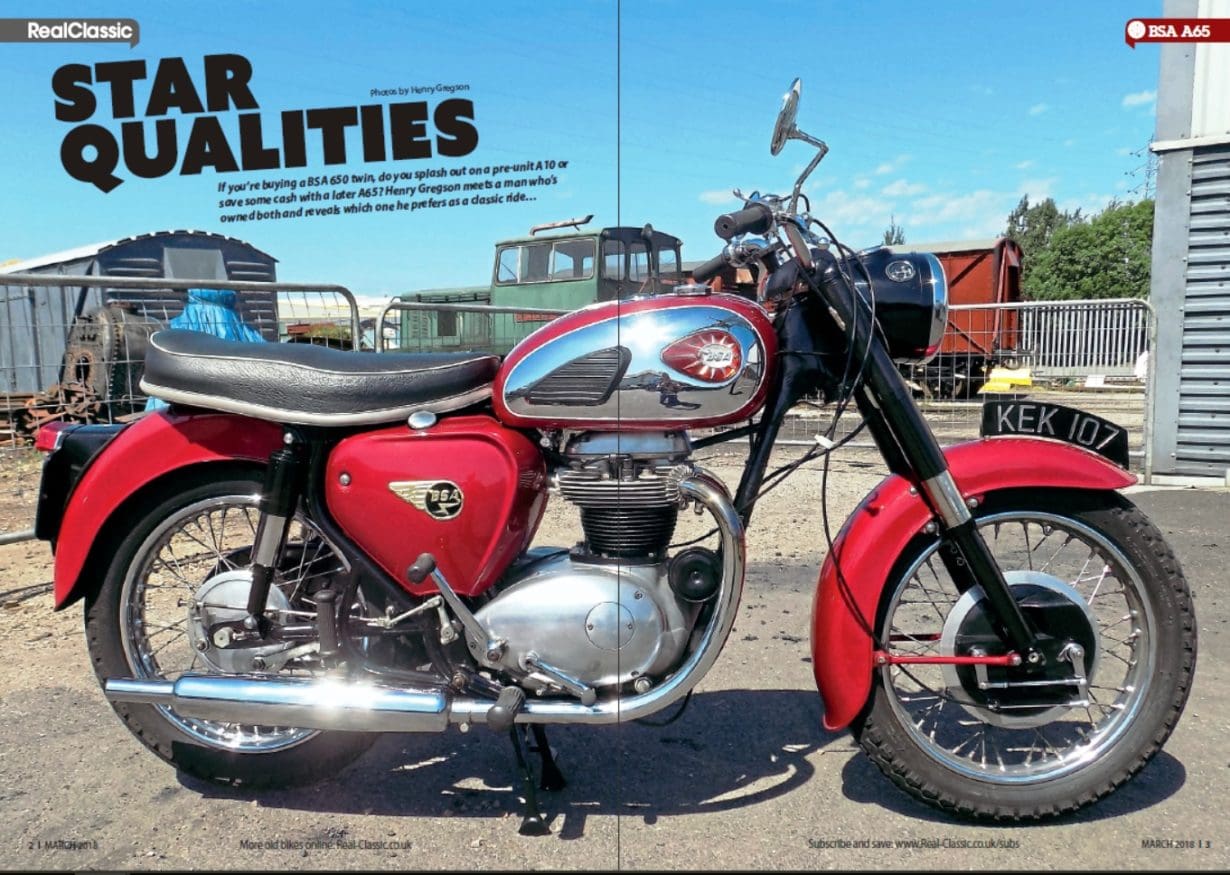 BSA A65 TRACKER PROJECT
Odgie's project to transform an A65 roadbike into a competitive scrambler draws close to completion. The metal bashing is (mostly) over, and now it's time to fit the new components like carbs and shocks and a snazzy saddle…
MASH ROADSTAR
There's much ado about these single-cylinder roadsters, which combine time-honoured classic credentials with all mod cons. But how does the Mash perform, months after the initial test ride? An owner buys, rides and reports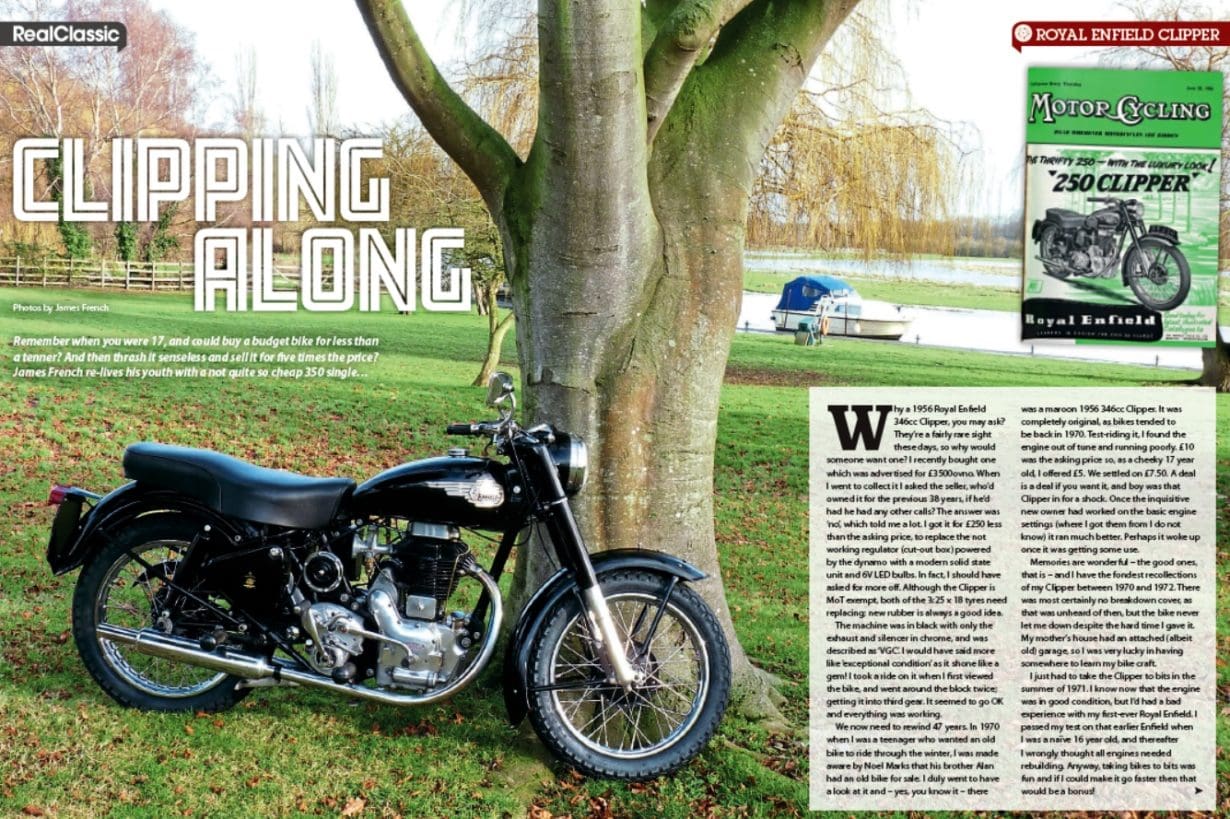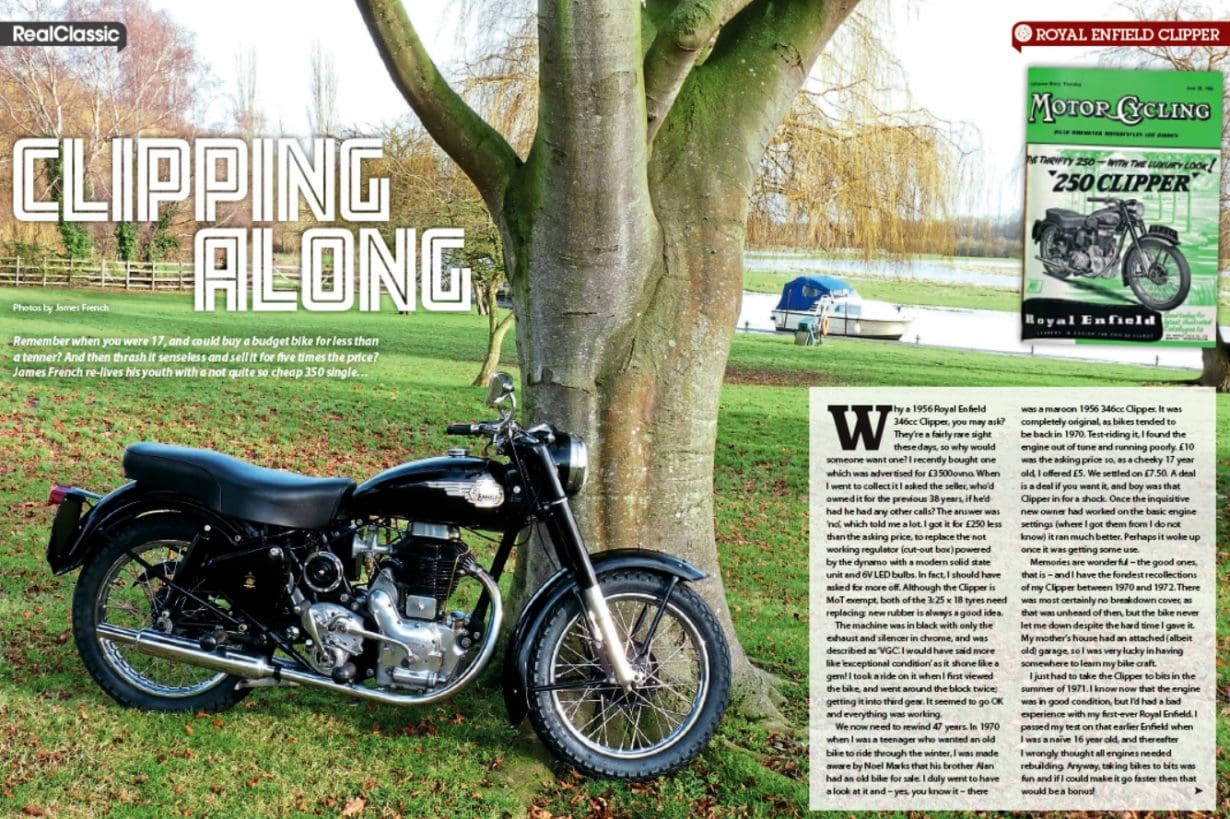 ROYAL ENFIELD CLIPPER
Remember when you were 17, and could buy a budget bike for less than a tenner? And then thrash it senseless and sell it for five times the price? A 350 single costs a little bit more these days, it seems
ROYAL ENFIELD BULLET TIDY-UP
Roger Slater has been fettling a fuel-inject Classic 500 single. In this final episode, he tackles its tingles with some dynamic balancing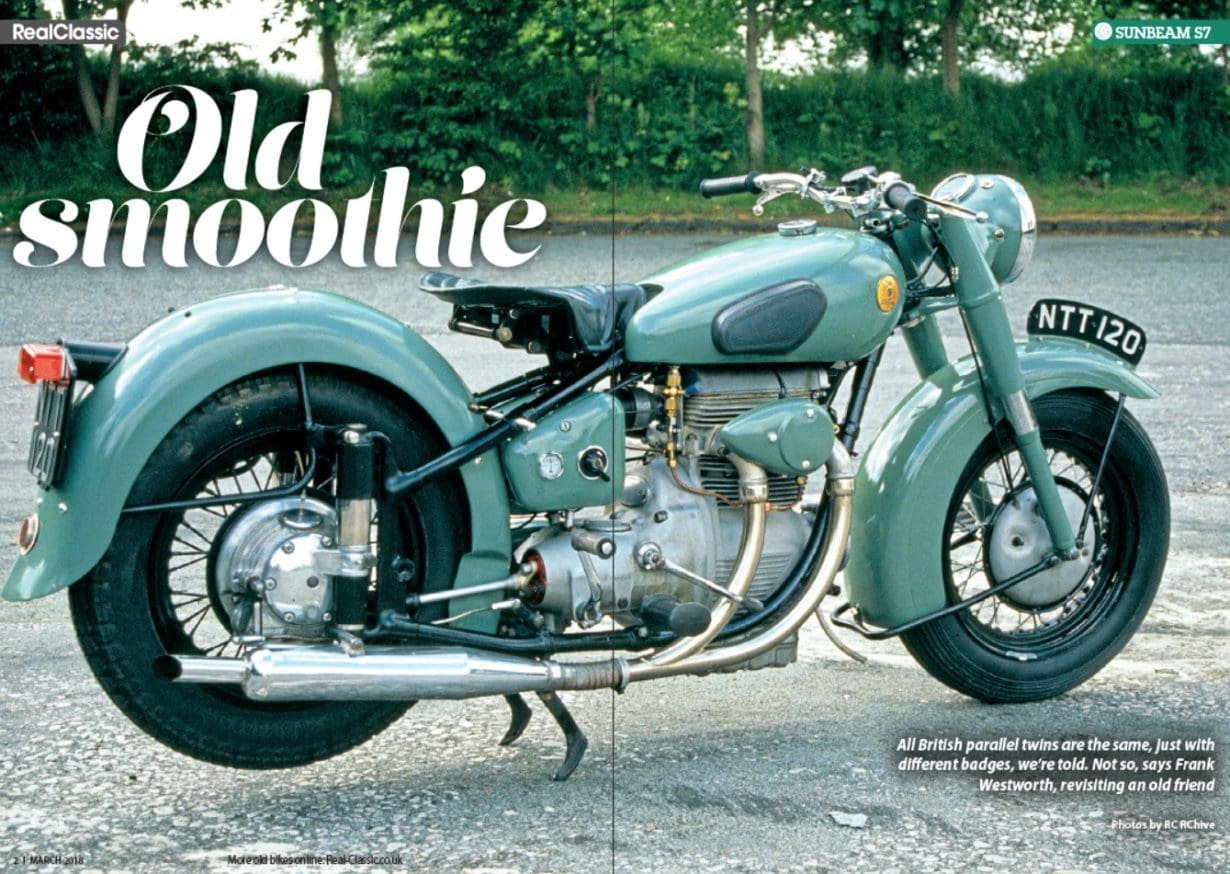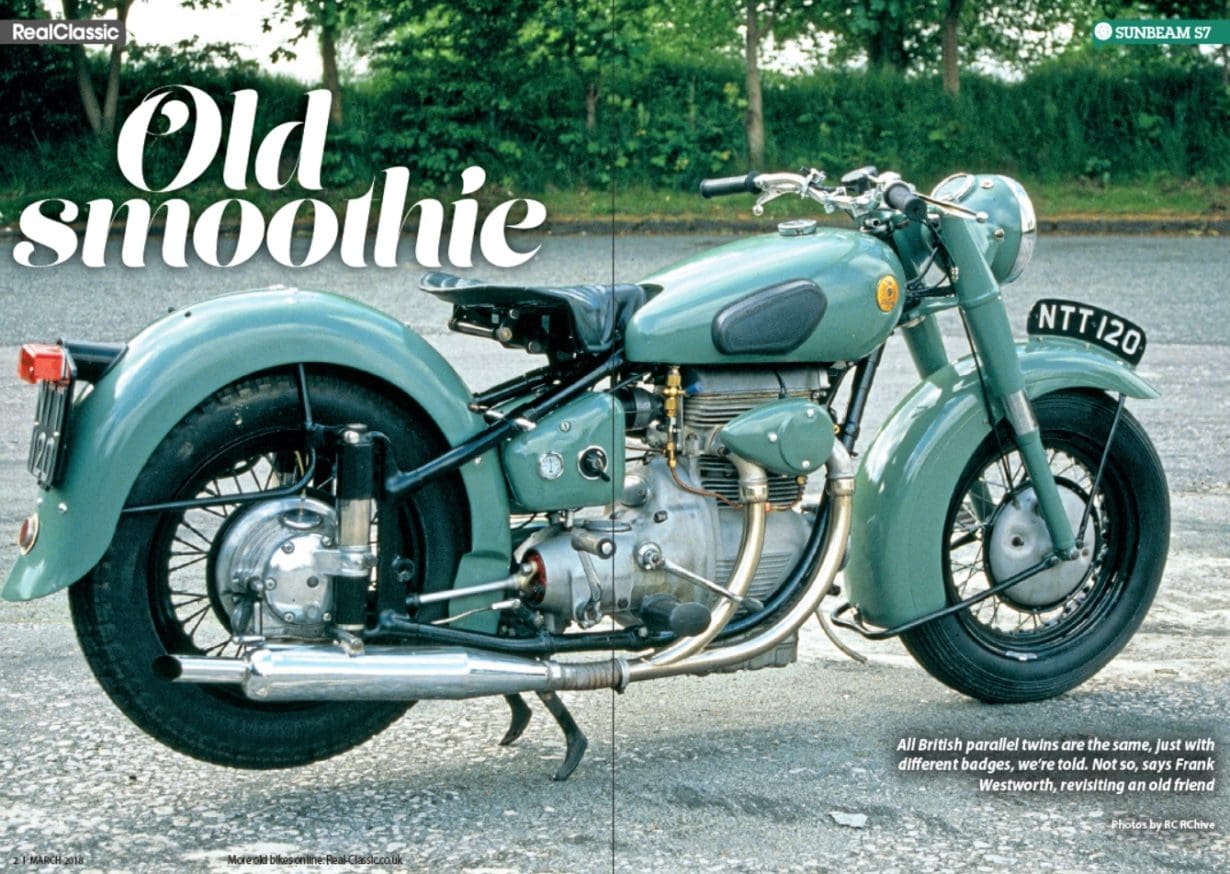 SUNBEAM S7
All British parallel twins are the same, just with different badges, we're told. Not so, says Frank Westworth; here's an overhead cam inline twin with shaft drive
TOP TECH TIPS
Every mechanic who works on old bikes has his own selection of absolutely essential tools, techniques and equipment. An engineer shares his secrets of spannering success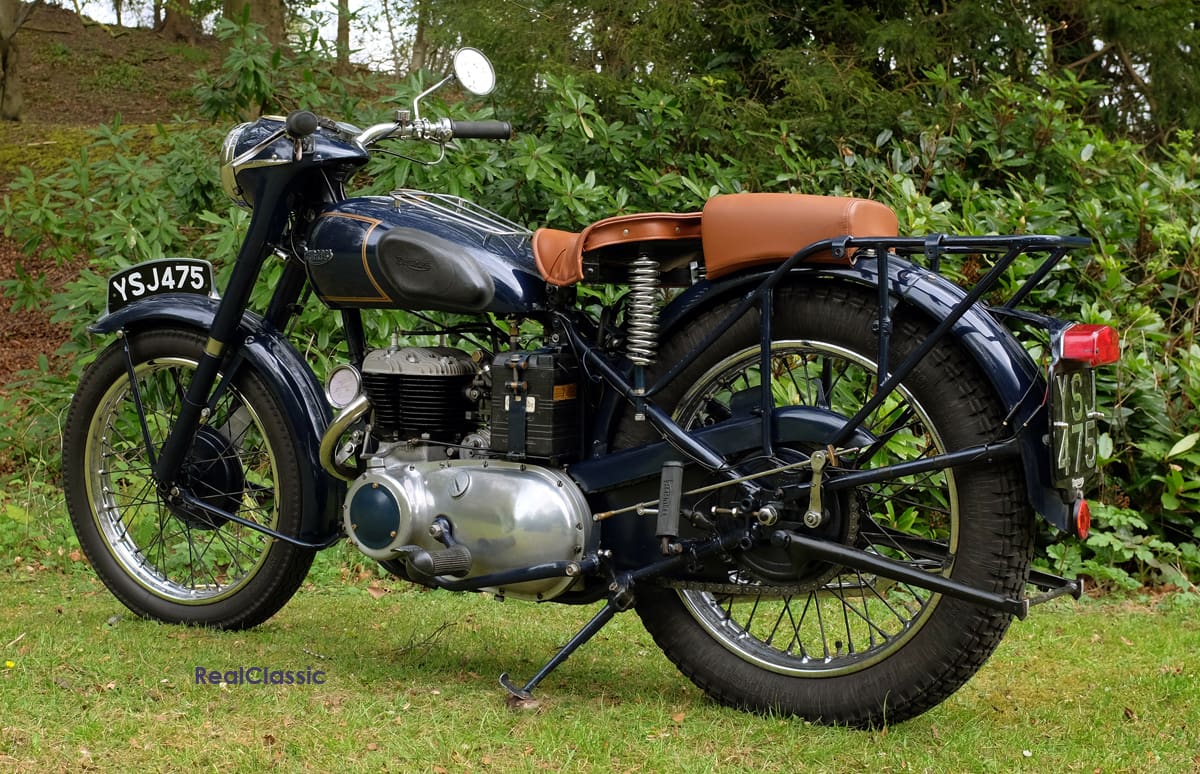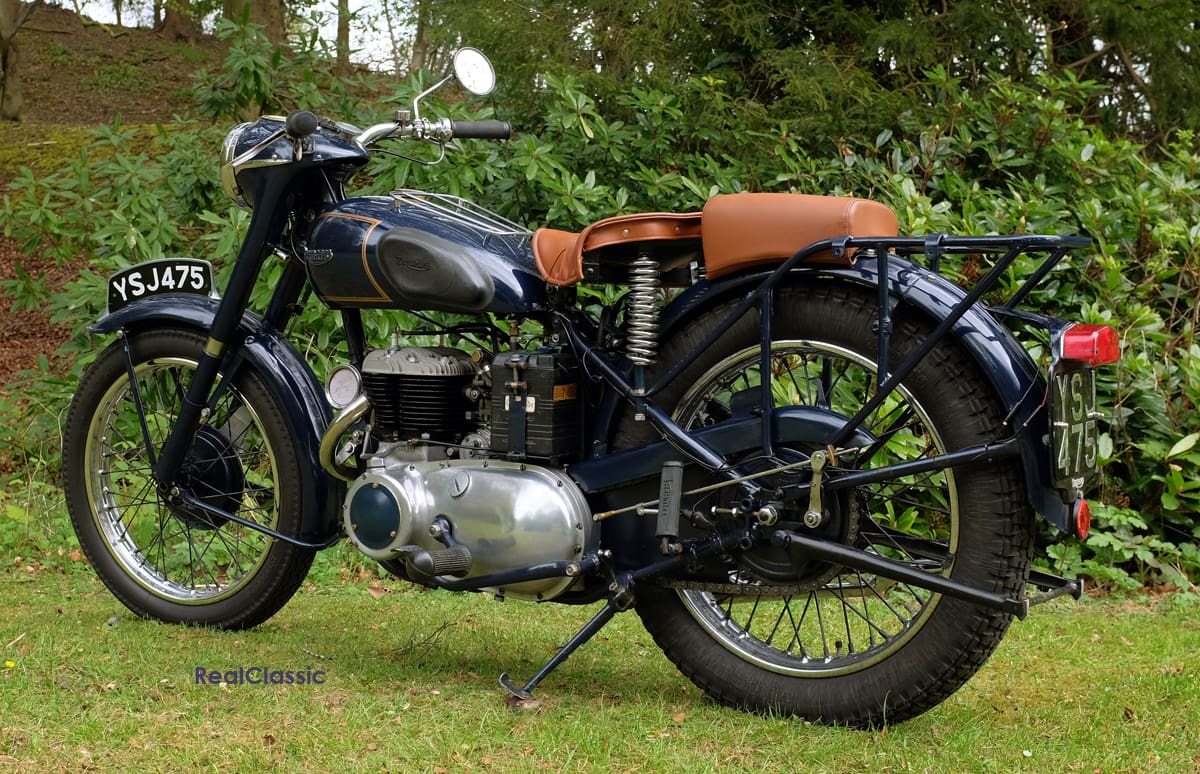 TRIUMPH TRW 500
All British parallel twins are the same, just with different badges, we're told. Not so, says Stuart Urquhart, here's a sidevalve twin with tele forks and rigid rear end
ZENITH BIG TWIN
Zenith certainly achieved the zenith of performance in competition. They also built more pedestrian machines, and even tried to restart production after WW2. Alan Cathcart found a charming survivor from 1950: a sidevalve V-twin with Druid forks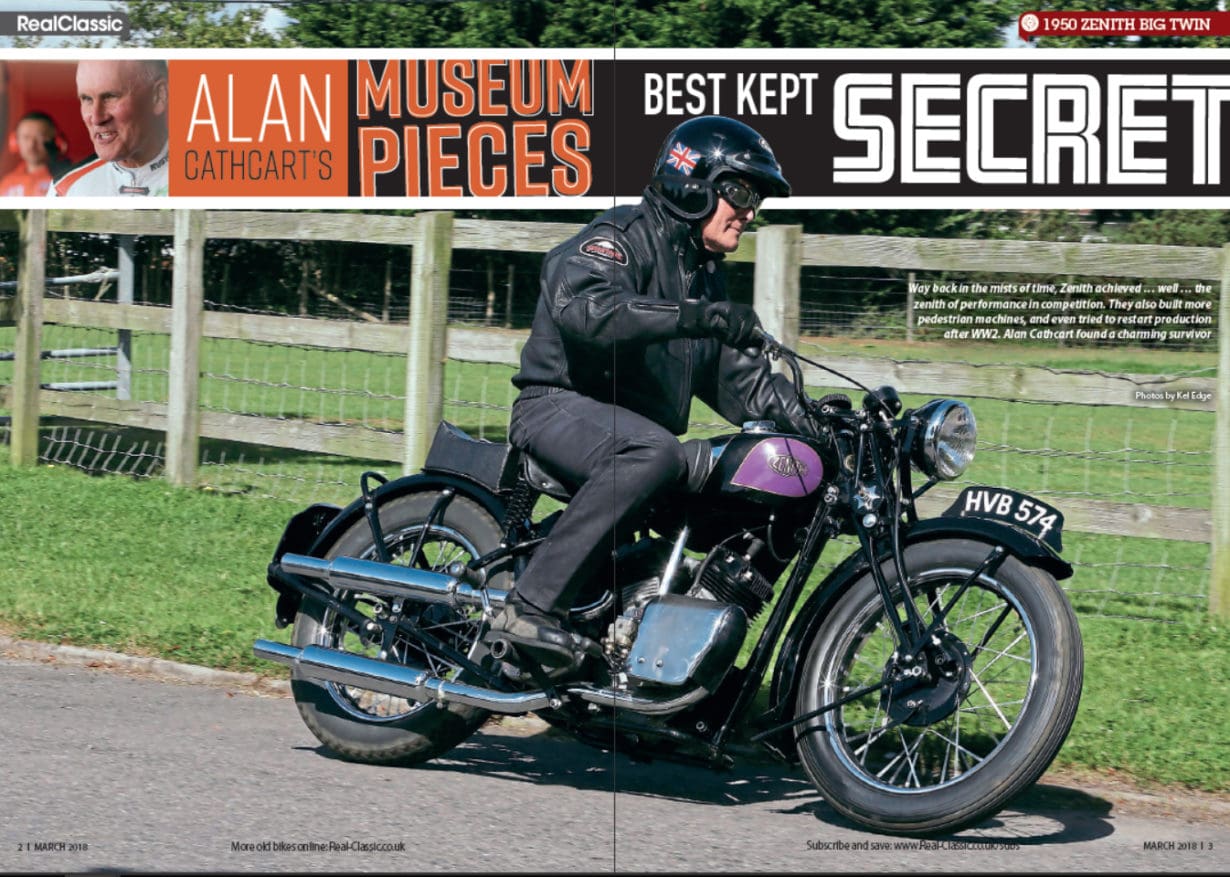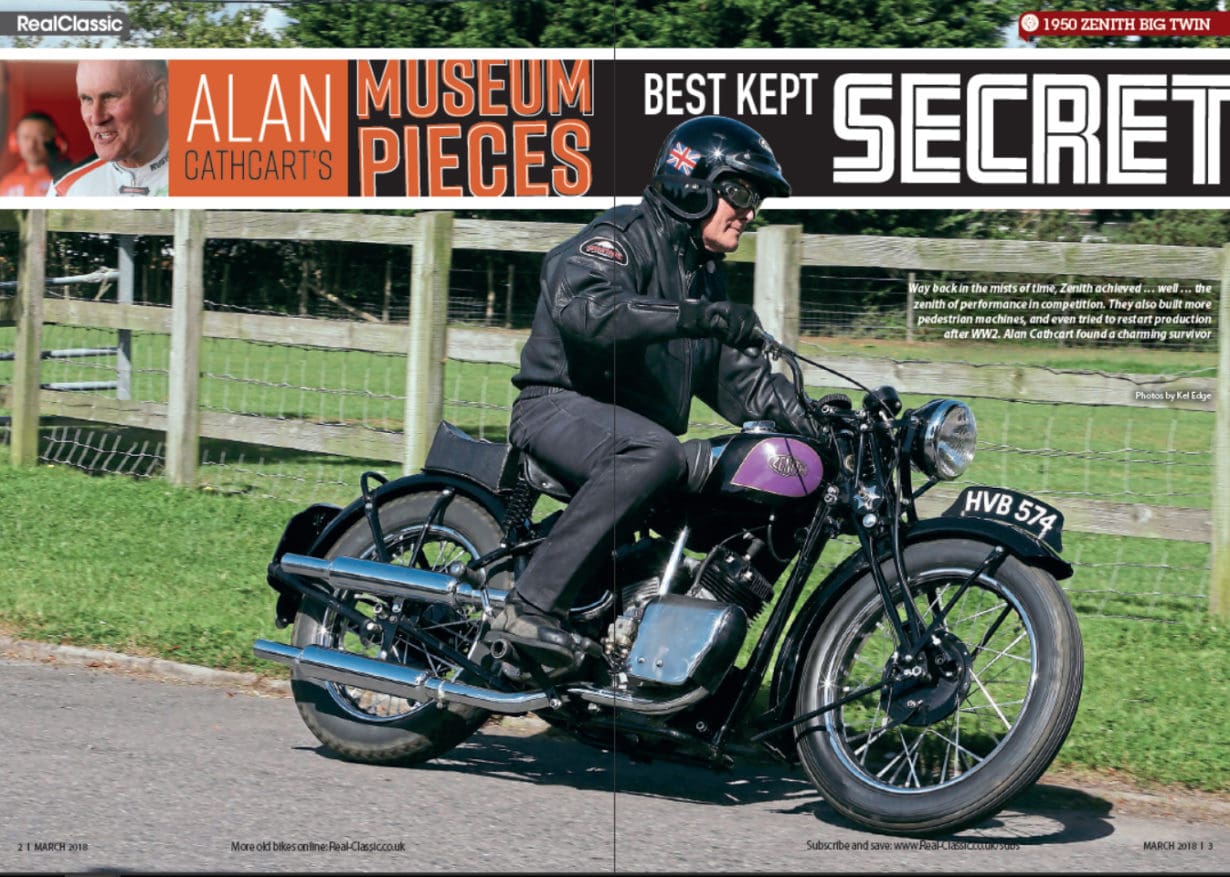 PLUS! Jacqueline Bickerstaff's month involved trips to Vintage Stony and the Bristol Show, and much mulling over chain sizes; Frank Westworth has his mighty Matchless G12 on the bench and there's much ado about carburetion; and RC readers talk about Norton prototypes, BSA's military M20, stories from Small Heath, Commando clutches and Superblend bearings…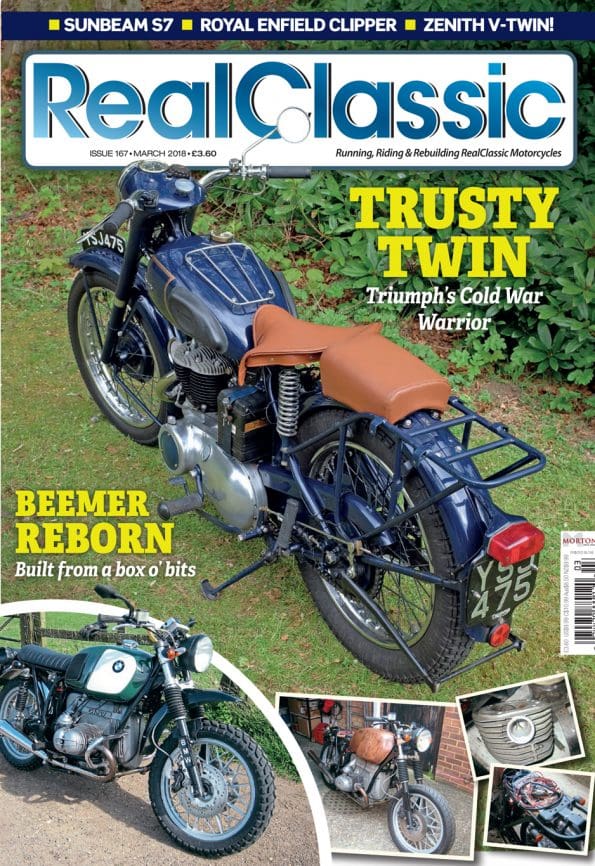 RealClassic magazine is not on sale in UK newsagents but you can buy the current issue in digital and paper formats here
You can also buy stacks of older issues of RealClassic, but it's heaps cheaper if you subscribe. Subscribers save 50% on the price of a single issue, and get an exclusive subscriber newsletter every month, and access to the subscriber-only Facebook group, and can win show tickets, RC regalia, bike books and more goodies in our subscriber prize draws