Not all old British bikes have to cost a fortune. In fact, the AJS and Matchless 250 and 350 lightweight singles are still enticingly affordable. 'But aren't they also actually awful?' you may ask, and Rowena Hoseason has some answers…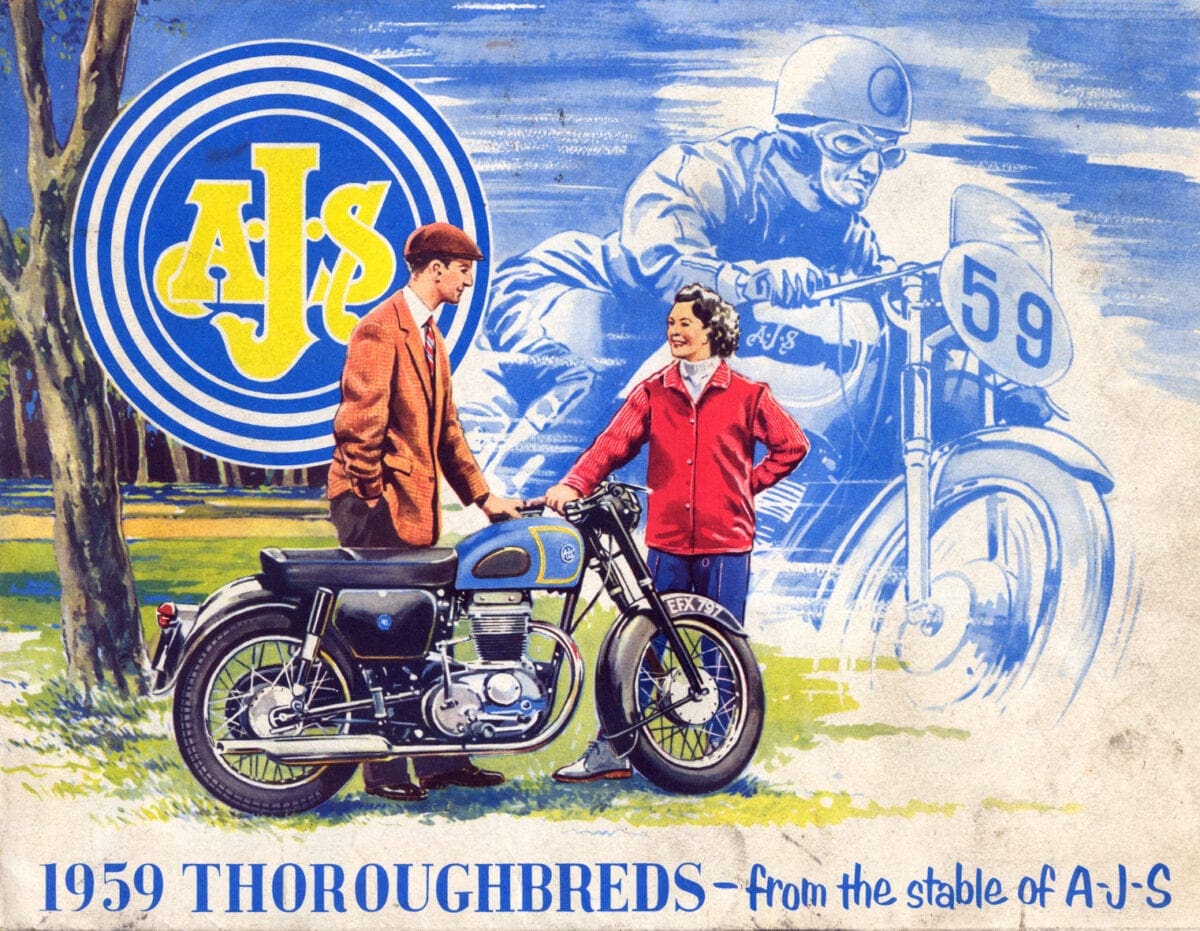 There is one segment of classic society which remains stalwartly sensible when it comes to cost. That's because the Associated Motor Cycles (AMC) range of four-stroke singles wasn't wildly popular when new and has suffered half a century of bad publicity ever since. The AJS and Matchless Buyer's Guide says that the 250 model was 'a disappointment to both its makers and its riders' while the 350s were 'dull and pedestrian… a commercial failure and of very limited appeal.'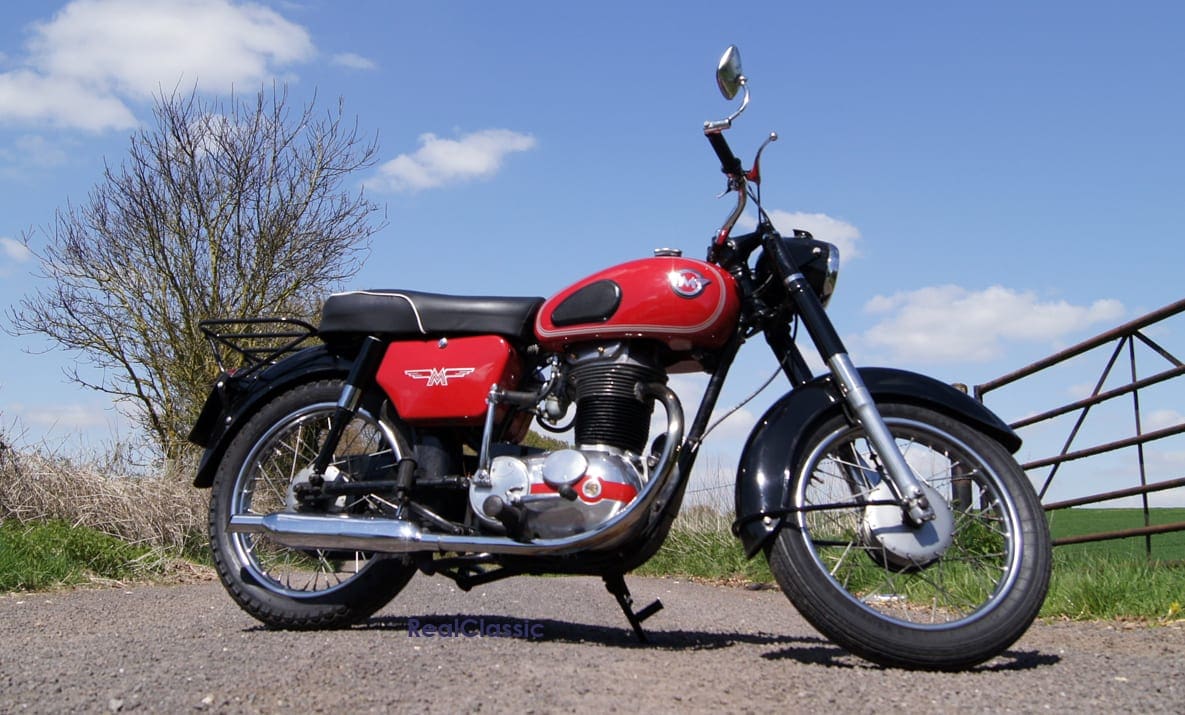 Matchless G5
So it's no wonder that the AMC lightweight singles, the G2 and G5 Matchless models and AJS Models 14 and 8, didn't initially set the classic world on fire. But life as a classic bike is a lot less demanding than being thrashed by a teenage tearaway. As with Norton lightweight twins, the AMC lightweight singles can be improved with modern electrics and sensible maintenance. As a result, they've been gaining something of a modest following of late.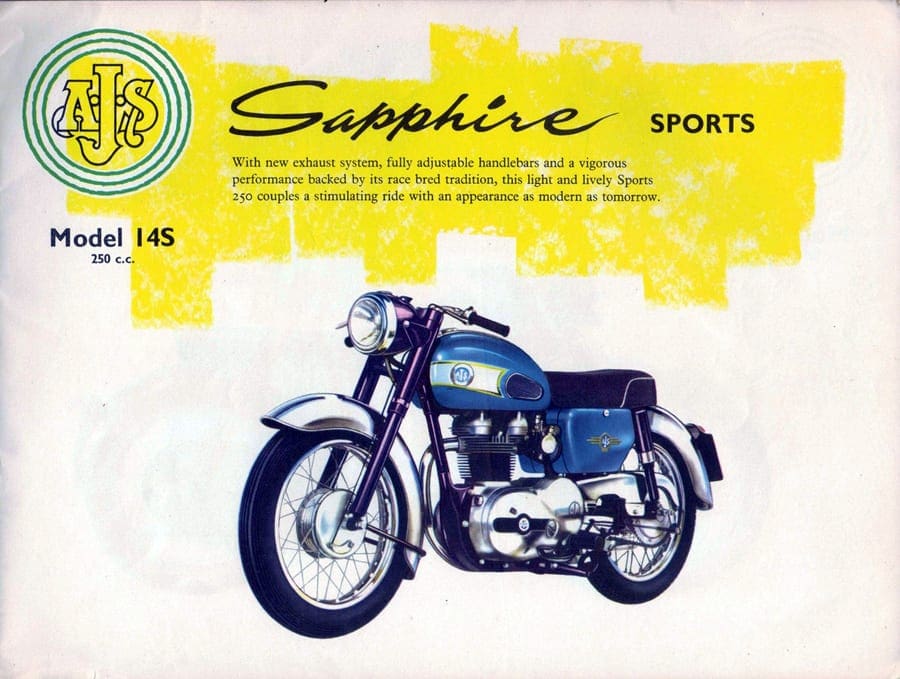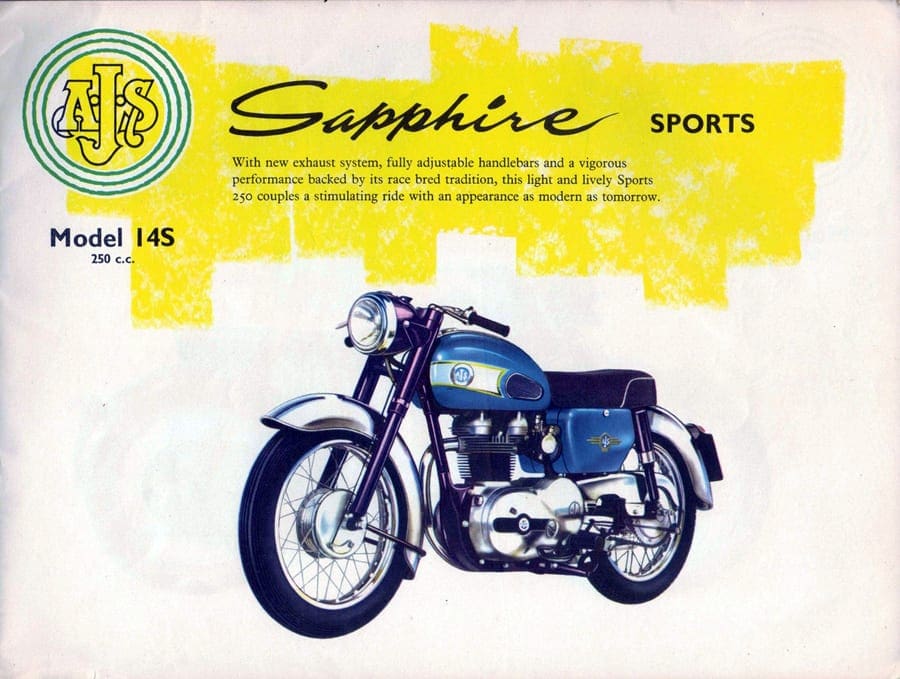 Hence prices have risen in recent years. Even so, their costs started from a low level and still sit in that convenient 'matured ISA' price niche. A 250 which needs work will go for under £1500 via online auction, while a ready to ride, well-fettled 350 with an MoT should set you back between £2500 and £3500 depending on whether you buy privately or from the trade. The small ads aren't crammed with examples for sale, but if you keep looking for a couple of months then you should spot one in average condition for less than three grand.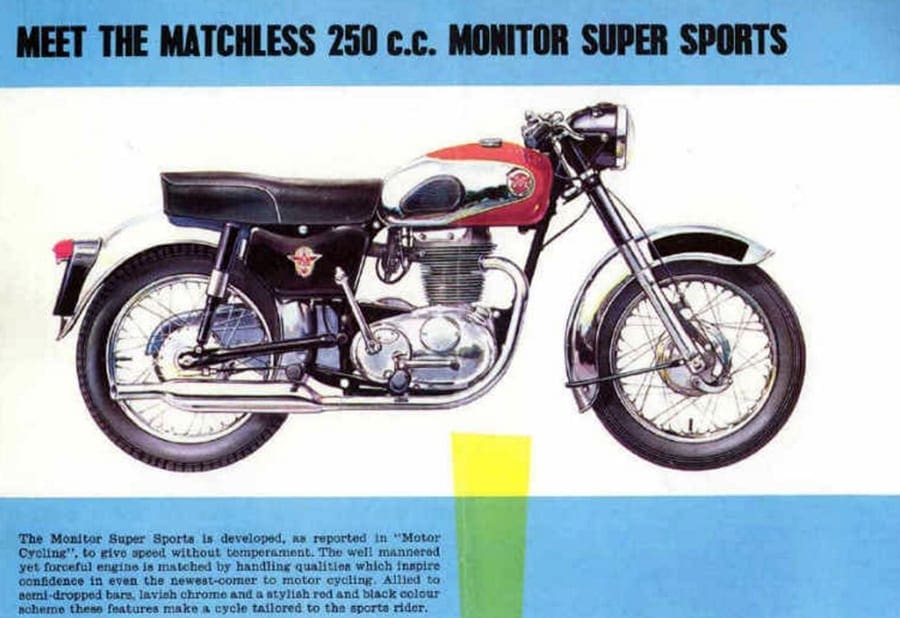 Very smart examples of the final AJS Model 14 CSR 250 fetch as much as earlier 350s, reflecting their sporty performance and the fact that the bike had been reasonably de-snagged by 1965. You might also spot an occasional 350 offered for sale at an extraordinary price, over £4000. It would need to be gold-plated to be worth that much. Still, god loves a trier.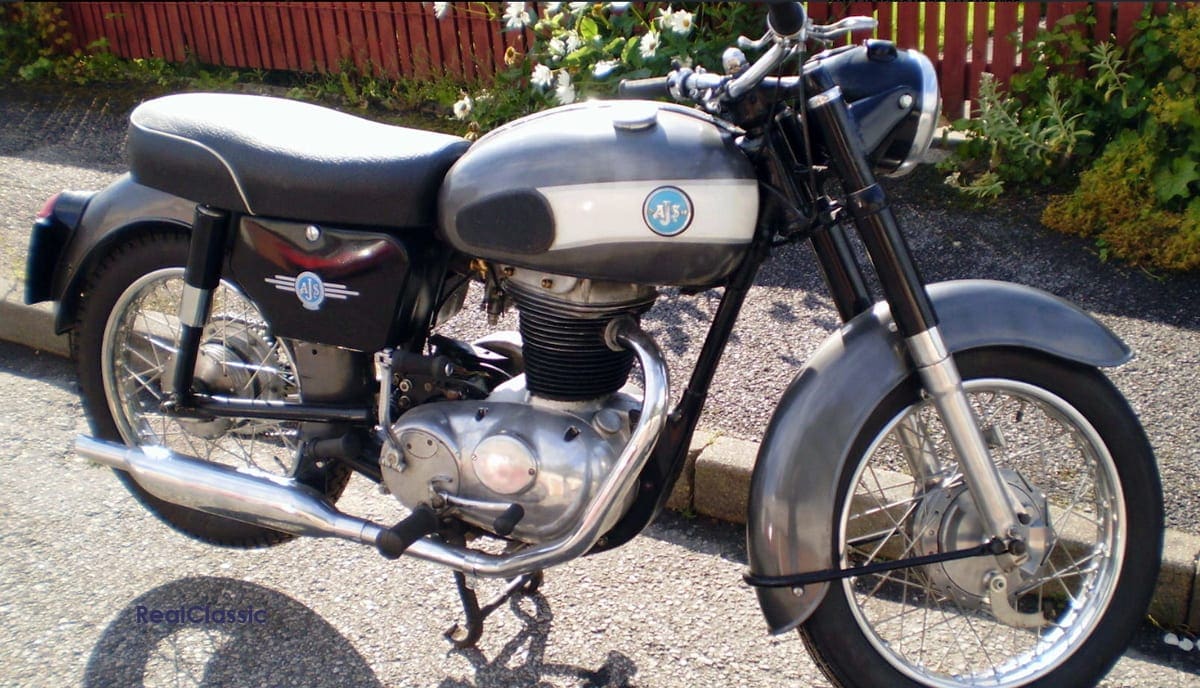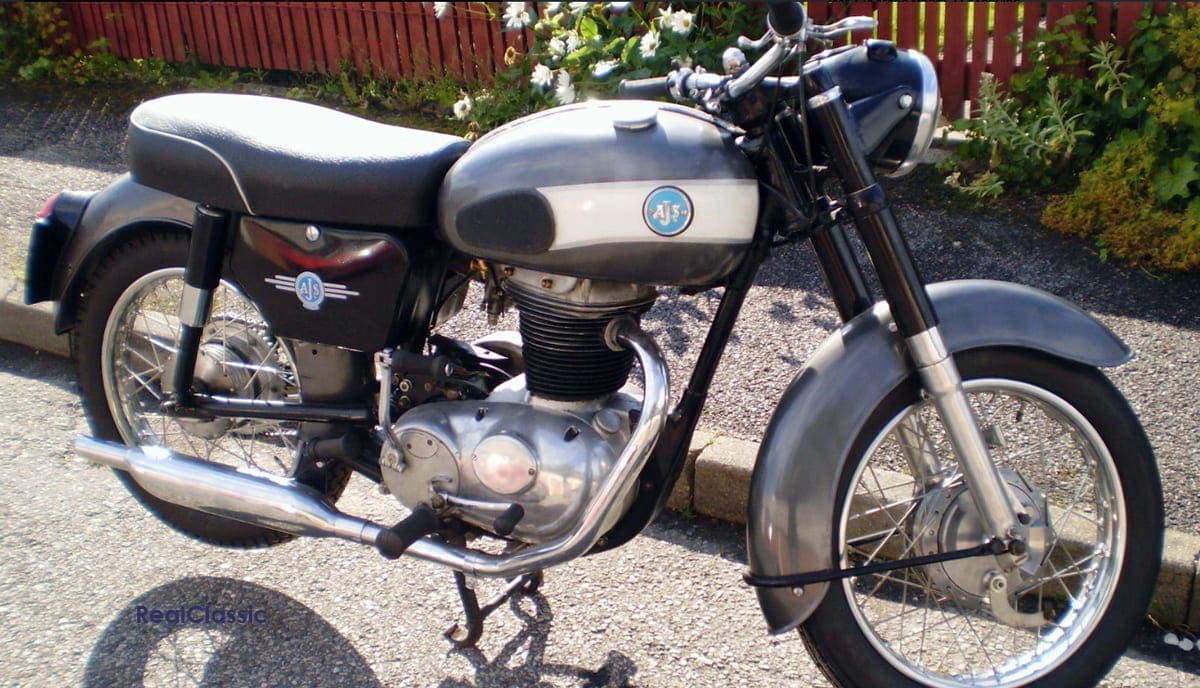 1965 AJS Model 14 Sapphire: the 250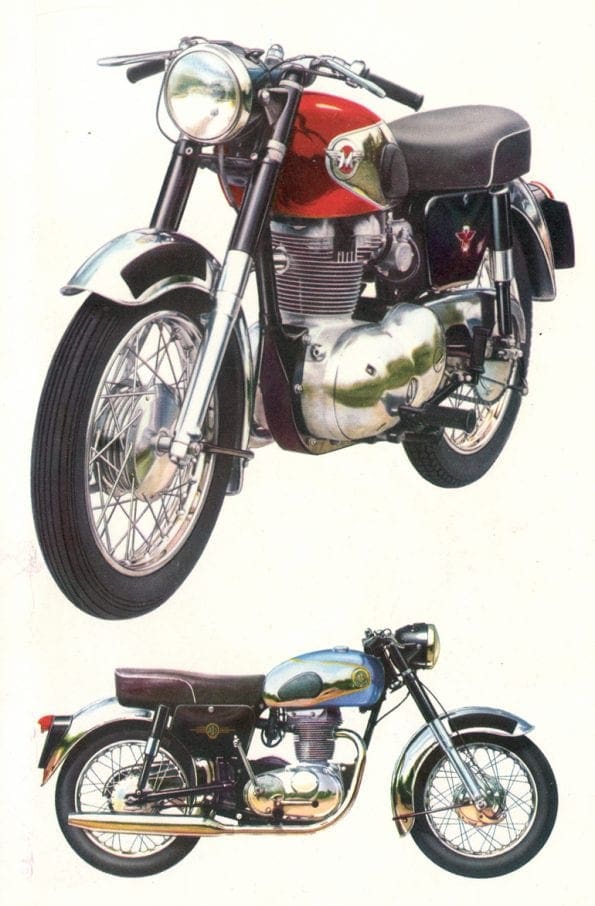 If you can wield a wrench and don't mind taking a few risks then traditional auctions often turn up bargains. AMC lightweights often crop up among the early lots, and they attract very few bids from the upmarket buyers who waiting to spend their pension funds on a Manx, Goldie or Shadow.
These lightweights do come with their own catalogue of compromises however, so it's probably best to let you know the worst in advance. Like many learner and low-capacity machines they were subjected to hard use back in the day and will have been hacked around ever since. There are few people who'd consider spending £5000 on a top notch restoration of a G2, so many have been subjected to a lifetime of penny-pinching make-do and mend.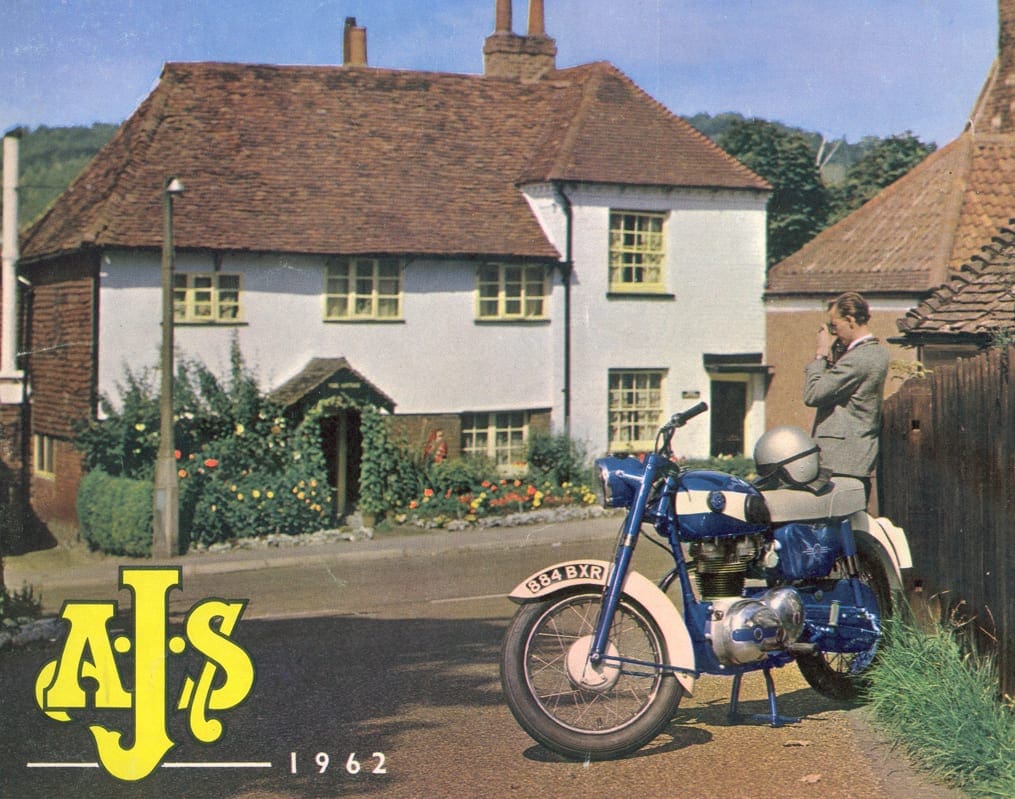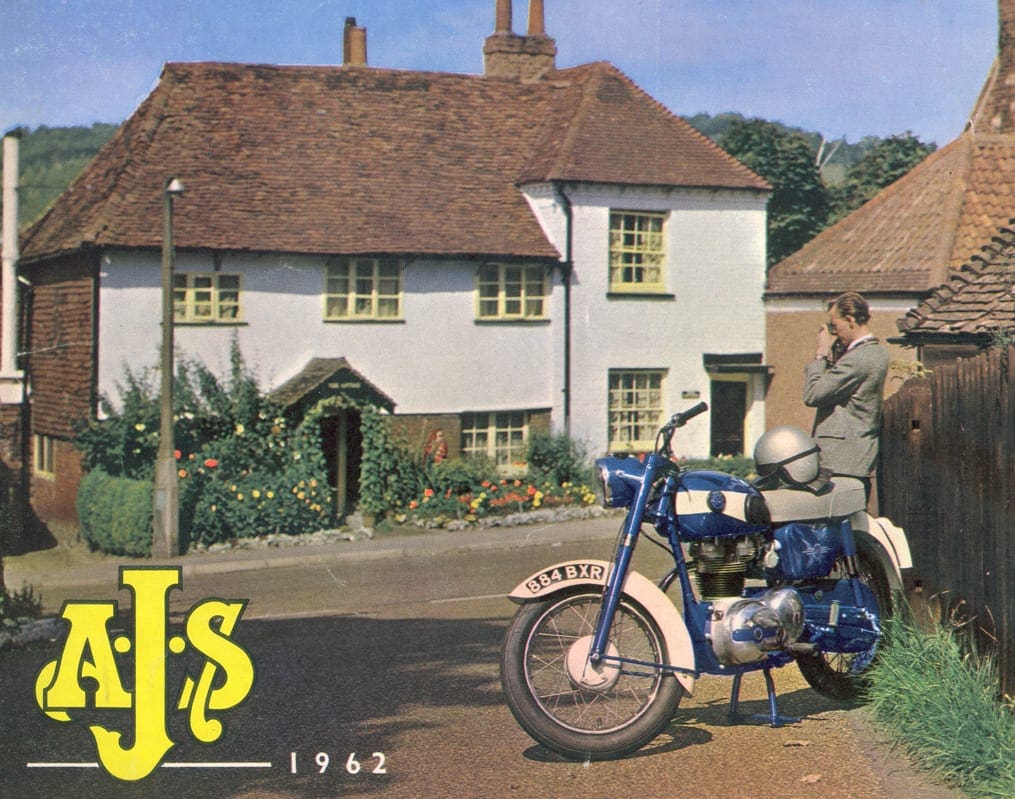 Beware the bike which has been brutalised by the man who wields big hammers… it's probably changed hands half a dozen times in the last decade. That's because no one likes it and (unless you're going to rebuild it from the ground up) you probably won't like it either and it'll cement any half-formed opinion about these bikes being suitable only for scrap. Look for one instead which has found long-term sanctuary with an enthusiast owner who has been happy to tinker with it and has a whole pile of spares to pass on, too.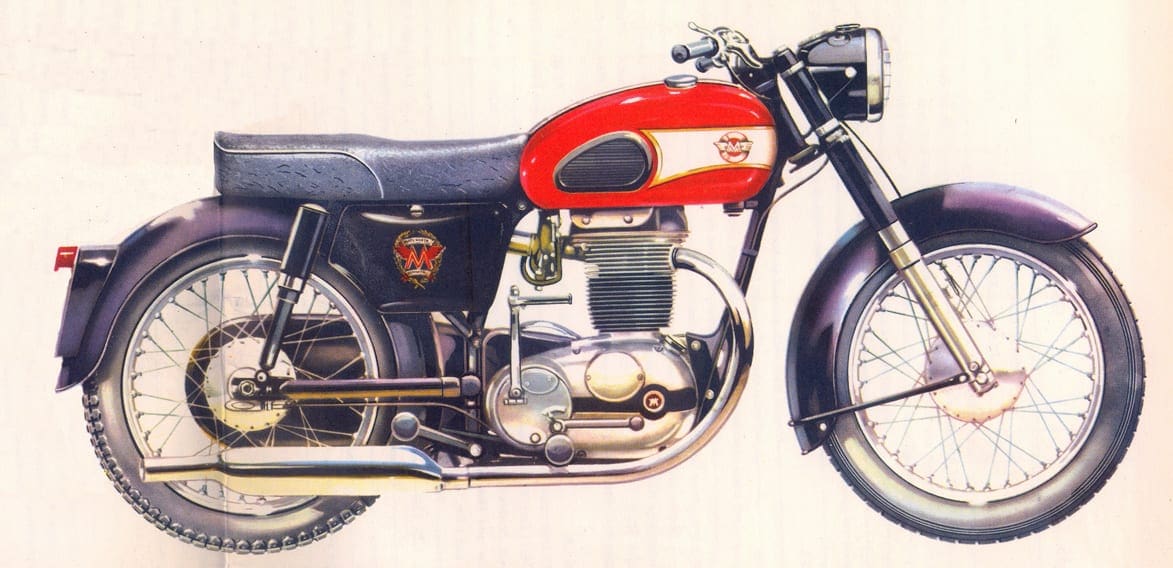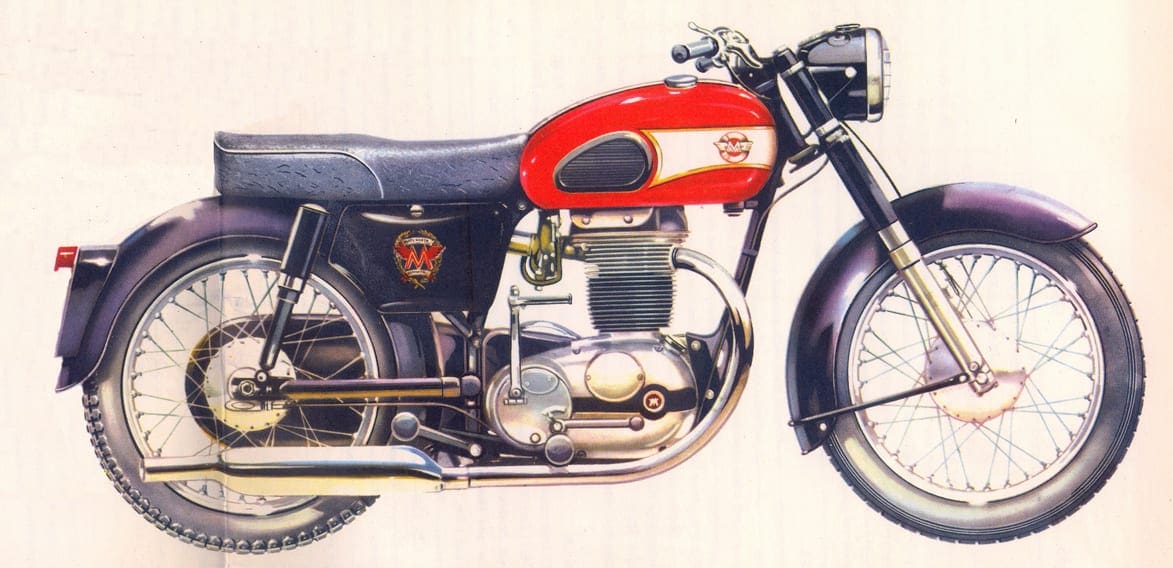 The very first 250s of 1958 suffered from big end failure but this was quickly remedied by the factory and you'd have to be the unluckiest person on the planet to fall foul of that flaw now (unless you travel everywhere at 80mph and never top up the oil, of course).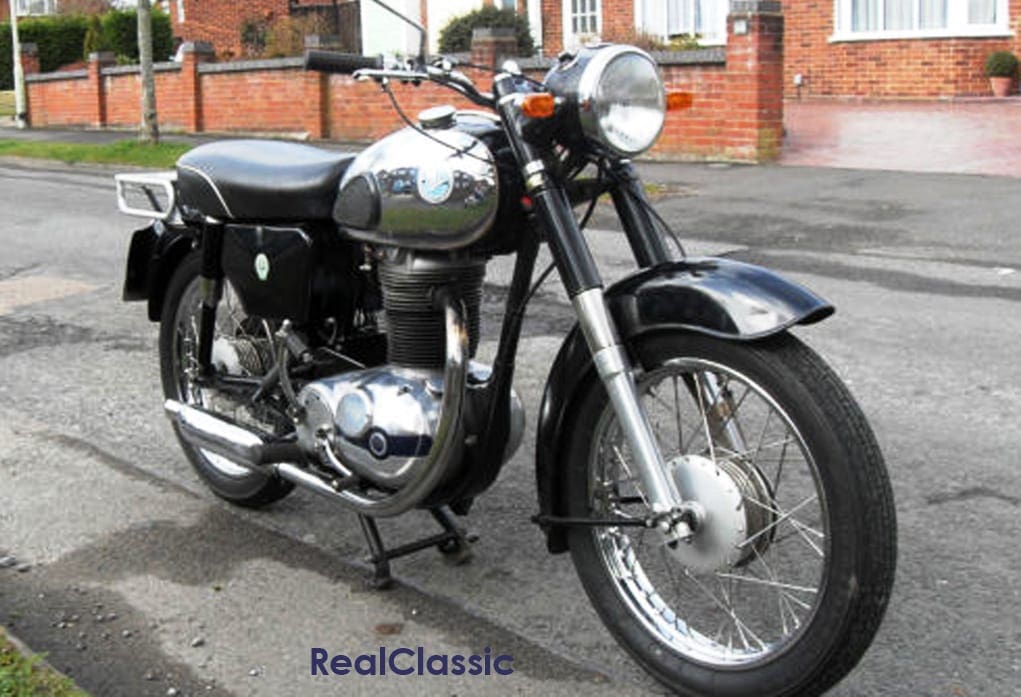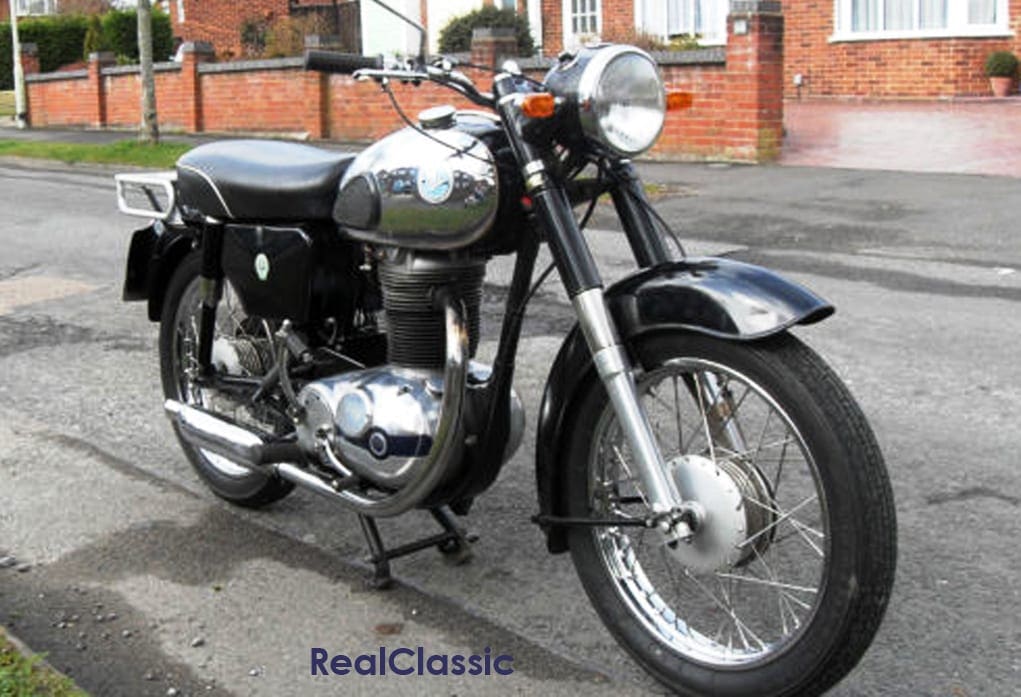 AJS Model 8: the 350
A certain amount of lube leakage is inevitable, and we know of baffling 'seepage' from one 250 which was eventually traced to a porous barrel. Chris Read, former editor of The Jampot, has owned more than one of these wee beasts, and also suggests that the 'timed engine breather was a bit over exuberant… oiling the rear chain and preventing any chance of rust forming at the back of the bike!'
The early front brake (snaffled from the Francis-Barnett range along with the forks) on the 250 was considered 'adequate' for 1950s traffic which means I'd consider it 'optimistic' for today's ABS-equipped affray. Steven Surby of AMC Classic Spares shares my concerns about the whole front end: 'the Francis Barnett/James forks fitted to the standard 250s scare me but maybe some owners like living on the edge!'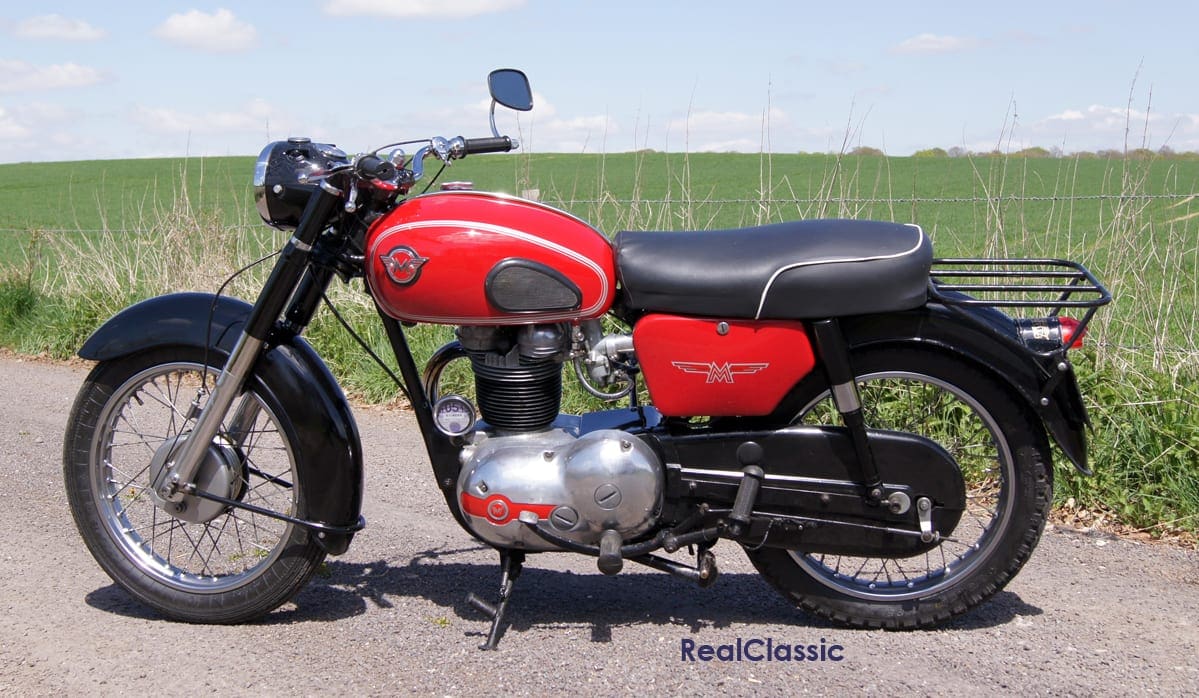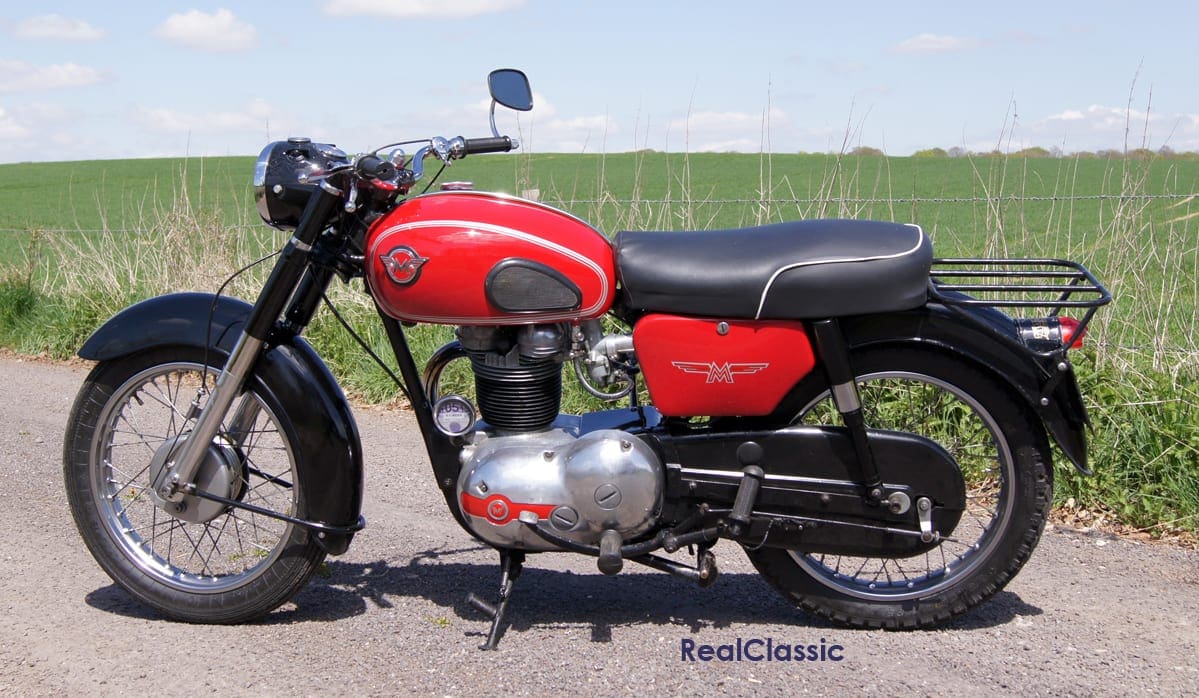 The wheels on standard 250s are 17-inchers so your tyre choice will be fairly restricted. The very long Girling shocks are now hard to find but the original items can be refurbished and re-filled.
The oil tank is tucked away on the right-hand crankcase wall and hidden behind a shiny outer engine cover, so its scanty 2.5 pints of lube don't benefit from much in the way of cool air flow. Overheating would be an issue if you regularly ride in hot weather (not in the UK then…) in urban traffic. From the outside, the engine and gearbox appear to be one unit but they aren't; it's another shiny cover disguising the separate entities which makes these machines rather more tricky to work on and rather less neat and tidy than BSA-Triumphs unit construction alternatives.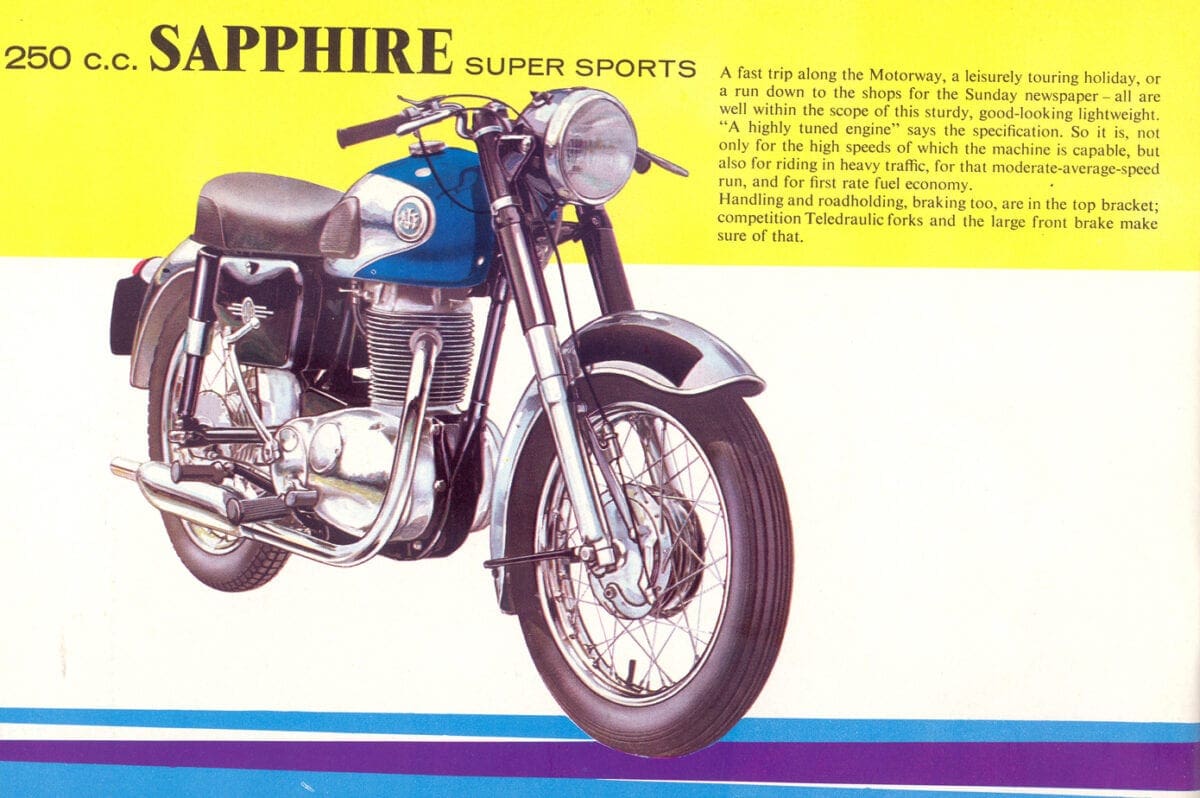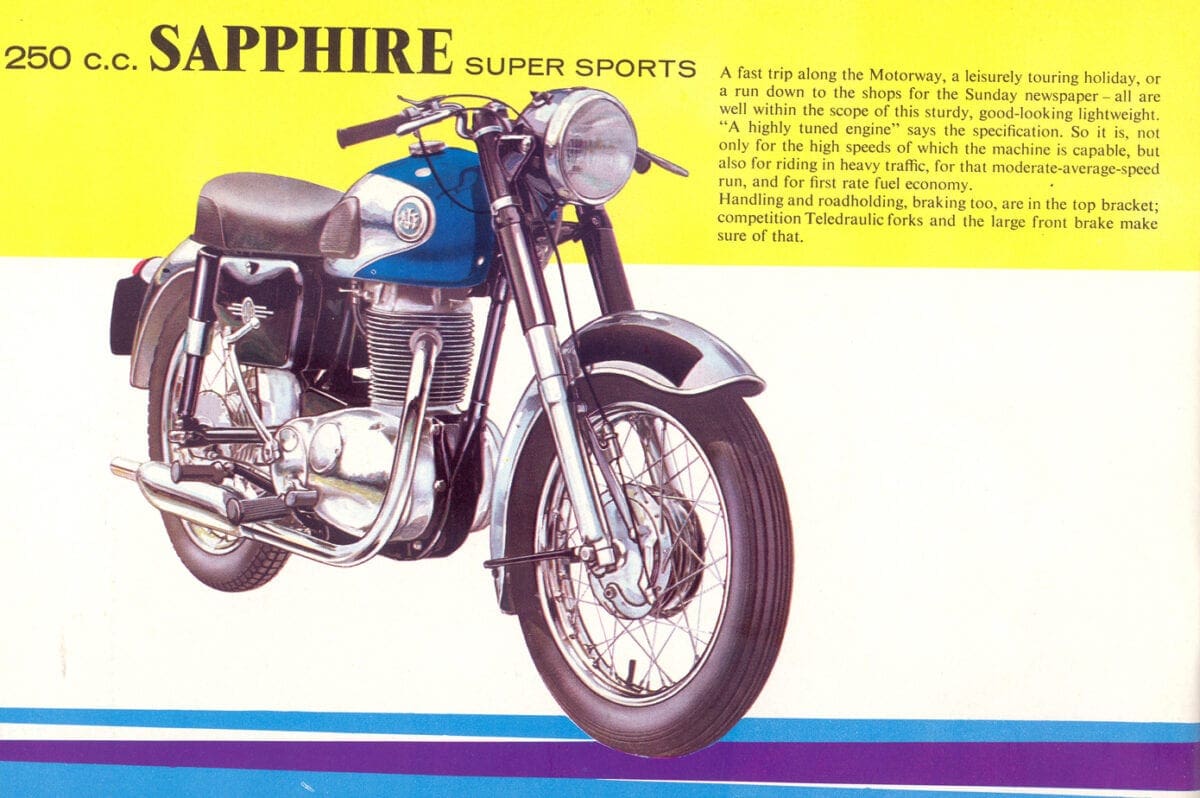 To adjust the primary chain you rotate the gearbox; interesting for folks of a technical bent, but this arrangement also means that the actual clusters sit rather high in the box and can be affected by lack of oil if the three-pint box isn't kept topped up to combat the inevitable leak. Third gear (and the owner) will whine if they've been run dry.
To fix these kind of problems you will inevitably need replacement components, and here we consulted Steven Surby of AMC Classic Spares again. He initially sounded very positive; 'they're nice little bikes to ride…' but then burst my balloon with; 'but awful when it comes to parts. Although they all look pretty much the same, there were a multitude of changes with the different models, year after year. All of these changes are badly documented in the spares lists, which are poorly illustrated, so the part numbers are rendered meaningless. It is much harder to find good spares, especially tinware, than it is for older Heavyweight equivalents.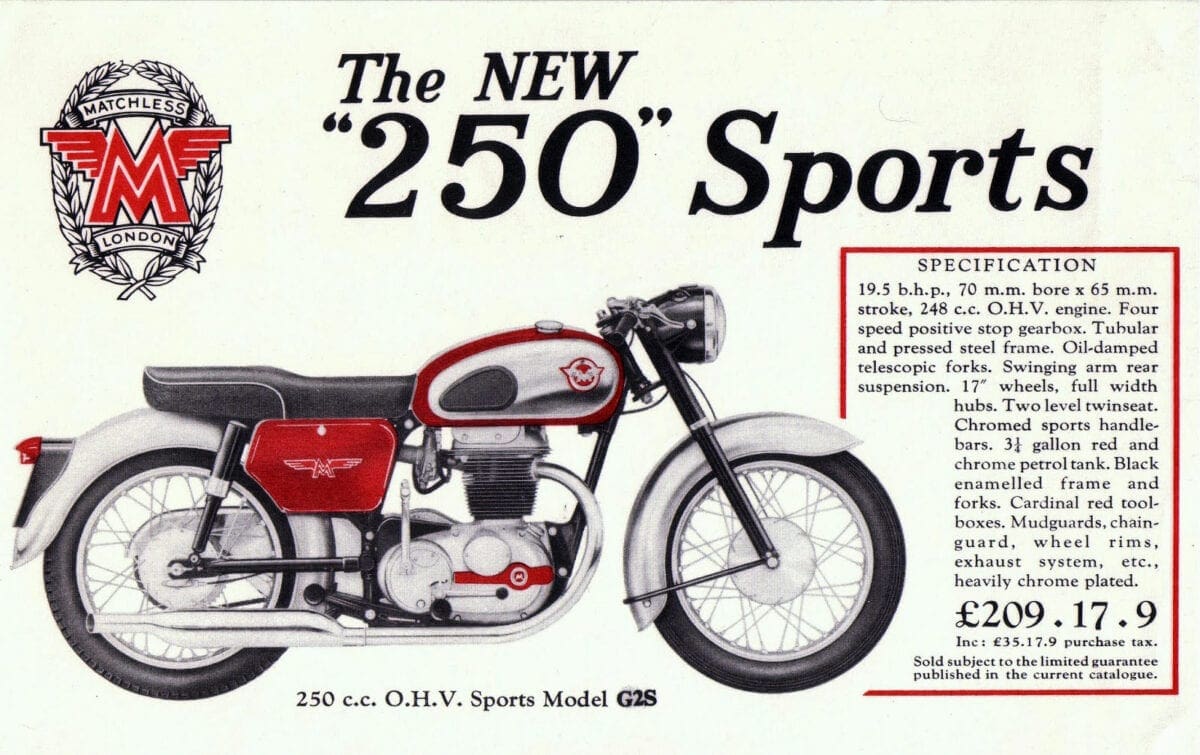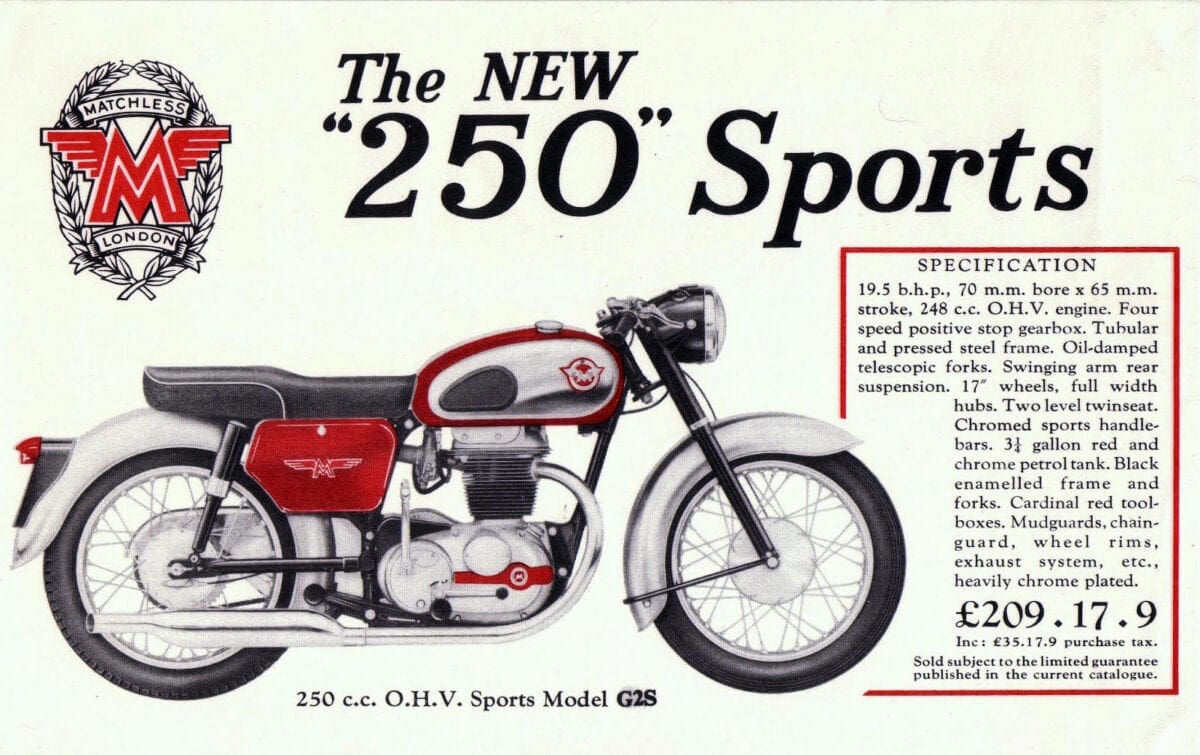 'The numerous changes mean that there's very little interchangeability with parts. For example there are four or five different mainshafts and of course the different mainshafts have a knock-on effect on the clutch, etc. Similarly, if fork sliders need replacing, don't assume that the virtually identical and more commonly available sliders from the Heavyweights are interchangeable – they're not because the wheel spindle is 1/16″ bigger on the Lightweights and can lead to cracked slider or worse.'
There was also much grumbling in old road tests about wobbly Wico-Pacy 6-Volt electrics but previous owner Chris Read reckons the 'lighting and ignition were good. WIPAC alternator rotors held (still hold) their magnetism far better than their Lucas counterparts, but on original machines there was a dreadful voltage sink that took the form of a length of resistance wire in the loom running up the crossbar under the fuel tank. The idea was that this would sink out excess power from the alternator when the lights were not being used in daytime. It did, but also frequently melted and the battery boiled!'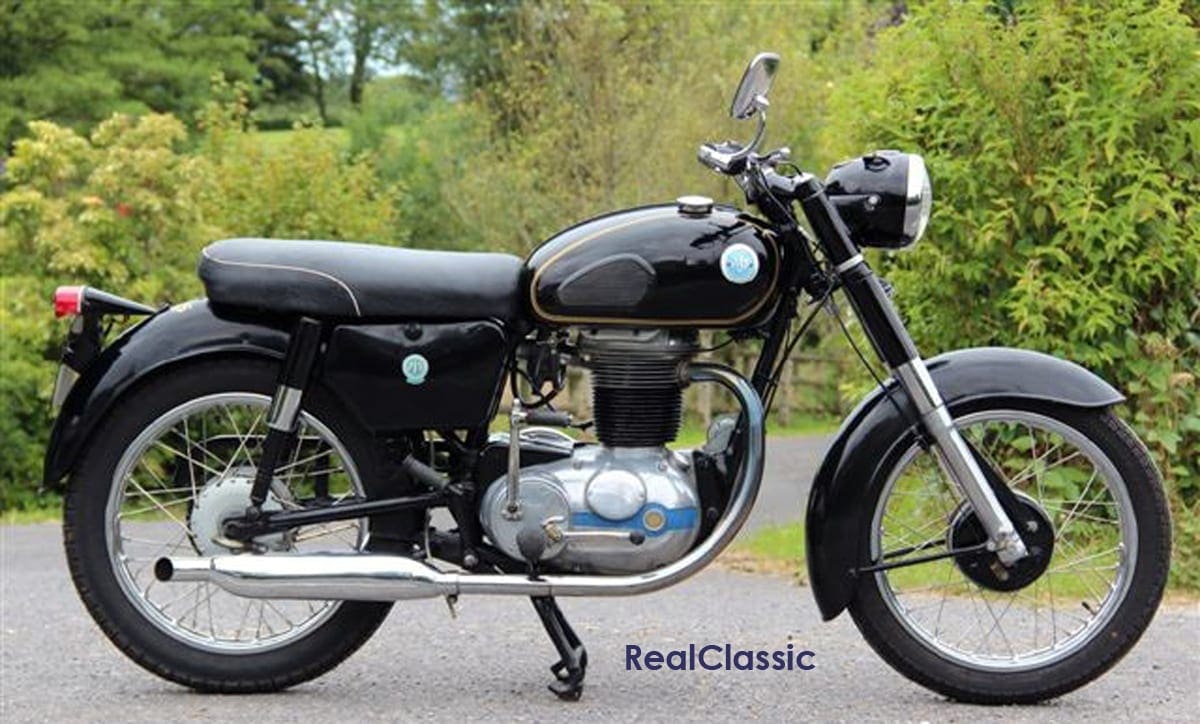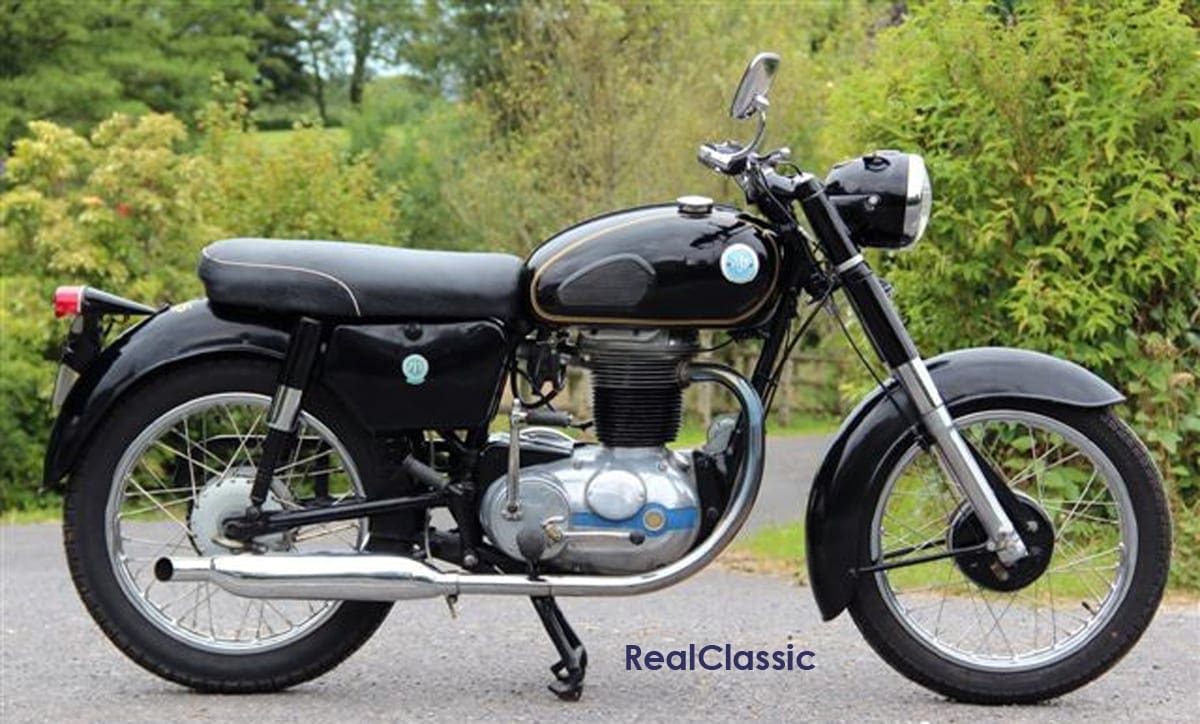 The cure for this is modern tricknology in the shape of electronic ignition which Chris says 'really makes the engine GO.' You'll also need a 12V conversion; 'easily achieved with the original WIPAC alternator and Boyer Power Box.'
These machines are physically compact and modest in their performance, so they don't really suit stout chaps of six foot tall. But such Real Men have plenty of other old bikes to choose from…
…whereas, there are plenty of classic bike riders like meself who appreciate a lower, lighter machine which doesn't need a tactical nuke to start from cold. The AMC 250s and 350s are low, light and easy to fire up. Although Steve Surby reckons they are 'one of the heaviest Lightweights ever made' he also explains that 'they are pretty deceptive because most of the weight is carried so low, they give the impression of lightness. They're certainly easy to kick over (even the high compression CSRs) and very compact in size, so they do suit someone shorter in stature or those who find Heavyweights just a bit too heavy. My girlfriend actually shed tears when we sold our G2. I keep telling her our Model 8 is a better bike but she had developed an emotional attachment…'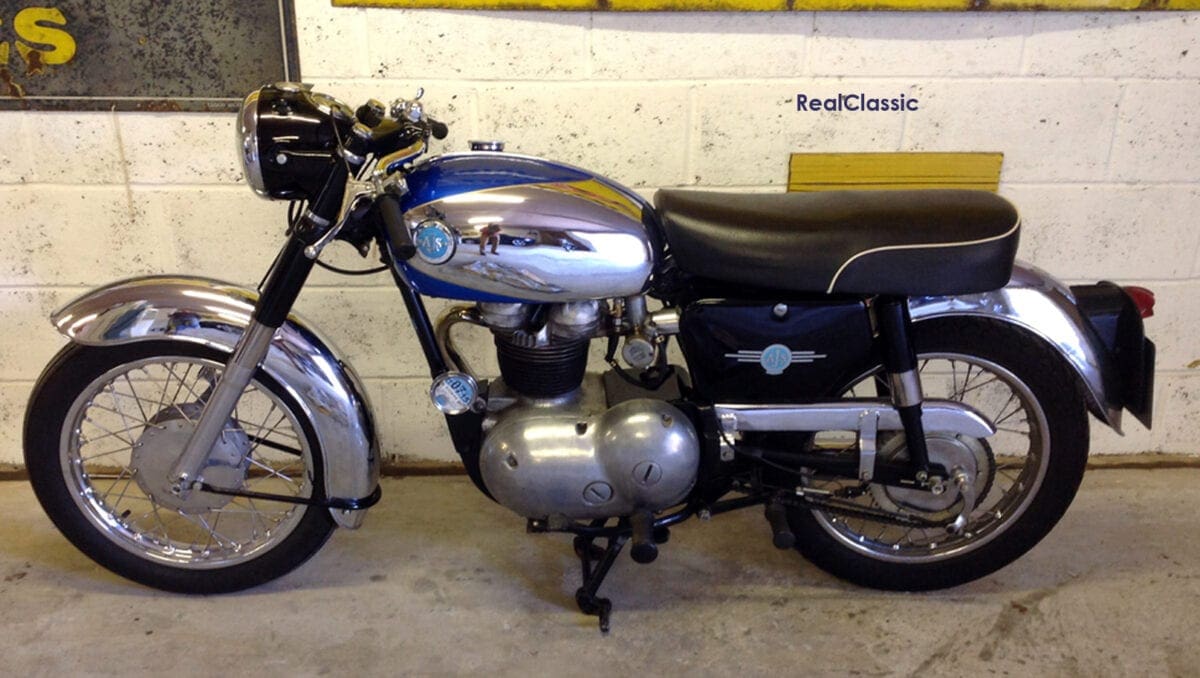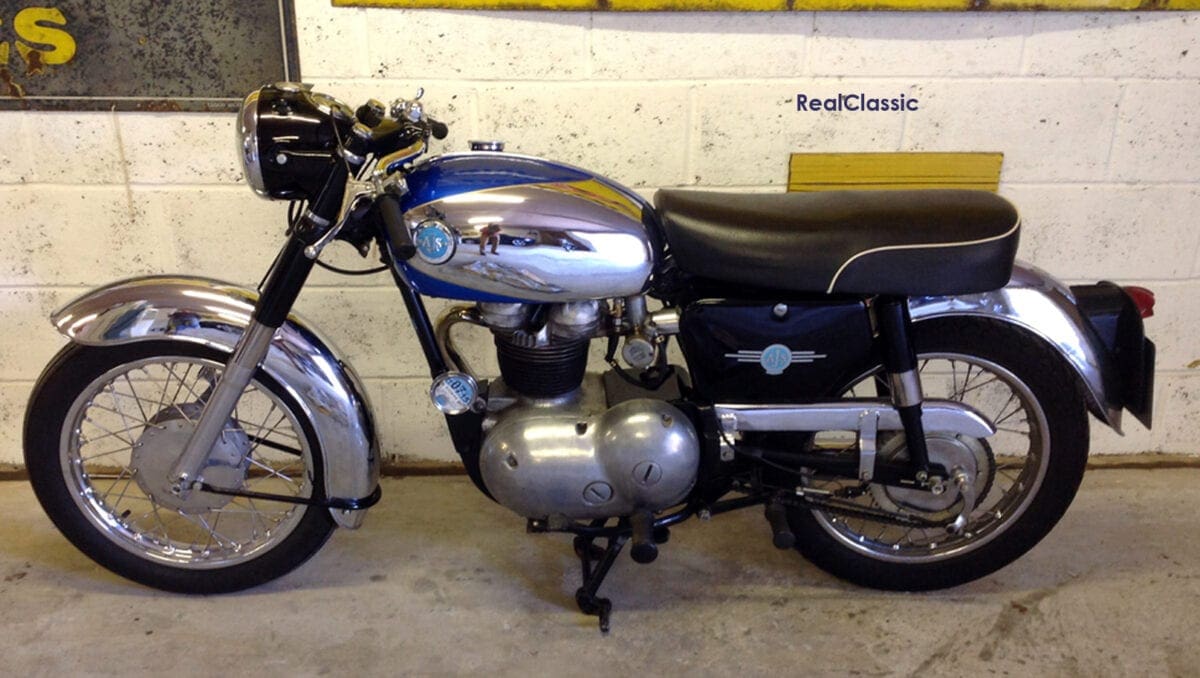 The AMC lightweights steer very well – the CSR is 'exceptionally good' says Chris Read — and offer a proper, big bike riding position. They combine the look, feel and acoustics of the archetypal Brit four-stroke single with the ease of use of a two-stroke tiddler. The CSR versions even got a full-width British Hub front brake which Chris Read describes as 'altogether better' than the earlier equipment.
AMC lightweights are not exactly slow, either. The CSR versions of the 250 would achieve 75mph although a kind man would consider cruising at 60mph more reasonable these days. If you are a speed-crazed maniac then look for a 1965 vintage 'Ninety' which boasted a compression ratio raised to 9.5:1 (it was 7.8:1 back in 1959) and closer ratio gears for an 83mph ultimate velocity. Not bad for a 250, and the bigger siblings are even better according to Chris Read: 'They're hugely powerful for a 350 and quite capable of keeping up with the big twins once up to speed on the open road. I had one keep up with me for about 25 miles at 75mph whilst I was riding a 650 twin on the A4!'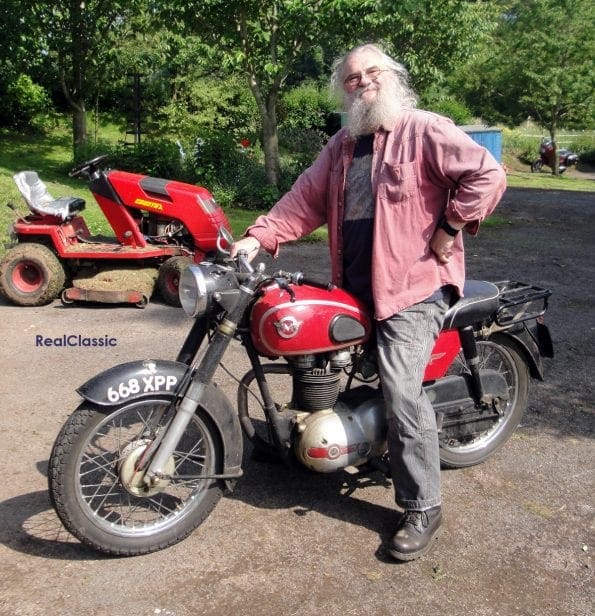 AMC lightweights are technically interesting for folks who like understanding their engines, but considerably less complex than Norton's twin solution to the same conundrum. The AMC singles are more robust and charismatic than, say, a C15, and less stressed and vibratory than many little 'uns. Chris Read reckons the clutch on his last one was 'light' while the 'gearbox was sweet and very positive… and engine very eager.'
So overall, as Chris says, these bikes are 'very underrated; very competent, with generally very good reliability.'
Plus – as I might have mentioned before – they're extremely good value. Or at least they were extremely good value, until I started talking about it in public!
———
John Allen of the AJS and Matchless Owners' Club prepared an excellent technical briefing paper on the AMC lightweights. Recommended reading if you're considering a purchase
Words by Rowena Hoseason
Photos by Rowena Hoseason, RC RChive, Bonhams Auctioneers