RC readers with reasonable memories will recall that last year's T-shirt featured a super-stylish 'heading off into the sunset' design. It went down a treat, so we figured that for 2018* we'd do the same… but different. This time around, the bike is roaring towards you in glorious stereoscopic 2D-o-vision.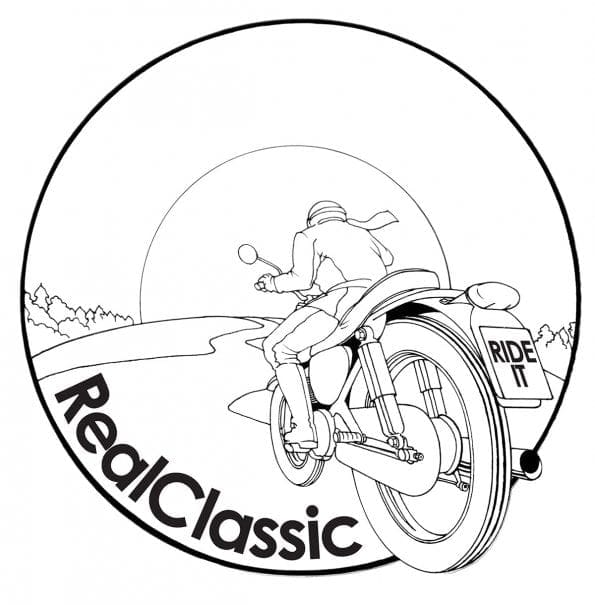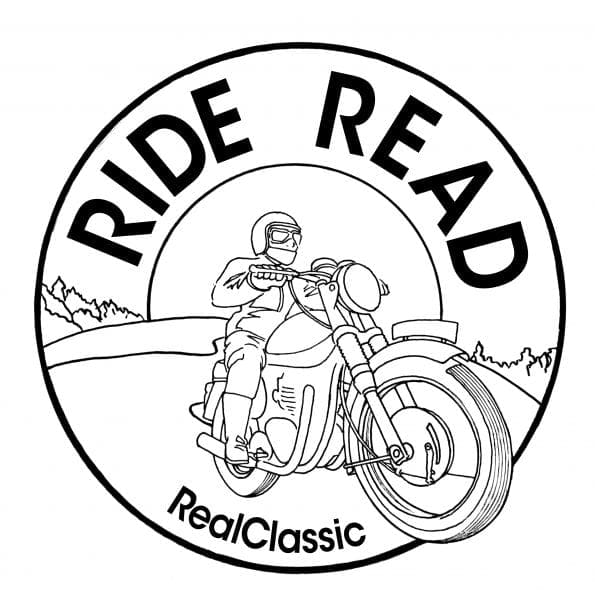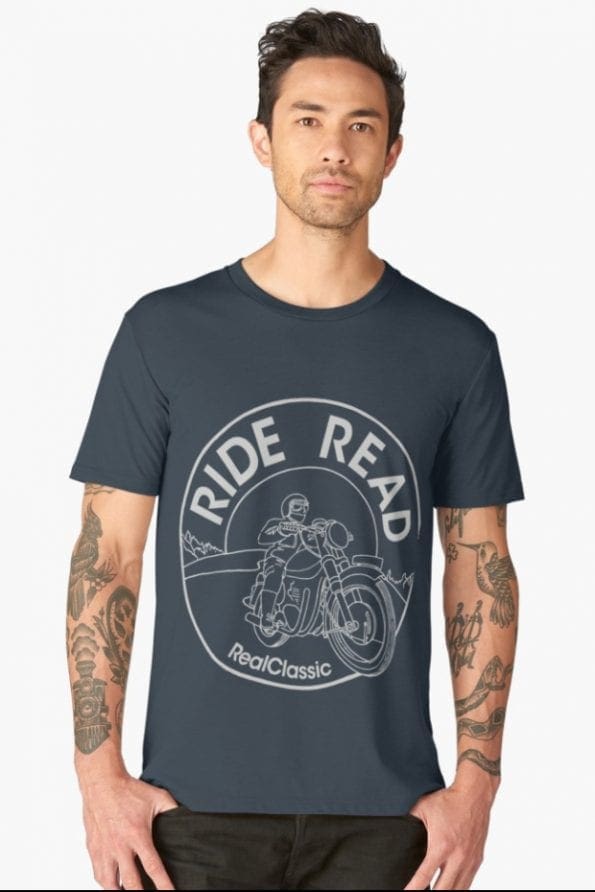 The Ride/Read/RealClassic T-shirt design suits all sorts of classic motorcycles and their riders. These high-quality cotton-rich Gildan shirts are steel blue/grey in colour, so the odd spot of oil won't notice. The shirts hold their shape and size very well with repeated washing, so you shouldn't need to worry about sudden shrinkage. (Which means that if the shirt is getting tighter then mayhap you have been making too many visits to Mrs Miggins' pie shop…)
The new design was penned especially for the shirts by the artist Talana Gamah, and makes the perfect accompaniment to the earlier 'Skyline' T-shirt. And no, we can't tell you what the bike is. It's definitely got two cylinders. It's probably not a BMW, or a Douglas. Or a Moto Guzzi…
The Ride/Read/RC T-shirt comes in sizes from Small to 2XL. It has short-sleeves, is machine washable, and is impermeable to dragon-fire (so far, but do let us know if your dragon manages to scorch it).
Price: £9.50 including UK delivery (overseas people check the webshop for international shipping)
You can speak to a person and order with a card via 01507 529529 or order online. 
Alternatively, we'll have the shirts with us at the Bristol Show in February, and at Stafford in April.
And there are still some sizes available in last year's design on a dark-brown shirt, if you want the matching pair!
——-
PS. Body art is, of course, entirely optional…
*2018? Of course! Doesn't everyone launch their next-year's range in the autumn of the previous year?