This month's magazine celebrates the end of a pair of projects, as two very different British classic motorcycles return to the road. Then there two superbikes from the Seventies; two BMW boxers; two Triumphs; two BSAs, and… suddenly our Noah's ark procession falls apart with the appearance of a single Benelli twin and a cheap-as-chips MZ!
You can cut to the chase and buy the issue in paper or digital formats. Or if you need to know more, here's exactly what you'll find inside:
BENELLI TORNADO
This incarnation of the Italian parallel twin is called the 650S. Does that 'S' stand for 'storm' or 'squall'? So ponders Ace Tester Paul Miles, as he tackles the Italian antidote to the traditional British twin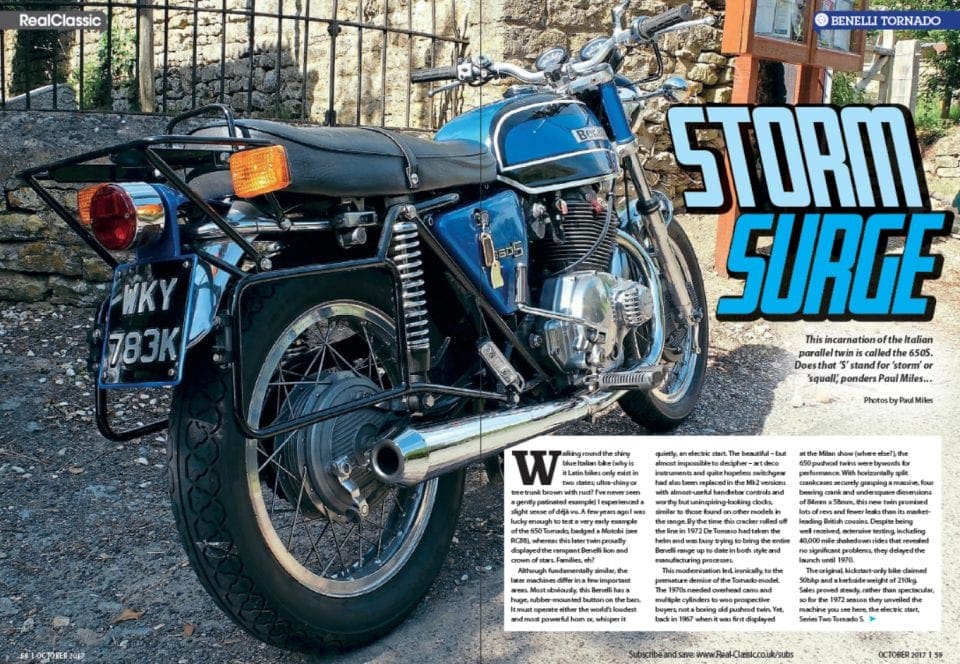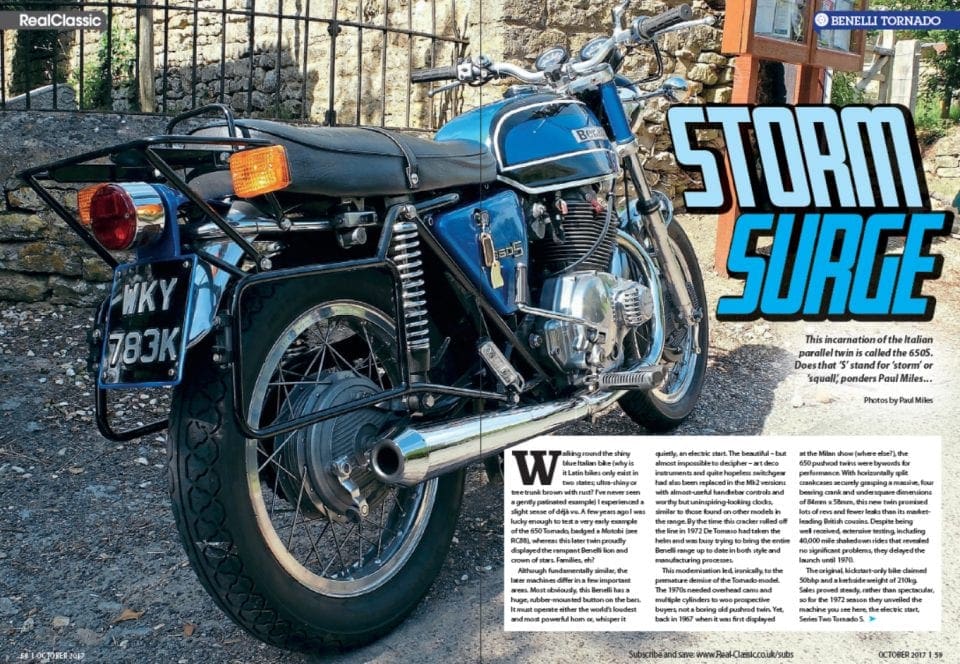 BMW R65 vs R850
Here we find two entry-level BMW boxer twins from two different generations. An airhead and an oilhead; all mod cons versus classic credentials. One classic rider decides which Beemer he likes best
BSA M20
If Britain hadn't needed thousands of solid, straightforward motorcycles for military service in WW2, then the sidevalve M20 would most likely have evaporated into history. Instead, their wartime ubiquity means that many still survive and thrive. Stuart Urquhart rediscovers the art of going nowhere slowly…
BSA A65 PROJECT, Part three
Odgie gets to grips with the rear end of his A65-based dirt-track scrambler, which turns out to be a lot like making an omelette. Folks who don't like breaking eggs should probably skip this bit…
JES REBUILD
When it comes to ancient engines, some of the most important fettling techniques have been long forgotten. One owner needs to reinvent various wheels to return his hundred year old JES to the road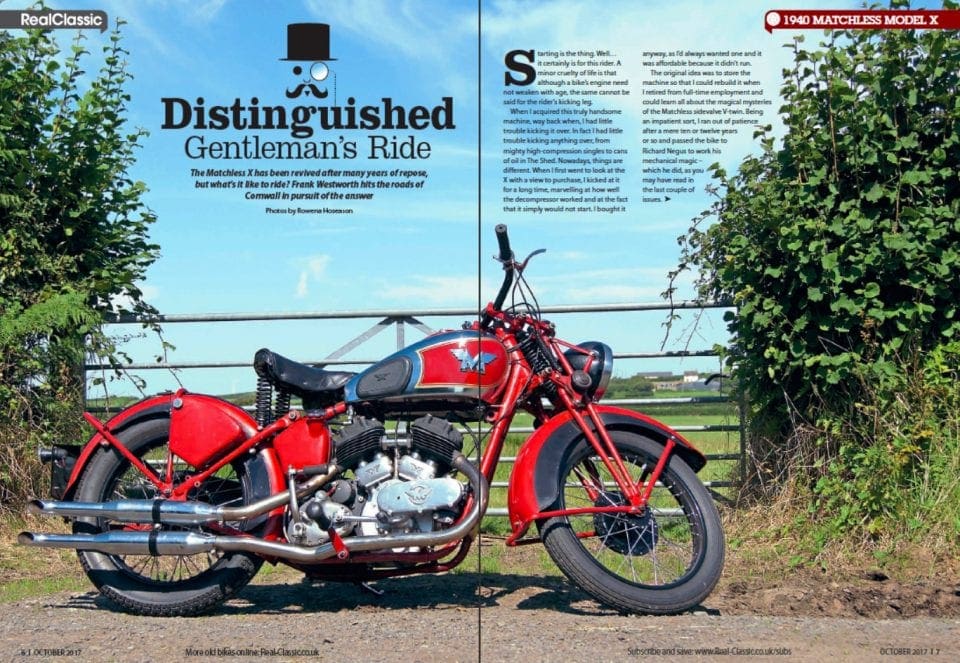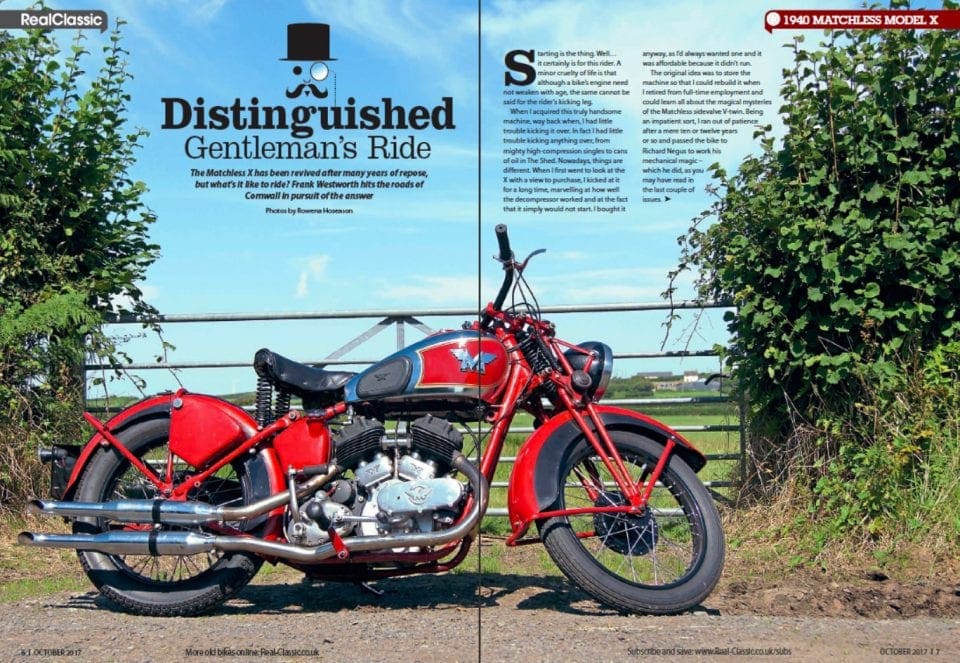 MATCHLESS MODEL X
The mighty Matchless V-twin has been revived after many years of repose (see the two previous issues), but what's a 75 year old, 990cc sidevalve with girder forks and no rear suspension like to ride? Frank Westworth hits the roads in pursuit of the answer
MZ ES250 TROPHY
The stalwart two-stroke stinkwheel has converted another rider to the delights of old bikes. Here's one way to enjoy classic biking on a budget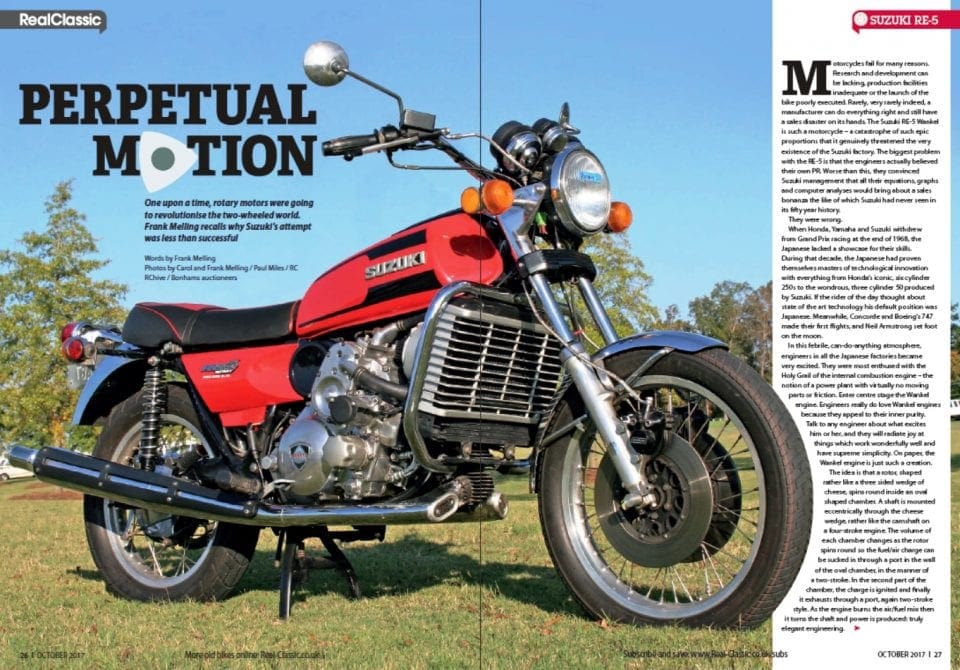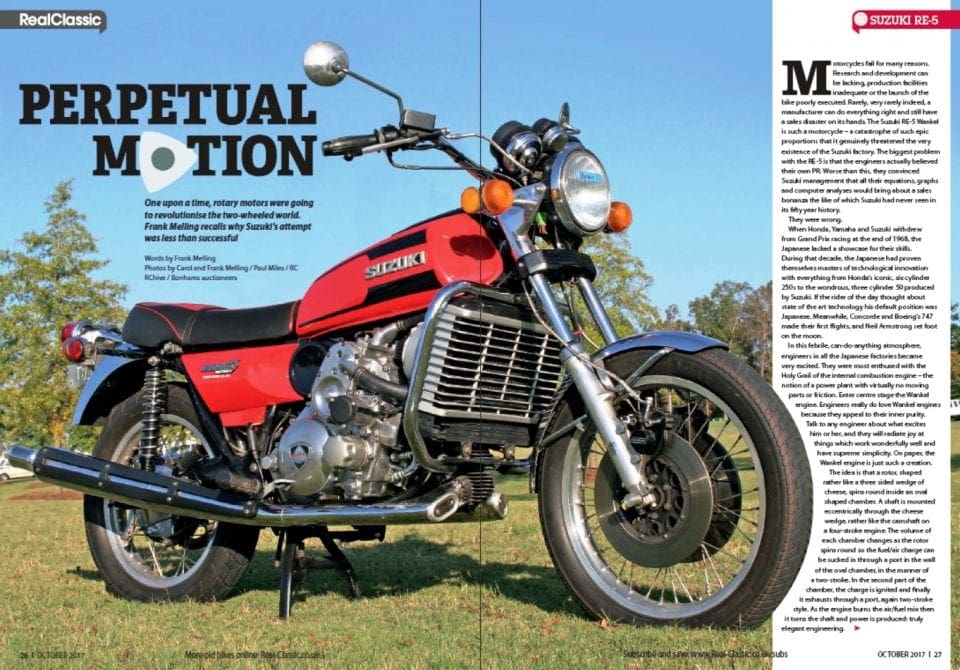 SUZUKI RE-5
One upon a time, rotary motors were going to revolutionise the two-wheeled world. Frank Melling recalls why Suzuki's attempt at a sophisticated touring machine, sans pistons, was less than successful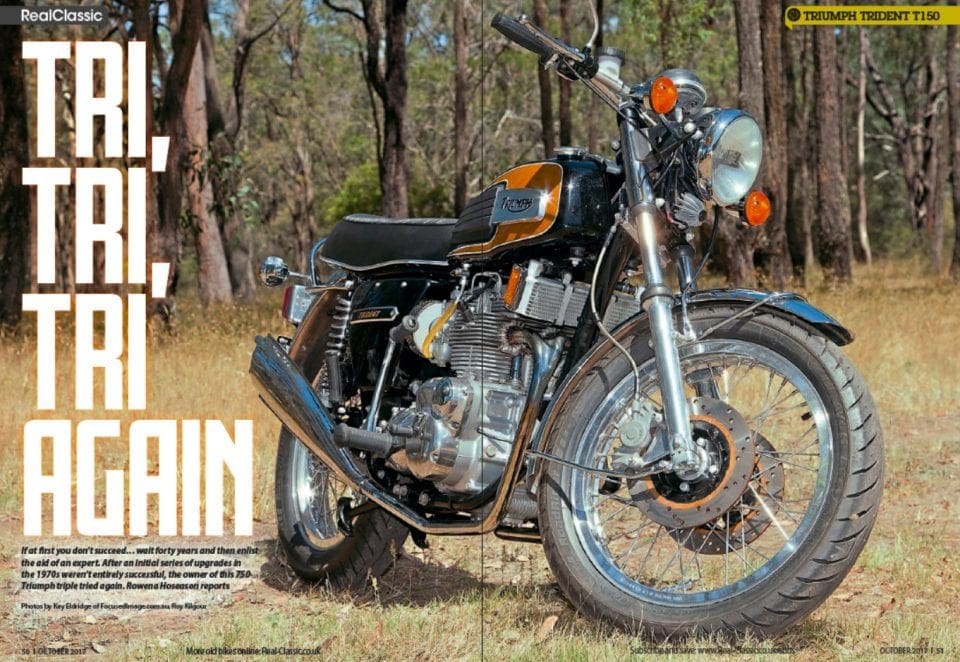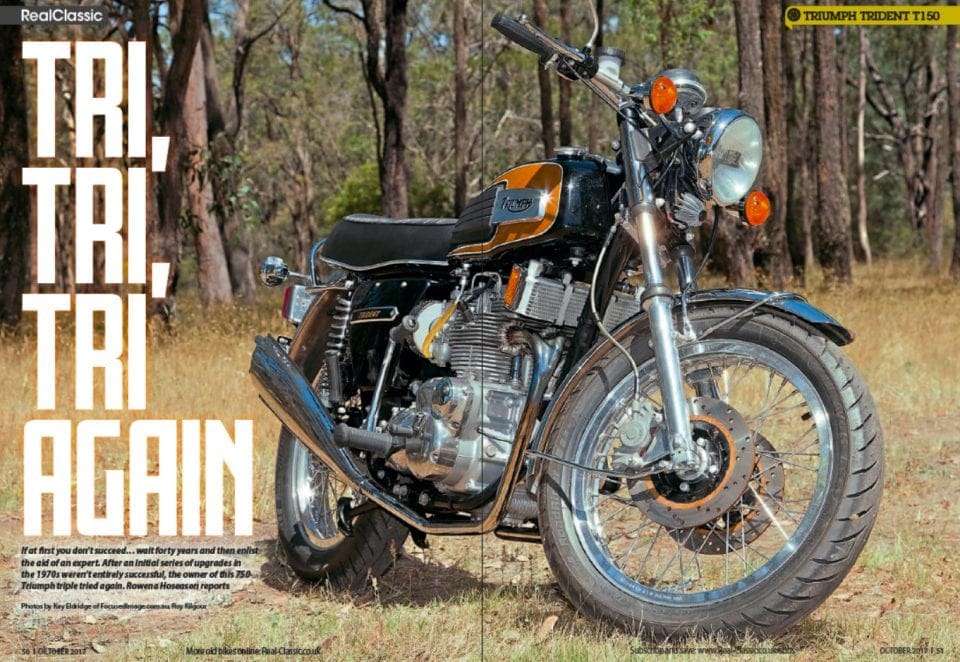 TRIUMPH T150 TRIDENT
If at first you don't succeed… wait forty years and then enlist the aid of an expert. After an initial series of upgrades in the 1970s weren't entirely successful, the owner of this 750 Triumph triple tried again
TRIUMPH T100
All of us have owned one. You know, the bike that you should never have sold. The one you wish you still had. A nostalgic look back at one RC regular's Best Bike Ever
PLUS readers reveal a Matchless-Panther V-twin and recommended classic bike specialists; yet more Silk stories and an update on a Velo Viceroy, and the truth about BSA's 'fragile' unit twin engine; then there's event details, small ads and other bikes for sale; news and new products; Jacqueline Bickerstaff goes to the MegaMeet at Popham, and editor Frank Westworth sums up the cost of restoring a BSA B25SS (ouch).
RealClassic magazine is not on sale in UK newsagents but you can buy the current issue in digital and paper formats here
You can also buy stacks of older issues of RealClassic, but it's heaps cheaper if you subscribe. Subscribers save 50% on the price of a single issue AND get an exclusive subscriber newsletter every month AND access to the subscriber-only Facebook group AND can win show tickets, RC regalia, bike books and more goodies in our subscriber prize draws.
All that, and Jaffa Cakes too! (Note: we don't send Jaffa Cakes in the post, nor are they available digitally. You have to come snaffle one in person from the RC Crew at a show…)