Some 1500 visitors made the most of the summer sunshine at Crich Tramway Village in July, when it hosted a Classic Motorcycle Day in conjunction with the Vincent Owners' Club. Over 300 British and international classic bikes were displayed, creating an extra special atmosphere as the old bikes mingled with vintage trams in this unique location.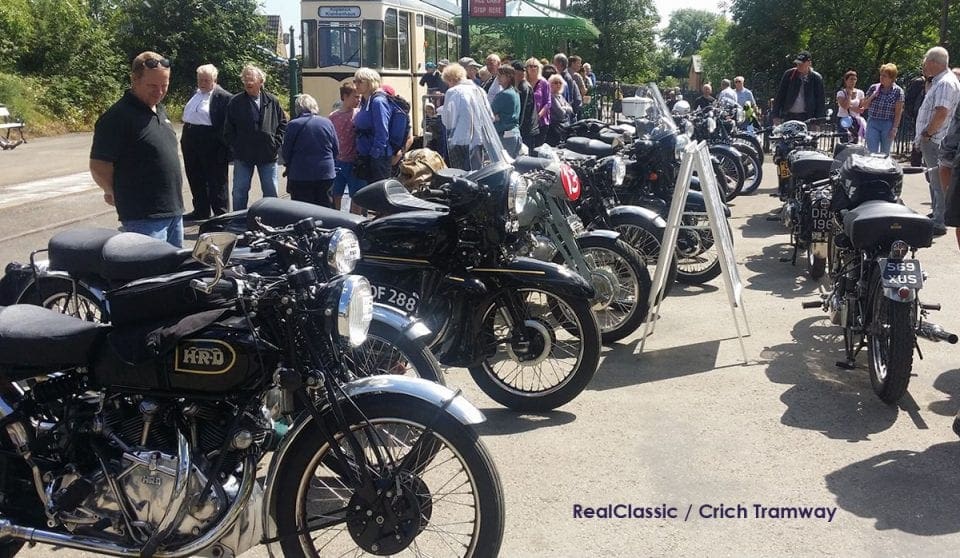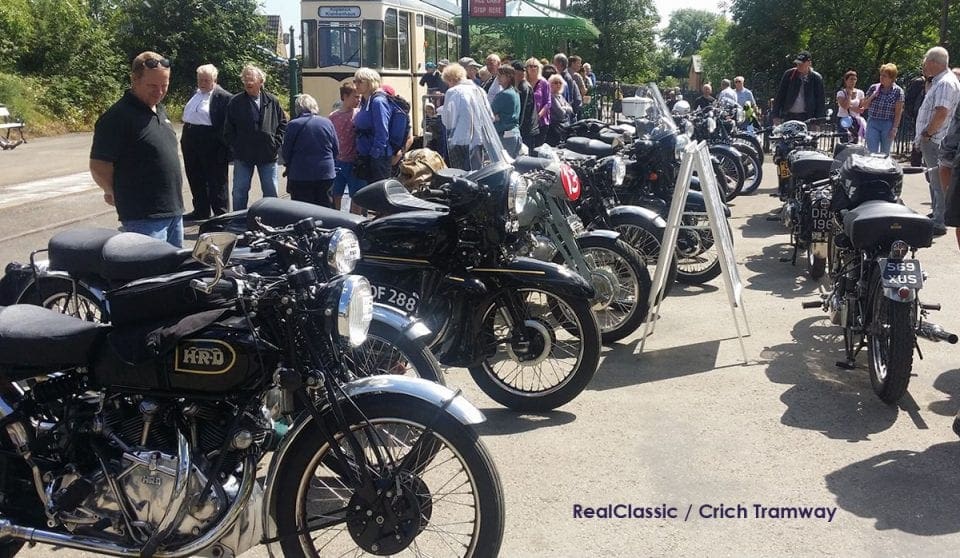 'I came up from North Devon to see it,' said one old bike enthusiast, Bruce Clarke, 'and I thought it was an extremely well organised day and will be back for next year's.'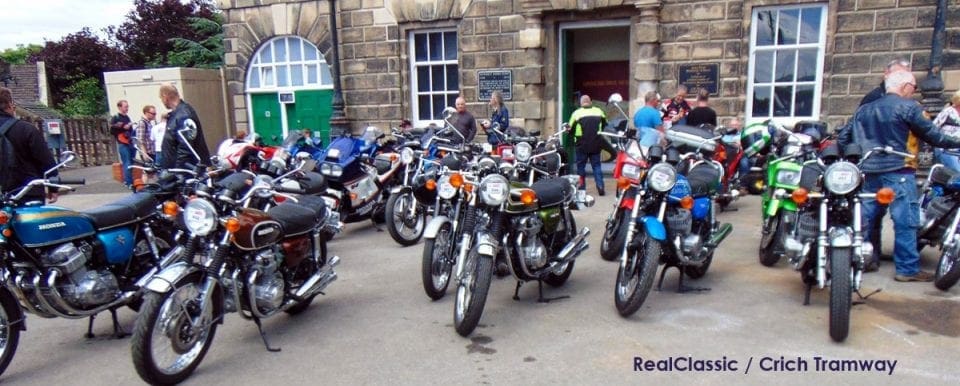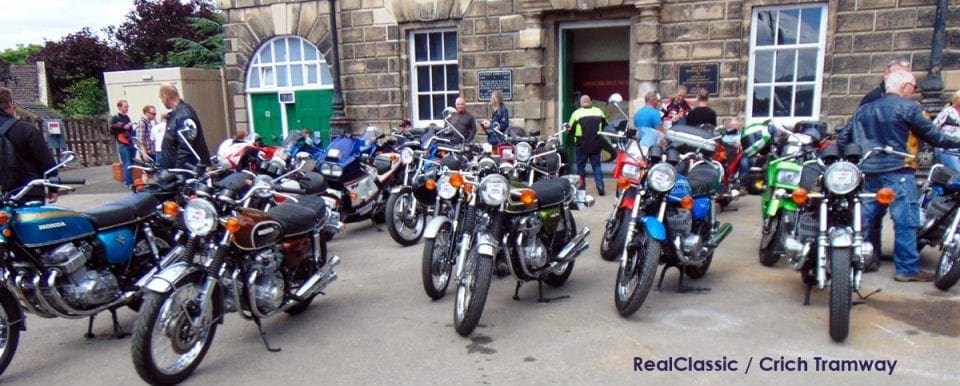 Visitor Dek Hart agreed. 'It was great and the museum made for a great setting. Great place, great day, really good atmosphere.'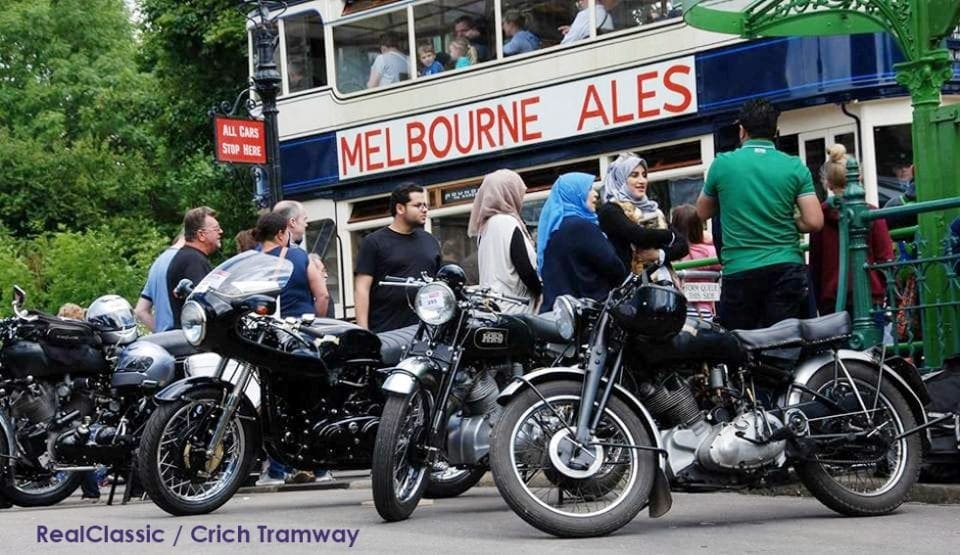 His comments were echoed by Peter King; 'I thought the event was really relaxed, in a good way. The set out was good, plenty of room to get round individual bikes.'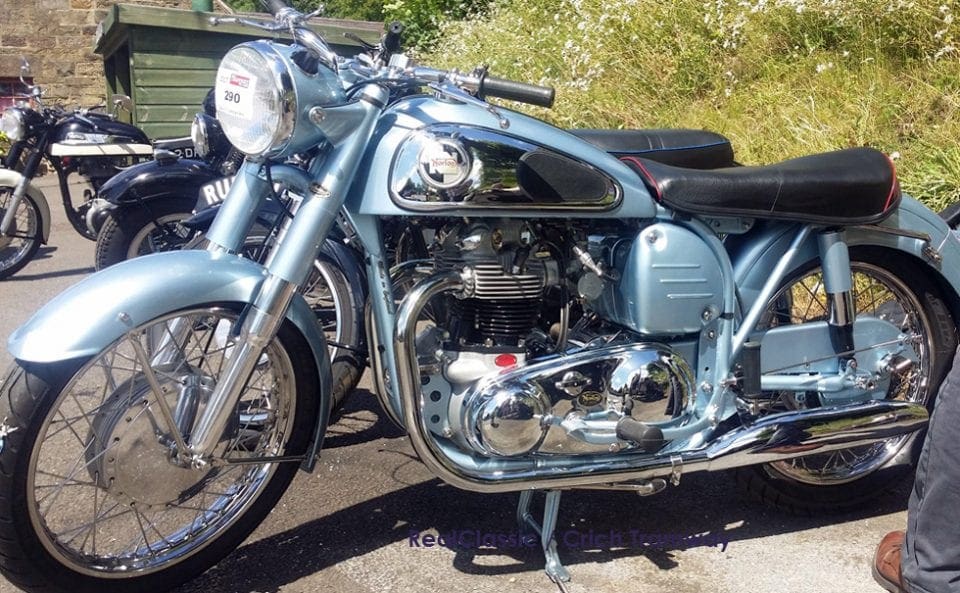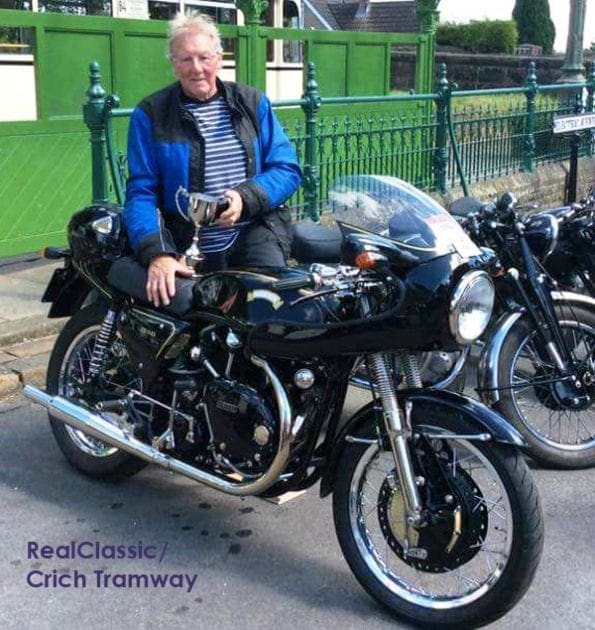 The displays featured bikes from the vintage era right through to the 1990s, and trophies were sponsored by the local firm, Derwent Waste Management.
Best In Show was voted for by the public, and went to Terry Crofts for his stunning Norvin.
VMCC chairman, Rob Reaney, judged the other two awards, and gave the prize for the Best British Bike to John Williams for his immaculate Norton Dominator.
Clive Steemson took home the trophy for the Best International Bike, thanks to the stunning shine on his Motobi 125.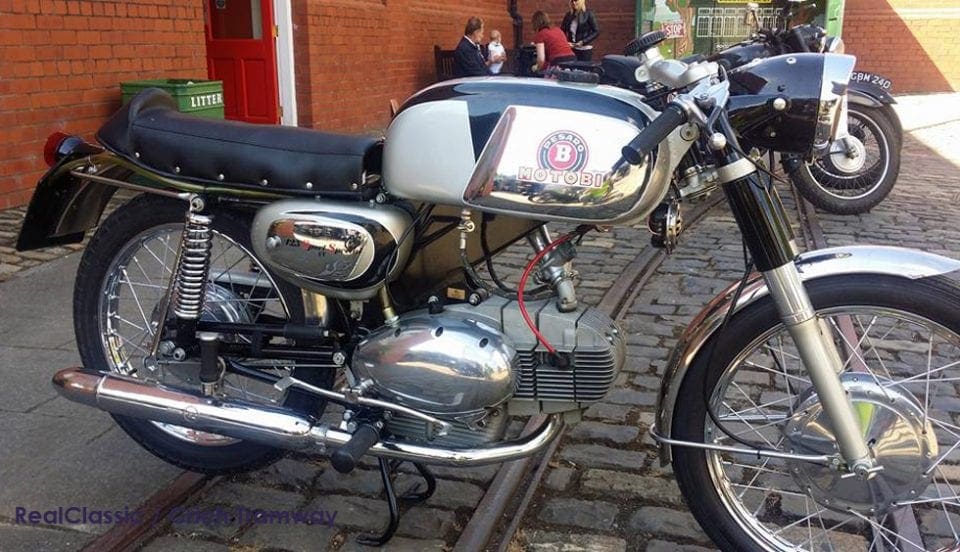 You may well be wondering what exactly Crich Tramway Village is when it's at home – and it's actually the home of the National Tramway Museum, situated in the spectacular Derwent Valley in Derbyshire. As well as static exhibits, vintage trams offer rides for all the family through the period street displays and out into the rolling countryside. A brilliant day out in its own right, but just about perfick when you bundle some classic bikes into the mix.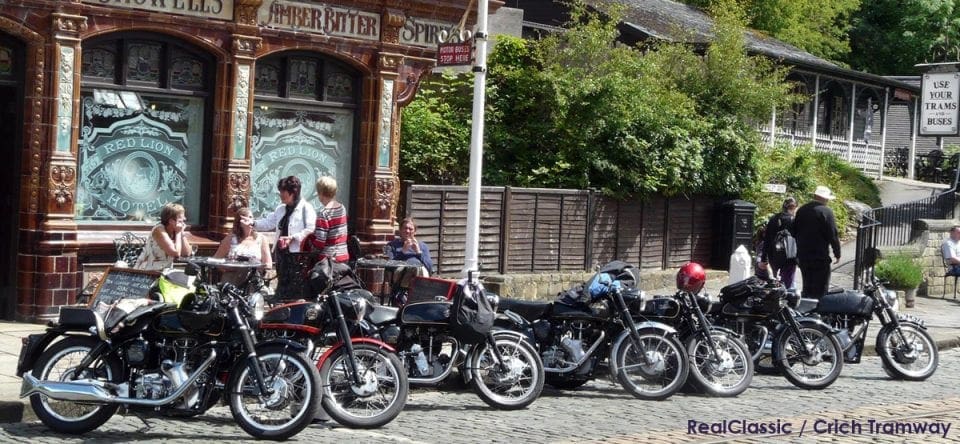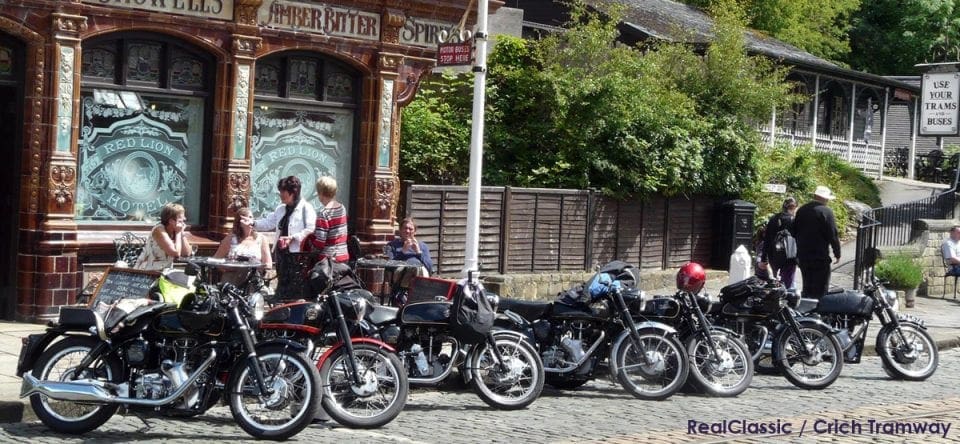 In fact it was such a great day out that although the North Lincs Velo Owners couldn't make the date – they turned up a week later!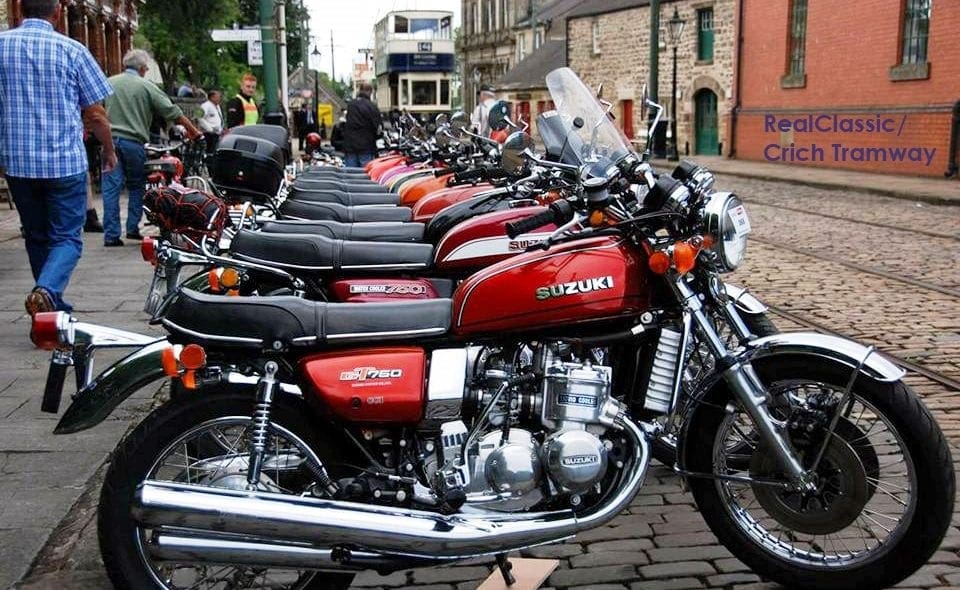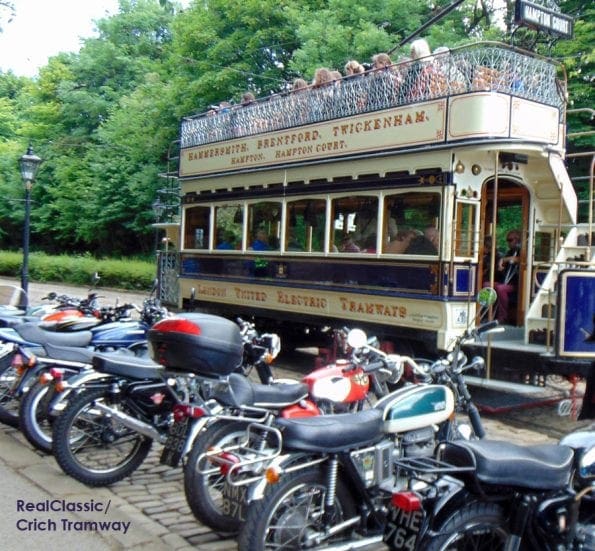 Here's a video which gives you an idea of what you missed.
The organisers aim to do it all over again next year, so pencil in the date of Sunday 1st July in your 2018 diary. In the meanwhile, if you're in the area, it looks like a splendid day out for vintage vehicle enthusiasts (do we know anyone answering that description…?!)
Here's the general info on Crich Tramway Village
And here's the dedicated Facebook page for the Classic Motorcycle Day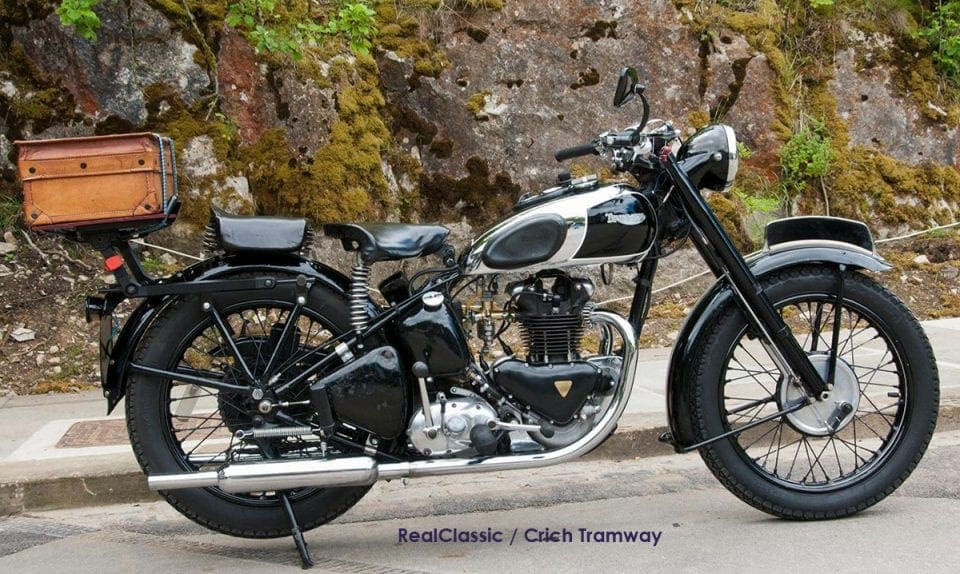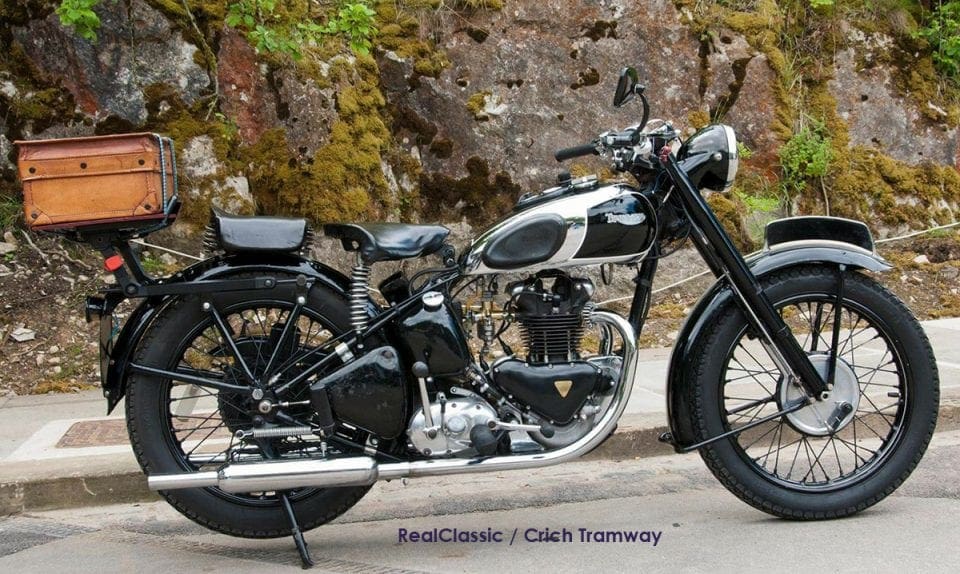 ——-
Photos by Tim Smith / Crich Tramway Village