This month's magnificent magazine offers V-twins from Italy and America, an airhead from Germany, alongside Britbike twins, singles and triples all for your entertainment, education and edification.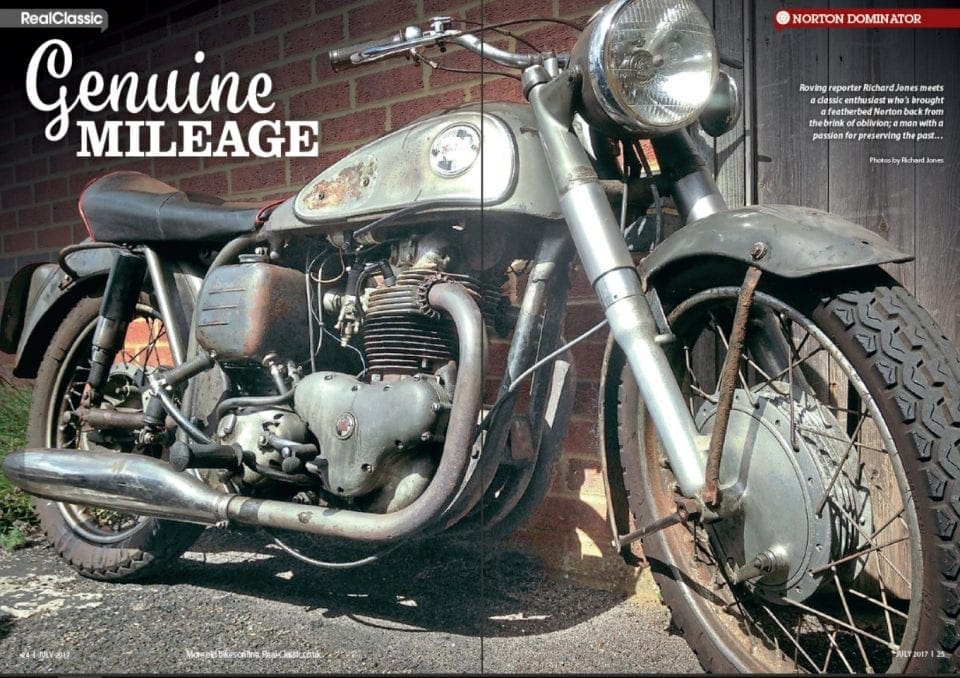 BMW R80, Part One
When you buy a cheap bike on eBay there's always a chance that one of its minor problems might be something major. In this three-part rebuild series of an old airhead, a chattering clutch turns out to be… the gearbox. Uh-oh
BRITISH LIGHTWEIGHTS
A gang of pals plan to make an epic journey on old British bikes to celebrate a significant birthday. To increase the challenge, they opt to take tiddlers; Starfires, Bantams, Tiger Cubs and the like. Our man must therefore get his BSA C15 up to speed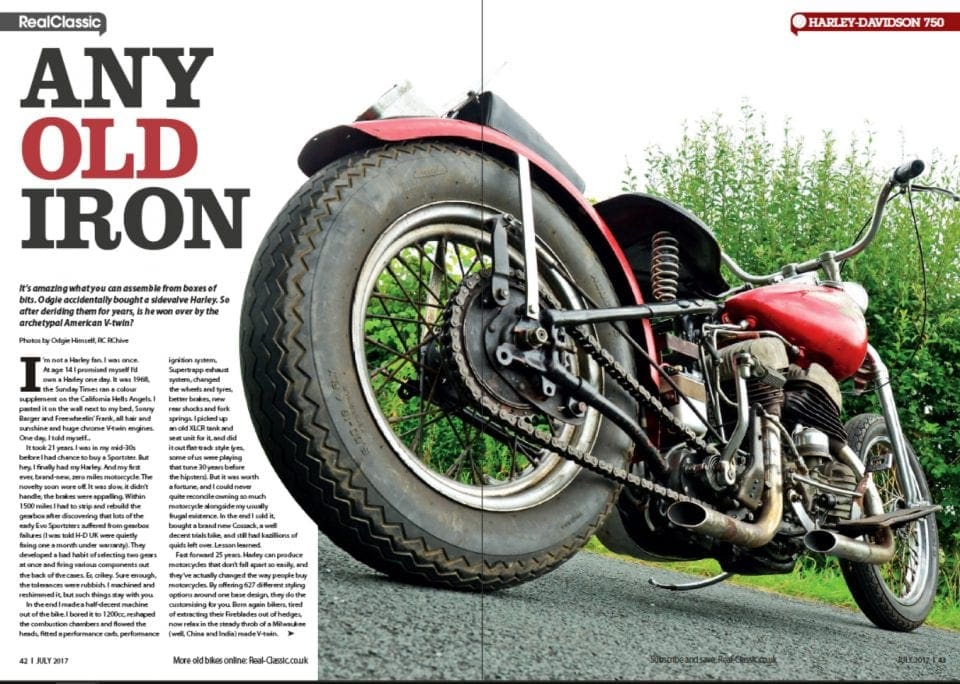 HARLEY-DAVIDSON 45
It's amazing what you can assemble from boxes of bits. Odgie accidentally bought a sidevalve Harley 750. So after deriding them for years, is he won over by the archetypal American V-twin?
MOTO GUZZI V50
If you're still searching for a classic motorcycle which is light and lively; ruggedly practical and reasonably priced, one RC rider suggests Moto Guzzi's middleweight V-twin
NORTON DOMINATOR
We meet a classic enthusiast who's brought a featherbed Norton back from the brink of oblivion; a man with a passion for preserving the past
TRIUMPH CAFÉ RACER
Inspired by memories of his old Goldie, John Swanston created a modern day café racer; a bike built from leftover bits and discarded components. He started with a Kawasaki ER-5 frame and a set of Triumph 3TA crankcases. The end result will amaze you
TRIUMPH T160 TRIDENT
Triumph's electric-start triple costs big money these days. Frank Westworth samples the delights of Devon aboard a shiny as-new triple, and wonders whether he should splash so much cash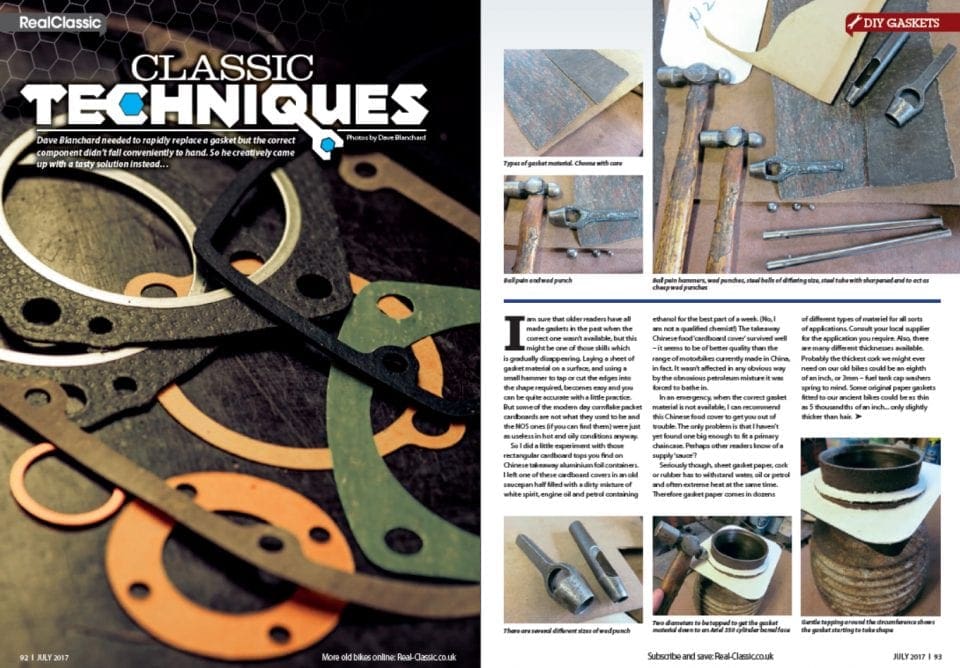 VELOCETTE MAC
You might imagine that every farmhouse, henhouse, outhouse and doghouse in existence must surely have been emptied by now – but no. Still more 'barn find' old motorcycles emerge from the depths of neglect to be rebuilt by enthusiast owners. Like this one!
VELOCETTE VICEROY, Part Two
Back in the 1960s, customers were buying cheap'n'cheerful Lambrettas and Vespas like hot cakes. So Veloce developed a top quality, beautifully engineered British equivalent. Why wasn't this snazzy scooter a runaway success? Roger Slater investigates by rebuilding a Viceroy – and this time he rides it!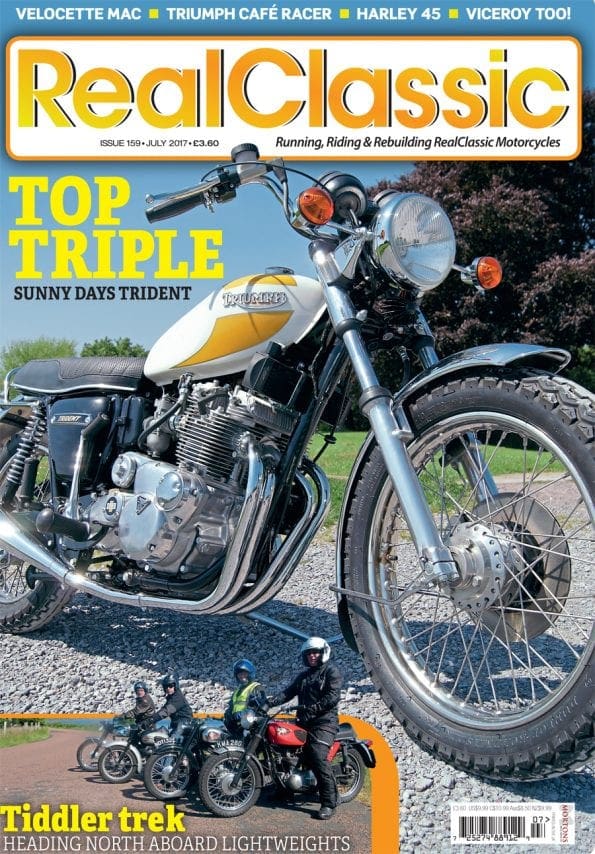 PLUS! We go behind the scenes at the VMCC library to discover exactly what they do with all those old factory documents; show you how to make a tasty gasket or two; Jacqueline Bickerstaff brings a tear to the eye – ooh, and there's a pull-out centrefold poster of the Trident, too. Just because we can!
RealClassic magazine is not on sale in UK newsagents but… you can buy the current issue in digital and paper formats here
It's heaps cheaper if you subscribe: save 50% on the price of a single issue