One of the benefits of becoming an official 'Friend' of the National Motorcycle Museum is that, besides free entrance to the museum and other goodies, they invite you to events like last weekend's 'Try A Classic Bike' training day. For the nominal sum of £10 to cover insurance you get to ride a number of the museum's exhibits around a safe course set up in the car park, away from other road-users. What better way could there be to try various machines before buying a classic, or to experience something that you may not otherwise consider?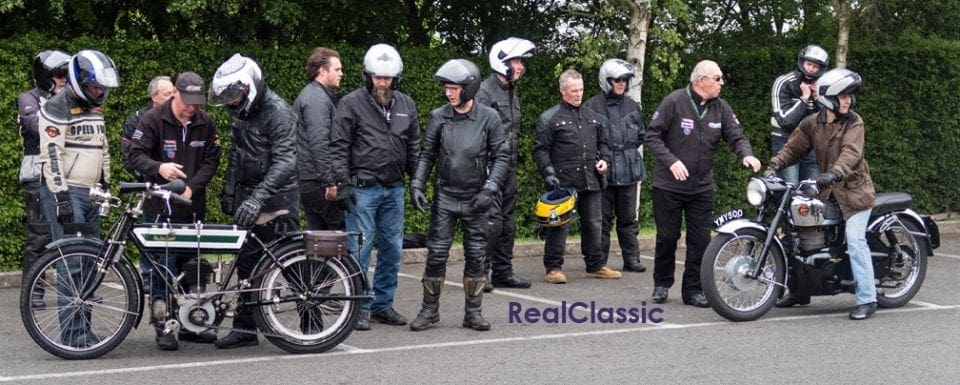 After a briefing by museum director James Hewing on what to avoid (straying on to the M42, and trying to keep the machine running when handing over to avoid multiple kick starting stick in my mind) you are passed into the very capable hands of museum assistant Lynn Edmonds and his team to get you started on your six to eight laps. You can tell what decent people classic motorcyclists are – there was absolutely no squabbling as to who got which machine and when. So let's have a look at some of the machines on offer…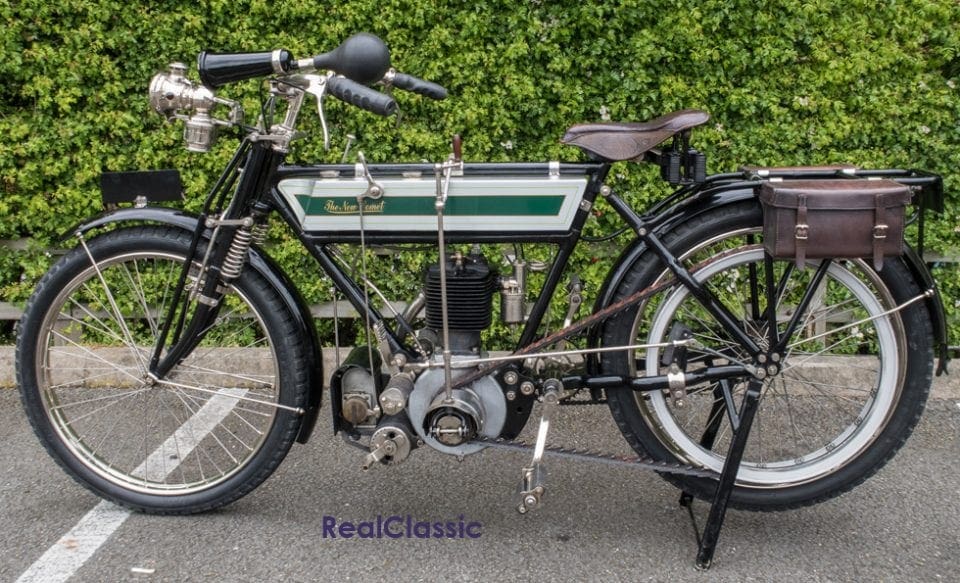 I'm not sure who was the more courageous – the NMM for bringing this venerable old New Comet out to be ridden or the riders who took the opportunity to put it through its paces. AH Haden of Birmingham started New Comet in 1905 using Zedel and Peugeot engines, graduating to Sarolea and JAP and then, from 1911, Precision.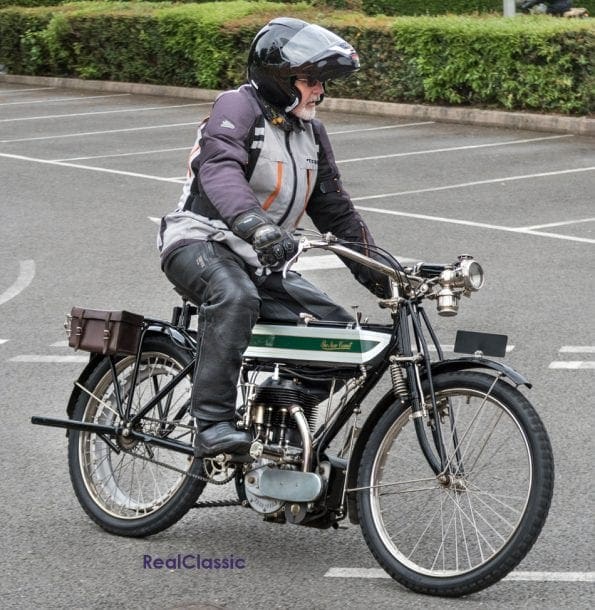 This model must date from around that period, believed to be circa 1910, as it has the 499cc sidevalve Precision engine, a popular choice for manufacturers of the time. It's rated at 3½hp which was more than sufficient for some riders once the push-start process had been completed; it seemed to shoot off like a rocket – or perhaps comet is more appropriate!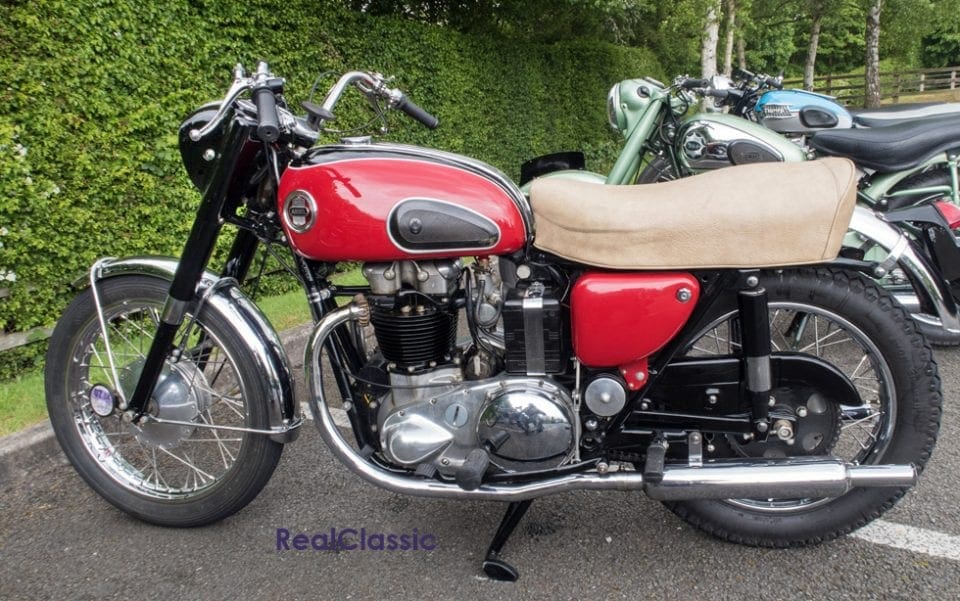 Ariel introduced its FH Huntmaster to the world in 1954, a twin cylinder 647cc ohv machine with Amal carburettor, Lucas magneto and four-speed Burman gearbox. Top speed was said to be 90-95mph (clearly not achievable on the museum circuit!) and fuel consumption of about 65-70mpg.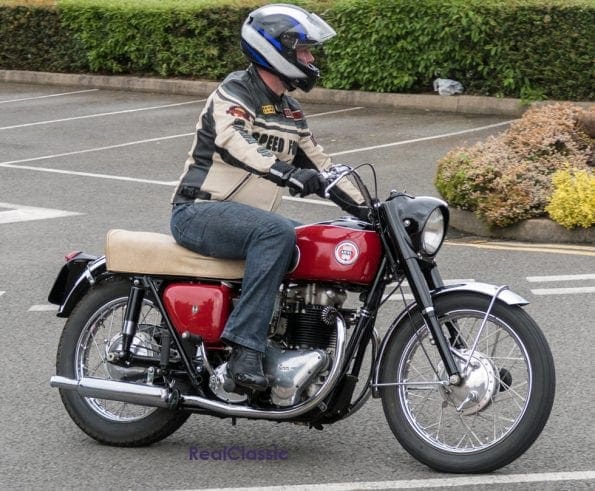 Titch Allen rode one with a sidecar some 3600 miles around Britain, followed by a high speed test at Silverstone, all under ACU observation; the only significant failure was the timing-side main bearing bush. This one dates from 1958 and has the letters HCS stamped on the crankcase, suggesting that the motor at least belonged to a sports export machine.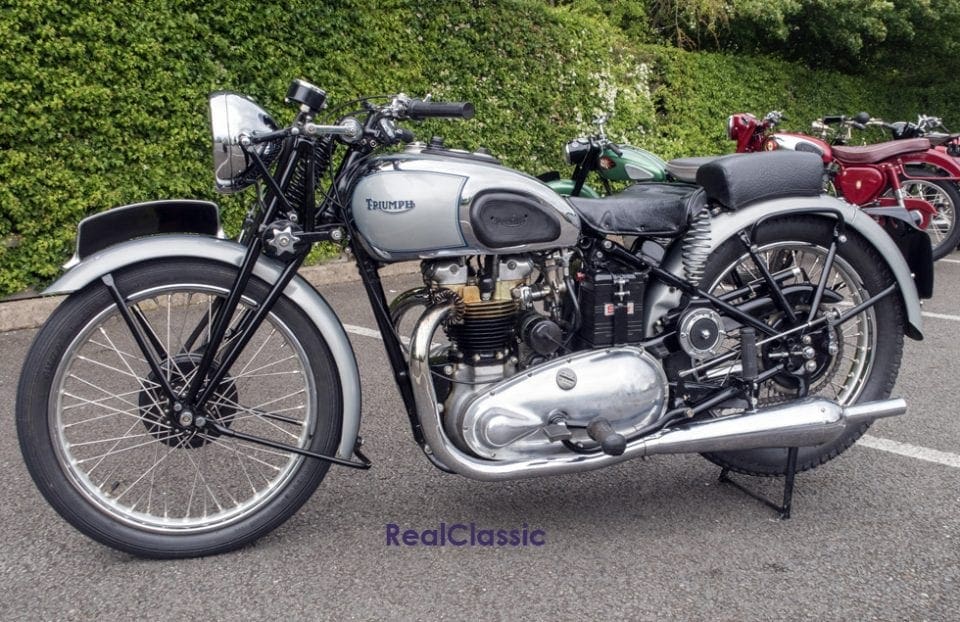 This prewar Triumph Tiger was a very popular machine with the riders at the event – it looked good, sounded great and would have gone a great deal faster had the circuit allowed. Triumph launched their iconic Speed Twin in 1937 for '38, and the sporting Tiger followed in hot pursuit. This one dates from the beginning of the production run in 1939.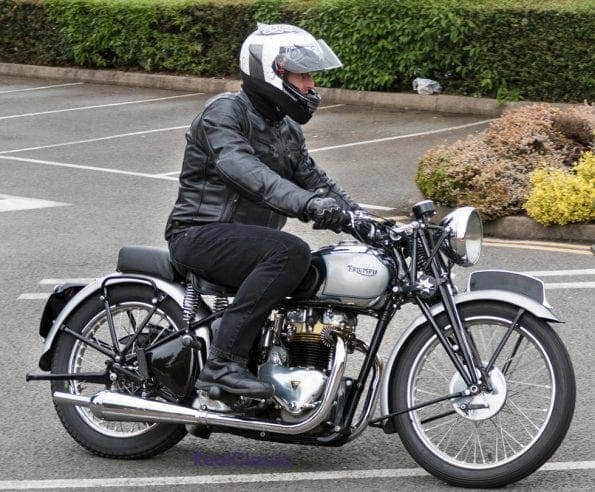 A 498cc vertical twin engine with high-compression forged pistons, polished ports and internals meant that 100mph was achievable and if you took off the silencer end caps and you might be able to add another 10mph. Try that with girder forks and pre-war brakes for a thrilling ride.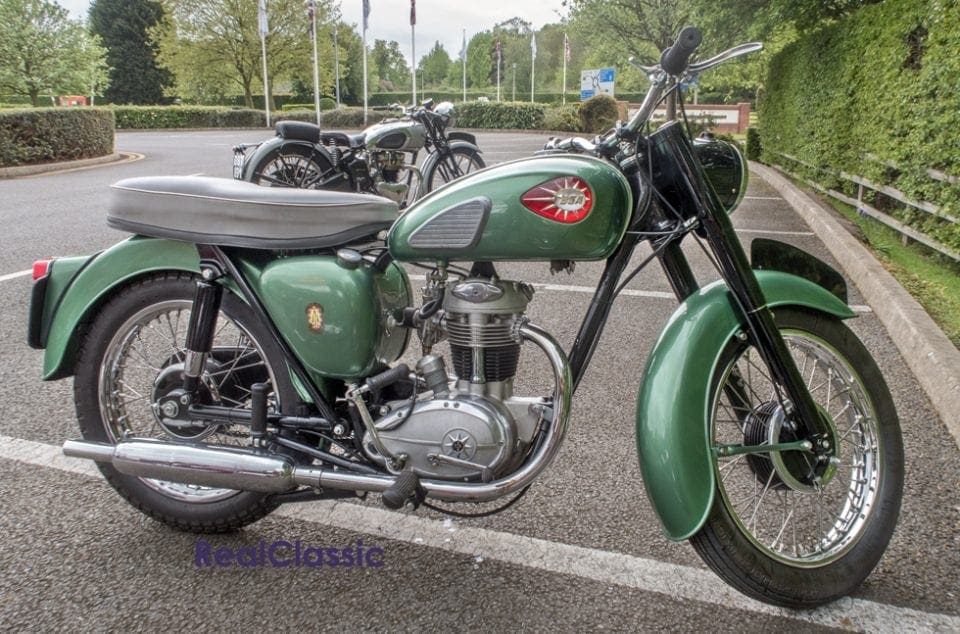 If you were looking for something with a little less pep or you needed a break from riding high-speed bolides then there were machines for you too, including this handsome little BSA C15. This example was apparently built in 1962, some three years after BSA introduced its unit single engine to replace the aging C12. The intention was that the bike would be simple and reliable, and would look good to its target market – novice and young riders who, in those heady days, could ride a 247cc machine.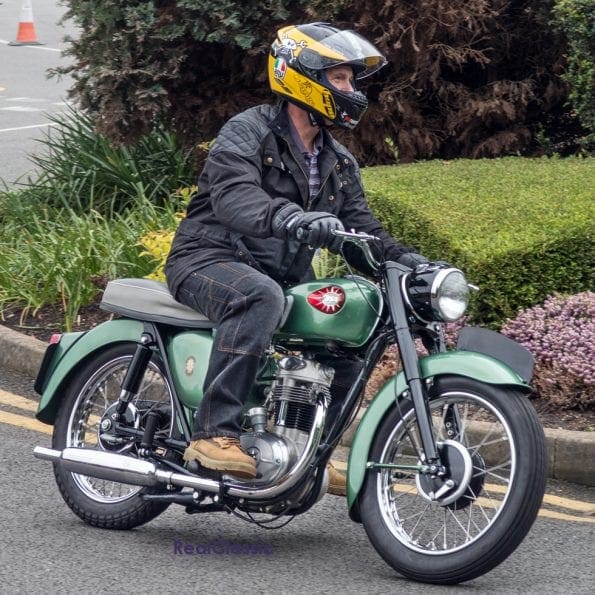 The ohv power plant was housed in a single loop frame with twin rails beneath, fed by an Amal carburettor, passed its power through a four-speed gearbox and was electrified by an alternator. Telescopic forks at the front, swinging arm suspension at the rear with six-inch drum brakes fore and seven-inch aft completed the package. Dry weight was about 280lb and power output 15bhp which may have been good for 70mph. You may have noticed that I said it was 'apparently' manufactured in 1962 – the engine number suggests 1964 and is lower than the supposed first number of 101. Any ideas?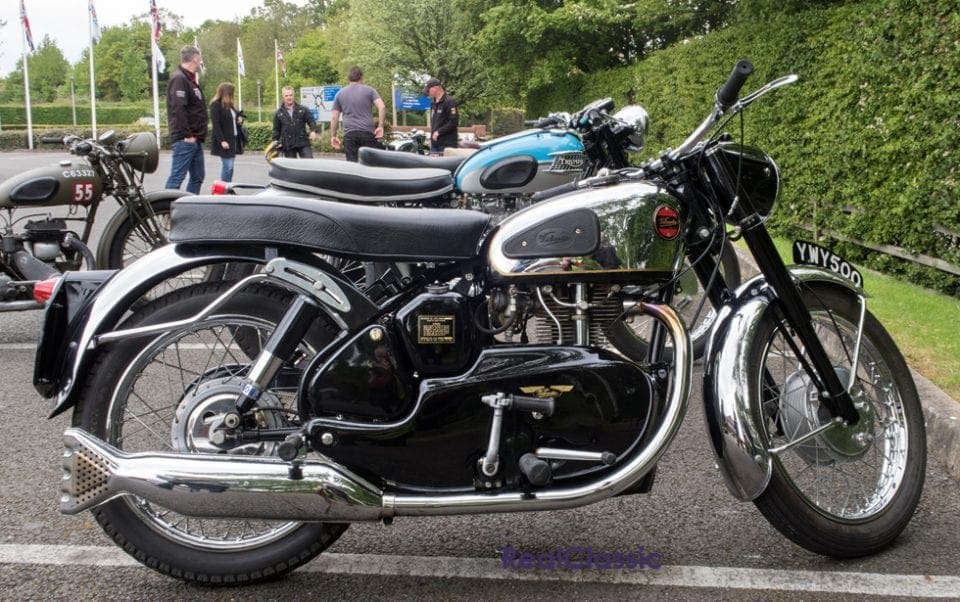 Let's finish with a Velocette, in this case a 1959 MSS looking resplendent with its optional extras of rich, deep black fibreglass engine covers (which had been introduced that year) and a plated tank, the latter costing £4.7.4 extra. The MSS originally appeared in 1935 but had been reintroduced by Veloce in 1954, the 86mm by 86mm single cylinder providing the ohv engine with a capacity of 499cc which was good for 82mph. Later changes saw the introduction of the Amal Monobloc carburettor, a single-level dual seat and a streamlined nacelle. When tested in 1954 the only downside recorded was 'prompt engine starting required rather a precise technique' which was a good reason for not stalling it before handover to the next rider at the museum…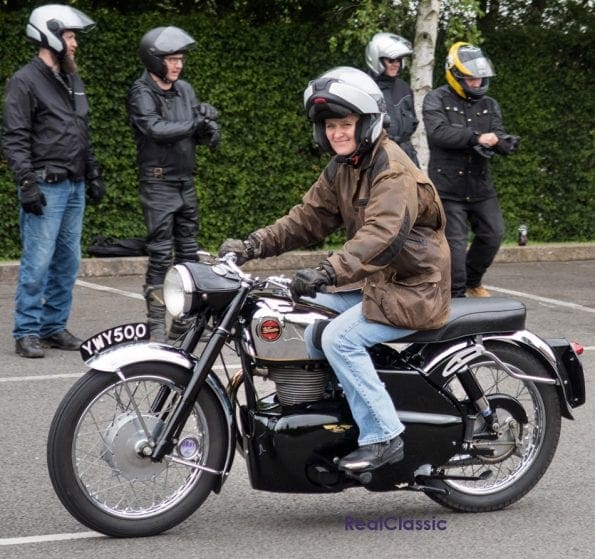 Lynn Edmonds had said to me that this event had the biggest smile factor in Birmingham that Saturday and, judging by the Velocette rider's grin, he was quite correct.
If you'd like to experience a similar smile factor at future NMM Friends events, you can sign up online for a very reasonable £29.95 annual fee
———-
Words and photos by Richard Jones
You'll find thousands more images of classic bikes in action and at shows and events in Richard's archive