The world's biggest and busiest classic bike show takes place next weekend at the Staffordshire County Showground. There's so much going on that you could easily miss the best bits, so here's our insider's guide to the Carole Nash International Classic Motor Cycle Show. What to see, and how to survive it…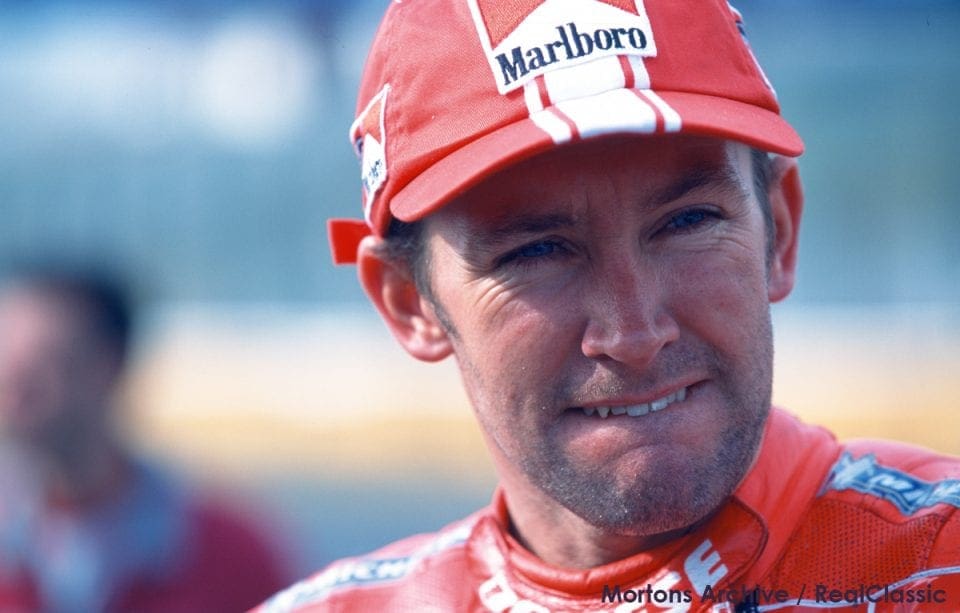 Star rider Troy Bayliss: the show's guest of honour appears on stage in the main hall on 10.30am, 1pm and 4pm on both days. If you're looking for a quick chat or an autograph then the final session on Saturday is probably your best bet.
Famous racebikes: Slippery Sam, the proddie racer Triumph Trident, and the Methamom (did we spell that right?), a turbo-charged Vincent outfit, will both be on display on the VMCC stand in the main hall.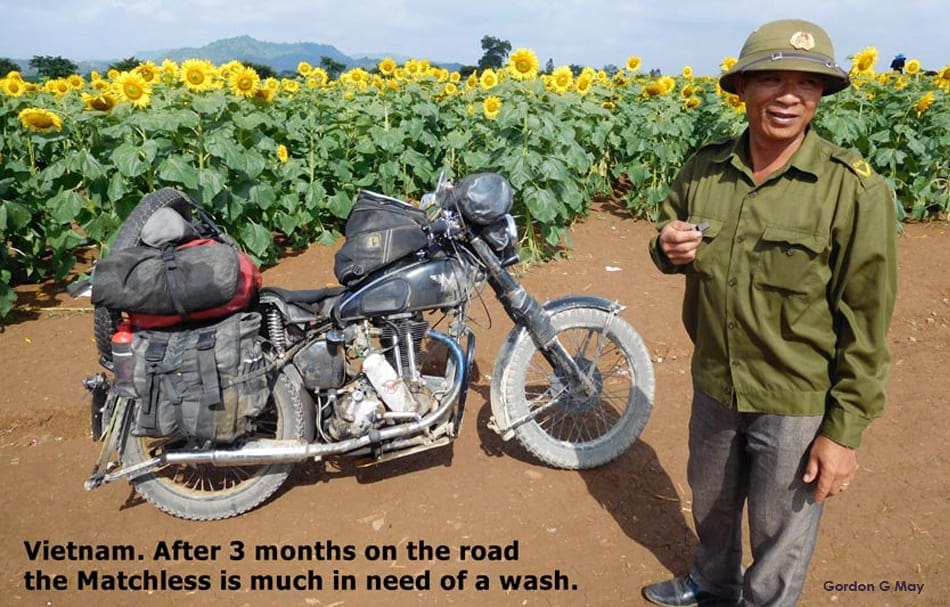 Gordon May's magnificent Matchless G3L will appear plastered in desert dust, grime and grease – all of it accumulated on Gordon's recent epic adventure overland to Vietnam. He rode the 1941 military motorcycle, recently repatriated from Burma, some 11,500 miles across eastern Europe, the Karakum desert, the plains of India, through Nepal and all the way to Ho Chi Minh City. Admire the bike, then buy the book: it's simply awe-inspiring.
The easiest times to access the showground are late on Saturday and early on Sunday. Gates open at 9am both days. Saturday is always busier than Sunday, and the queue to park a car is longest between 10am and midday. So if you must come on Saturday morning, get up with the sparrows and aim to part before the gates open. Alternatively, arrive around 2pm and you'll still have four full hours to enjoy the event before the halls close at 6pm. On Sunday, the crowds thin out when the auction starts at midday. It's best to arrive before 10am and then figure on finishing when the awards ceremony wraps up at 4pm.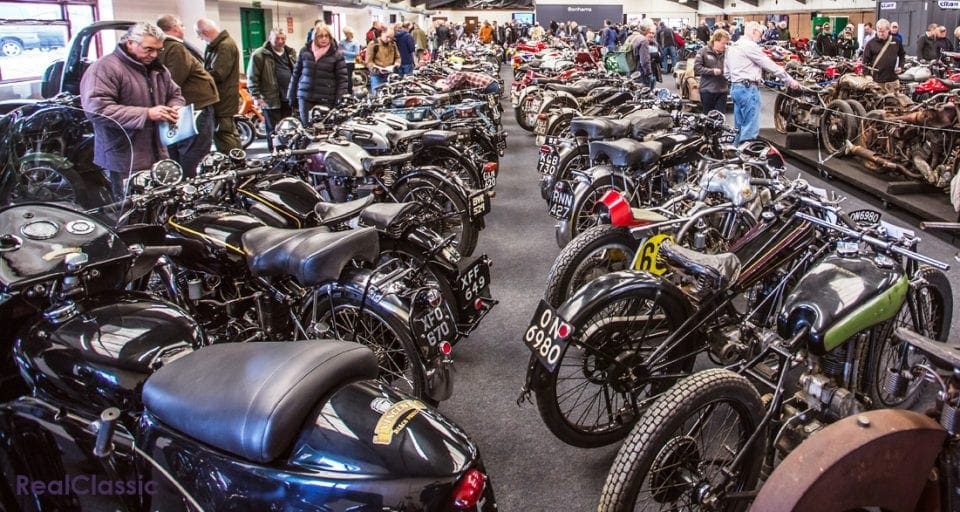 Bonhams auction is situated in the Sandylands Hall. Viewing starts on Saturday from 10am, and from 9am on Sunday with the first lots going under the hammer at noon. You'll need to buy a sale catalogue to enter the hall, and register to bid before the sale starts.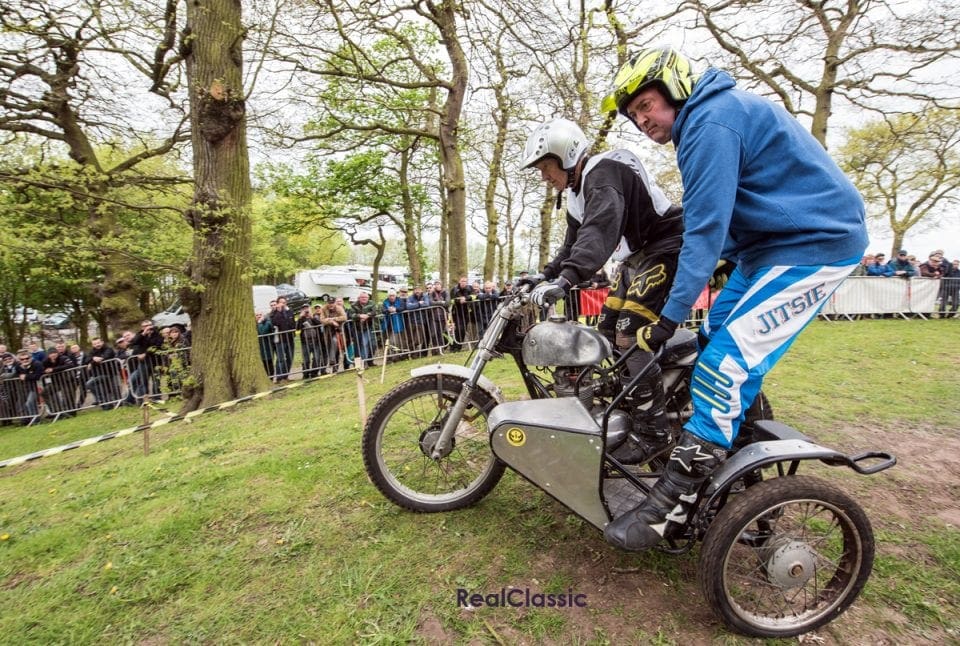 Trials demos: a definite don't-miss display. The Owd Codgers trials club demonstrate awe-inspiring off-road abilities in semi-slow-motion, outside the Classic Dirt Bike hall (on the way back to the car parks). Simply brilliant. Saturday 10.30am and 1.30pm. Sunday 10.30am and 2pm.
Racers let rip: once you've seen the trials demo, you can turn back towards the main hall and you'll walk straight into the Classic Racer GP paddock area, where competition bikes are fired up at 11.30am and 2.30pm on Saturday and 11.30am and 3pm on Sunday. Steve Plater commentates and chats to the bikes' owners, so it's not just outrageously loud revving and blipping punctuated by entertaining interludes when the bikes won't start (but it kinda is just that…)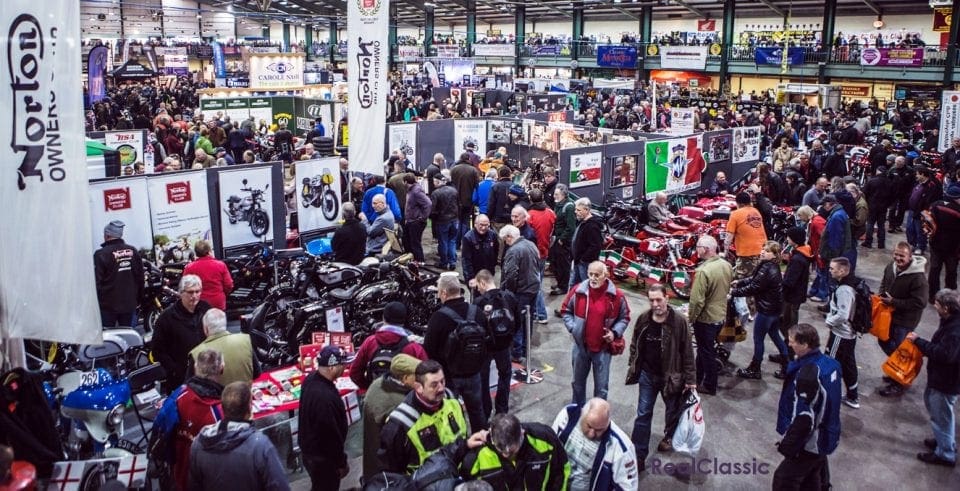 Dogs on leads are allowed on the showground but we've seen many unhappy-looking animals over the years: it may be better to leave Rover at home. The halls get very crowded and loud bikes are fired up unpredictably outside. It's not a brilliant environment for a sensitive pet.
Article continues below...
---
---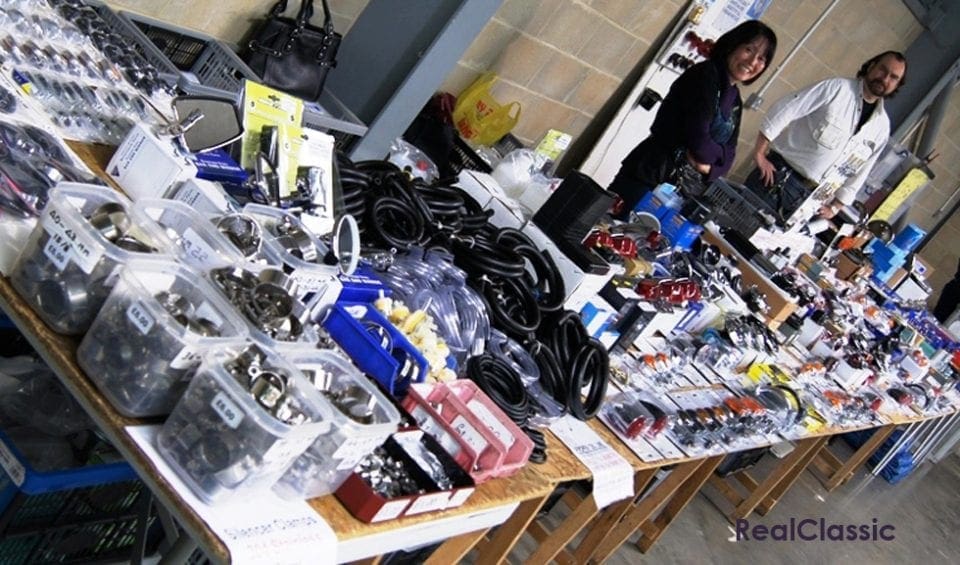 Bright lights are on offer at Paul Goff's stand in the Prestwood Hall where he'll have a wide range of Lucas electrical equipment and hi-tech modern kit – including the all-new 12V H4 LED headlamp bulbs which have just come in to stock, as well as electronic ignitions and compact, high-power batteries.
Rapid cash: there is normally a cash machine in the foyer of the main hall but it has been known to malfunction and/or run out of money. So bring plenty of cash but make sure you carry it somewhere safe – not in a pocket of a backpack (in fact, don't bring the backpack. We get hit in the face hundreds of times over these weekends by people who forget they're wearing a backpack. Horrible anti-social things they are).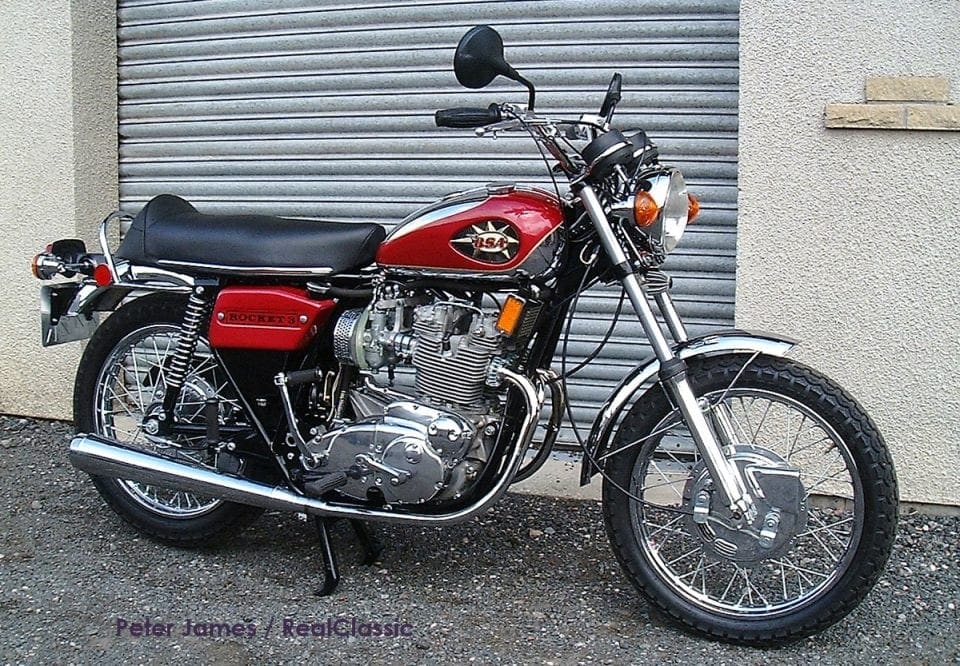 Rocketry: a prime example of the BSA Rocket 3 will take pride of place on the Peter James Insurance stand. Styled for the American market, this 1971 750 triple came back to the UK in 2007 or so. It was part restored, then languished until enthusiast John Abram discovered it. 'I started looking for a Mk2 Rocket 3 in 2009,' he explained. 'Then in early 2010 I saw a Mk1 for sale and bought it as Mk2s are harder to find, then three months on, a Mk2 came along… so I had to have it!' Once you've finished admiring it, the Peter James team will be delighted to tell you about the specialist vehicle insurance they offer.
R&R: if you need to sit down for a bit then head upstairs to the balcony above the main hall which is normally less frantic. There are a couple of cafés next to the bar with tables where you can rest awhile. There is also a smaller café outside, behind the grandstand / show ring area. It's busy at meal times but you can often find a seat at other times.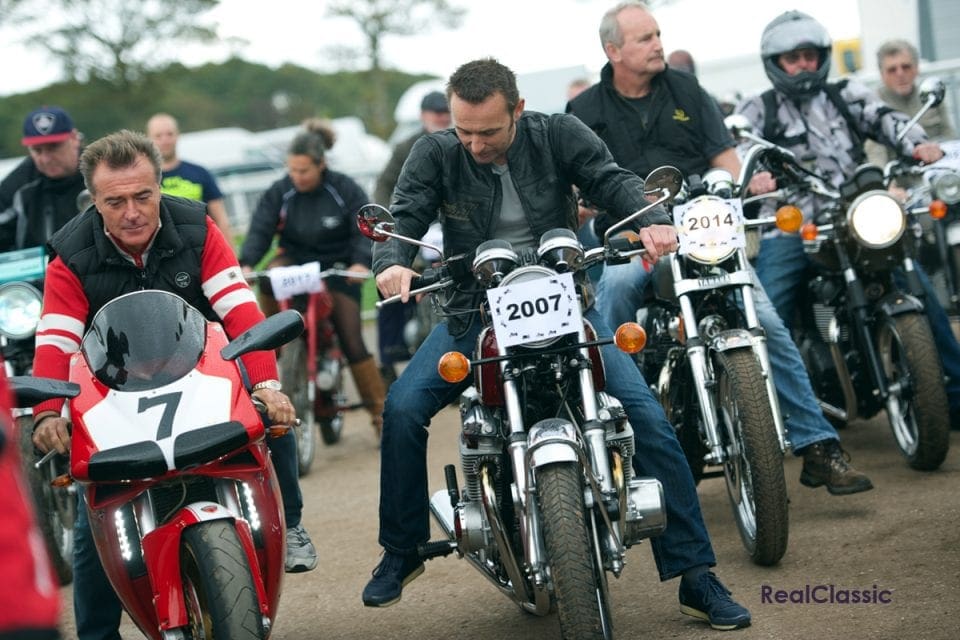 And on top of all that, we've not yet mentioned the club displays, private entries, trade specialists, autojumble, bikes for sale, memorabilia, owners' cavalcade of classics, clothing, accessories – oh, and the Gold Star being built over the weekend in the restoration theatre – nor the vintage Indian Scouts defying gravity on the wall of death, racebikes, roadbikes, restoration experts and even a free goodie bag for you to grab when you stop by the Carole Nash show sponsor's stand…
When: The Carole Nash International Classic Motor Cycle Show takes place on Saturday and Sunday 22nd and 23rd April 2017
At: Staffordshire County Showground, ST18 0BD
From: 9am both days, until 6pm on Saturday and 5pm on Friday
Admission: £14 adult single-day pass
Car parking: free
Further info: www.staffordclassicbikeshows.com
Enjoy more RealClassic reading in the monthly magazine.
Click here
to subscribe.