This softback biography of TT legend William Joseph Dunlop is one of the few publications on this subject to be given official approval by the TT Riders' Association. Written by Ray Knight, himself a road racer of considerable accomplishment, it was published in the year of Dunlop's death – but the author had already spent the previous decade researching his subject.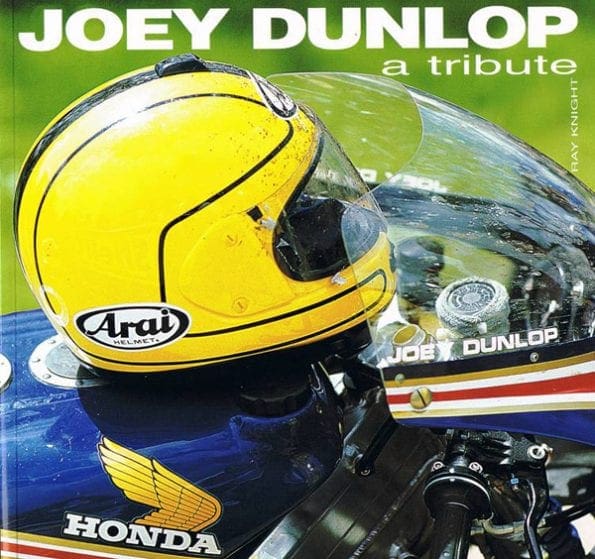 From the publisher's blurb: 'With the understanding only a fellow competitor can bring to the subject, Ray provides an exhaustive and insightful look into one of Britain's most famous racers, and in particular, the Isle of Man TT races. The research into his exploits over the years have produced a number of anecdotes that reveal a little of the character of the man, particularly his resourcefulness.'
This book recently came to me as a prize in the RealClassic subscribers' monthly draw. Having met both the author, Ray, and Joey himself, I was very happy to receive it and keen to read it. Ray himself raced for over thirty years and has won a TT and also finished in second and third places on the Island.
The book follows Joey's career from his early days racing on a Triumph Tiger Cub that he purchased for £50 with borrowed money, through to racing for Honda – becoming a legend in racing history, particularly on the Isle of Man.
The acknowledgments page is like a who's who of the motorcycle racing world of the time. There are lots of comments from fellow racers, fans with their memories and those people who were connected with him
Some interesting facts come up in this book. For instance, after racing in America, Joey's next meeting was at Brands Hatch where he felt that his 250cc bike was not handling quite right, caused by a soft tyre. Joey later found out that this was caused by the tyre degrading during the flight home as the altitude had affected the rubber…
The book has over 200 pages, with many great racing photographs. It's a real tribute to an outstanding motorcycle racer and written by a fellow racing motorcyclist and journalist.
A truly riveting read.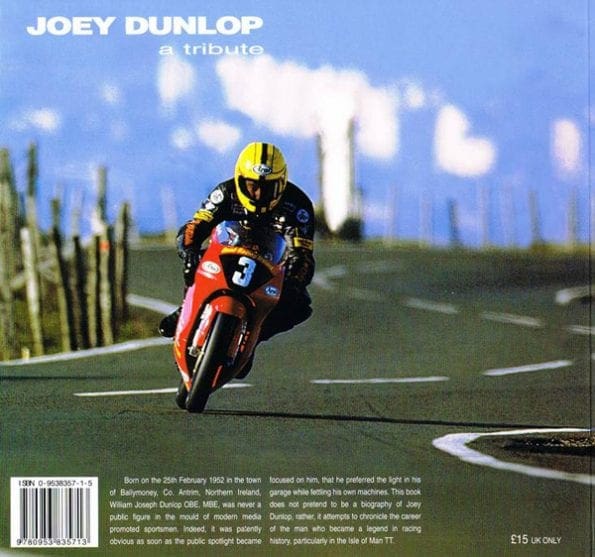 RC Reviewer: Roy Workman
Joey Dunlop, A Tribute by Ray Knight is available in paperback at £15 from the publisher
Can you recommend some RealClassic reading – a particularly brilliant book about bikes, riding, riders or racers? If so, send us a few words on the subject (to rchq at realclassic.net) and we'll pass it on…
Enjoy more RealClassic reading in the monthly magazine.
Click here
to subscribe.