Winter's worst is almost over for this year, which means now is the perfect time to check the bargain bin for bad-weather riding gear. Richard Jones runs a Hinckley Bonneville, blessed with a modern electrical system that can cope with running a central heating system. To survive a wild wintry weekend in Wales, he put a heated vest to the test…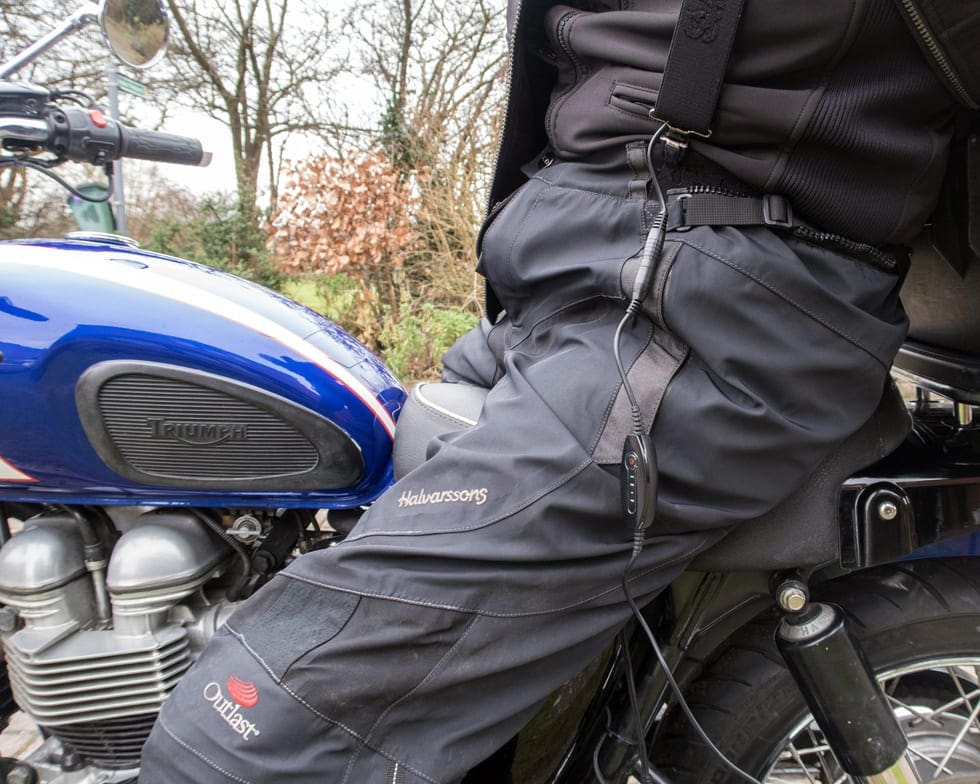 When I was planning my trip to the Dragon Rally my thoughts returned to those halcyon days of my motorcycling youth in North Wales in the 1970s. Of course I'd like to be able to tell you that the sun was always shining and the only thing that marred cerulean blue skies were white, fluffy clouds. However we both know this would be somewhat economical with the truth. The unvarnished truth is that the rain could be torrential and the winters appallingly cold, so much so that fingers and toes no longer felt they were attached and shivering started affecting the direction the bike was going.
Anxious not to repeat this joy of my youth I did some research and discovered that the answer to all my problems was – layers. The more the better and if one was heated then it was nirvana. With this in mind I acquired an Oxford Products Hotvest which is a 12V heated vest powered from the bike's battery.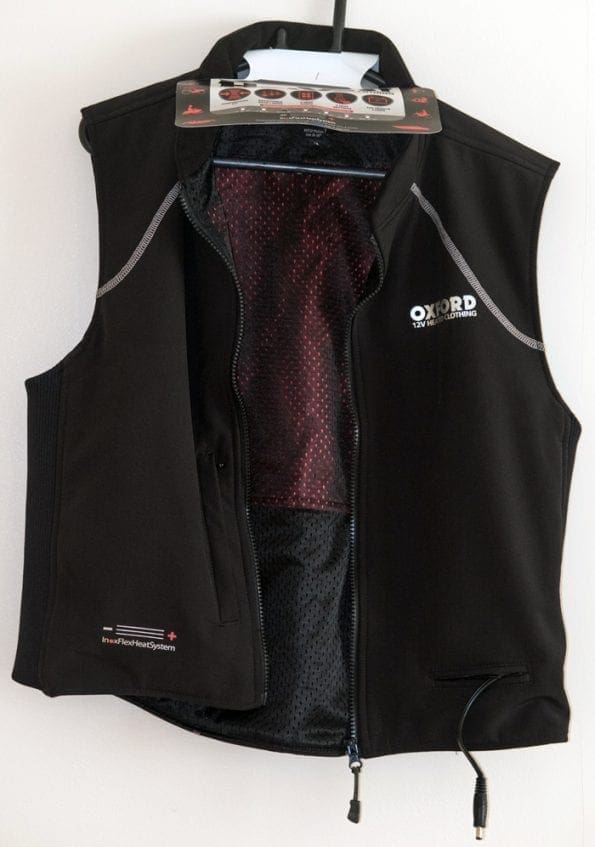 So – some technical facts for those of you that like these sort of things (you will note that I have followed the trend where every sentence is prefixed by the word 'so' which seems to be replacing the word 'like' as the most annoying in present day use). Apparently – and I quote here – the vest (or waistcoat as I prefer) 'uses highly durable woven stainless steel INOX heat pad technology, which is soft and flexible so you cannot feel its presence. Three large INOX heat pads keep the chest, back and neck areas warm; the heated collar provides soothing warmth on the coldest of days.'
All well and good but this has to be connected to the motorcycle and, given my total failure to manage even the simplest mechanical task, this did cause me concern which was however unwarranted. Fitted in the left hand pocket of the waistcoat there is a short cable and connection, whilst the bike end of the three pieces of wiring supplied is simply connected to the bike's battery terminals, something even I could manage. Incidentally for those of you who are interested there is a fuse incorporated in the latter, presumably to prevent the rider being fried to a crisp in the event of a mishap.
Anyway the third piece of the jigsaw is a longer piece of wiring that not only connects the aforementioned sections but also has the heat controller with press button four settings, ranging from Low to Max. The jacket itself is made from 'wind resistant outer with mesh lining to improve air and heat circulation' and is even hand washable. It comes in sizes from XS to XXXL so there should be one for everyone. I went for Medium which provided a pleasantly snug fit.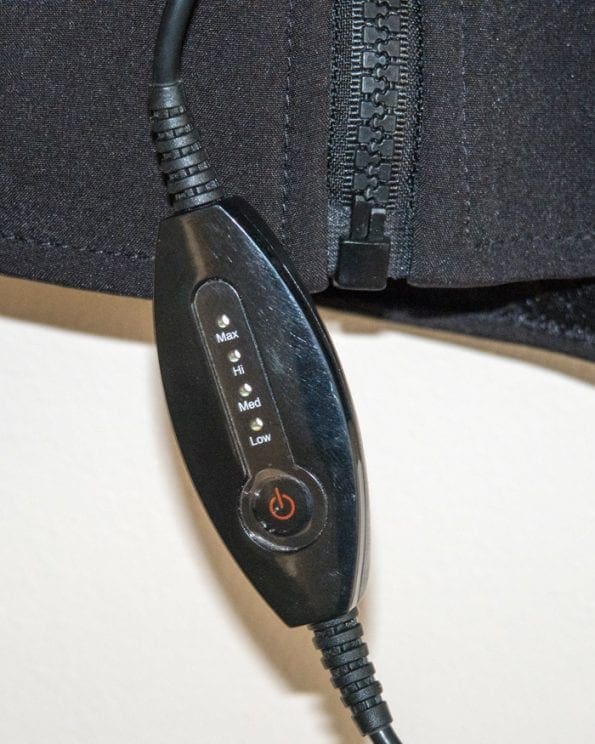 The day arrived for me to set off, and as Mrs Jones waved a fond goodbye from Jones Towers, I rode away with the heat setting on Low into a wind that featured a scattering of snowflakes and a temperature that was technically between 1° and 1.5°C but probably below zero when the gale was factored in. As well as the heated jacket, I had my trusty Oxford heated grips that have been in place for a number of years as well as a new visor with, and this was a first, a pinlock insert which I had been assured would stop the visor misting up.
I was travelling up the A5 and, although the weather gradually improved, with those mythical blue skies and fluffy clouds appearing after Telford, it was still really rather cold. However I have to say I was feeling rather toasty and I did 100 miles before stopping, not because I needed warming up but for 'comfort', caffeine and nicotine, not necessarily in that order. The weather for the rest of the weekend featured high winds, driving rain and single figure temperatures but the heated jacket exceeded my expectations.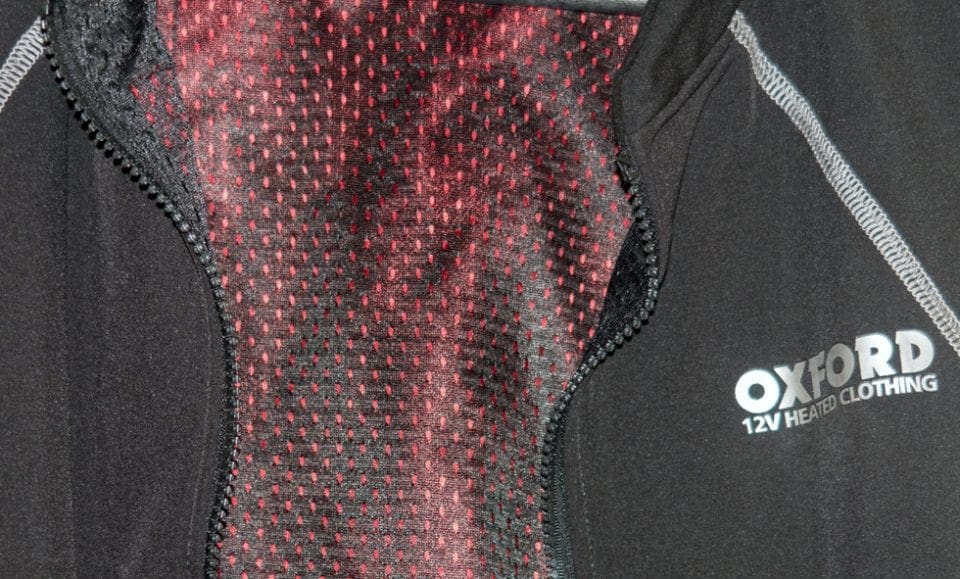 The near hypothermia I had experienced in the 1970s was totally avoided, even on the return journey on the M6/M1 when the heat setting had to be turned up to Medium, presumably because I was riding faster. The heated grips played their part too and the pinlock actually did what it said it would do – I could see where I was going without cracking the visor open. The whole Dragon Rally experience was far less fraught than I had anticipated, due, in large part, to the heated jacket.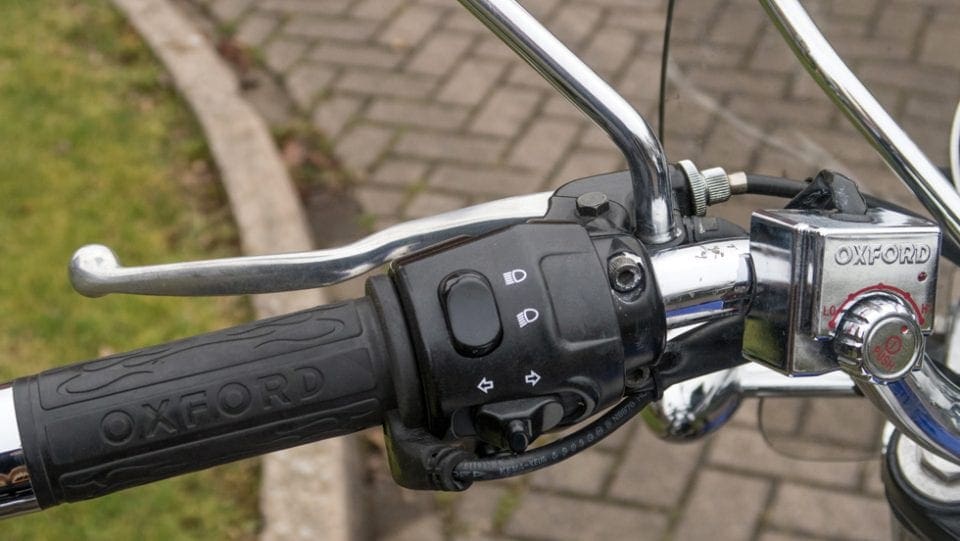 Any issues? Well it is, as I said, a waistcoat and there are no arms so on those really cold days you might want to supplement it with another layer to keep the uncovered bits toasty too. Mrs J had bought me a Halvarssons Cortez jacket for Christmas so I used this but I'm sure a light sweater would do the job too. Also remember that when you get off the bike it helps if you disconnect yourself from the motorcycle; I did forget on a couple of occasions and whilst I managed not to damage anything it's not something I'd want to risk regularly.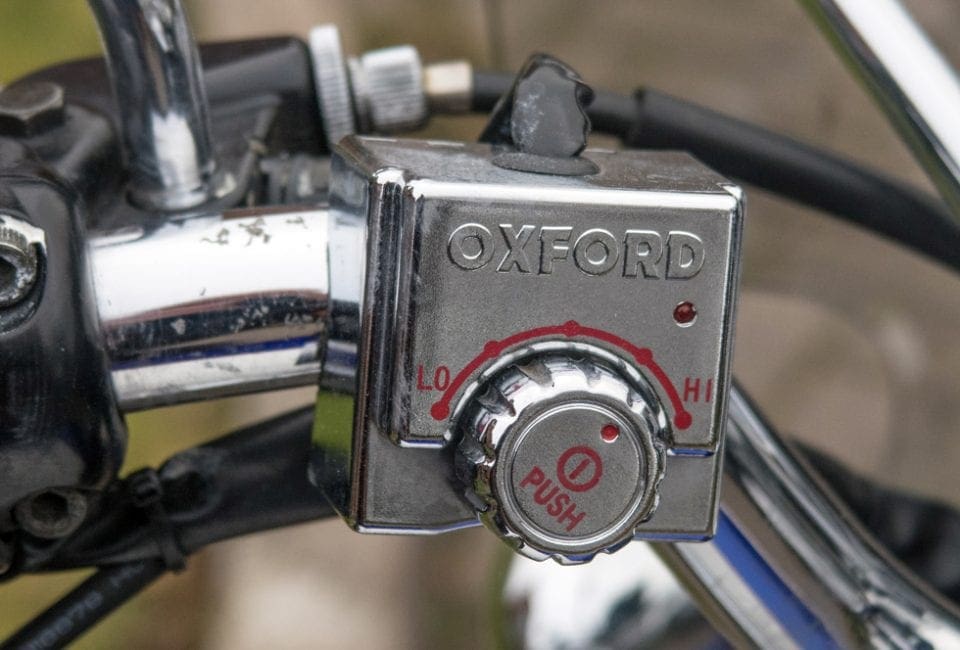 The cost at £149.99 RRP might be an issue too but I took the view that my life is worth more than that. Having nearly expired forty years ago in a bike accident, partly caused by wearing inadequate clothing in a snowstorm, it's a value judgement I feel confident to make. The last thing is that when all your other bits are nicely warm you notice the bits that aren't – my feet did feel unloved compared to the rest of me but unless Oxford produce electrically heated socks or I'll have to buy an airhead BMW for winter trips.
———-
Richard not only survived the Dragon Rally, he wrote a report about it and photographed some of the most notable motorcycles
Got a recommendation for riding kit? Drop us a line (rchq at realclassic.net) and tell us all about it