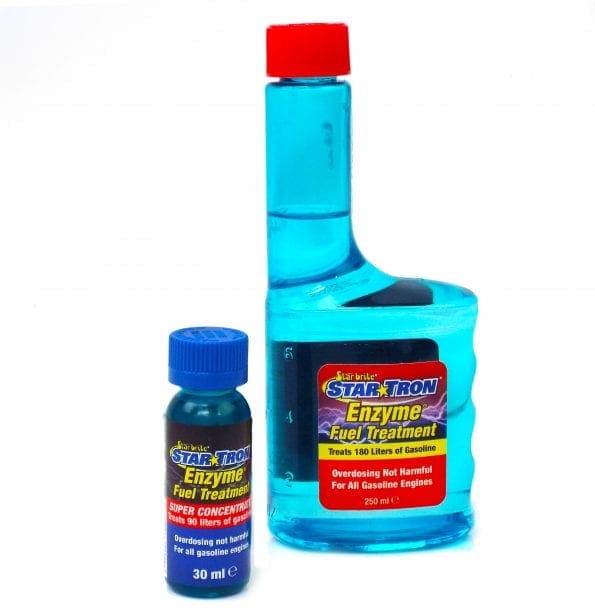 Anti-Effinol
We've discussed the irritating effects of ethanol in petrol before – and the subject becomes ever more relevant as the concentration of ethanol rises. Even 'super' high-octane fuels are quite likely to contain some ethanol. It's entirely possible to purchase fuel-proof pipework and petrol taps but, especially if a bike only gets occasional use, ghastly goop frequently congeals in the carbs. Wemoto have just started stocking Star Tron, which they say is one of the most effective products on the market for treating ethanol-related problems. Based on natural enzymes, it keeps fuel delivery systems clean and petrol fresh so that engines start easily and run smoothly. Fuel burns more completely, improving fuel economy and reducing smoke and all other emissions.
Ethanol attracts moisture and can form an ethanol-water combination which falls to the bottom of the bike's petrol tank. This condition, known as phase separation, is what leads to gunk forming in your tank. Star Tron prevents gum, carbon and varnish build-up that can clog carburettors and fuel injectors. It's also ideal for treating old fuel, making it particularly good for those who choose to put their bikes away for extended periods of time, and can be used as a preventative measure beforehand for greater peace of mind. One RC rider is putting Star Tron to the test: we'll report his findings in a couple of months after a few hundred miles and multiple tankfuls…
30ml of super-concentrate Star Tron treats around 20 gallons of petrol and costs £7.84 at Wemoto.com
RC regular David Angel tested Star Tron back in 2014: here's what he discovered.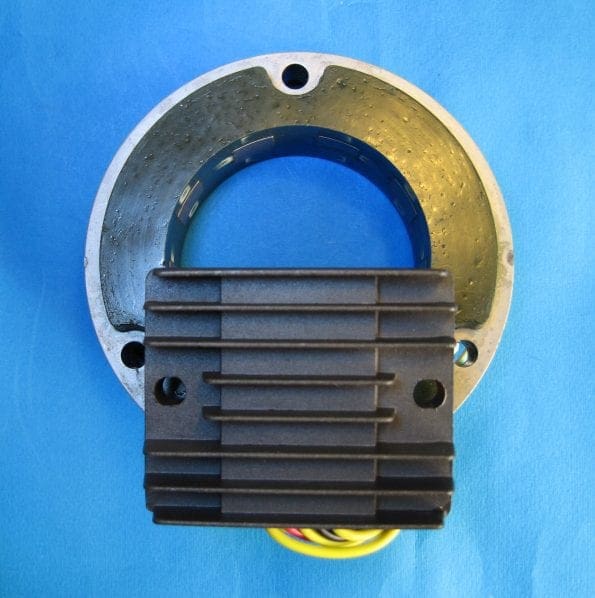 Save On Sparks
Electrical specialist Paul Goff is running a special offer right now: a three phase stator plus regulator/rectifier to suit for just £110 plus deliver, saving of over £35 on the standard cost. Three phase stators produce more power at low speeds, and at 175 Watts are much more powerful than the original alternators. These stators are the last unbranded stock Paul has. They're made by the same company which now manufactures the genuine Lucas stators and, apart from the name, are otherwise identical (the Lucas-branded items will cost over a hundred notes all on their own). The stators are suitable for all Lucas-equipped alternator bikes from the late 1950s onward. In this special deal, Paul supplies them with the A Reg Three, a proven reliable regulator/rectifier capable of handling 300W, which normally retails for around £35.
This is a once-only offer say Paul. When the existing, unbranded stock is all sold then the new Lucas stators will only be available at full price. See www.norbsa02.freeuk.com / 01494 868218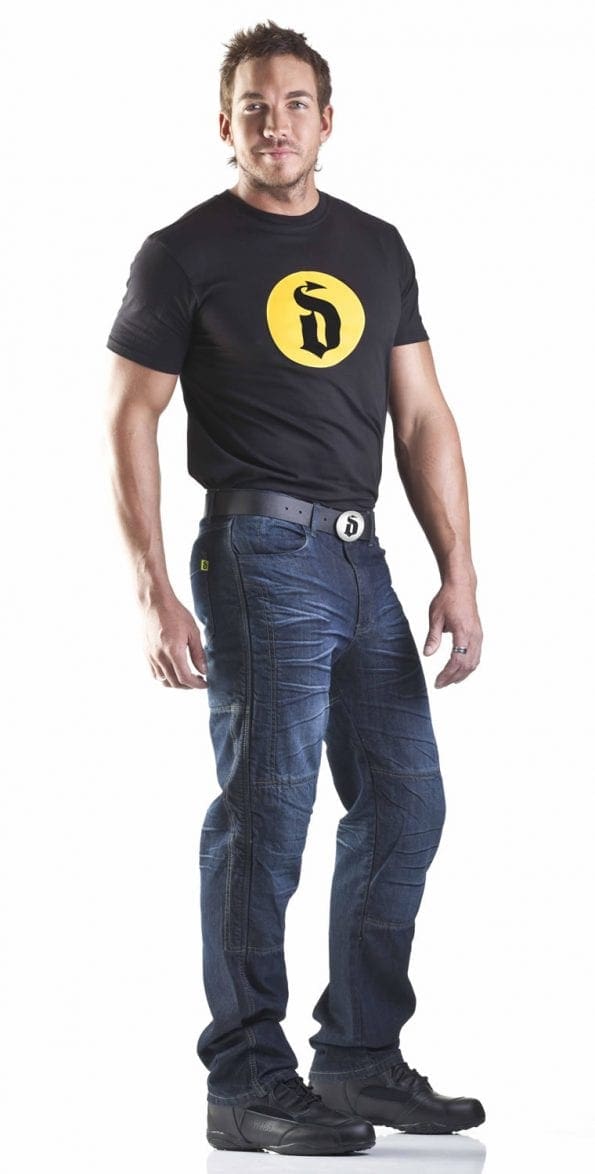 Summer Strides
We might be getting a tiny bit ahead of ourselves, but the days are getting both longer and warmer. Any day now we'll be swapping to lighter riding gear, which means putting our Kevlar-lined Draggin Jeans through the wash once more. But wait! Is that safe?
From the horse's mouth, Grant Mackintosh, founder of Draggin Jeans, confirms: 'DuPont says that fabrics engineered with Kevlar can easily be washed at high temperatures and tumble-dried. In its Kevlar technical booklet it clearly states that there is no degradation to performance of the material due to water exposure – tests have even been carried out where Kevlar was submerged in ocean water for 12 months and no degradation occurred.'
We're quite prepared to take Grant's word for it – he put his own products to the most extreme test last year in a substantial accident. Despite spending several days in intensive care and breaking several bones, Grant has been working his way back to full health. 'I'm pleased to say that my Draggins do what they promise to do and I am recovering well.'
The Key Collection in the UK stock a wide range of different Draggin styles – classic riders typically find that the 'Classic' style suits the (ahem) 'older figure' best, and the price of around £155 tends to suit the classic wallet, too. They come in male and female sizes with short-leg options and a rock-solid reputation. (The DJs pictured here are 'Drayko Drift' which lean more towards the fashion end of the market but don't cost and arm. Or a leg. Ho ho).
In 113 reviews on a single site, DJs scored a resounding 4.5/5 from real-life riders, many of whom put them to the ultimate test. Grant talks more about the fact/fiction of Kevlar-lined jeans in this interesting Q&A.
Article continues below...
Advert
Enjoy more RealClassic reading in the monthly magazine.
Click here
to subscribe.