BMW's original Funduro, soon to celebrate its quarter-century, is one of the firm's most successful models. Some 50,000 of the original four-valve dual-plug five-speed 650 singles were built in partnership with Rotax and Aprilia in the mid-1990s, before BMW brought production in-house in 2000. Ian Caswell initially thought he'd found a brilliant bargain in the form of his 1994 F650 but now he believes he bought a vampire motorcycle…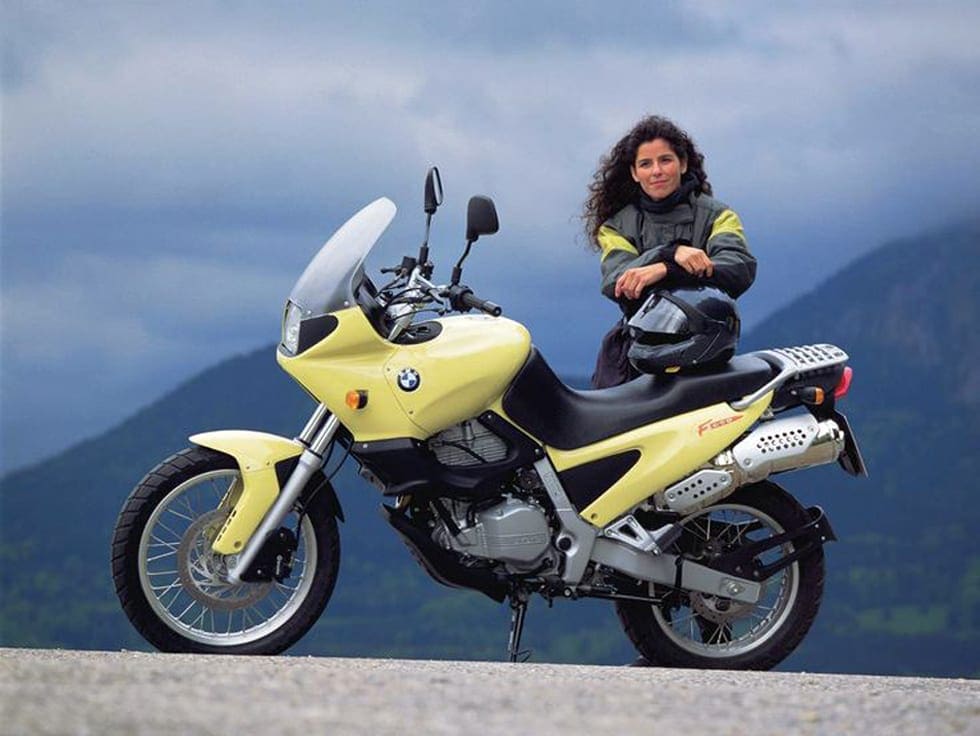 Those of you with long memories may remember the movie where a possessed Norton Commando periodically struck down anyone within range. My BMW appears to have developed similar tendencies. I mentioned the F650 single in a previous story, extolling its virtues as bike with decent power and good handling all for the price of a BSA Bantam. Now I'm not so sure. Over the last couple of years while I've been using the BMW a number of design flaws have haunted my daily commute, but this one beats all.
The previous owner of my 1994 Funduro had left it unused under a cover in his garden for a couple of years, so I always knew that it needed work to make it roadworthy. As usual, I completely underestimated what would be involved in fixing a 20 year old bike with 30,000 miles on it. Before it could be MOT'd, it needed an old and knackered immobiliser removed, new chain and sprockets, fork seals and bushes, a complete rebuild of the rear suspension linkages, and steering head bearings.
The head bearings are a known problem on these bikes, apparently (if internet wisdom is to be believed), because BMW/ Aprilia didn't use a heat-resistant grease on them despite hot engine oil being carried in the top frame tube. The grease then melts as the bike is used, draining away to leave dry head bearings. And if that problem inspires confidence in the build quality of these bikes, then you will love what happened next!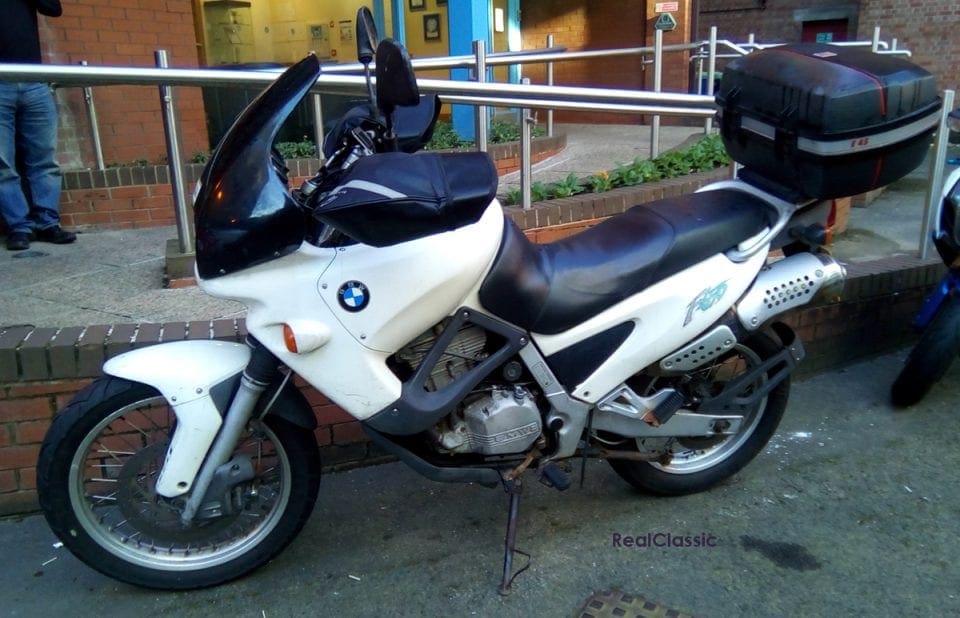 Not long after I started using the F650, it suddenly started running very badly when on my way home. I struggled on for a quarter of a mile or so with the problem getting worse until the engine cut out altogether. The electrics had failed totally and I spent a quiet hour standing at the side of the road on a dark and very wet evening, cursing BMW / Aprilia / Rotax until the rescue service arrived to trailer me home.
This turned out to be another known design flaw. Some designer with a warped sense of humour thought it would be fun to mount the regulator/ rectifier under the seat. Now I would have thought that the large, finned casting around this component was a good hint that it should really have some sort of air cooling, but such minor considerations appear to have escaped the designer's consciousness. A short time later, and with the replacement regulator/ rectifier moved to the open air I rode on, and actually got enough miles under its wheels to actually get to like the Funduro (I'll never like that stupid name though).
Then one day as I pulled in the clutch, nothing happened. The cable was fine, but the toothed rack and pinion mechanism that disengages the clutch plates had given way. This is a known problem on these bikes (are you detecting a pattern yet?), and the replacement parts aren't cheap. Neither are they particularly simple to fit since the water pump is located in the same casing meaning that the engine coolant has to be drained, which on any relatively modern bike of course means removing loads of bodywork to get access.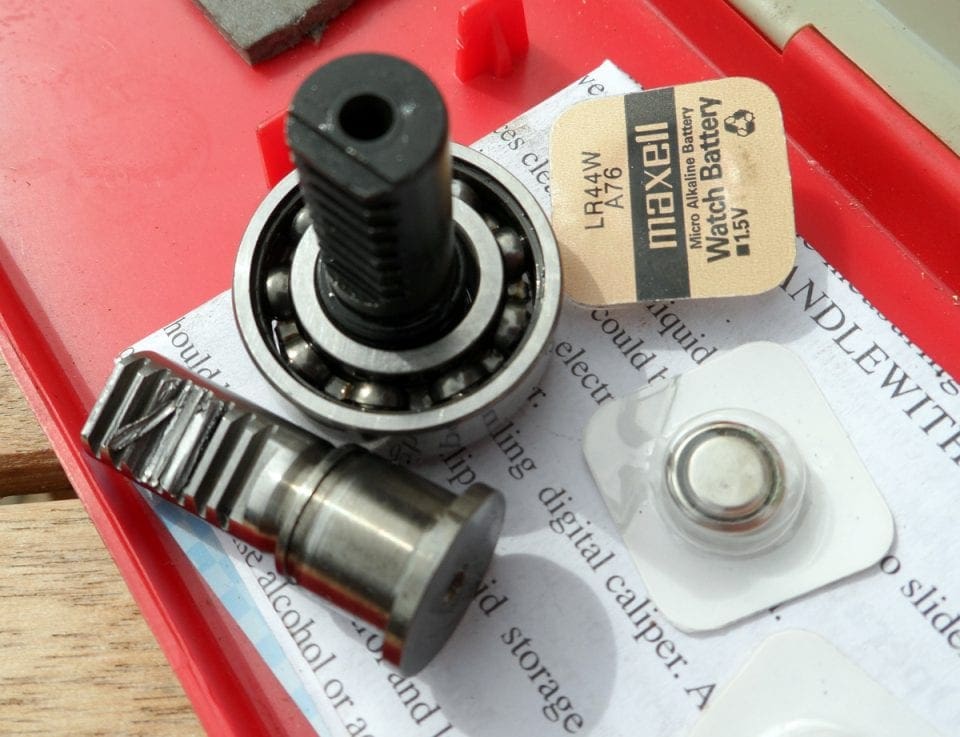 Ian's new and old clutch shafts
Incidentally, and I haven't suffered this one yet, the impellor shaft on the water pumps of these bikes give trouble, apparently because they are not hard enough; yet another design flaw. Fixed yet again, the bike and I were just about getting on good terms again when my bike tried to kill me!
Picture the scene; Thursday evening in mid-November and I'm heading home. There were a few decently traffic-free bits of dual carriageway where I actually didn't have to filter between stationary traffic and got the bike above third gear. Then, at last, I got to turn off the main drag and got onto more interesting roads through Crawfordsburn village and on towards home. At last all was right with the world.
Then, fortunately as I slowed for a roundabout a quarter mile or so from home, there was a loud crunch. The rear wheel immediately locked. I pulled the clutch in as quickly as I could but it made no difference. We slithered to a halt right in front of someone's driveway. A first glance showed the reasonably new and well lubed X-ring chain was broken and had locked up the rear wheel. At 10mph this was scary, but the thought of what this could have been like at higher speed doesn't bear thinking about.
I couldn't move the bike like this, but had the tools at hand to take out the wheel to free things up. It didn't take long to find that the front sprocket was completely missing! Guess what? This is a known problem on these bikes. On early bikes, the front sprocket is held on with a rather tiny circlip, nothing else. Over time as the splines on the gearbox shaft wear a little, there is a lot for this tiny circlip to cope with, and it eventually fails. BMW / Aprilia / Rotax obviously knew of this problem, because from some time in 1996 onwards, they changed the way the sprocket was held on from this rather rubbish circlip to a rather substantial, and much more conventional nut and tab washer (see picture).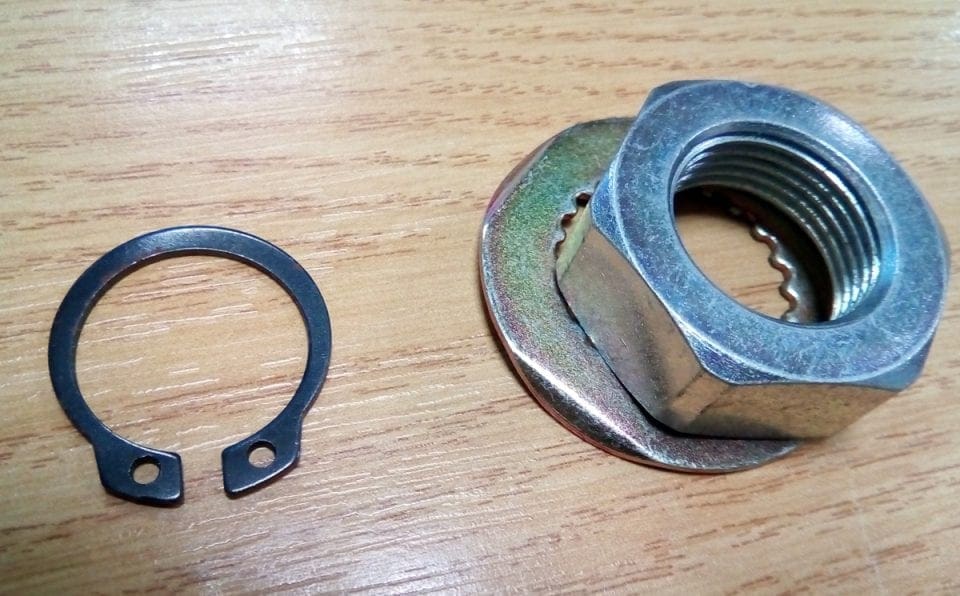 A circlip, or a more substantial nut and tab washer?
I wonder how many people came a cropper before they made that change? A quick look on eBay reveals that there is a decently sized trade going on in later model gearboxes to retrofit to these bikes.
There are other problems on these BMW singles such as the rubbish paint on the engine that flakes off at the slightest provocation. The bikes come with alloy wheels and stainless spokes as standard, but these good specification parts are marred by the quick-to-rust steel spoke nipples that are fitted as standard. The ignition has a piece of red plastic covering the key slot that slides back as the key is inserted. Apparently it is not unknown for these to break off and jam the lock, leaving the hapless rider stranded. If a large top box is used (like the one in the picture of my bike), the rear frame is known to crack in a few places.
I'm sure that there are other problems too that I don't know of yet, and frankly, I don't want to. It is a great pity that a potentially great bike is marred by such a number of both petty and major faults. It wouldn't have taken much to make it right from the design stage. I'm getting rid of mine with full disclosure of the problems involved before anything else goes wrong. Next time, I'll buy a Honda.
Now here is the important lesson to take away from my experiences. If you are thinking of buying one of these singles (and this includes the early version of the Aprilia Pegaso), bring a couple of Allen keys with you, remove the front sprocket cover, and if there isn't a large nut and tab washer underneath, walk away. Rapidly…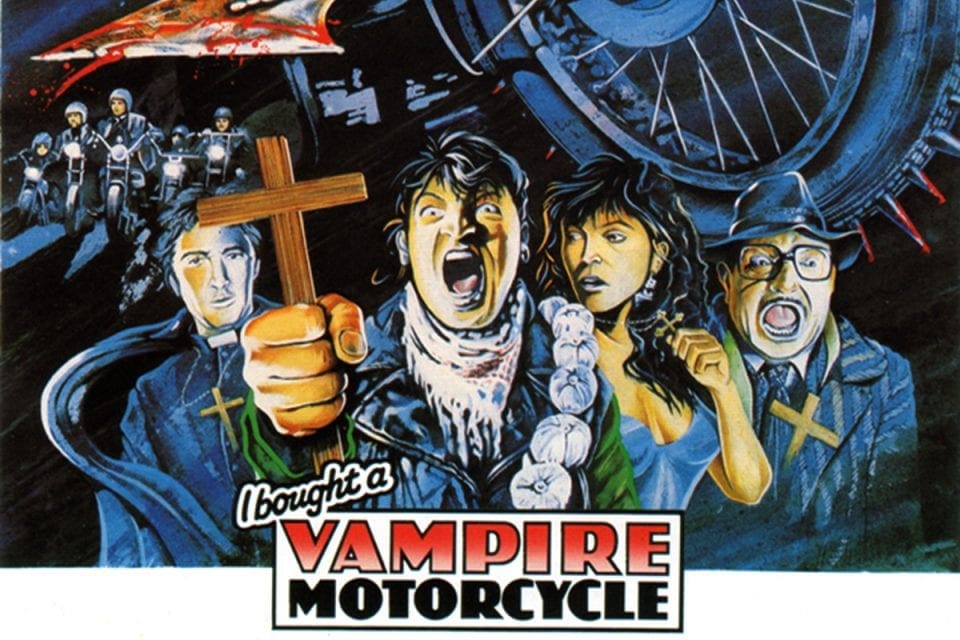 ——–
What's your opinion? Would Ian be better off with a Honda SL650 or a Suzuki Freewind? Or would they bit little better after 20 years and 30,000 miles? Do you own a similar big single – and if so, how has it stood the test of time? Comment below or find us on Facebook