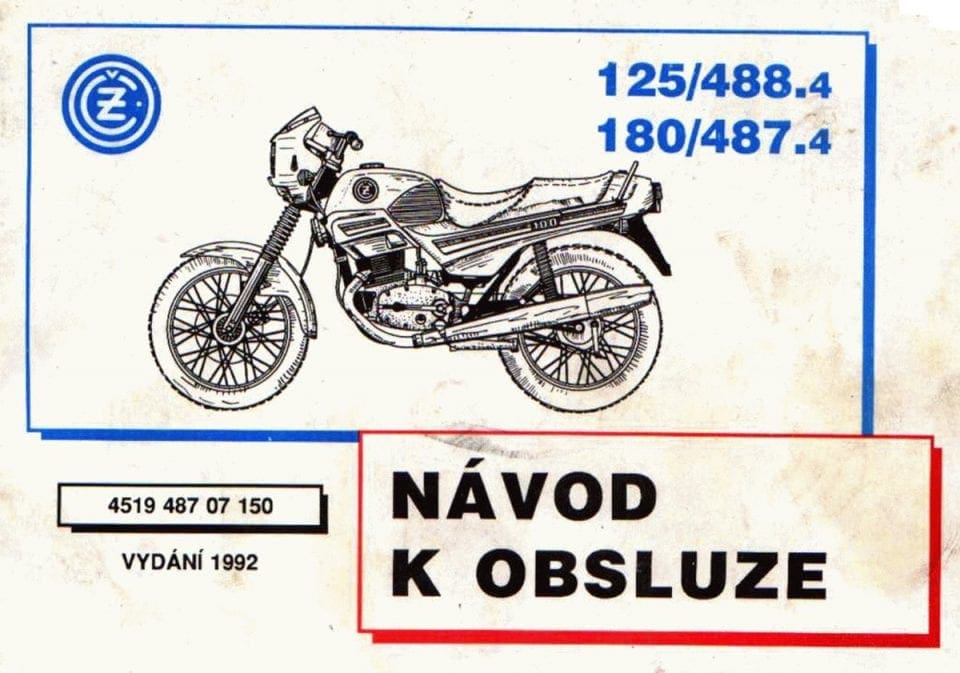 The Ceska zbrojovka company began building CZ motorcycles in 1935, was nationalised in 1946, merged with JAWA in 1948, enjoyed massive success in the 1950s, 60s and 70s in ISDT, motocross and enduro competition, and became a subsidiary of Cagiva in 1992. Cagiva's scheme was to build new versions of CZ and JAWA models, and to move some of their own production from Italy to the Czech Republic. That arrangement ended with Cagiva's demise in 1997 when CZ motorcycle production ended.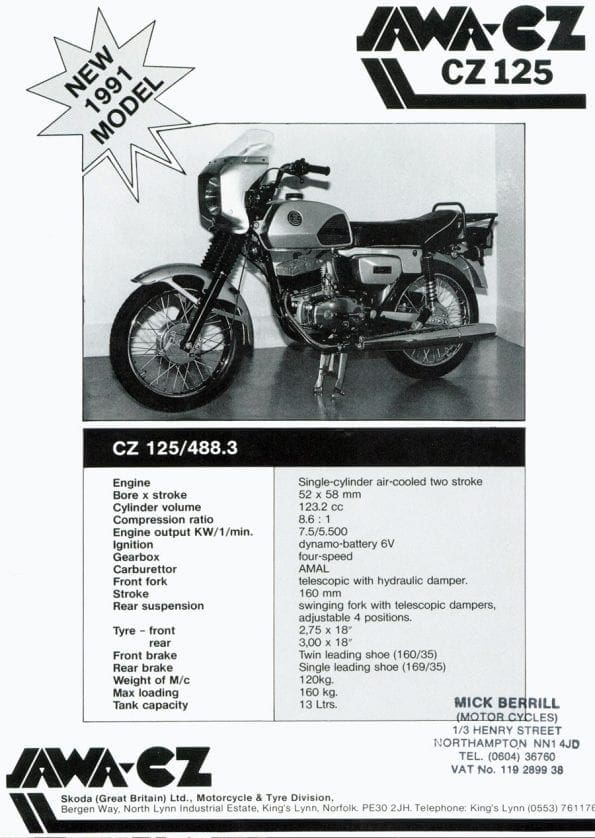 Just before the very end, the bike you see here was originally built. It's a Type 488.4 and its immediate predecessor, the Type 488.3, had its roots in the early 1980s. The 'new for 1991' version relied upon an entirely traditional 123cc air-cooled single-cylinder two-stroke engine.
Fed by an Amal carb and running 8.6:1 compression, it reliably delivered 10bhp at 5500rpm through a four-speed gearbox. The front 2ls 160mm drum brake was more than up to the task of stopping the CZ's 120kg, although the 6V lighting left a bit to be desired. During the Cagiva era the 125s received cosmetic updates and even a floating disc brake, snaffled from its 350 sibling right at the very end.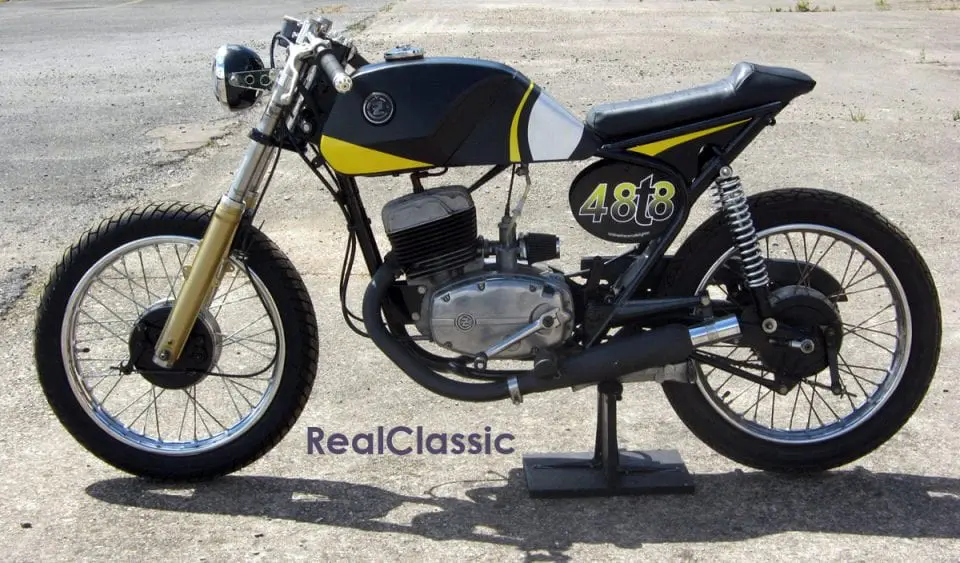 RC reader Bob bought a 488.4 for spares a few years ago but succeeded in bringing it back to life. So he decided to transform the CZ into a low-budget café racer / custom classic, and sent us these photos of it.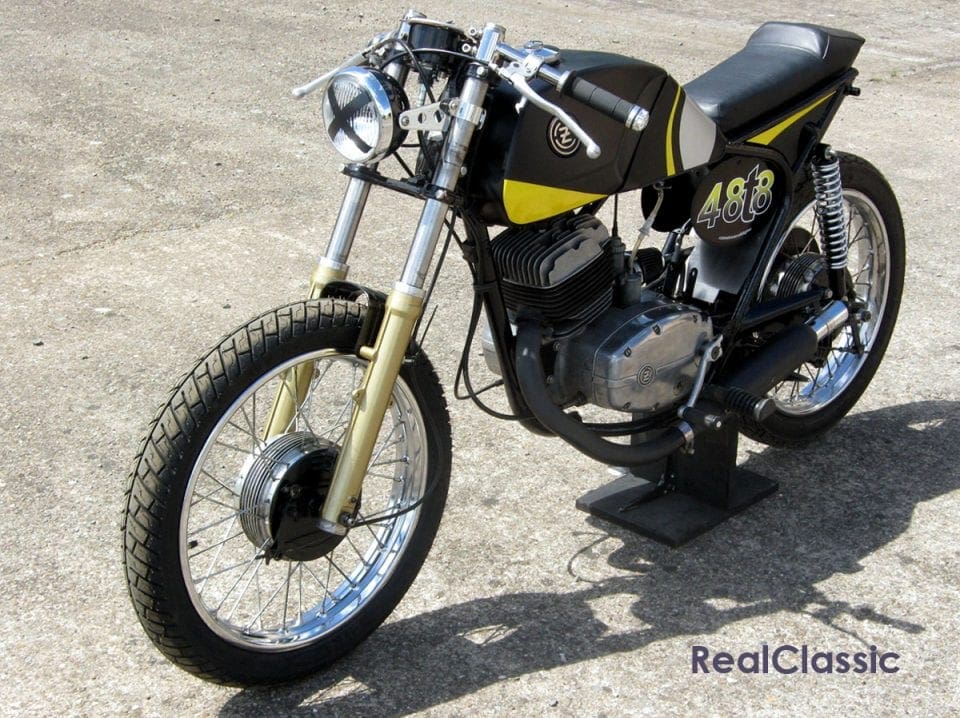 Stripping the CZ back to its bare essentials really reveals the purposeful nature of the little beast – and we reckon Bob has a fine eye for bike design. There's certainly some solid workmanship in his CZ Special – wonder what its top speed is now that its load has been so deftly lightened…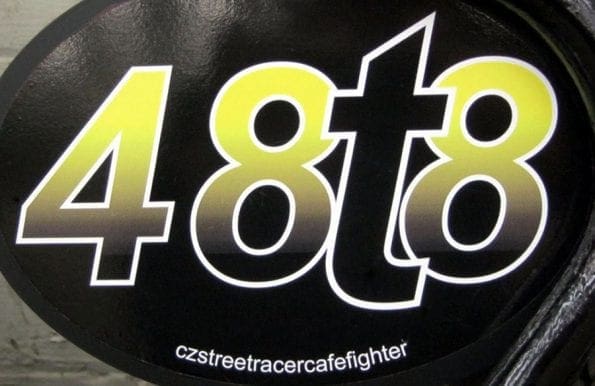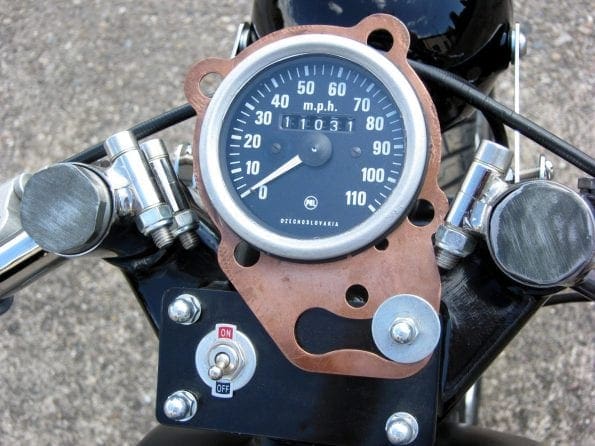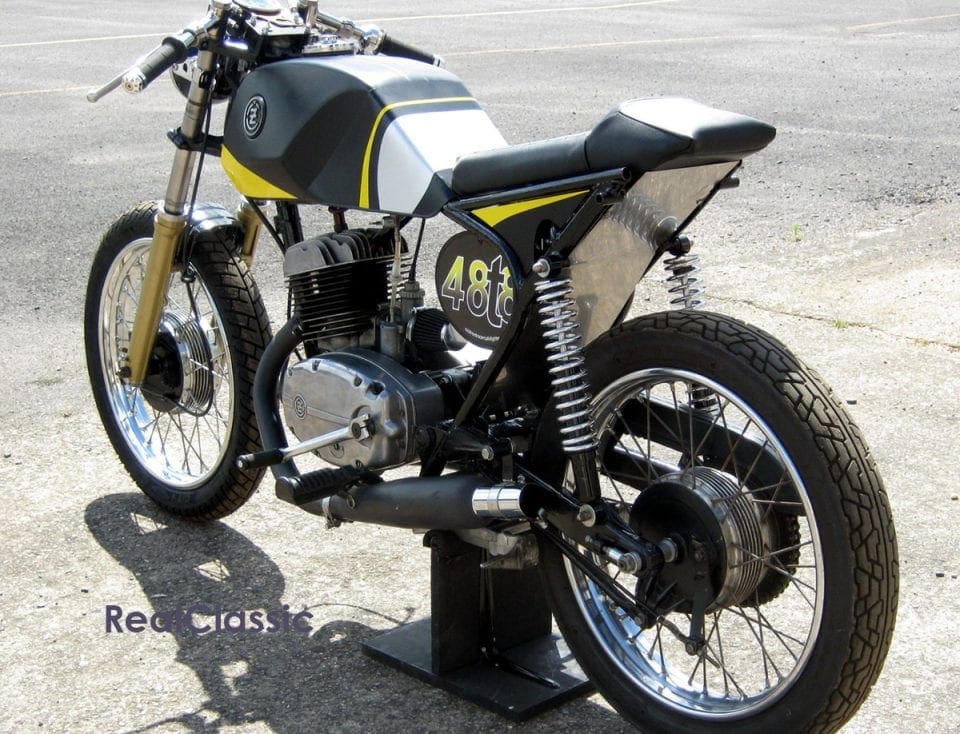 ———
Would you like to see your RealClassic featured here? Get in touch or post some photos on our Facebook page and your old bike could be the next featured machine to bask in the limelight