The Greeves Riders' Association aim to display an extensive array of classic off-road bikes built by Greeves on their stand at this year's Classic Dirt Bike Show at Telford in February. The club's stand – three times its normal size – will host 21 scramblers, from the company's early production run in 1954 through to the very last Griffon 380 built in 1976. However, the GRA still have a couple of gaps in the line-up and would love to hear from any owners with suitable machines who could bring them along to this two-day event.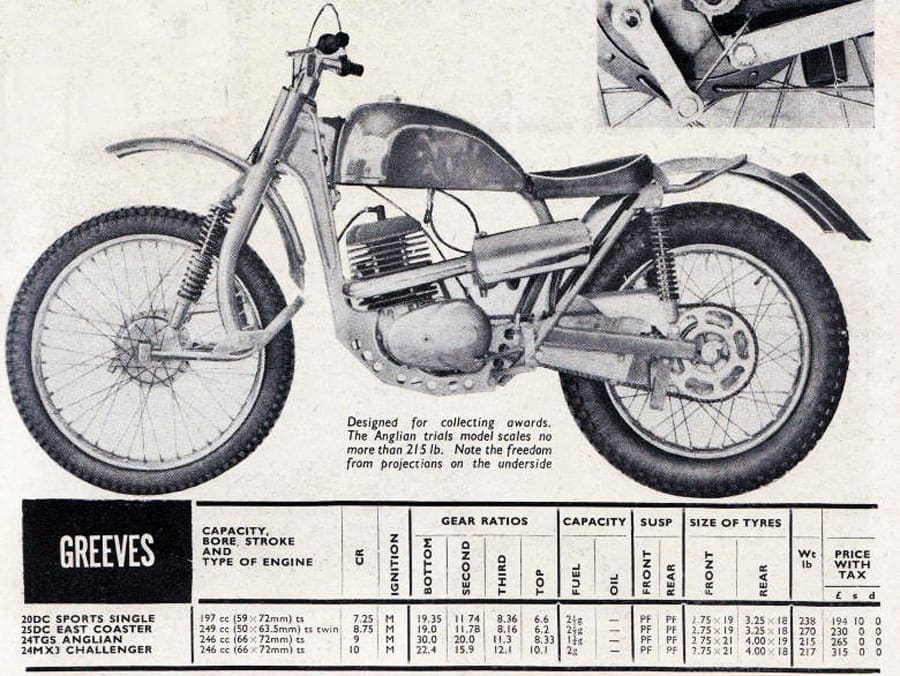 Greeves famously started out by building Invacars at Thundersley in Essex, then Bert Greeves followed his passion for off-road riding by developing a range of trials bikes, scramblers and road racers alongside the firm's lightweight commuter machines. The company built some 30,000 motorcycles in its time; tiny in comparison to the mainstream British bike builders of the 1950s and 60s, but it punched way above its weight in off-road competition. Greeves scramblers led the world with riders like Brian Stonebridge and Dave Bickers winning in the UK and abroad. Later Arthur Browning , Alan Clough and Dick Clayton took centre stage – and they'll be putting in an appearance at the Classic Dirt Bike Show on the 18th and 19th February 2017.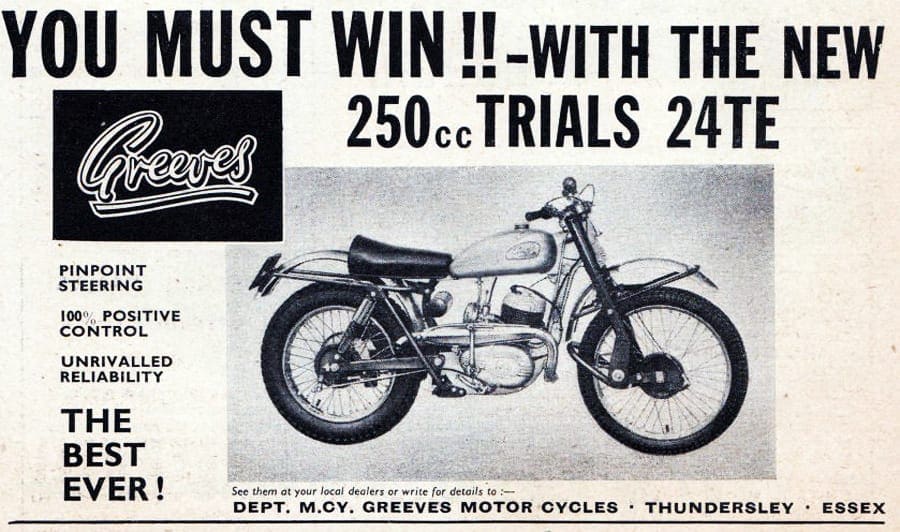 The GRA has already succeeded in tracking down most of the models they need for their record-breaking display, but are still seeking three special machines. So if you could display a 1958 or 1959 Hawkstone, or a 1969 Griffon, please contact the display secretary Dave Bradley on 01777 870826.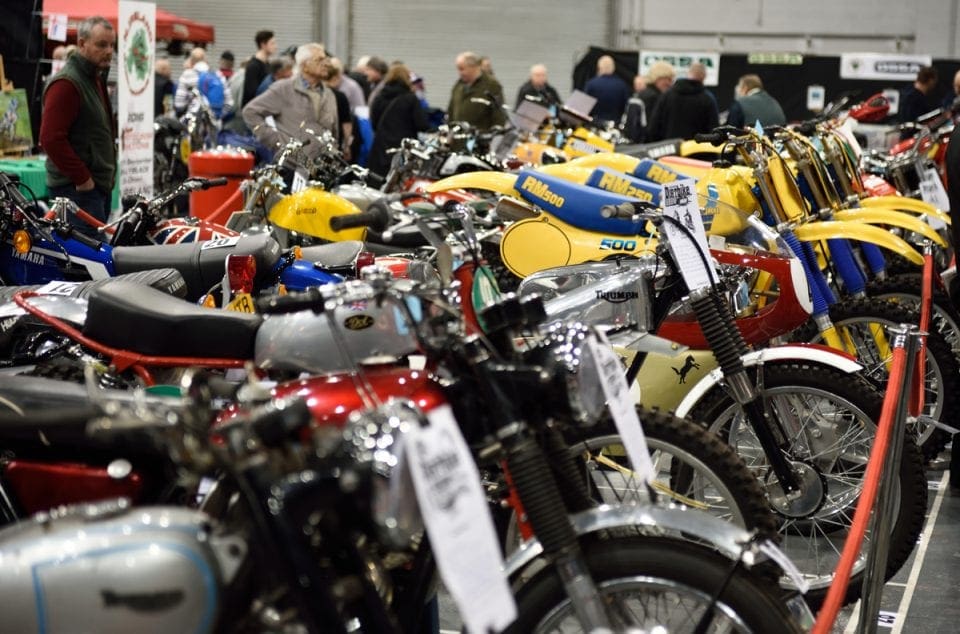 Alongside the Greeves display, the organisers of the show promise the biggest classic off-road event of the year at the Telford International Centre. Another of the star guests has been confirmed; Honda's MXGP general manager Roger Harvey, motocross veteran and 1983 British 125 champion. After a riding career spanning nearly two decades, Harvey managed the Castrol Honda British and world supersport championship team playing a key role in the development of the Isle of Man TT Fireblade with John McGuinness. He soon returned to the dirt, heading up Honda's motocross programme.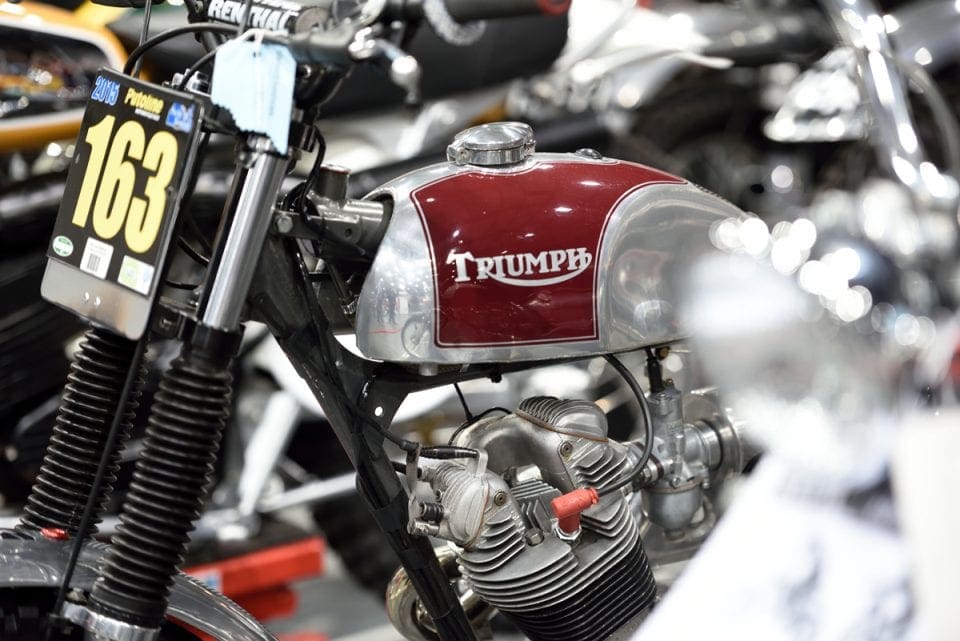 Peter Duke, son of the legendary six-times world champion Geoff Duke, will also be making an appearance as a special guest. Peter is a former international six days enduro competitor in his own right, as well as being the founder of the highly successful Duke Video business. Visitors will get the chance to hear Peter's stories about his legendary father and tales from his own life within the sport.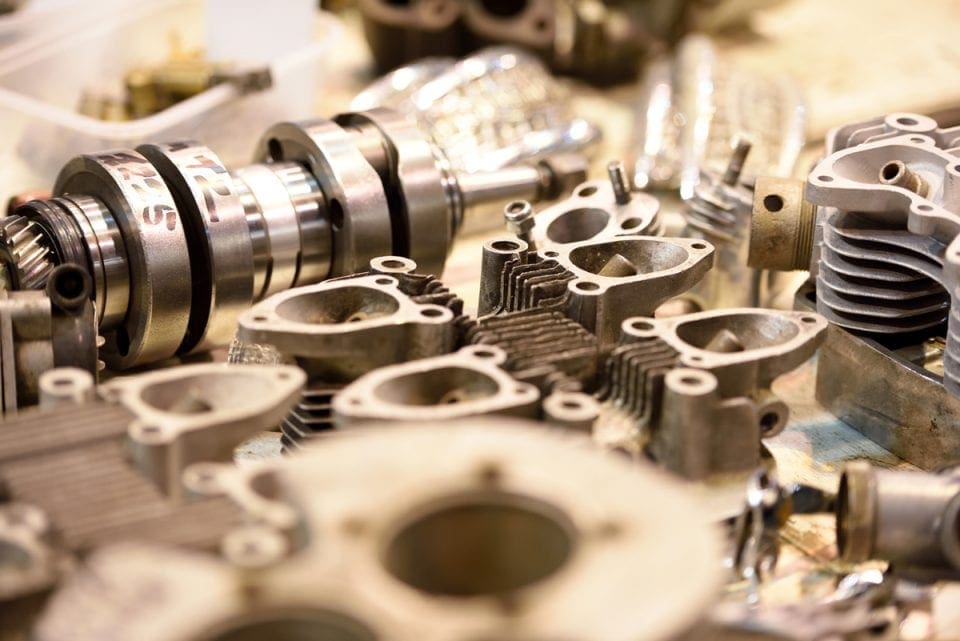 The Classic Dirt Bike Show sponsored by Hagon Shocks also features other club displays and bike from private entrants, traders offering everything from parts and spares through to accessories and riding kit, plus project bikes, and many rare racing machines normally only seen in specialist museums.
On top of all that, there's a special dinner on the Saturday night at the nearby Holiday Inn, which gives off-road enthusiasts the opportunity to sit down alongside some of their heroes. Participants enjoy a three-course evening meal while the weekend's guests of honour take on speaking duties. This exclusive event is tends to sell out fast, so reserve a ticket early if you're interested.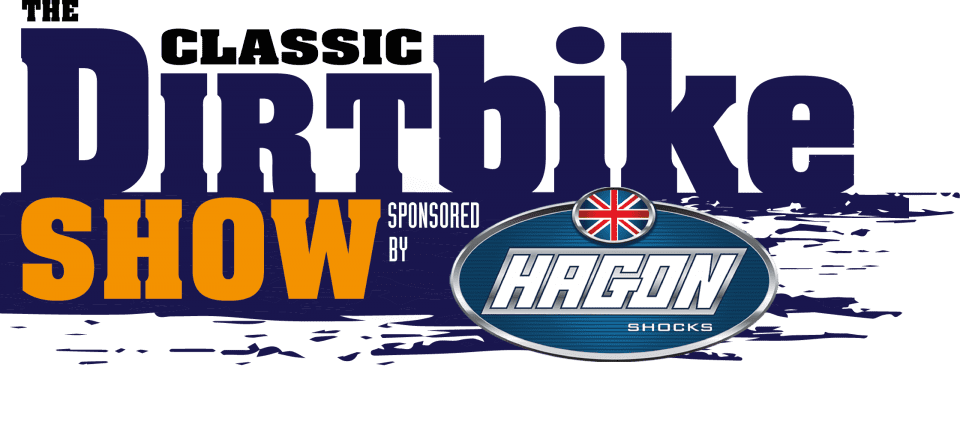 WHAT: The Classic Dirt Bike Show sponsored by Hagon Shocks
WHERE: The International Centre, St Quentin Gate, Telford, Shropshire TF3 4JH
WHEN: 18th and 19th February 2017
OPENS: 10am (early admission to autojumble from 9am)
ADMISSION: £13 single day on the gate (£11 in advance)
DIRT BIKE DINNER: £32 per person
TICKETS & INFO: 01507 529529 / classicbikeshows.com