Happy 200! And we don't look a day over… ooh, 170. Yes, still telling the same jokes. We're the same people, after all. In December 2020, the 200th issue of RealClassic magazine will roll off the press, and we're having a small celebration to mark this milestone. And we've 'something special' in store for magazine subscribers…
RC began life online as a webzine back in 2002 and then was joined by a physical magazine two years later. RC01 was launched at the VMCC's giant autojumble at Shepton Mallet in 2004. Sixteen years later, RC200 has arrived!
Some aspects of the magazine have changed during those many months; it's become a bit bigger and is easier to read these days. The cast of characters who ride the bikes and write the articles has evolved over time. We've welcomed thousands of readers and excellent new authors to the team, and sadly said au revoir to too many old friends.
Still, much about RealClassic remains exactly the same as when it first started. It's edited by Frank and Rowena in Cornwall. It's written by riders who love old bikes and want to share their expertise with like-minded enthusiasts. It's still not entirely serious, and it still inspires admiration and outrage in roughly equal measure each month.
Above all else, RealClassic reflects its readers and their riding lives. Without our subscribers, there wouldn't be a magazine. And there are an impressive number of current subscribers who are in 'The #1 Club', who've been with us since (or before!) RC01. Great going, guys: you all deserve medals for sheer endurance!
Yet there are also plenty of people who've joined the fray more recently, and who often ask if there's any chance we could republish the earliest issues so they can see what they missed. So for our 200th celebration, your wish is our command!
We proudly present, free for subscribers to download and digest on your digital device, the first two issue of RealClassic, from 2004. Enjoy! And then chuckle at how the magazine has developed over all these years…
Thank you once again – to readers, writers and advertisers – for your support and contributions to the magazine, and for your companionship on our meandering journey. Like any relationship with old bikes, nothing about RC has been entirely straightforward. But we hope you've enjoyed it as much as we have – and we look forward to riding many more miles together.
Rowena Hoseason & Frank Westworth
December 2020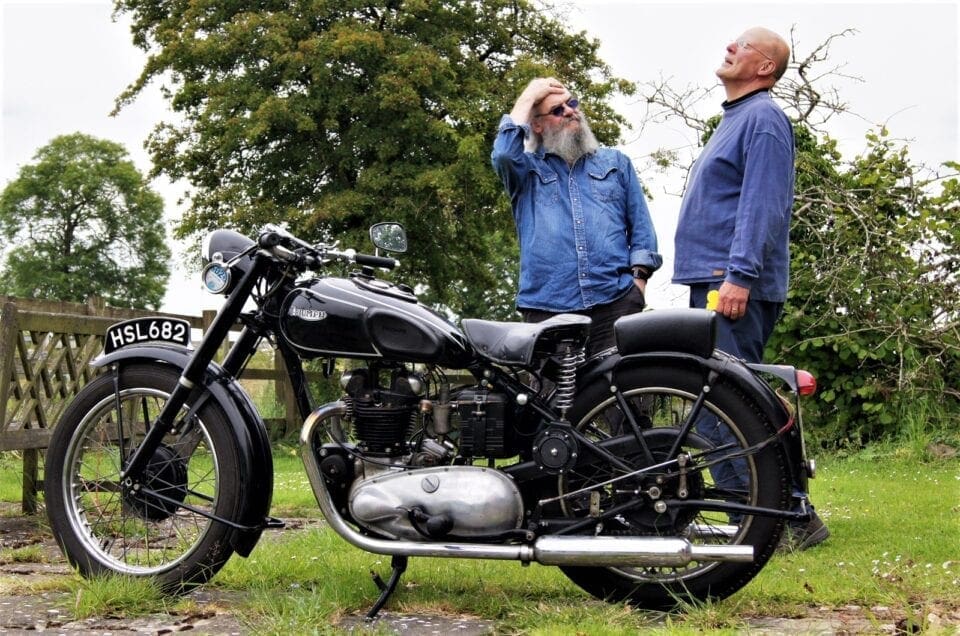 ---
Advert

Enjoy more RealClassic reading in the monthly magazine. Click here to subscribe.
---