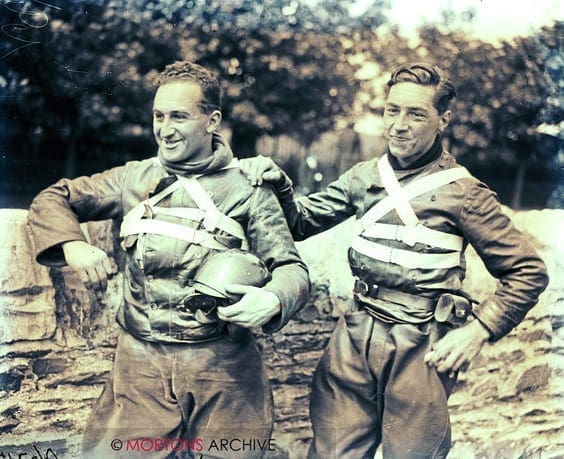 In his heyday, as far as the Press and public were concerned, Wal Handley was the greatest motorcycle racer of all time.
Wal was born in 1903 to a working-class family in Birmingham. His father died suddenly in 1912, leaving Walter, his mother and two other children. At just 12 years of age, Wal worked in a wartime engineering factory. It was hard work with long hours, and not a lot of fun. The experience, however, helped him secure a job in 1921 at Humphries & Dawes, motorcycle manufacturers. It didn't take long for Wal to be made junior tester.
Having made a good impression, in 1922 he was nominated for the Lightweight TT alongside Nev Hall and Charlie North, the trio riding OK's Blackburne-engined racers. Whilst Wal raised the lap record by nearly 5mph to a sensational 51mph from a standing start, his race ended early because of a broken exhaust, allowing Geoff Davidson to take the victory.
Davidson beat Wal twice that season, in Belgium and France, but the youngster was the season's sensation. "Watch that boy," said 'Ixion'. Wal's potential had been spotted, but nobody could have anticipated his future record-breaking spree.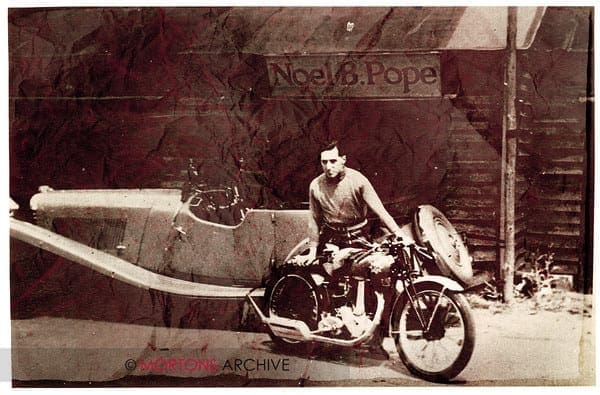 At the 1923 Lightweight TT, Wal led for four laps before taking a tumble. After a lengthy pit stop and calls for him to sit out, he re-started and managed to finish eighth. Again, the story wasn't so much about the finishing position as his record-breaking racing. On each of his first three laps, Wal had broken the fastest speed record, reaching 53.95mph.
In the same year Wal left OK to join Rex Acme, and immediately enjoyed success. At the 1923 Ulster Grand Prix, he was the overall winner on a 250cc Blackburne on handicap from Jimmie Shaw on his 350cc Zenith, and Joe Craig on a 500cc Norton.
The 1924 season proved to be a largely depressing one for Wal. He led, but retired in the 175cc, 250cc and 350cc races in the Island TT, with no fastest laps to save his blushes.
The following year saw his luck turn, winning the Junior TT at 10mph faster than the previous year's winner, and taking first place in the Ultra Lightweight 175cc. Wal retired in the 250cc with a puncture, but he was pleased with his season, with two wins from three races, alongside three record fastest laps.
Gifted but mechanically unlucky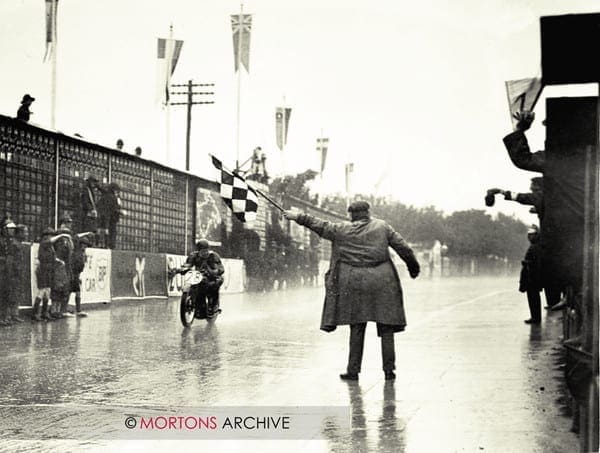 At the 1926 TT, Wal finished in third position on a 350cc Rex Acme Blackburne. He led the first lap, but had to stop – not once, but twice – to change a choked main jet. As if he hadn't been unlucky enough, his brake shoe return spring broke on the third lap and jammed on the front brake. Then his bike's gear change quadrant came adrift. Finishing third looked a remarkable achievement.
In the Senior TT, Wal managed to finish second. From the get-go he, Stanley Woods and Jimmy Simpson broke away from the rest of the pack. Disaster struck when, on the second lap, the rear plug on his Blackburne V-twin cut out. It took seven minutes for his team to fix the bike and return to action, re-joining in 22nd place. Wal still managed to finish second.
At the 1926 Brooklands race meeting, at the start line Wal's engineer Sammy Jones noticed a three-inch deep cut to the front tyre. It was never discovered whether it was an accident or sabotage. It certainly wasn't the first time it had happened in motorcycle racing, however, and definitely wasn't to be the last.
Wal returned to the paddock, where his team removed the wheel and changed the cover, taking a quarter-of-an-hour for the bike to return to the track. The race was already on its eighth lap – enough for any racer to sit out. Not for Wal.
Bill Lacey won on his Grindley Peerless J.A.P. at an average speed of 81.20mph. Wal Handley, joining 15 minutes and eight laps later, somehow finished second at an average speed of 88mph – breaking seven world records, including riding at over 91mph at 350cc and 500cc. It proved to be the story of the 1937 Brooklands that Wal Handley would be most notable for.
Record-breaking 1937 Brooklands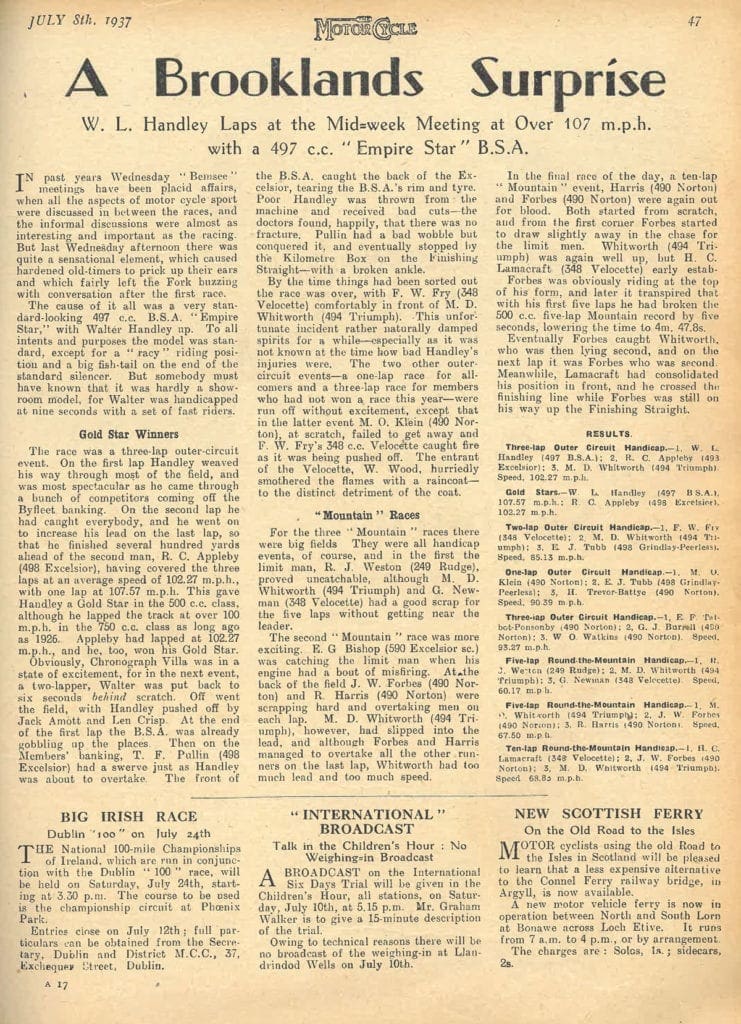 The BSA Empire Star was a machine that had more far-reaching results than even its makers could have reasonably expected. The company from Small Heath, Birmingham, was always known for no-nonsense, value-for-money motorcycles, and that was undoubtedly designer Val Page's aim when he revised the BSA singles range in 1937.
It was the 500cc Empire Star that appeared at the Brooklands race meeting in June 1937. Whilst it looked fairly standard, it had been carefully prepared by BSA staff, including Page himself, Hubert Perkins and cam expert Jack Arnott.
A racing magneto was naturally used, and with its compression ratio boosted to 13:1 to take advantage of alcohol fuel, the Empire Star produced about 33bhp – approaching double the standard output.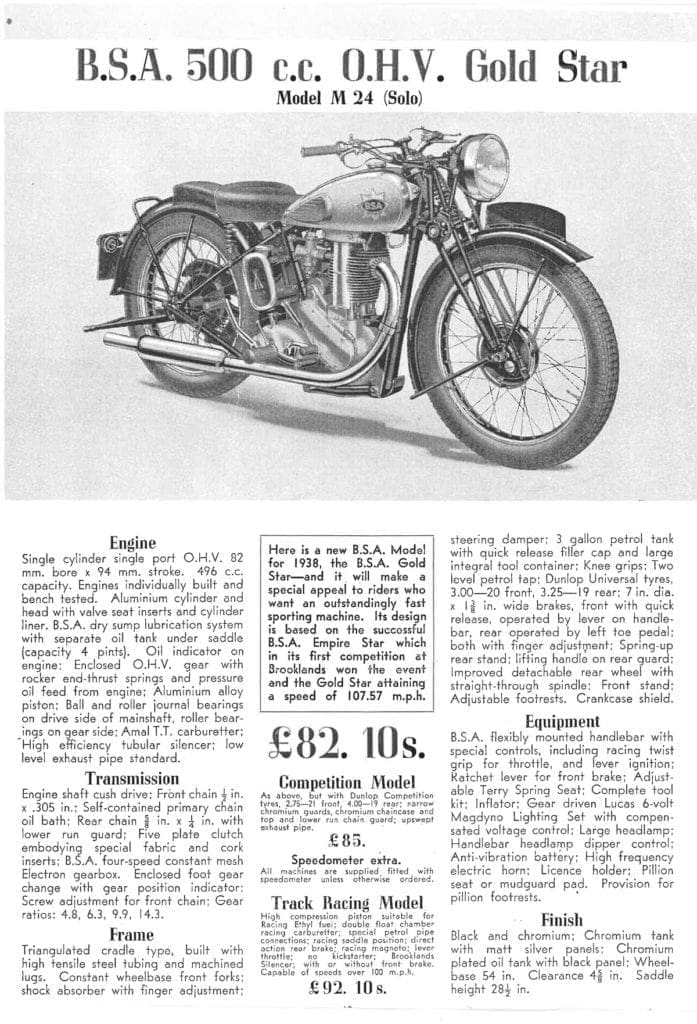 A top jockey was needed, and Bert Perrigo – himself a successful competition rider in vintage years – persuaded Wal Handley to come out of retirement for the day. To use a cliché, the rest is history.
Setting off at the back of the handicap field, on the first of three laps Wal found himself weaving past lesser bikes, but once clear he achieved a race average of over 102mph, with a fastest lap of an astonishing 107.57mph!
A Brooklands Gold Star was awarded in recognition of Handley's feat, and BSA immediately appropriated the name for its fastest machines. The prestigious BSA Gold Star was applied to a whole succession of sporting motorcycles and remained in use until 1963.
For Wal, he earned nine TT podiums over his career with four wins, as he ventured to car racing for a couple of years before becoming a pilot in the Second World War effort.
Captain Walter L. Handley was killed flying a RAF Airacobra I on November 15, 1941 while serving with the Air Transport Auxiliary. The plane crashed shortly after taking off from RAF Kirkbride.
A memorial is being held near to where he died, in tribute and to mark 77 years since one of Britain's greatest motorcycle racers of all time, Wal Handley's death.
---
Advert

Enjoy more RealClassic reading in the monthly magazine. Click here to subscribe.
---